First off I'd like to give a big shoutout to the good people on the Nerf Modders Welcome for all the advice on various projects of mine, and the wonderful collaboration between members. This mod in particular I got off of Just Some Bob, or Bob O` Bob, when he found out that PETG fit snugly into the wider part of the Panther barrel. I've done this on 3 panthers so far, and this one was done for a friend, hence the random scuffs and gunk on the shell. I apologize for the potentially large crappy pictures, it's late, the lighting in my garage sucks, and I wasn't using the best camera.
Let's start.
First, open up your blaster, I for one simply snap off the orange tip, since I never have any use for it, and have managed to do so without damaging the shell in the past.
Sand it smooth if you want
Cut here with a dremel, pipe cutter, hack saw, or anything you really want.
From here on out, you're going to want to keep your blaster pumped to keep plastic debris out of the tank (Also learned this trick from Bob)
Break this peg off, it doesn't have to be clean, just do it any way you can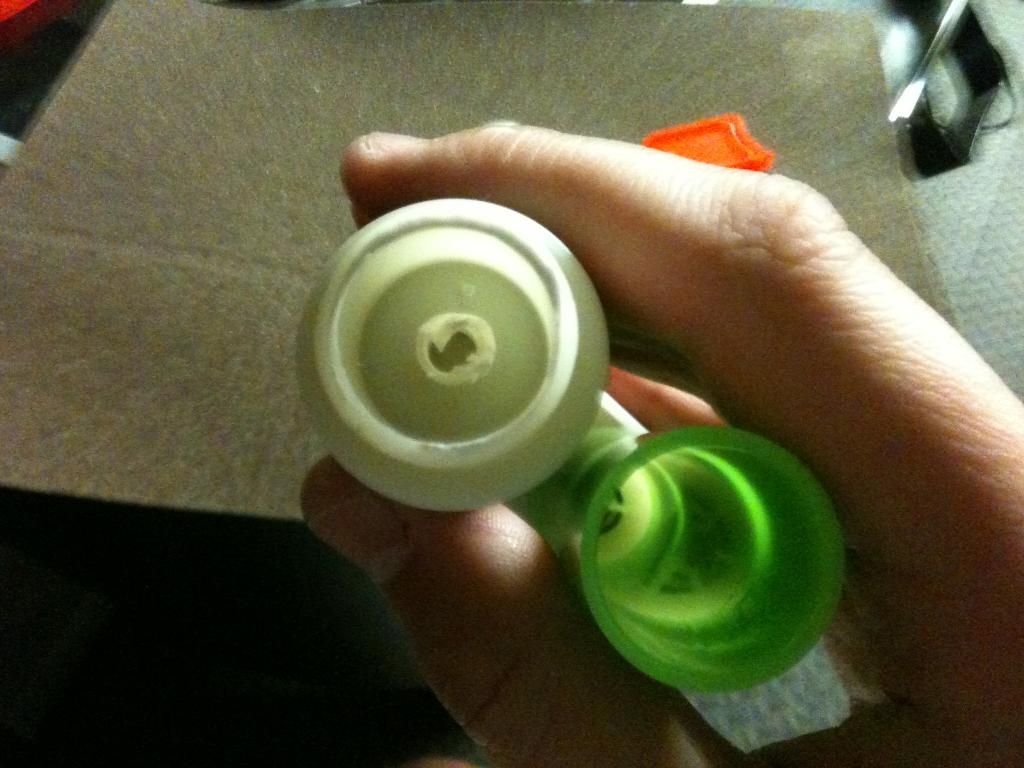 From here, use any sanding bit on your dremel that will fit, I used a conical sanding bit, and another weird sanding drum that didn't have sand paper, but was a solid piece of coarse material on all sides. I don't know if this is entirely necessary, but I did it anyways. (Shaky picture, sorry)
Take the stock barrel, and mark it where the ridges are near the front of the barrel, then again where it normally connects to the AR chamber
Sand the openings so they're sloped and it's easier to put barrels in, then wrap it in tape (I used packing tape) and glue it into the stub, with the wider end of the barrel sticking outwards.
From here you can plug the pump if you want, but I chose not to.
Finished product!
Group shot with my panthers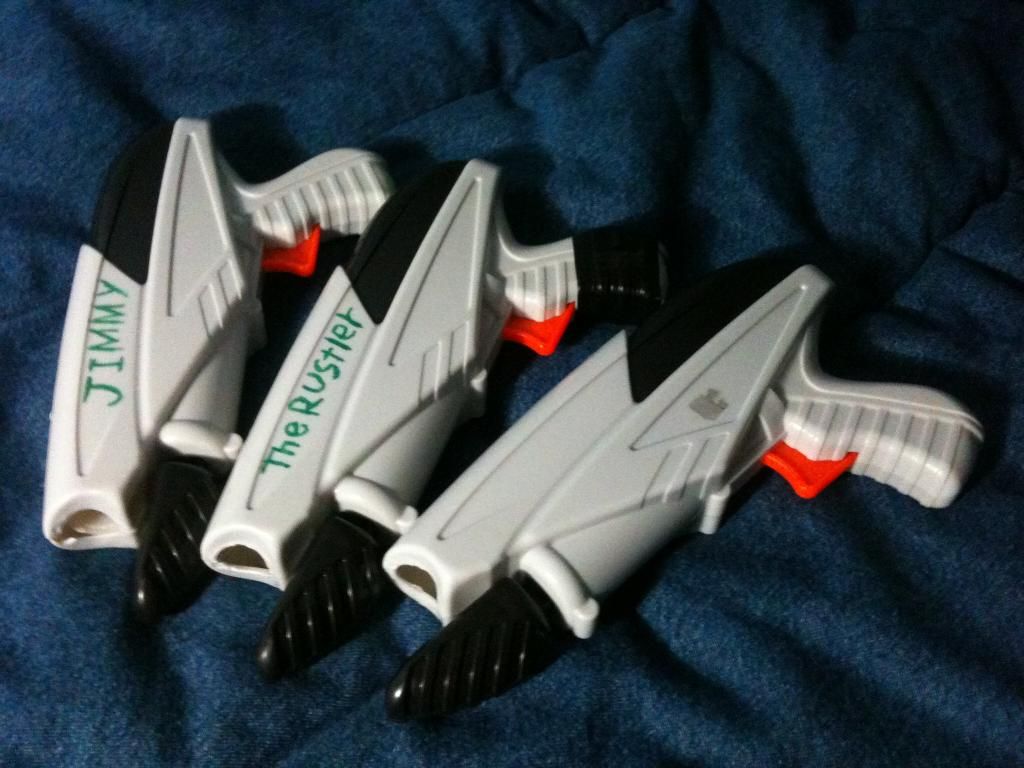 Ranges? I have no idea at all, it depends how your PETG fits your darts, whether or not you plugged it, if you put 17/32" brass in the PETG, etc.
I use short PETG barrels with 17/32" inside them for stock darts, and I get at least 60' flat. That's probably a really low estimation, but I've never been able to actually measure any of my ranges, I think I can do a firing test video at the HVZ game I'm going to tomorrow, with a tape measure and some chalk, so look for that some time soon.
Thanks for reading!