Again, all credit for the catch design goes to Meaker IV.
Also, I decided to go green, and used a bow drill for all the holes.
This blaster is a continuation of my direct propulsion series, which started with the cardboard pistol, and the DP pistol. I don't really think that I can call this a gun, as it is quite literally, a crossbow. Now don't you wish
your
middle name is Archer? (like mine)
I made this bow solely for testing the range capabilities of direct propulsion blasters.
Being a prototype, this bow is neither pretty nor clean, and I don't really care. : )
PARTS
:
½" PVC
½" thick cutting board
1/8" thick Polycarbonate
A few random screws
A small spring
A bow*
Electrical tape
Kite string
*I made the bow out of a straight branch found on a tree in my backyard. You could use ½"CPVC, if you are totally lame. Let your inner caveman shine, and use real wood!
TOOLS
:
Screw drivers
Drill + bits
Dremal + bits
Branch clippers
Band saw or scroll saw (you could use a hand saw…I guess)
Time to start. (Note: Before you cut, make sure your PVC is not bowed...)
First, cut a 16" long section of your ½" PVC:
Now, cut a 1/8" wide slot on either side, leaving about an inch of PVC at each end:
(I would say that cut is straight as an arrow…)
Drill a 3/8" hole on one end, perpendicular to the slots: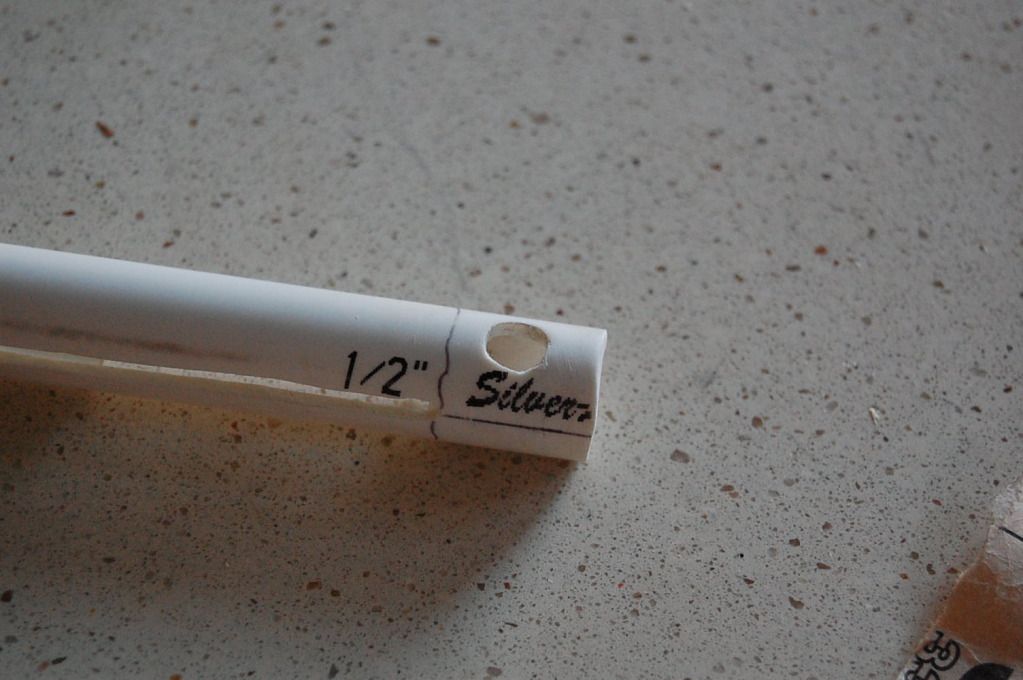 On the other side, drill a tiny hole (1/8"), and cut a ½" by 1 ½" slot: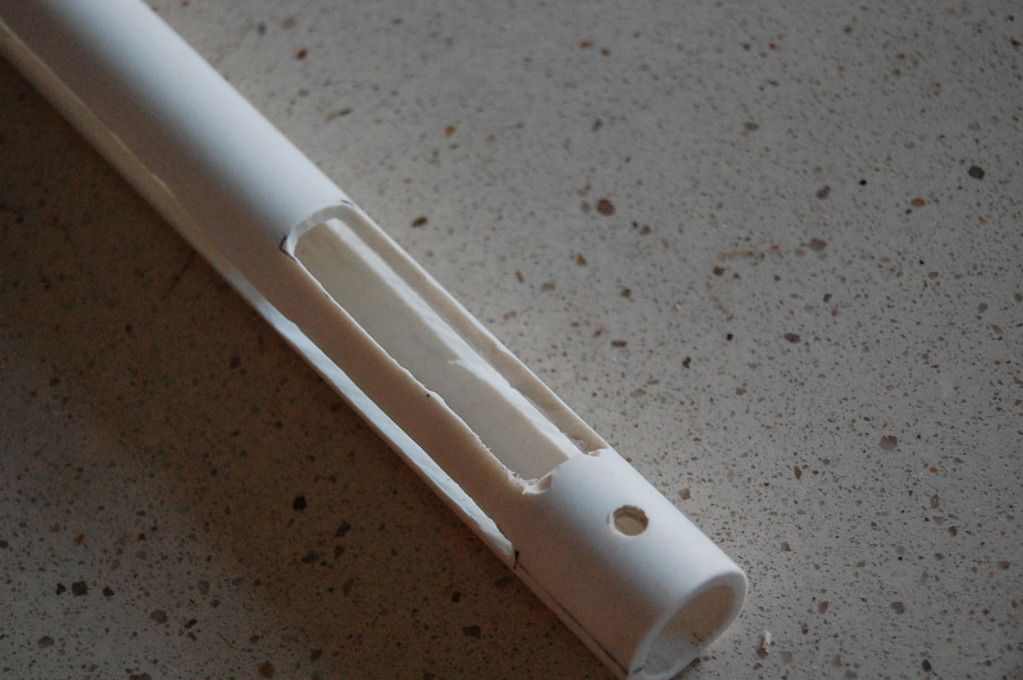 The holes should line up: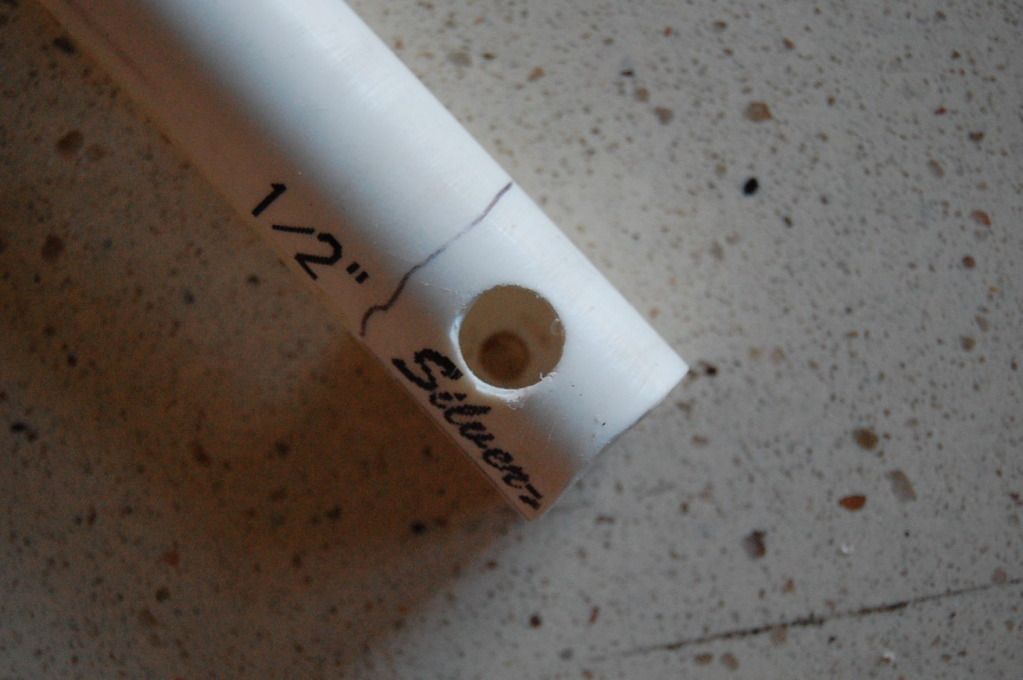 Next, make two of these: (MAKE SURE TO DRILL ALL THE HOLES PICTURED)
They need to be opposed to each other, like this: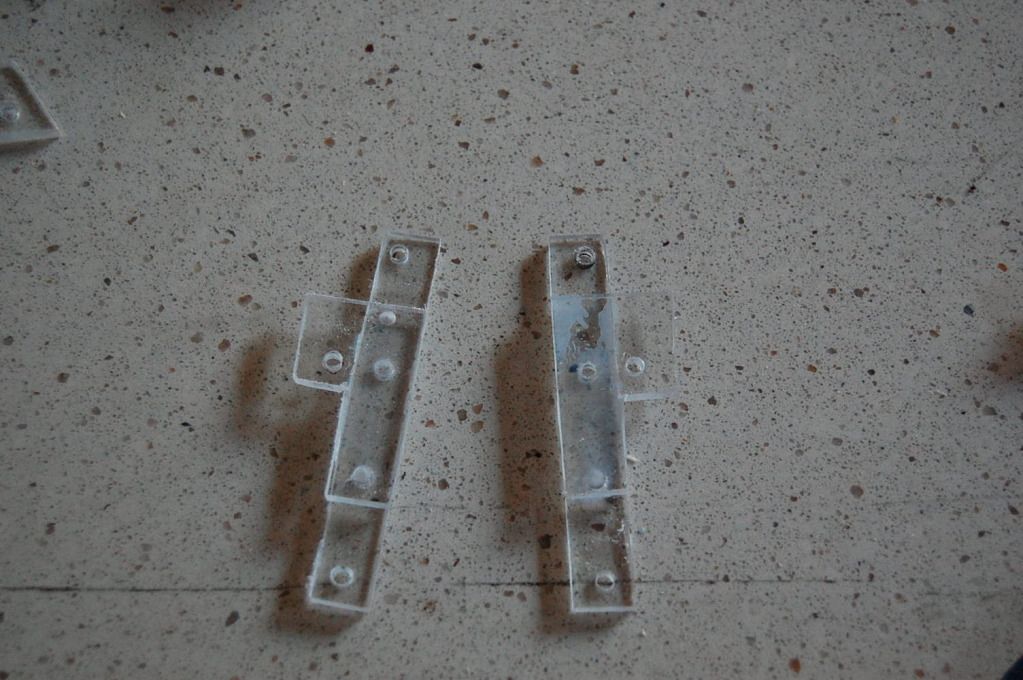 Cut a ½" by 1/2" by ¼" piece of cutting board: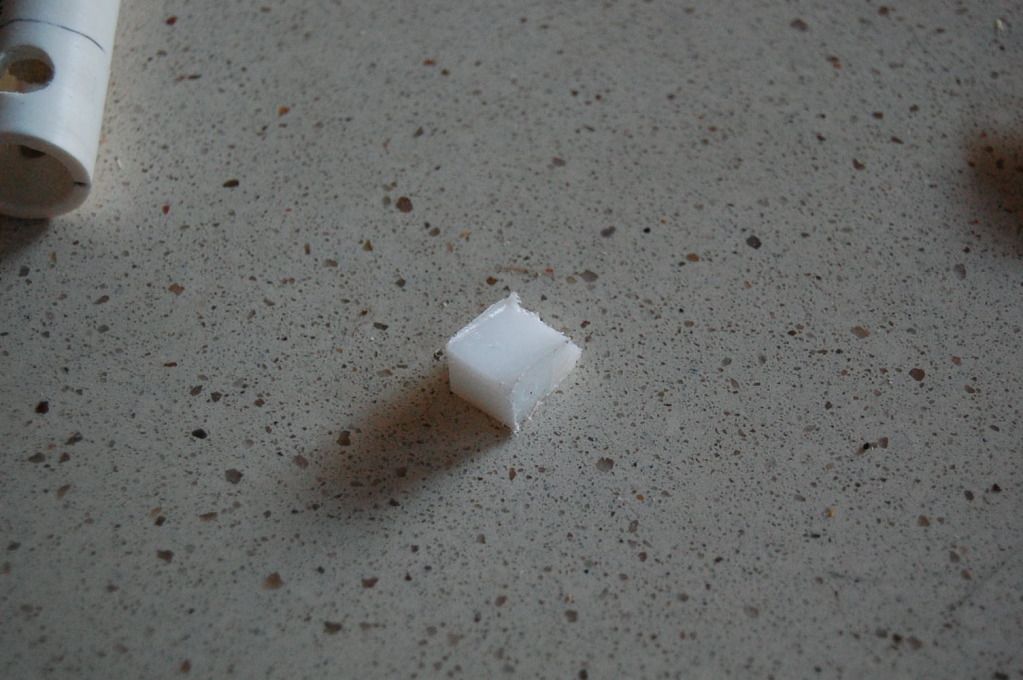 Bevel the top: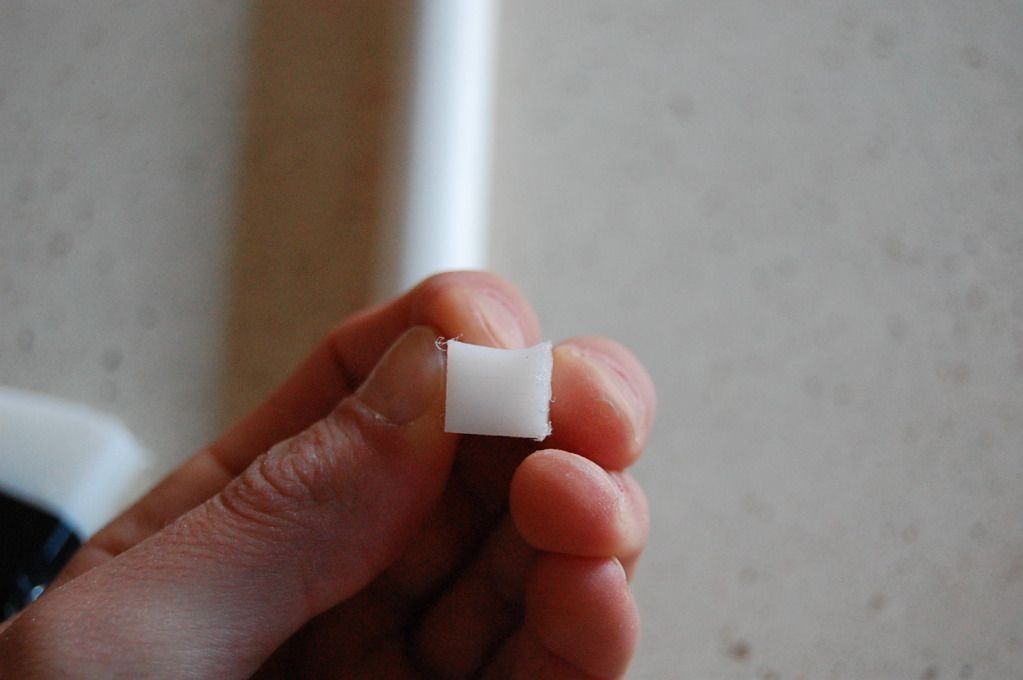 Drill a hole through the side:
Stick a nail through the piece pictured: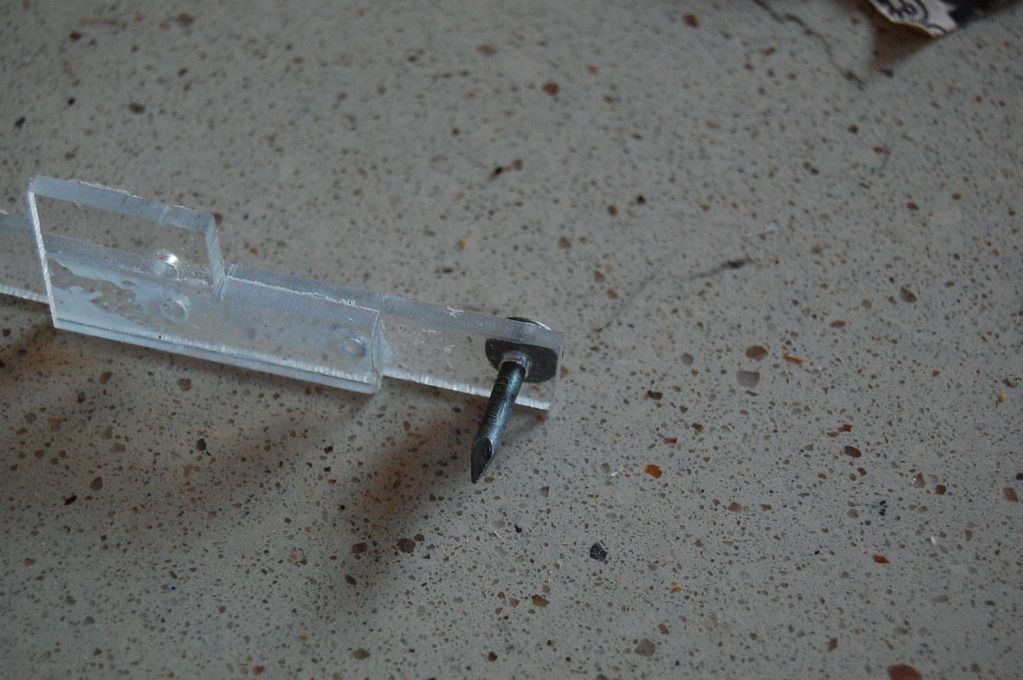 Add the cutting board chunk that you just made:
Make the catch:
A better picture:
You need to have a pole in the catch that sticks out 1/8" on both sides: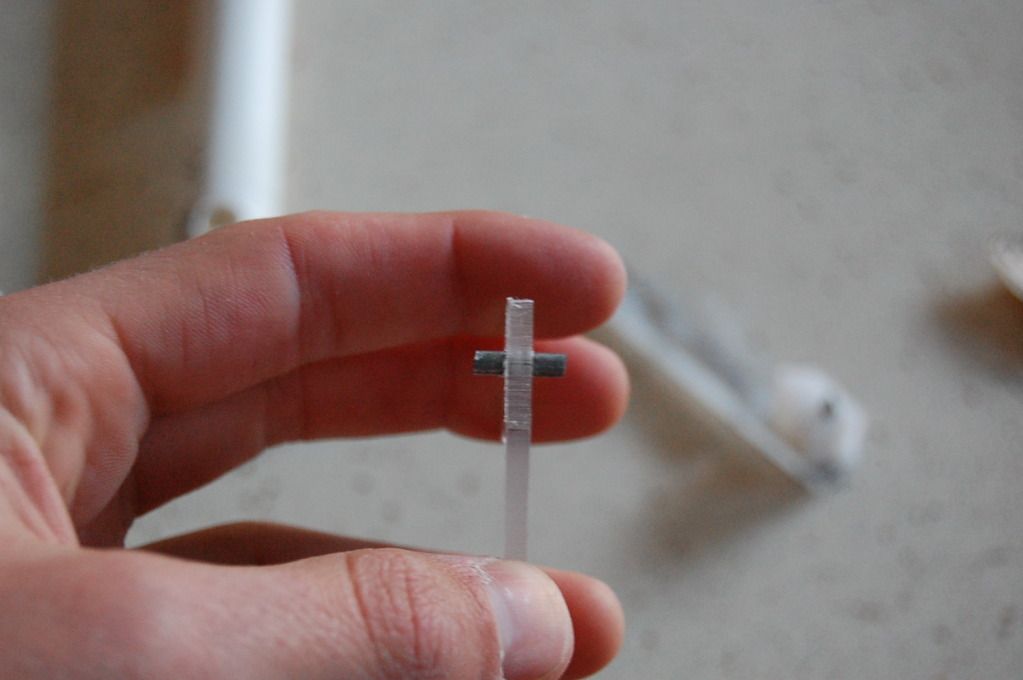 Attach the catch to the piece which has the cutting board chunk on it, as pictured: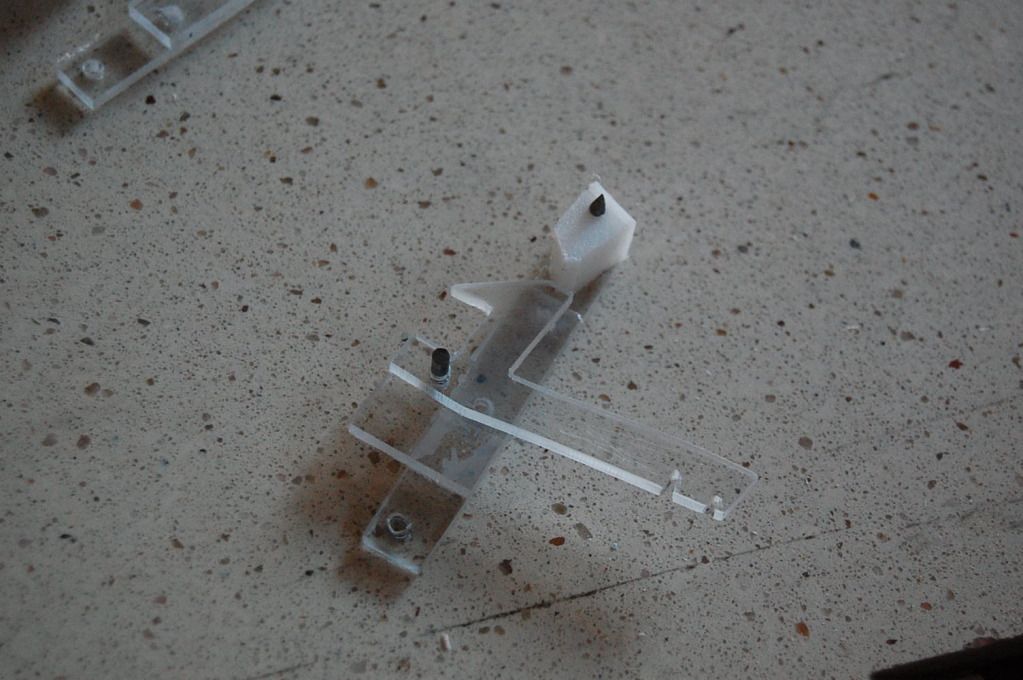 Make the handle:
Tape on a spring like the one in the picture:
Now, screw the catch/cutting board chunk/side plate onto the handle:
The spring should line up with the notches in the trigger: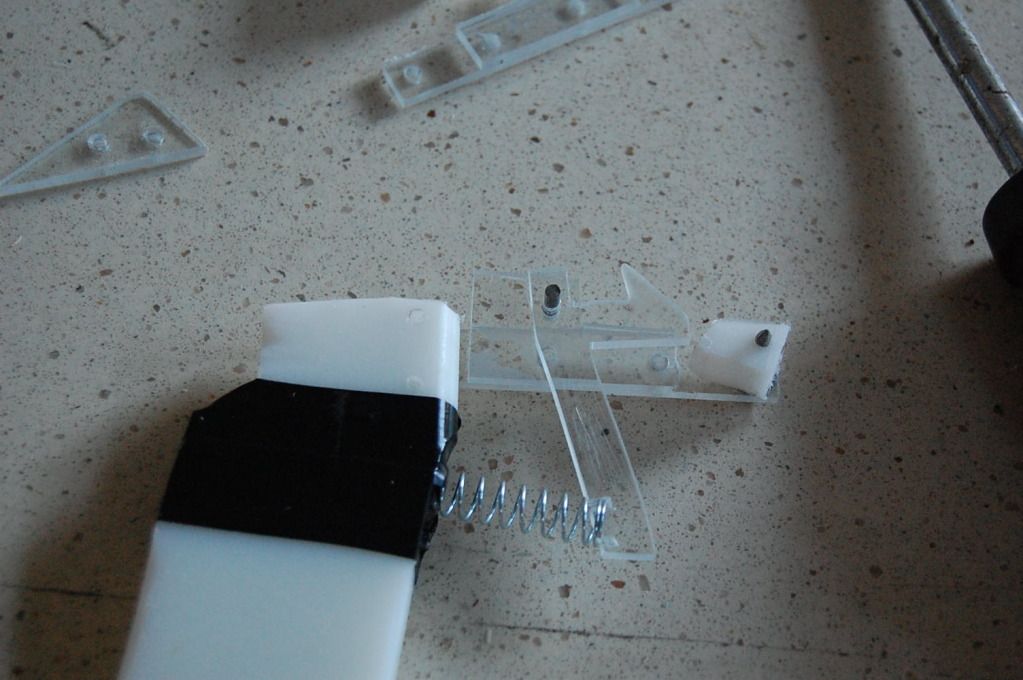 Make this:
Screw it to the handle: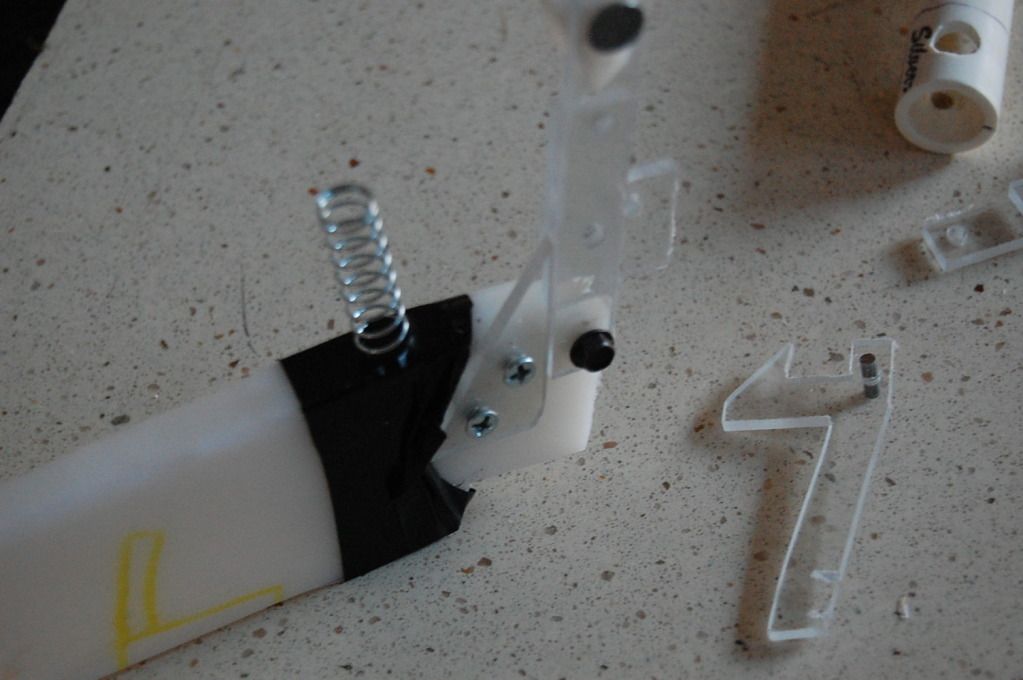 Attach the second side plate:
Drill a hole in the handle:
Screw the handle/catch to the pipe:
Add a small bow and you're done!!!
Here it is cocked: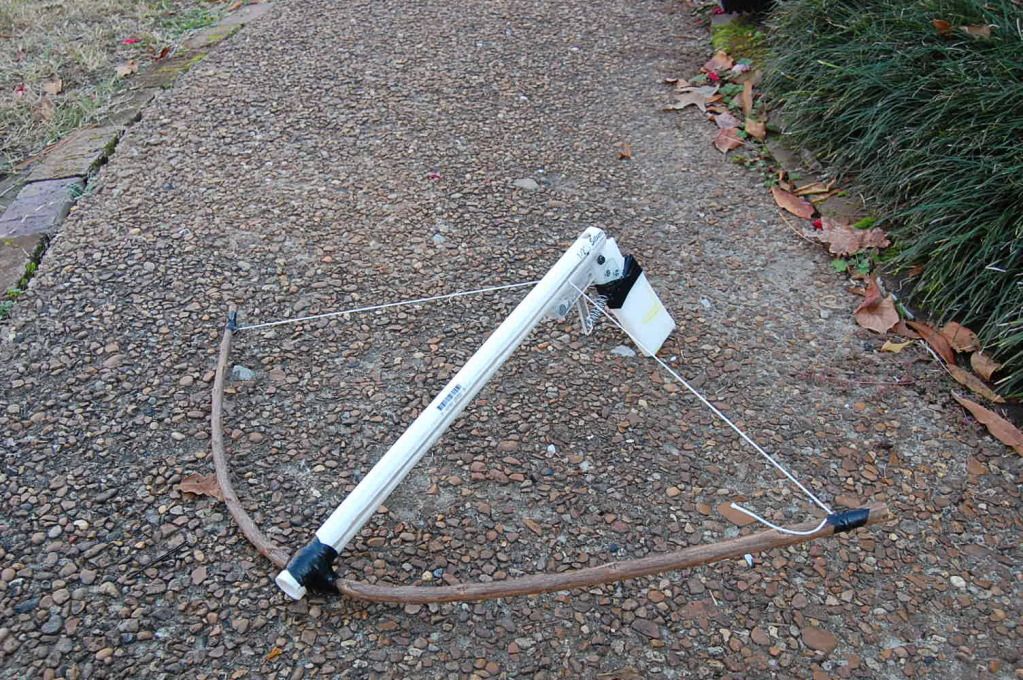 Close-up of the catch/string:
I am currently working on testing the ranges with different darts, and bow tensions.
I should have the data finished by Friday.