With the Panthers/Range Masters out everyone seems to be ignoring all of the other Buzz Bee products (or more likely they were already doing that)
Here is a new blaster that isn't actually bad when you compare it to the Nerf equivalent: the Maverick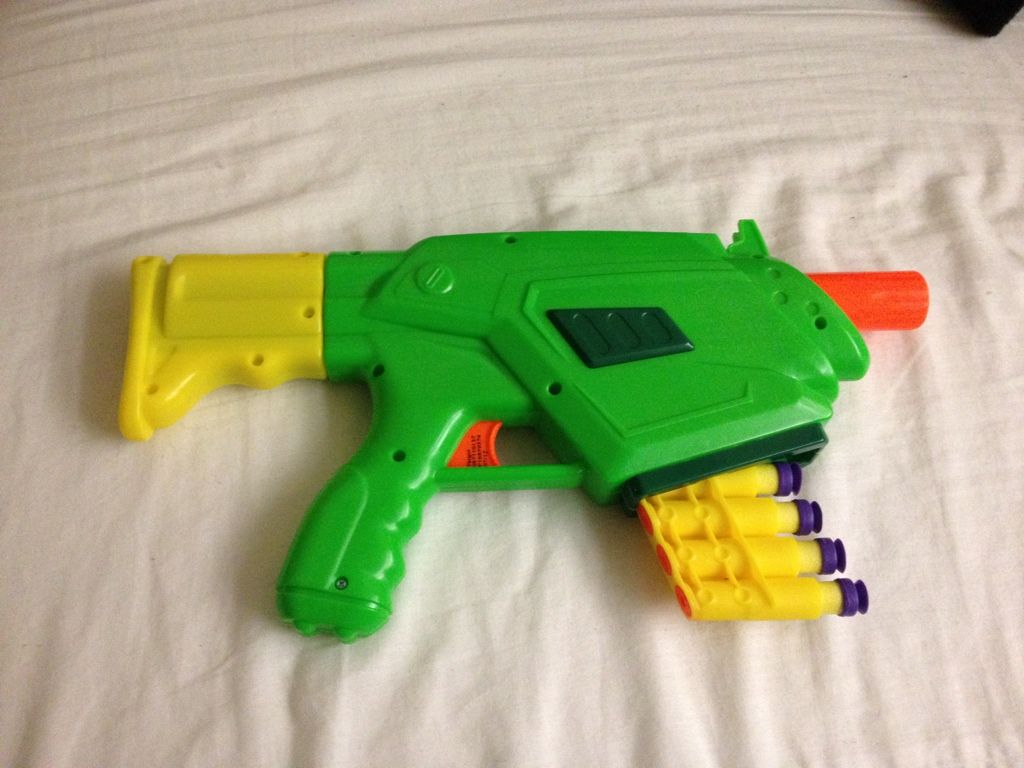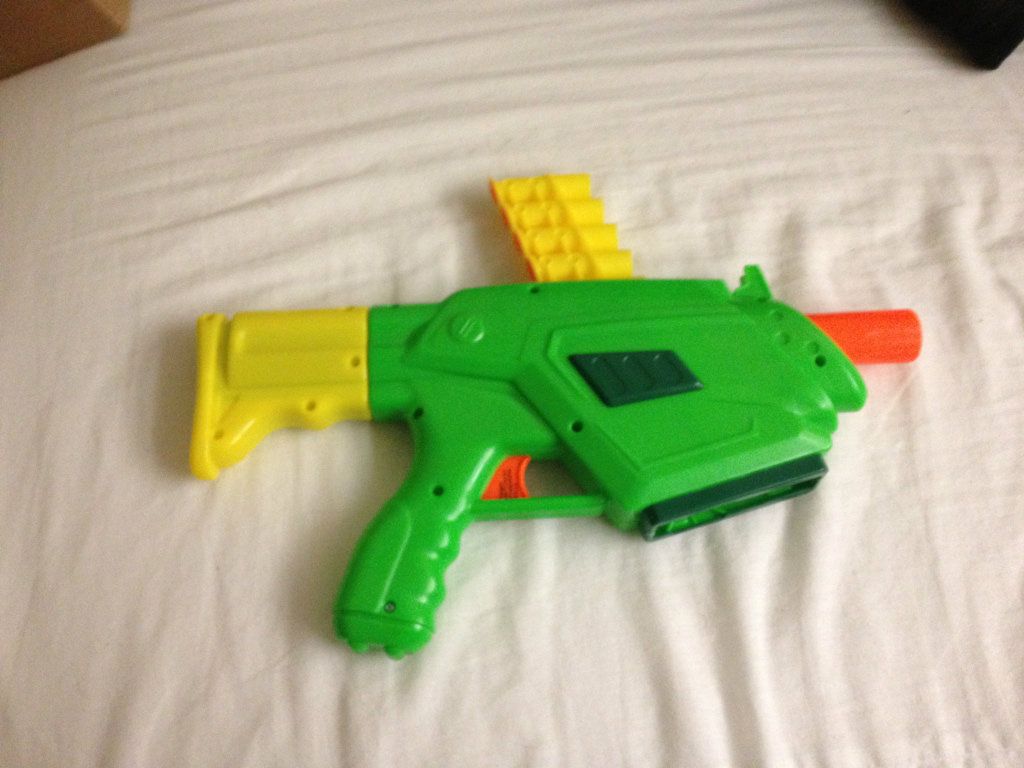 As the darts fire, the clip comes out the top of the blaster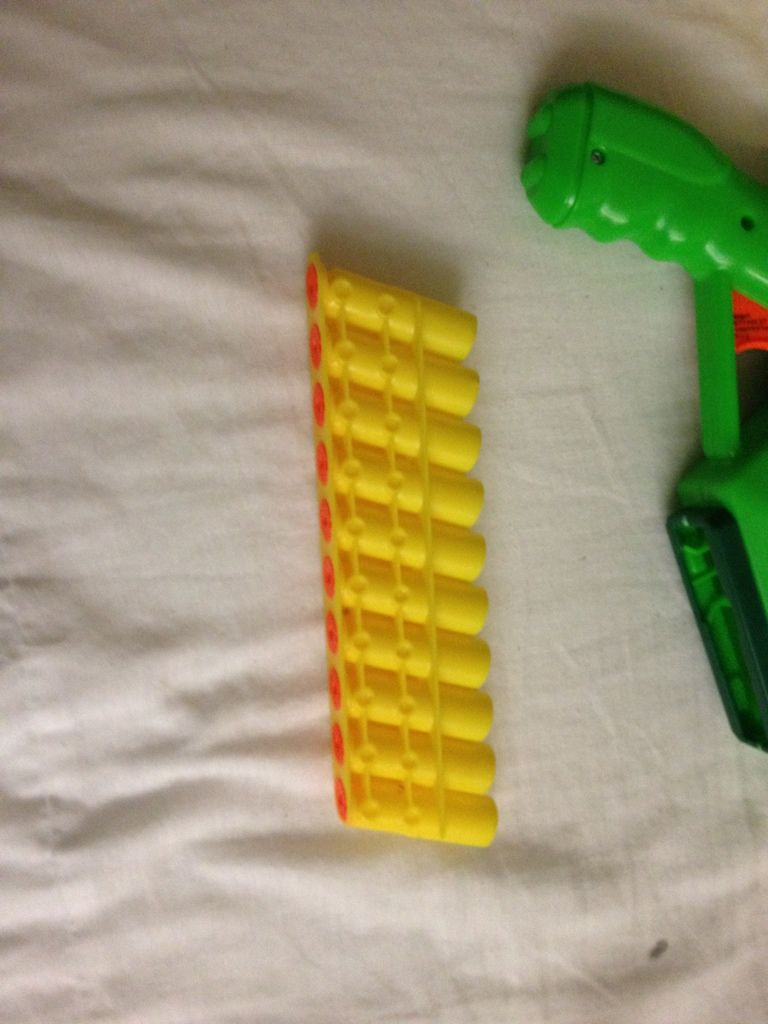 It holds 10 shots compared to the Maverick's 6
It come with a clip unlike the Maverick (but, like the Maverick the clip/modified clip is specific to this blaster)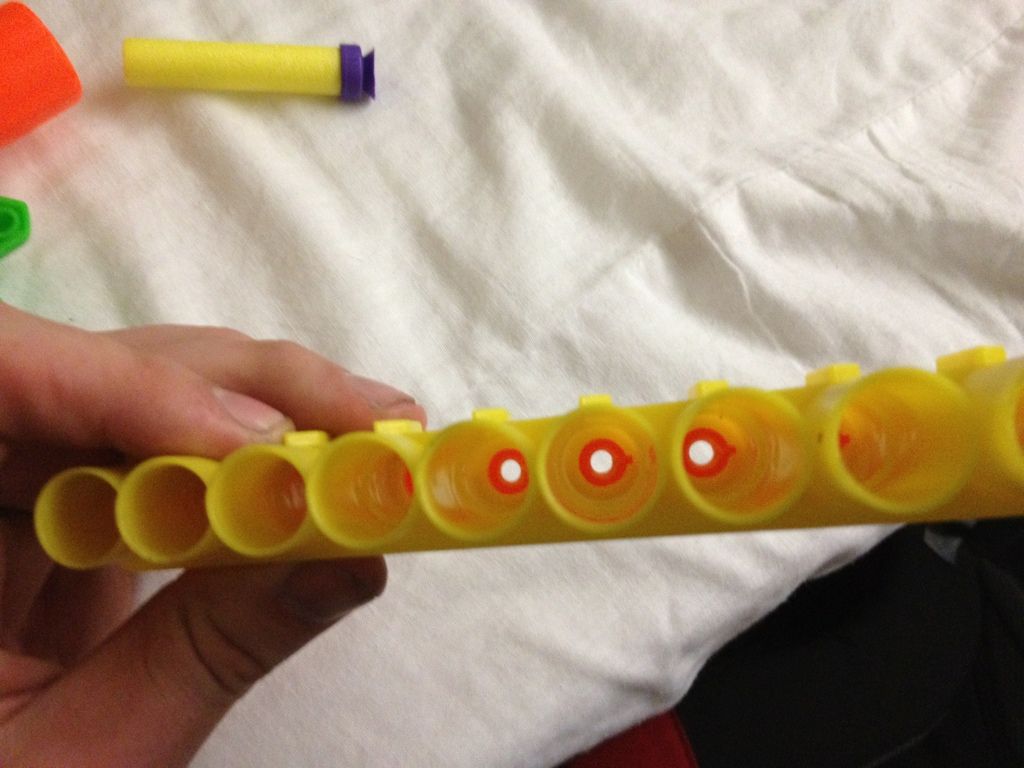 the air restrictors in the clip are very easy to remove. It took not even 5 minutes to go through the back with a pin punch and punch them out.
It is a direct plunger blaster, primed by pulling the yellow stock shaped thing back
the actual plunger volume is considerably bigger than the maverick (using no maths or science at all I would guesstimate it to be about double)
the plunger rod actually has a 100% seal stock
note the foam on the front of the PT, it creates a moderately ok seal between the PT and the clip
ranges are similar to a Nitefinder (about 60 feet)
http://www.youtube.com/watch?v=H6BJuql-kr0&feature=youtu.be
Yes, I was dry firing, I live on the 7th floor, and my darts are in my car.
The video is also
HERE
if the above isn't working
So, in all, for $10 bucks, it is a much better alternative to the Maverick
Edited by zx532, 28 October 2012 - 08:36 PM.