OK, so this is fully inspired and copied from Ahtani. I liked this idea so much I got one and did the mod and here is the write up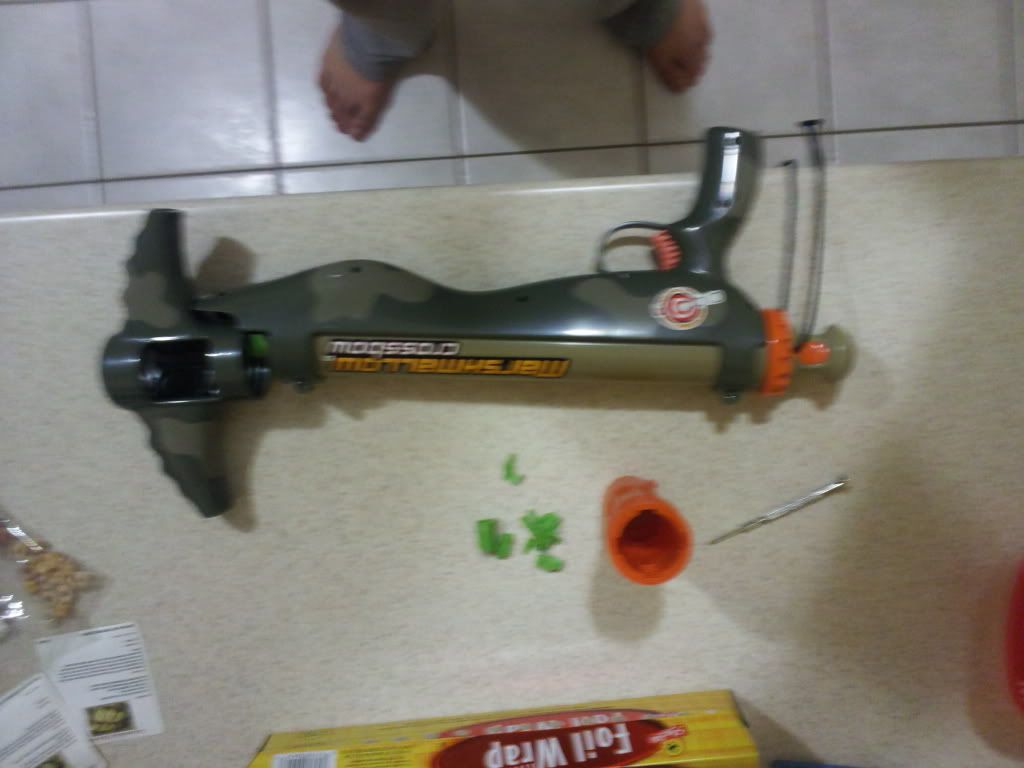 This is what we start with. 10 screws in the top piece alone and an additional 9 in the body.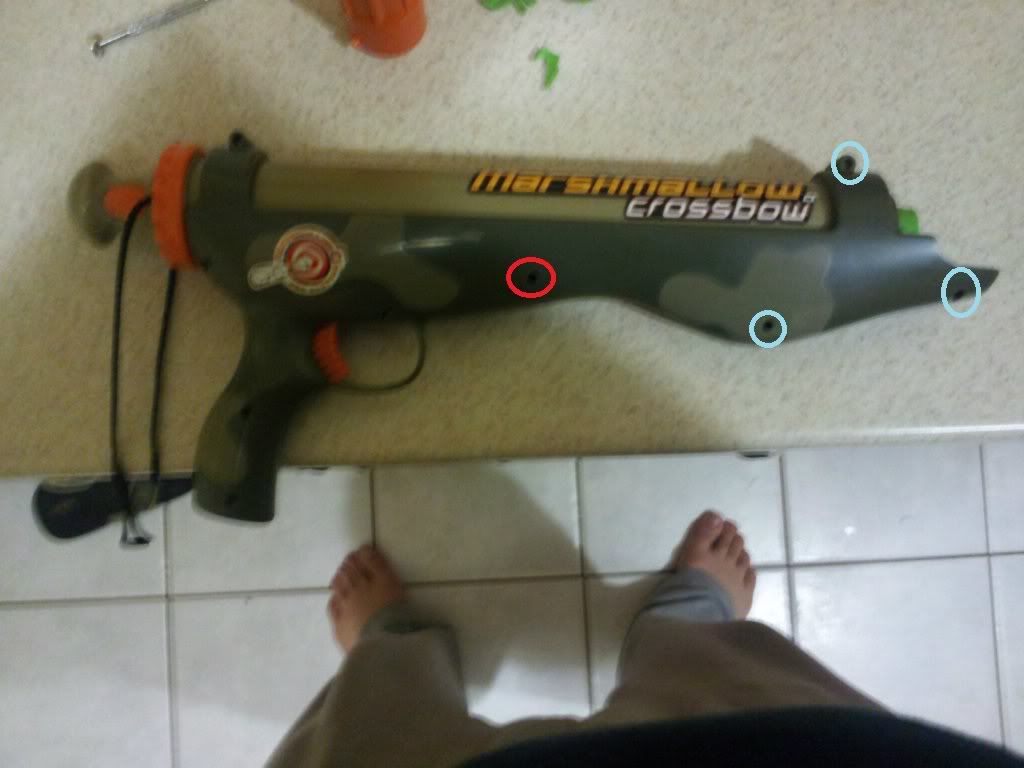 In the body the 3 blue circled screws are the only body screws you NEED to remove, the red is optional or at least loosen it.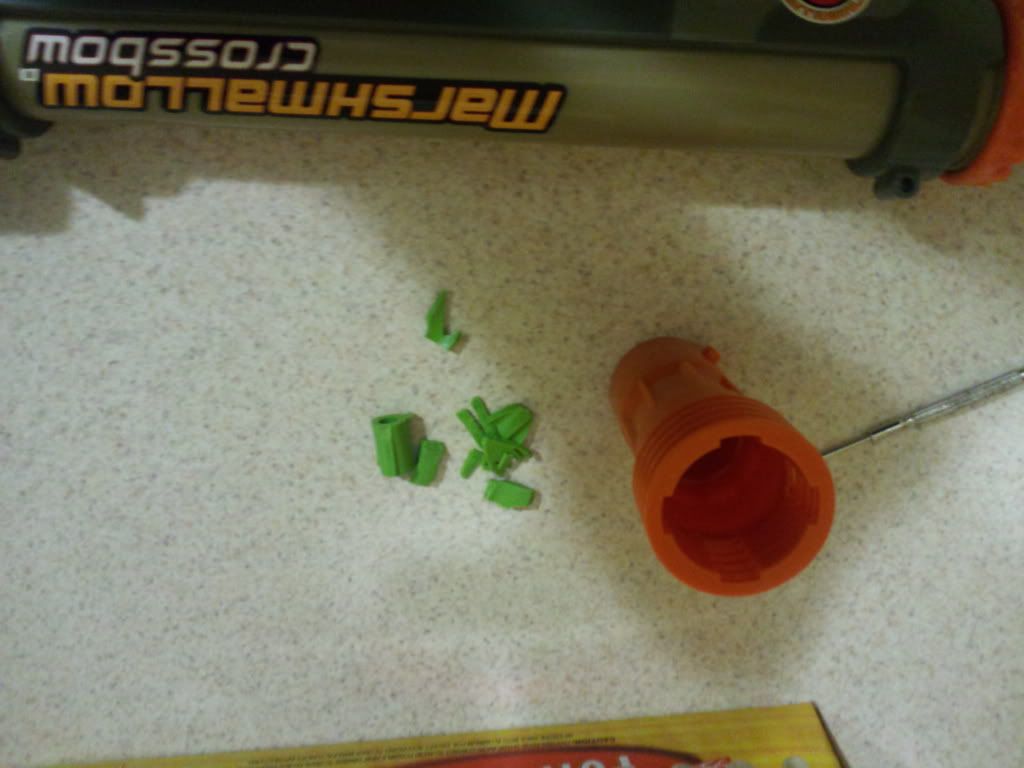 This is the original breech (not needed) and part of the original gasket (also not needed)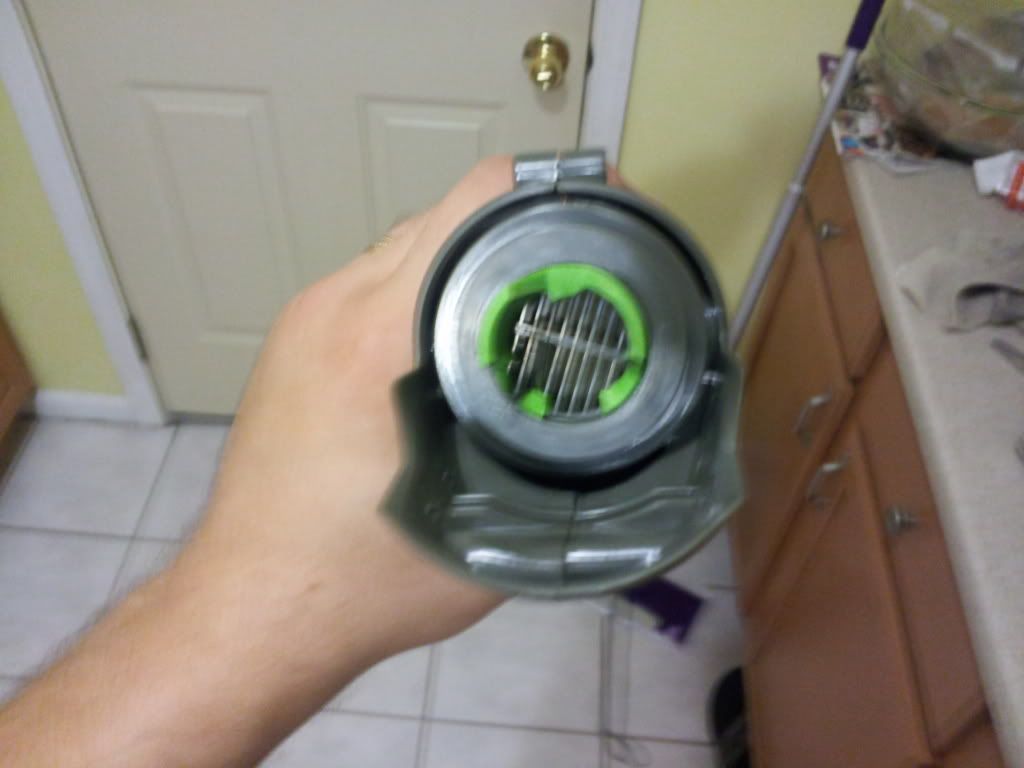 This is the gasket, I thought it would be needed but it is actually not needed and can be completely cut off.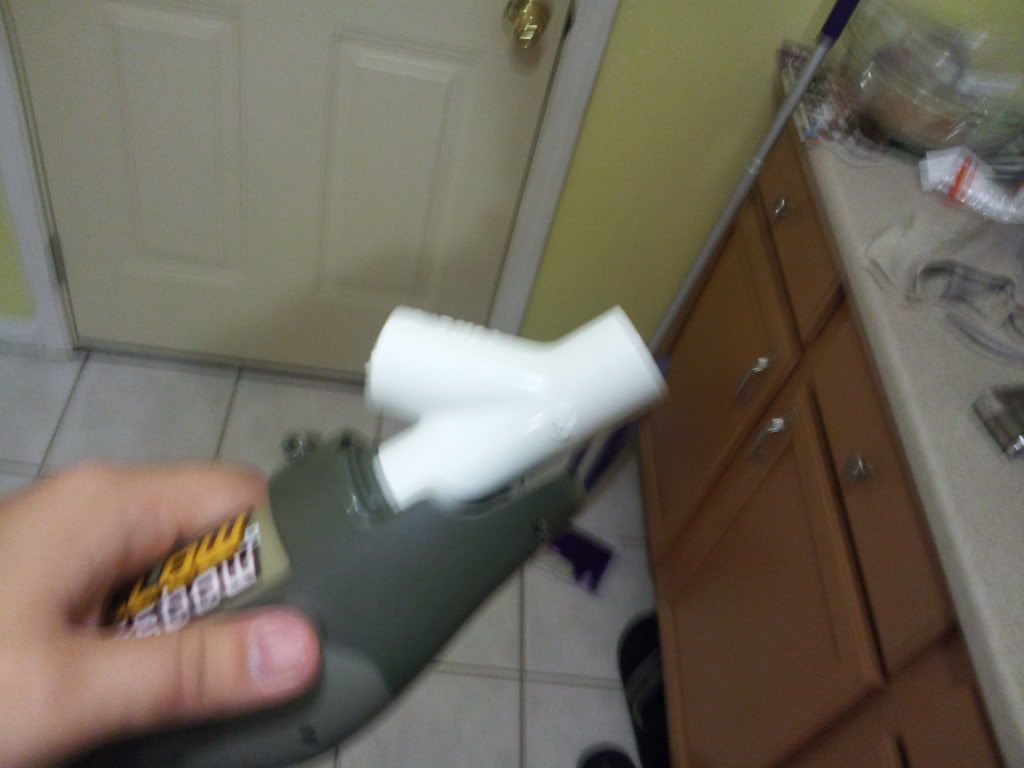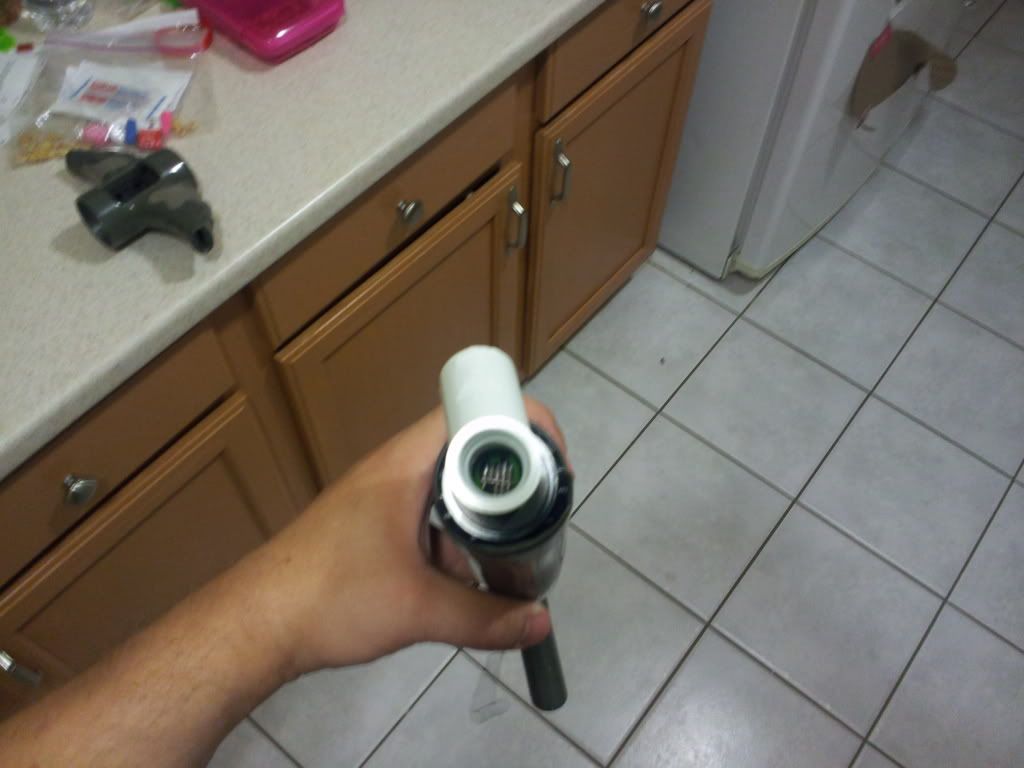 This is the Wye attached to the front of the plunger tube. Securing it with strong adhesive either epoxy, goop super glue, etc...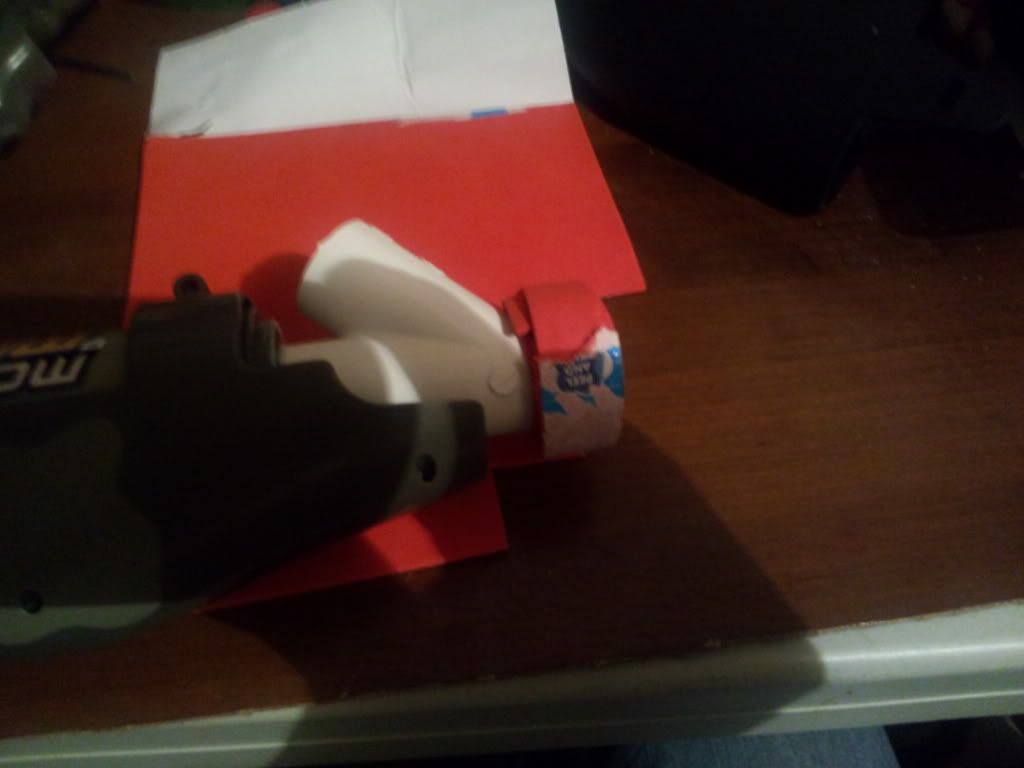 My Wye at this time is only attached by super glue (albeit like 4 layers of it though) as an added support measure I took strips of craft foam and wrapped the front of the wye (4 layers) it is a snug fit and should support the wye from snapping off.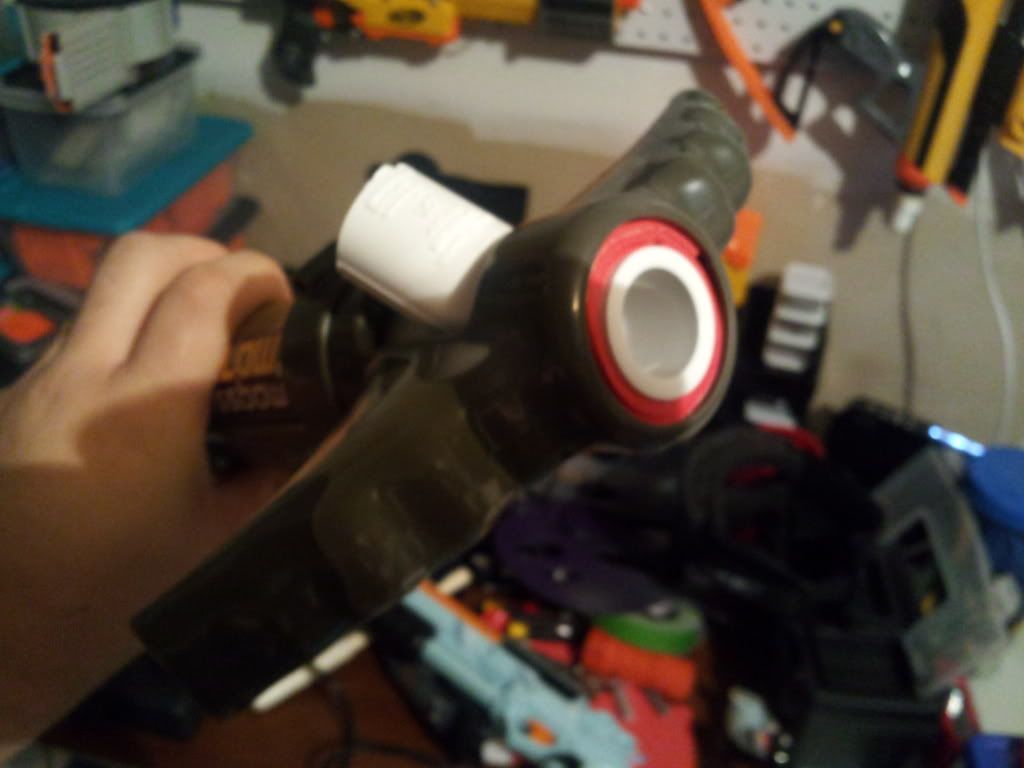 The front assembly with the craft foam.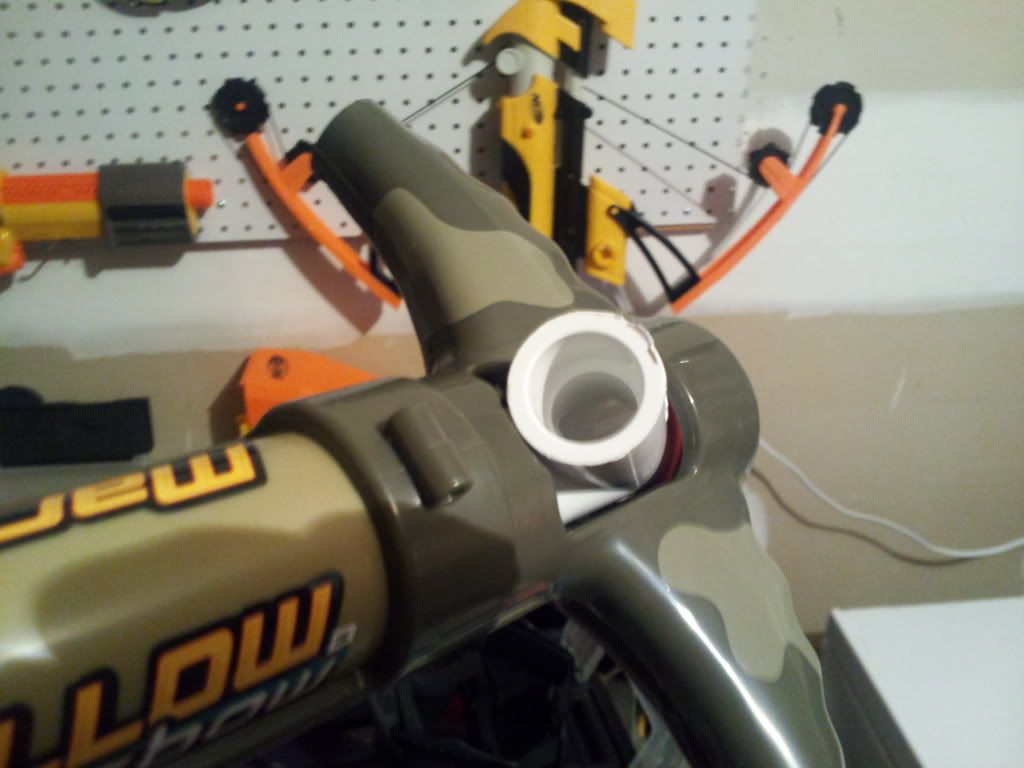 The only shell work needed is a slight bit of sanding/dremeling/grinding down at the back end of the front piece of the blaster to fit over the wye.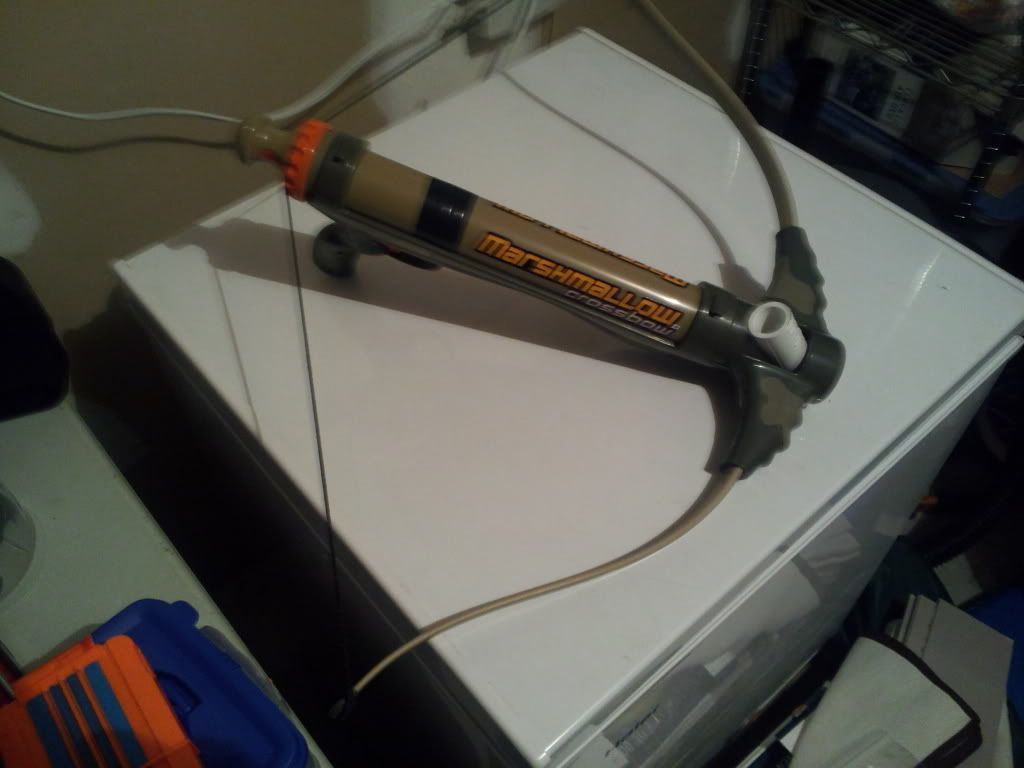 Blaster fully assembled (minus hopper clip)
My video unboxing/review/mod guide.
http://www.youtube.com/watch?v=iuJsDX1-JQ
At this time I have not done a proper range test, once I do I shall post the results, but guesstimating this thing is probably hitting 75' at least.