I'm sure most of you have done some sort of mod involving a 3k tank, but not the big bulky turret, well now there is a use for said turret: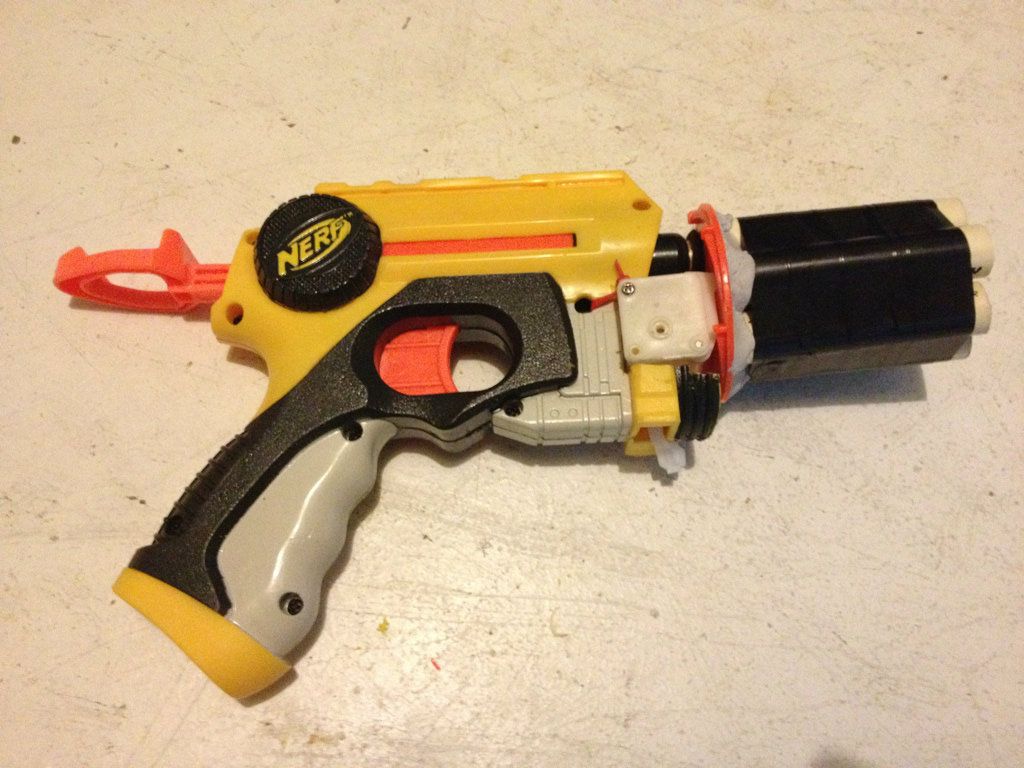 The materials list is simple:
-Nitefinder
-3k turret/tank
-E tape
-Zip ties
-Epoxy putty
-About 1" of brass (I'm pretty sure that I used 1/2" brass)
-Ace 49 spring
-Improved catch spring
-Some craft foam or felt pads (I used felt)
(ignore all the random stuff in the bottom right corner, it was for a different design that got scrapped)
first steps are pretty simple, but I don't have any pictures, I apologize.
-The spring replacement should be fairly straightforward
-The AR removal is also pretty normal
-The brass is now added in this step, and this is where I don't have any pictures. Basically what you are doing is a barrel replacement, and I do mean complete replacement, not just nesting the brass barrel inside of he plastic one.
-You can cut it to the proper length later
Next is the turret:
CAREFULLY separate the rotation mech. and the tank (you dont want to damage either of them I then used a zip tie to hold the turret in)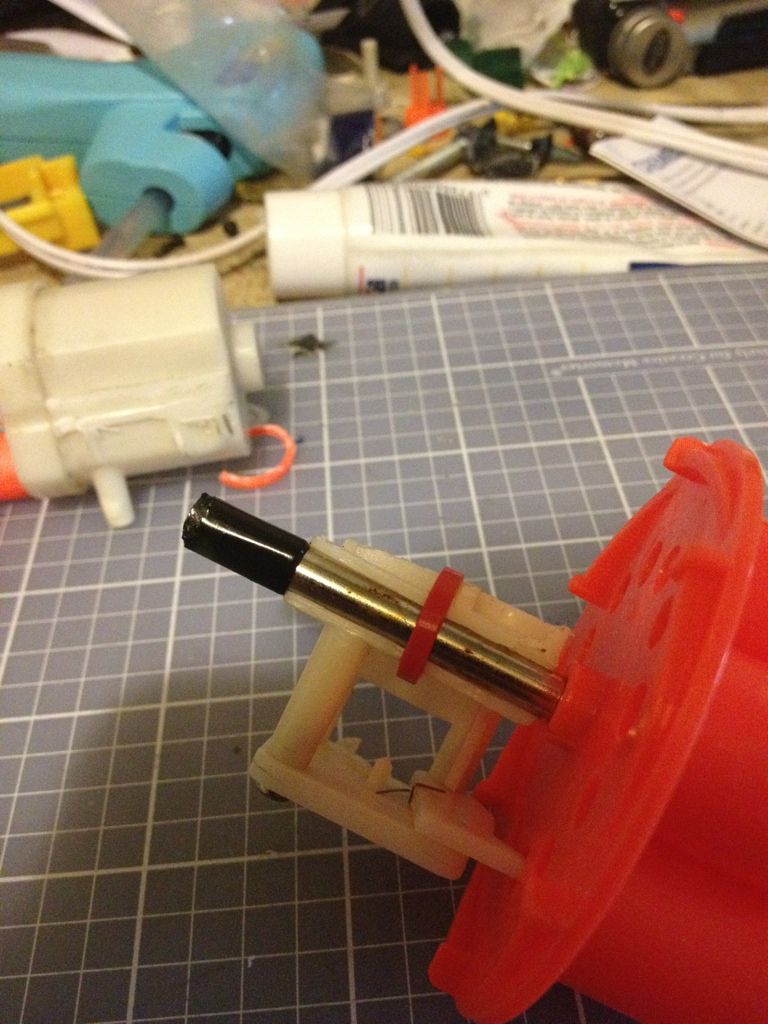 The other thing you will have to do is wrap the end in some E-tape (the little metal peg wont fit into the Nitefinder properly). I tried to keep in more of the rotation mech, but there just wasnt any room since the turret axle is so close to the Nitefinder PT
This will be about when the brass would be cut down, once you have the turret assembly completed (also add your choice of seal now, as I said, I used 1" felt pads)
The next part is gutting the NF shell, and test fitting the turret with E-putty. Just put a blob on the left shell (the one with all of the internals attached), then push the rotation mech. in and pull it out before it sticks (this leaves an imprint in the putty)
When the putty dries it is time for the final assembly, the rotation mech. is zip tied to the left shell, and then when the right shell is screwed on there is another (smaller) zip tie that you use to adjust the spacing between the brass and the turret (If you refer to the first picture, that never rotated, even though it is in photobucket, it is the red one going through the screw port in front of the trigger)
I know that parts of this are a bit vague (I suck at taking step-by-step pictures). If you want clarification of anything, just yell at me, and I'll fix the write up.