After I made the AT2KLR, I started thinking about doing a pump action nitefinder. After realizing how difficult
it would be to load it, I decided to put a breech on it, I then ditched the pump action idea, because it
was so difficult to seal the breach (it was made of cpvc). I just slapped a piece of 1/2 inch PVC
on top, and got this breech.
It was really hard to get a seal on this whole thing perfectly. Basically you open the door by pushing
down on the front of the barrel, until it opens like this;
(this picture came out upside down, my phone messed it up)
You place a dart into the slot here;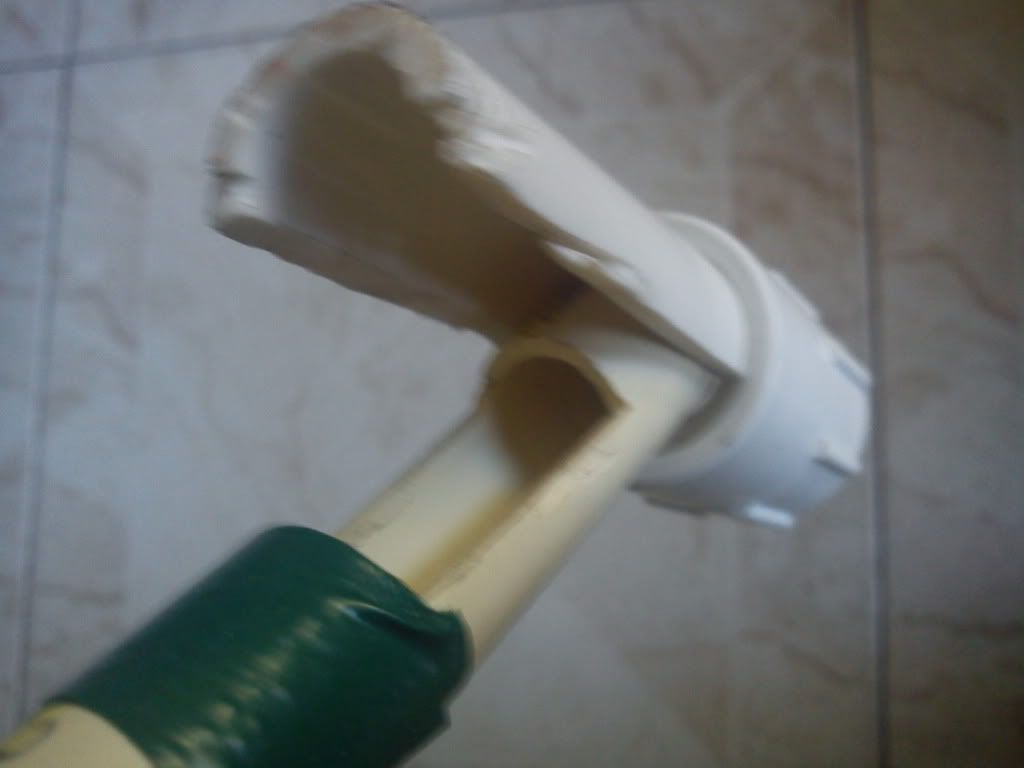 You then close the breech so it looks like this;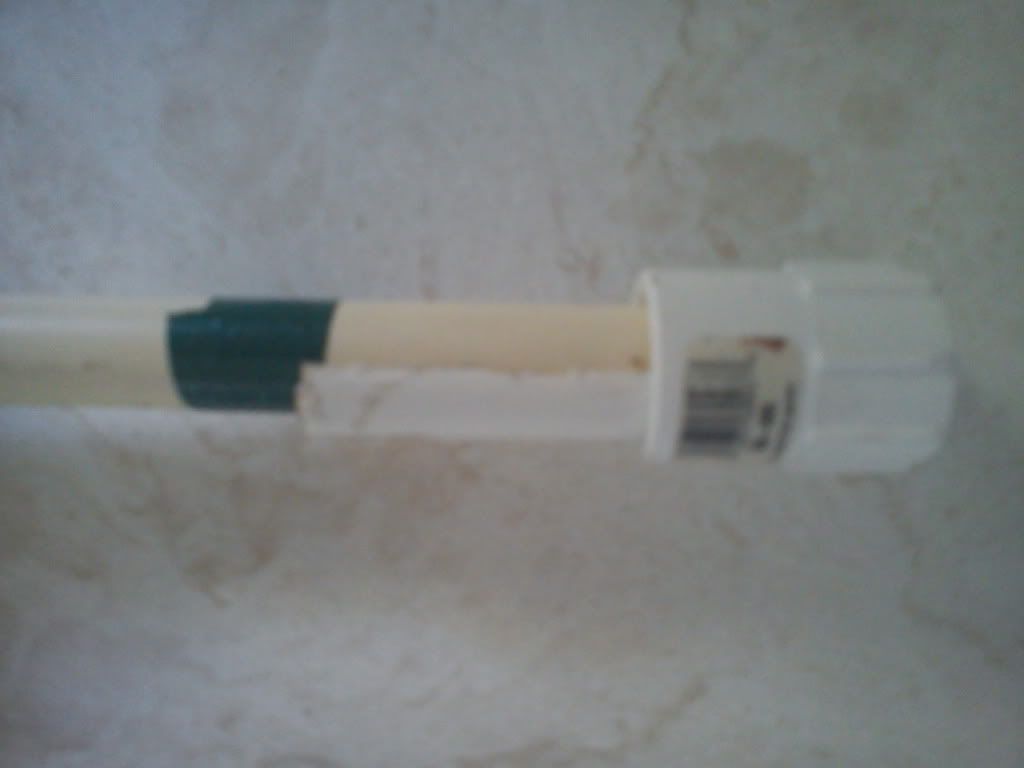 (upside down again
)
You push the cover on the breech back so it becomes airtight, Then fire. It gets normal ranges for
a nitefinder (on the nitefinder, it gets misfires every 1/7 shots). But I tried it on my AT2KLR, and it worked like a mother flipping charm.
It was amazing. I call it The Evo Breech.