I recently acquired the Range Master, and the stock ranges EASILY achieve 60 feet with a slight angle. the AR removal boosted ranges by about 5 feet, but I wanted to shoot slugs, as well as boost that range. This is what I came up with.
Materials:
1. 1/2" brass
2. 17/32" brass
3. Electrical tape
4. 3/4" PVC endcap
5. About 3 inches of 3/4" PVC
6. About 3 inches of 1/2" PVC
**HELPFUL TIP: When you take out the screws, flip it over, as the internals are on that side.
First off, you need to remove the dart tooth: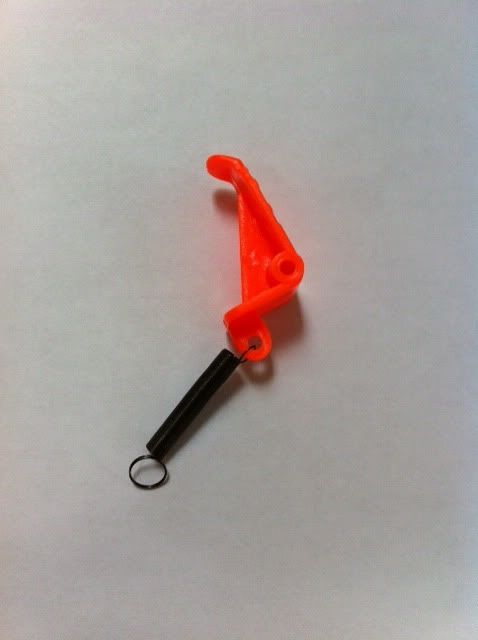 next, cut your 1/2" brass to 2.5"
Wrap it in E-tape to fit in the bolt (you could also glue it, but I wanted it to be removable.
Next, nest your 1/2" PVC, 3/4" PVC, and 3/4" PVC end cap. Wrap this in E-tape to fit in the threaded "barrel extension port." Again, you could glue these pieces.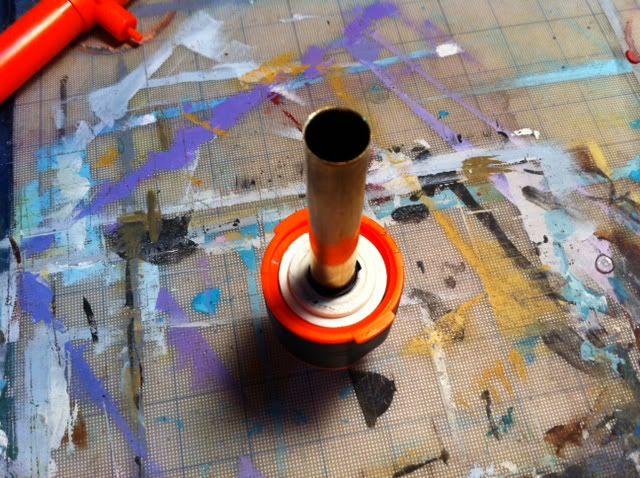 Cut your 17/32 brass to a desired barrel length (I chose 5.5 inches, but it could probably use more). then wrap it in E-tape to fit 1/2" PVC. Once again, you could glue this.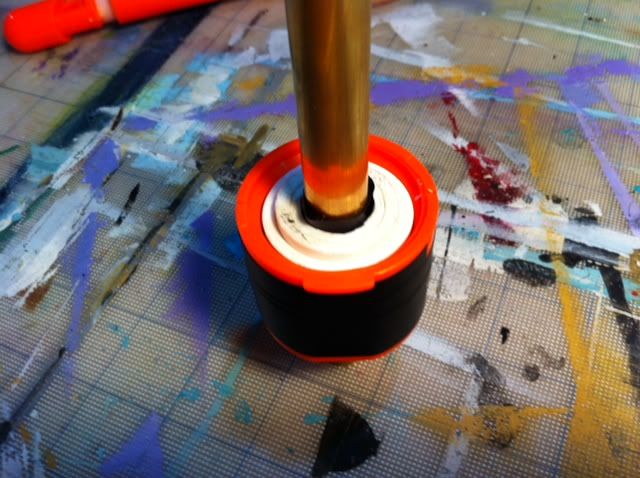 You should have the brass sticking just over an inch from the orange. Also, wrap the orange in E-tape to keep it from wobbling.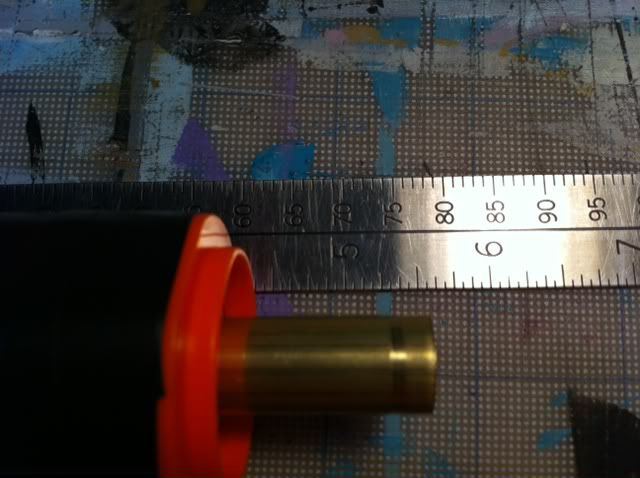 Here are the finished internals:
And in the shell: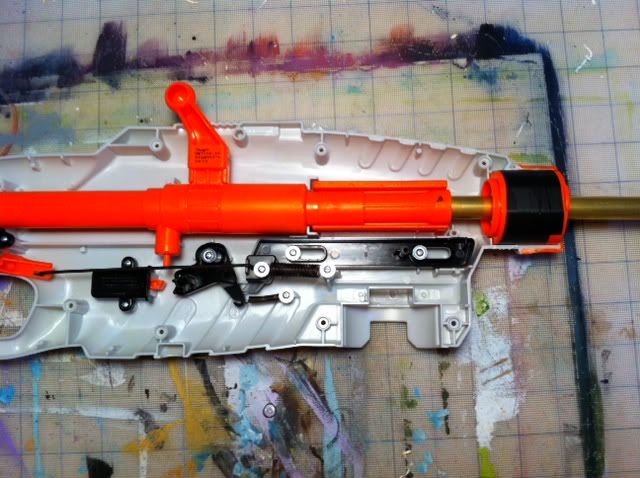 Overview of how the bolt works: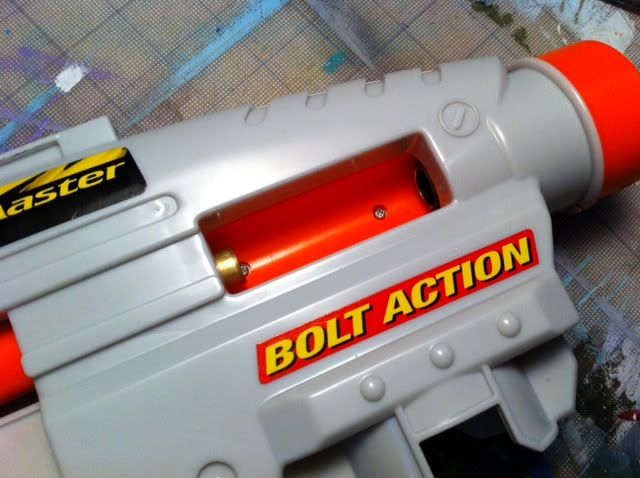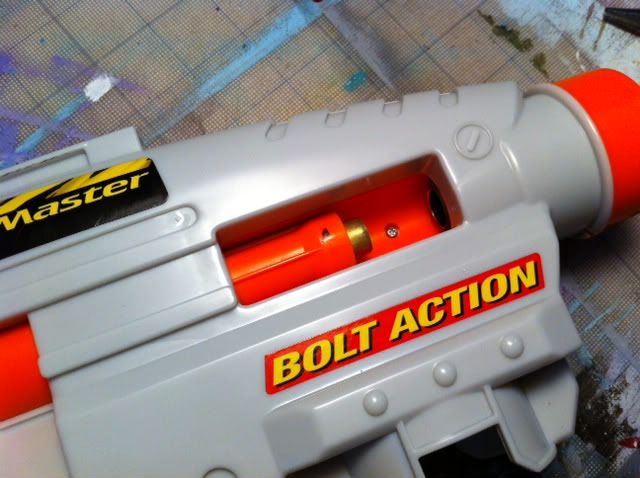 Pretty cool, right?
Ranges: mid eighties to high seventies.
Also, this is how the air release works:
The black triangle type shape moves up to hit the blast button, but it is stopped by an orange piece:
The orange piece holds it back until sufficient pressure is built up by pulling the trigger, then it moves back (spring loaded). This makes the black piece "flick" the blast button at a fairly high speed.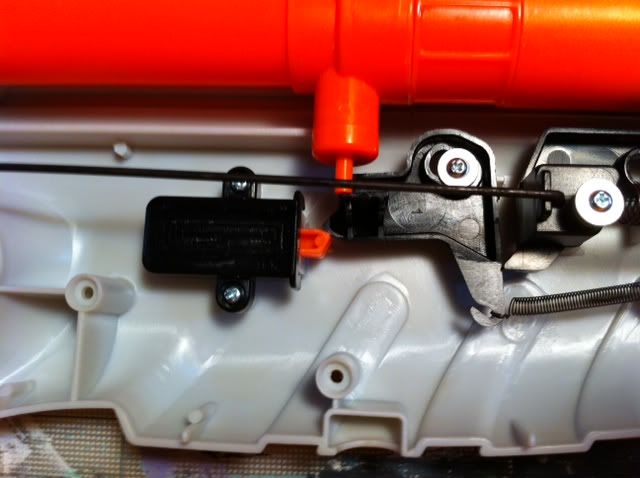 I'm not sure about back pressure tanks, but with normal ones I know it is beneficial to release the air quickly.
Questions or comments?