Hey guys, I've been working on what you can call an aluminum Longshot priming "bracket" and ran into some issues, and just wondering if anyone has tried to attempt this before or have any useful tips they can give me. So the purpose of the bracket is similar to a LS shotgun fore grip where it keeps the priming handle straight by keeping the pressure of pulling the handle back with a strong replacement spring, except located in the back (I quite like the stock look of a LS and don't like carving them up). Here's a picture of it...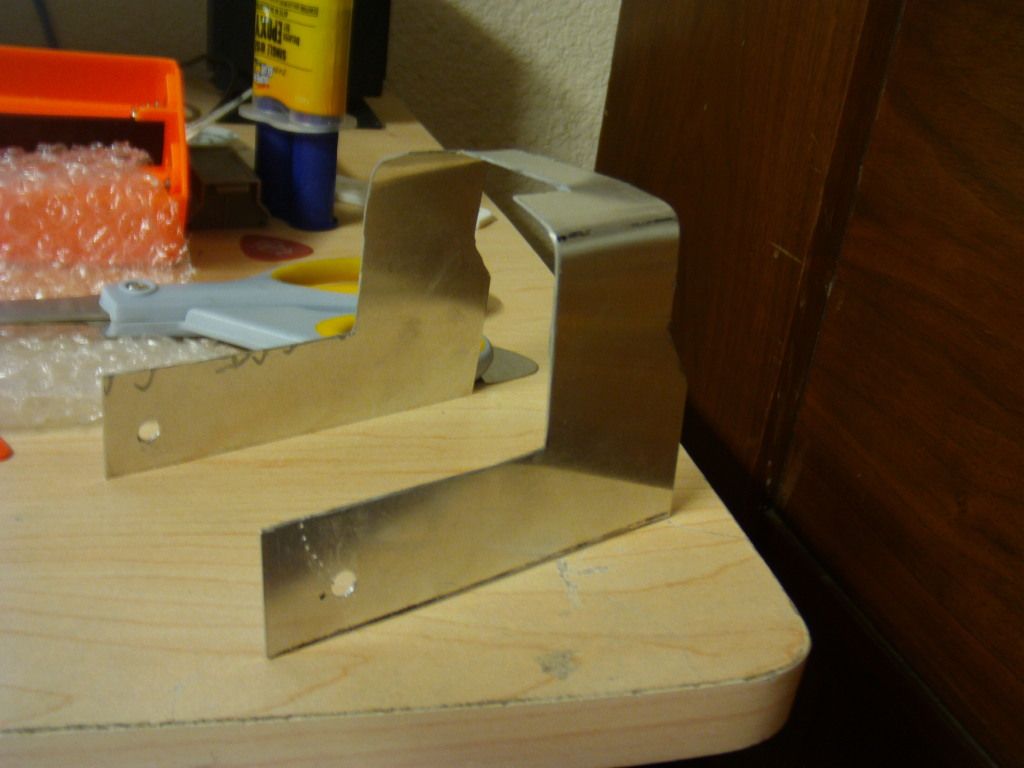 I drilled 2 holes for the priming handle "bar" to feed through, and since I am right handed and prime with my left, i made the right side hole a bit further up so there is always more pressure on the right handle than the left to keep it straight.
Okay here are my problems. One is that when I prime with it on, the top (picture of top will be below) bends when I prime, due to a necessarily thin bar to have enough room to go forward a bit more to not hit the prime indicator and the stock. I have tried to reinforce it, but it seems like I cannot find an epoxy or adhesive to keep extra aluminum reinforcement pieces on it. The bracket is already 0.032" aluminum, but I have to make it thinner since it presses up to the sides of the LS too much (which is another problem). I left extra space up top to add reinforcement.
The second problem is that the holes on the bracket aren't super precise so the bracket tends to rattle. I want to find a sort of washer or spacer to fit onto the bracket, or onto the priming bar to make the fit tighter and make it have a bigger area of contact to the bracket.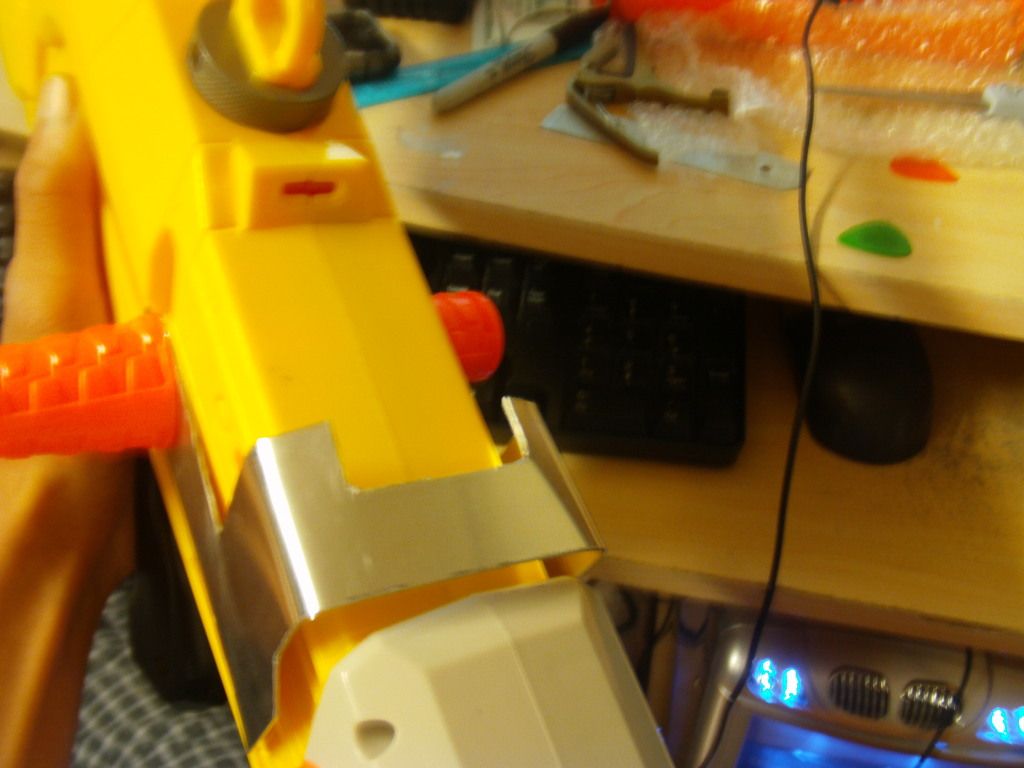 Not primed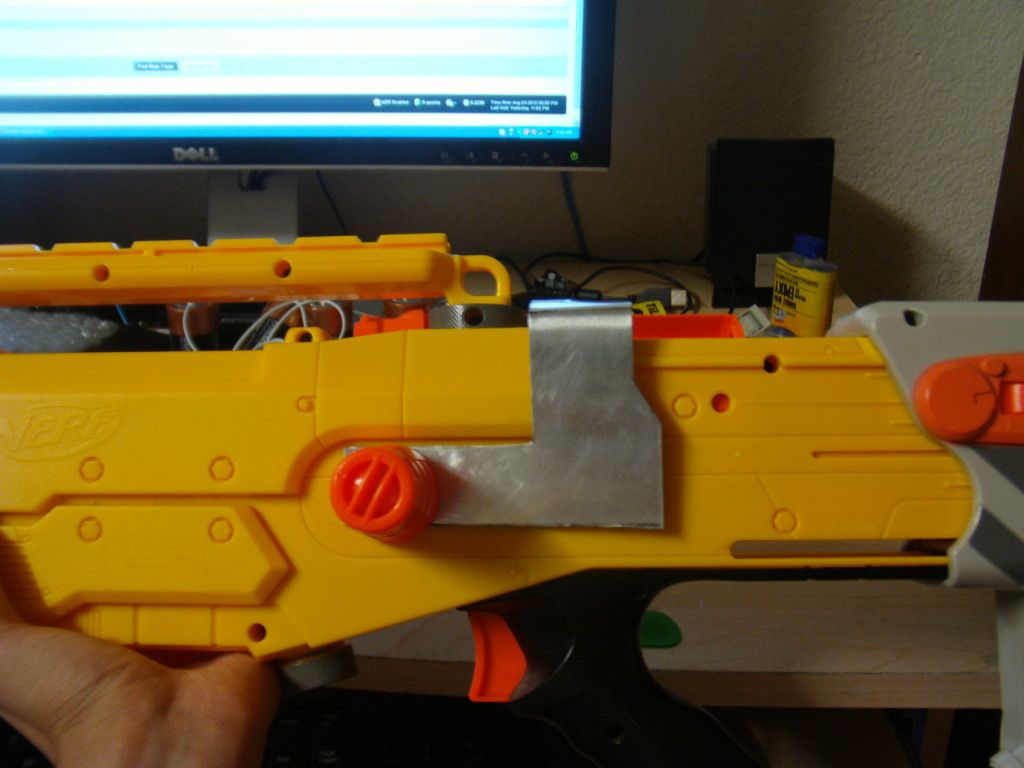 Primed