In this mod-guide, I will show you how to make your Nerf Crossfire into a pump-action, medium power...I can't really call it a beast. I started the mod because this broke....
And that meant that I would not be able to use the original slide, for that matter, no slide at all.
The only option would be to make it pump-action, using the same principal as the Nerf clip-system guns.
You will need:
About 10" of 1/2" CPVC
A 2" piece of raider barrel, or any other clip-system gun barrel.
Stampede muzzle.
Hyperfire spring, or equivalent.
Two-part epoxy.
1/2" PVC
Electrical tape.
Screwdriver.
Hack saw.
Drill and bits.
Time to start, first open the gun.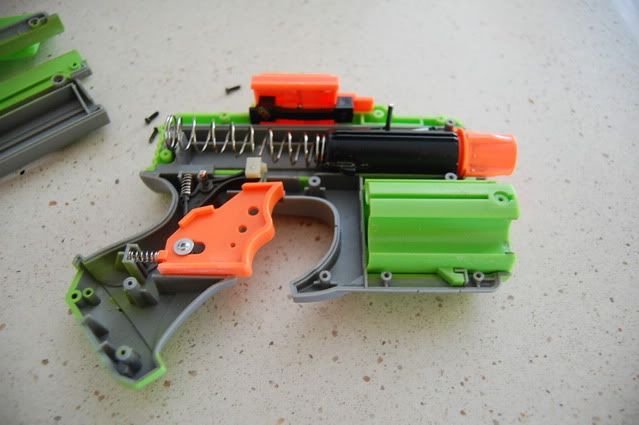 Then remove the dart holder.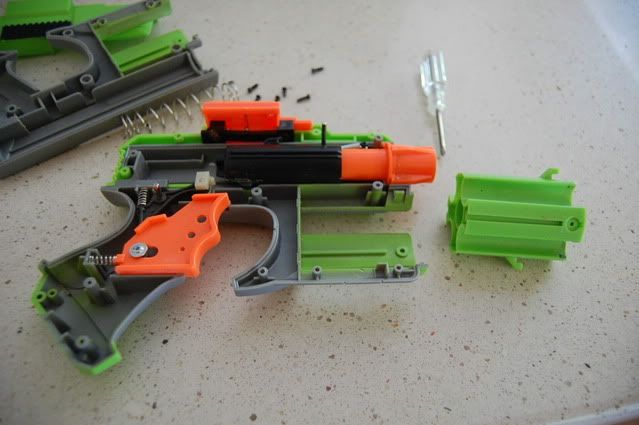 Remove the plunger system, the slide, and the catch.
Put the two halves of the gun back together, and cut the shell as pictured;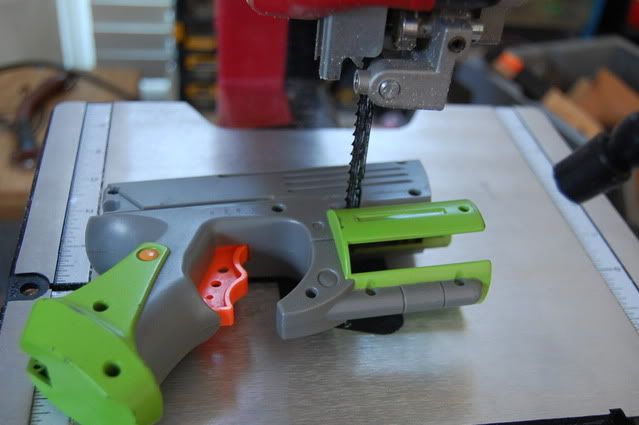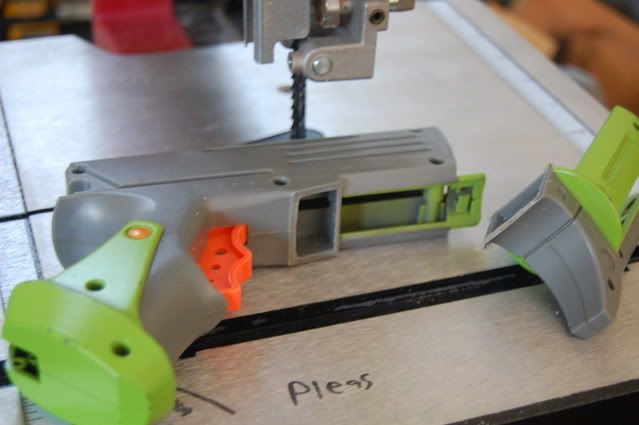 Take a 3.5" piece of 1/2" CPVC, and wrap 5 layers of e-tape 1/4" from the end.
Oh, and you can discard all of the original dart tube parts except the o-ring.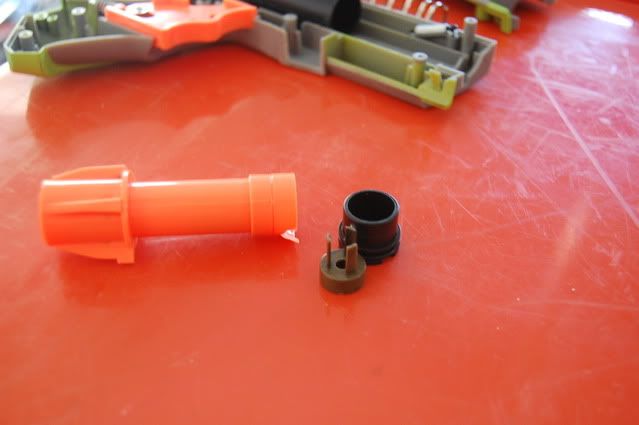 Using a bit of super-glue, attach the o-ring to the end of the CPVC.
Cut off the excess CPVC.
Using a 2in piece of clip-system blaster barrel, and epoxy, connect another 3" piece of CPVC to the first one.
Take your Stampede muzzle and cut off all the stuff shown;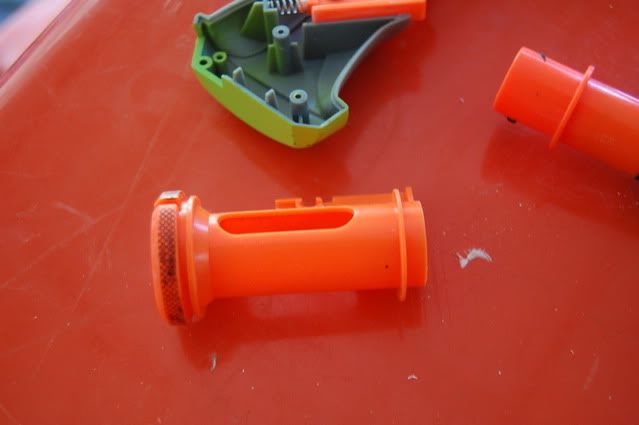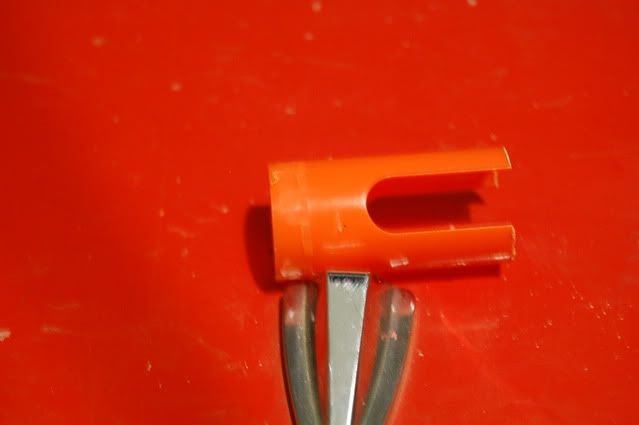 Then hollow out the front of the gun until the Stampede muzzle fits snugly.
Epoxy the muzzle into
ONE
side. (the side with the trigger)
Test fit the barrel in the muzzle. The barrel should slide freely.
Also, slide the plunger tube onto the back of the barrel assembly.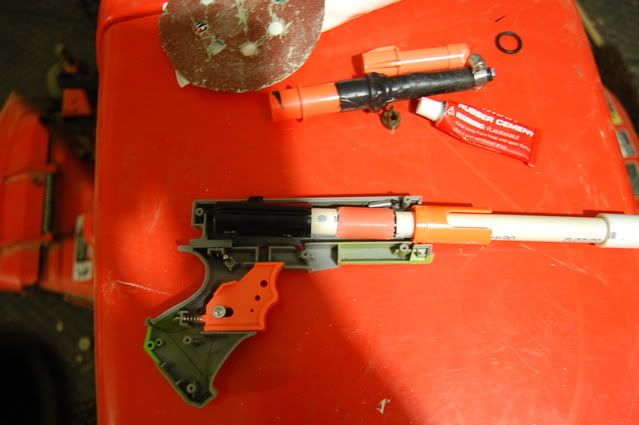 Pull the plunger tube back until the catch face is where it would be if the gun were cocked, and pull the barrel forward until the o-ring almost comes out. Take a small sliver of 1/2" PVC, and screw it onto the barrel, flush with the edge of the stampede muzzle.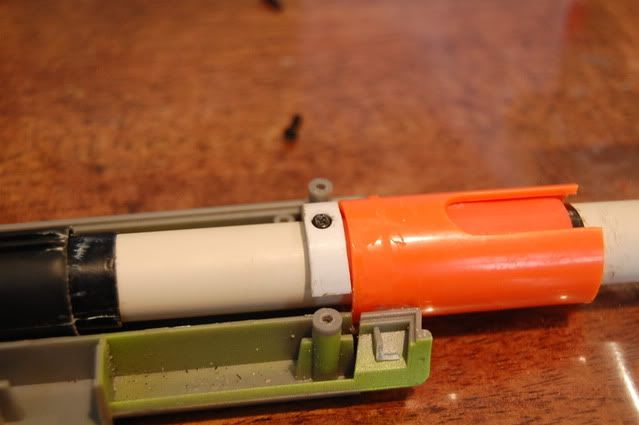 Instead of the stock spring I used a Hyperfire spring; which barely fits, but is much stronger.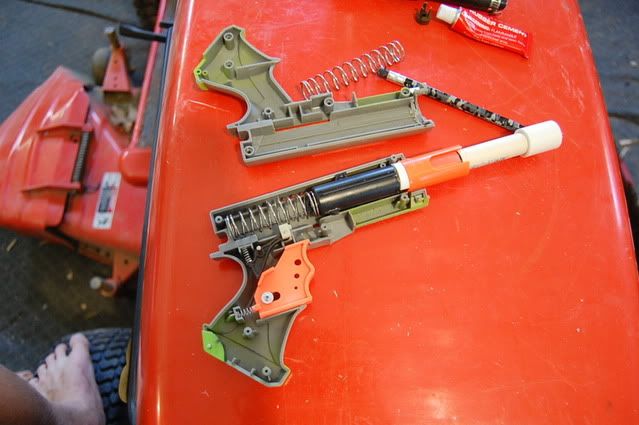 I use white lithium grease for all my guns, and this one is no exception.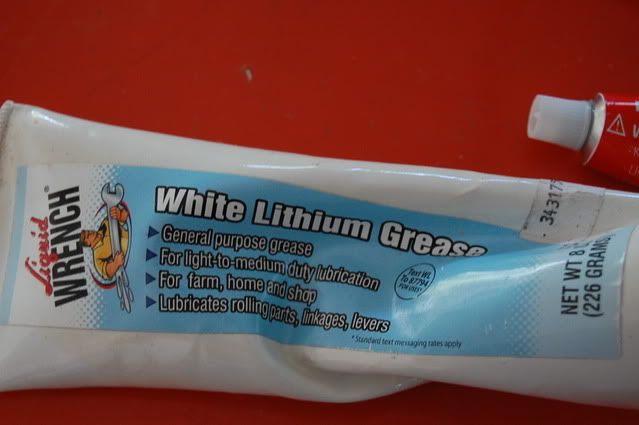 To reduce dead-space, I glued a 4" piece of Nylon rod with a 1/4" hole drilled through it, into the barrel.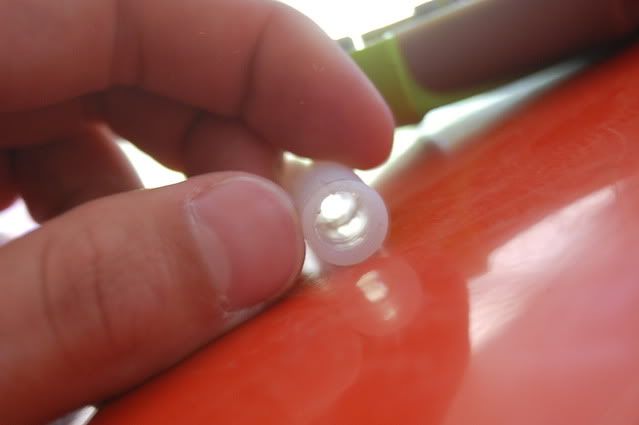 I added a piece of 1/2" PVC on the tip of the barrel, in hopes of adding a hopper. But the gun's tiny plunger tube could not supply the necessary volume of air for the hopper.
I plan on adding a CPVC coupler and a speed-loader, but for now, the gun is a single shot muzzle-loader.
The gun gets around 40-45ft flat with Mysterios dARts.
Questions? Comments?
FLAMES
?
Edited by hamoidar, 29 June 2012 - 02:26 PM.