Great job Louiec3 with the Shingles 1.0. Props to Phoenix for Shingles 2.0. Also, Tearkitty's CAS are great. But, I present to you Shingles 3.0.
Image: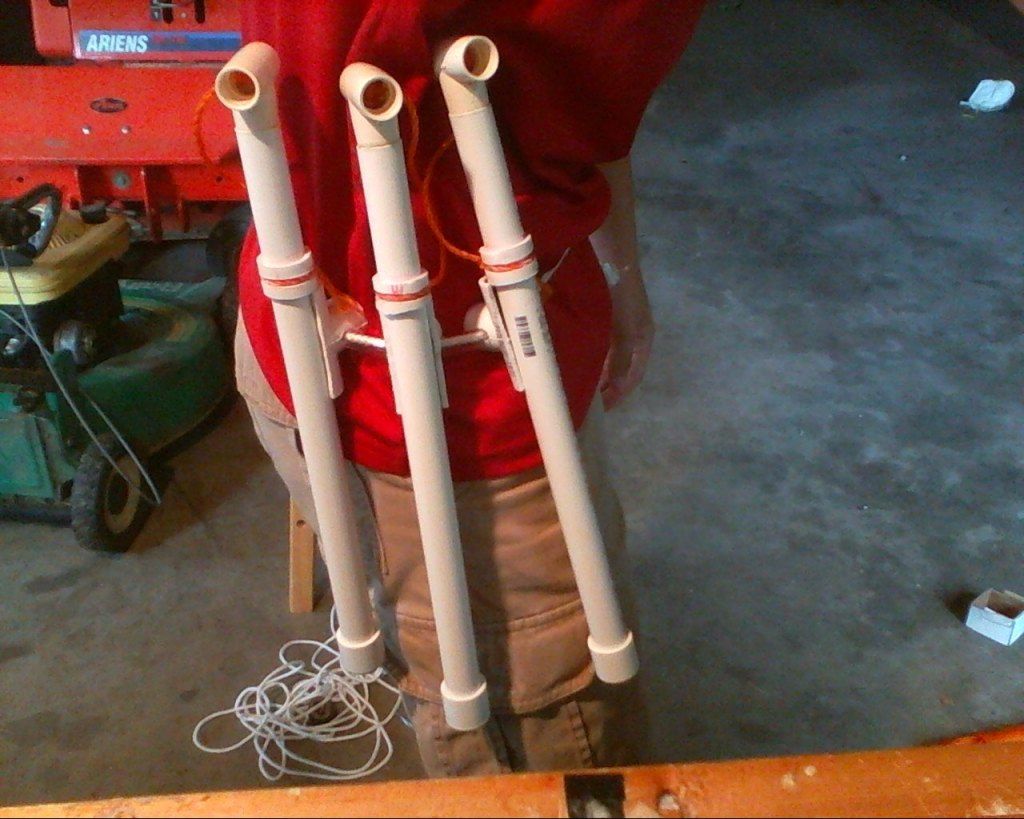 Design:
My design is 1/2" PVC with a 1/2" endcap at one end and a 1/2" CPVC tee at the other. The tee is attached to the clip with rope and 3/4" PVC rings keeping it in place. The belt is 1/2" PVC tees attached together with some rope and vinyl tubing spacers. Running through the tees are rope to tie to your side. The clip and belt is connected by Velcro.
Improvements:
3 clips make it lighter and more practical
1/2" CPVC tees make it easier to un-cap
Velcro provides a better bond
Video:
-Will be up soon-
Thanks:
I want to thank Louiec3 for the design and also Phoenix for the improvements.
Ending Notes:
Shingles are really great for war and a lot quicker to reload with. I'm glad to see them explode on the nerf scene. Every nerfer should make their own and keep improving the design.