In this guide, I will show you how to convert a stock sonic dart into a hopper compatible, accurate, Stefan. I put this in the modifications thread because the process involves modifying a Nerf product.
Administrators: if you think this would be better suited for the homemades thread, please move it. I also have to say I have no idea why some of the pictures are huge, while some are small. I resized all of them to 640 by 480. Oh well. :sigh:
Anyway, back to the guide. You will need…..
Materials:
Sonic Nerf darts
BB
Tools:
Tin-snips or scissors (I used tin-snips because I couldn't find a pair of scissors)
Random tiny interchangeable-tip screwdriver
Something to cut on. Like a piece of wood.
Flat-head screwdriver and a blowtorch. You can also use a soldering iron.
First, cut the dart's tip off.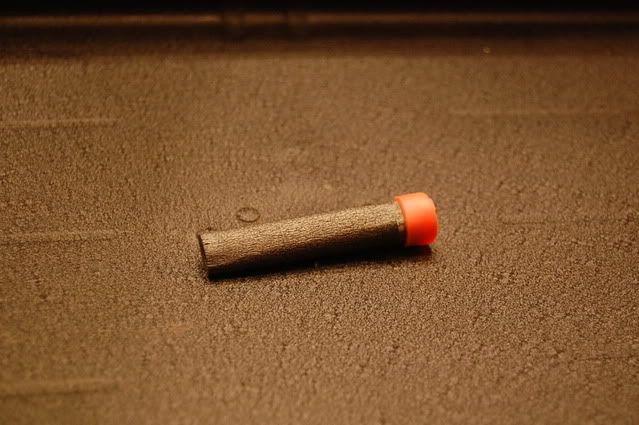 Then, cut off the rest of the rubber.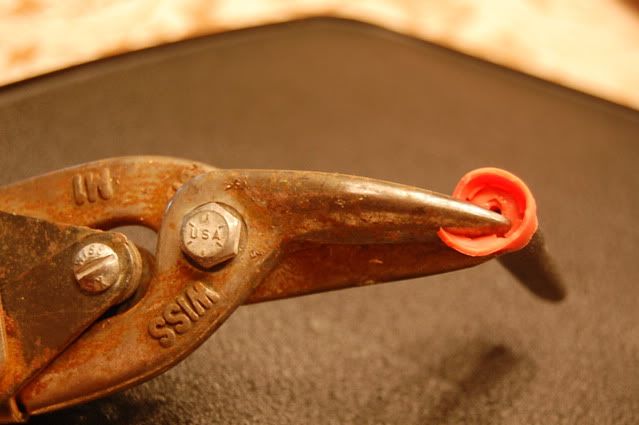 You will now need the random tiny interchangeable-tip screwdriver. I have absolutely no idea where I got it.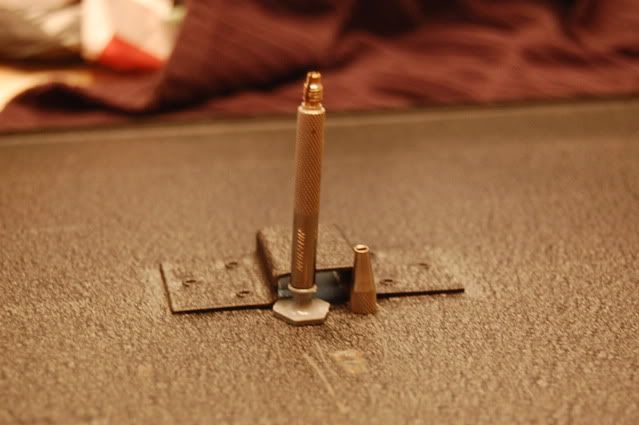 Next take the BB and place it on the hole at the top of the dart.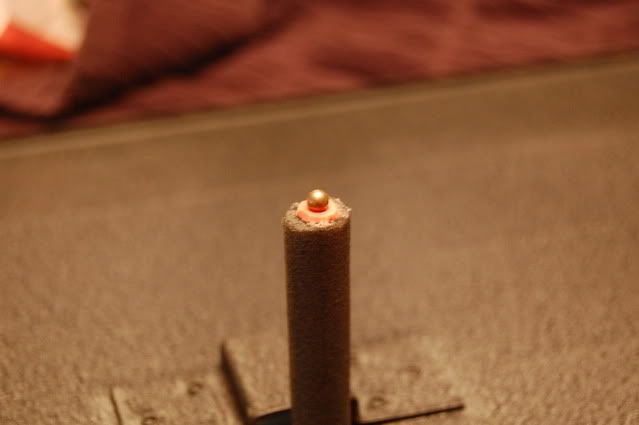 Using the random tiny interchangeable-tip screwdriver, push the BB into the hole.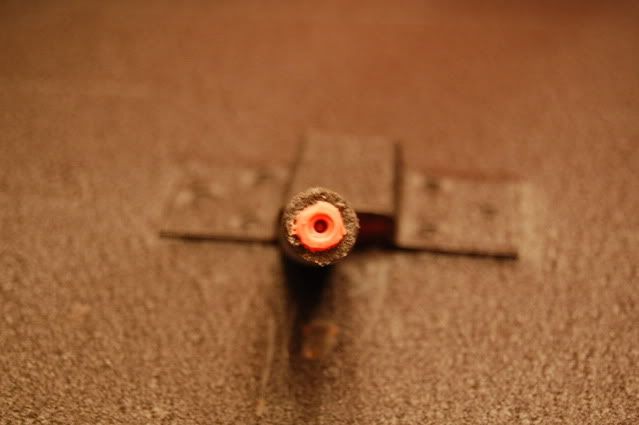 One of the nice things about the random tiny interchangeable–tip screwdriver is that it has a beveled tip, which keeps the BB from rolling out from under it.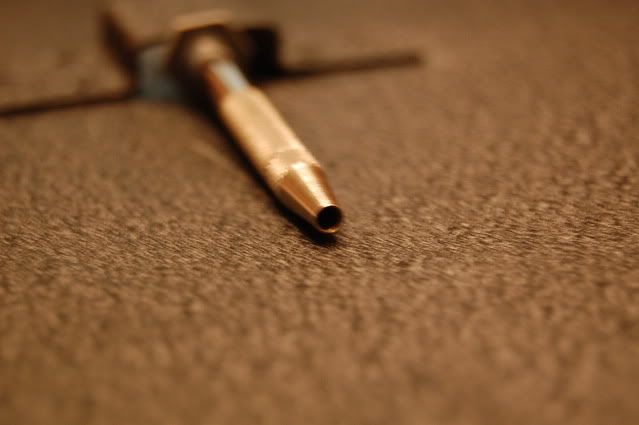 Now, trim the rest of the tip, as pictured.
You do this so that the darts will not get stuck in a hopper.
It is now time for you to cut the dart to length.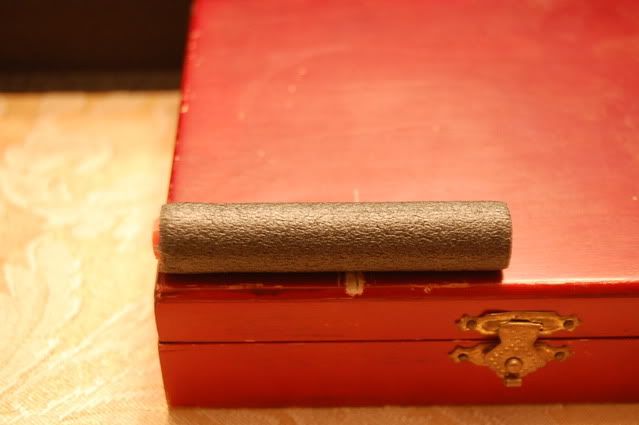 I cut mine to 1.5". But you can make them as long as you want. Heck, You can even leave it the stock length! (the darts will still feed!)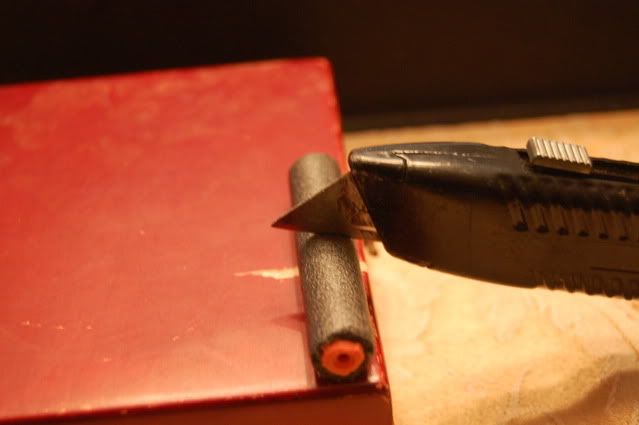 I melted the hole closed so that the BB won't pop out and kill someone.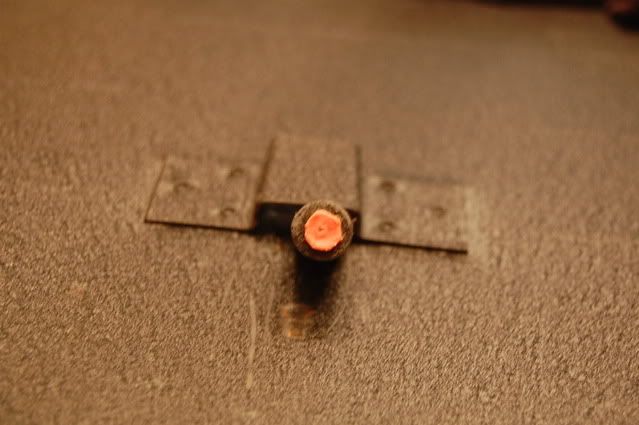 And with that last bit of fantastic advice, I have concluded my dart making guide.
The darts run through hoppers great, as I have had no misfires.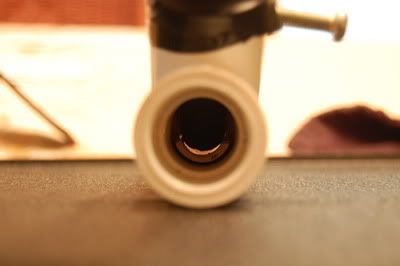 They get about 75-85 feet flat; with my overhauled Element, and a six dart hopper.
Note: I still can't get my darts to feed properly, does anyone know what they like to eat? : )