The main problem with RSCBs is that they aren't gravity feeding. However, they are crazy easy to make and can be built with parts you can find almost anywhere.
SO, I made one that acts like a wye, but is easy and relatively cheap to make.
You will need:
A saw, a file, and a pair of shop scissors, and sandpaper+glue or solvent weld stuff, you won't need sandpaper if you are welding, so if you are solvent welding, ignore what I say about sanding stuff.
You will need .5" PVC, a .5" tee, elbow and endcap, as well as a 45* bent peice of .5" electical conduit stuff. You'll understand when you see it. Also, get a washer. The size is determined in relation to the tee, you'll see what I mean later.
Cut 2 peices from the PVC that are 1.5" long, or longer.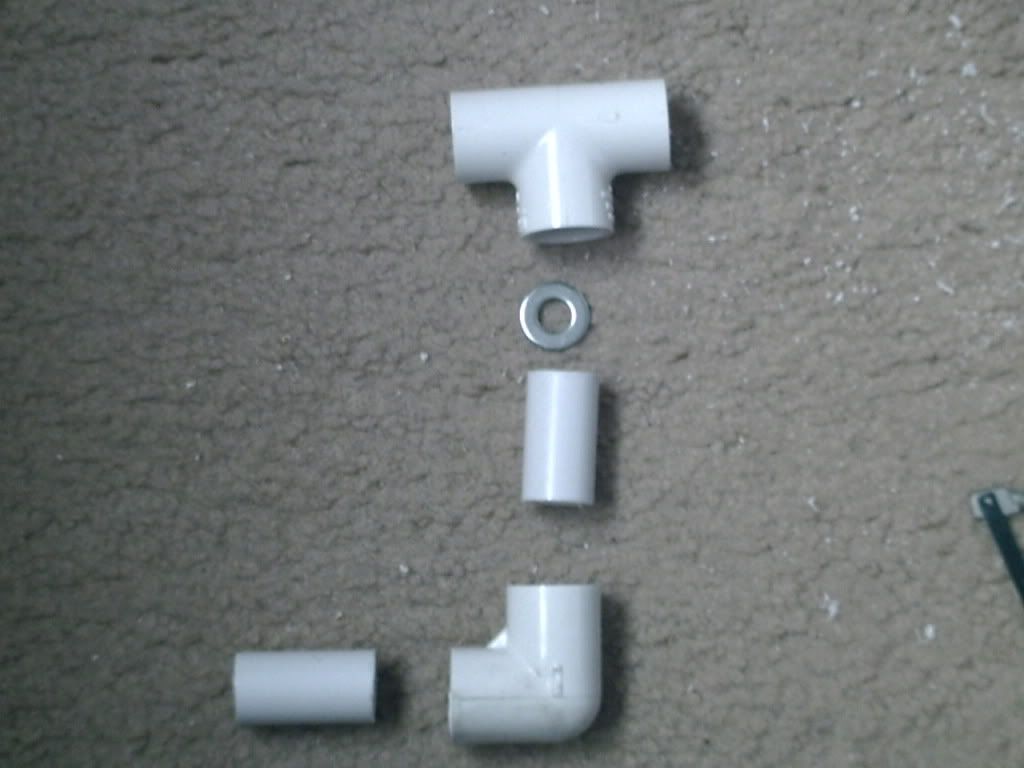 Also, cut down the conduit as shown. This should be done so that the cut off peice is all the straight section, with all of the curvy stuff left on. Discard/whatever the straight peice. Keep the other straight part, though. Sand about .75" on the curvy part at the end of it, this is so it will glue into the tee.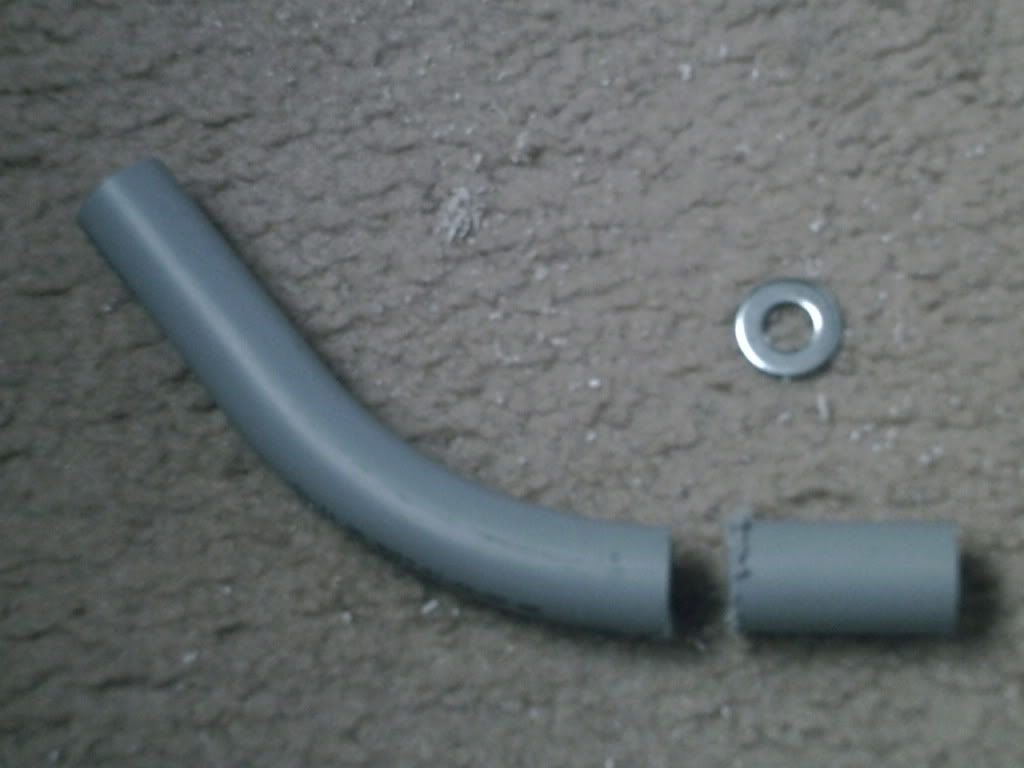 Go ahead and put this together: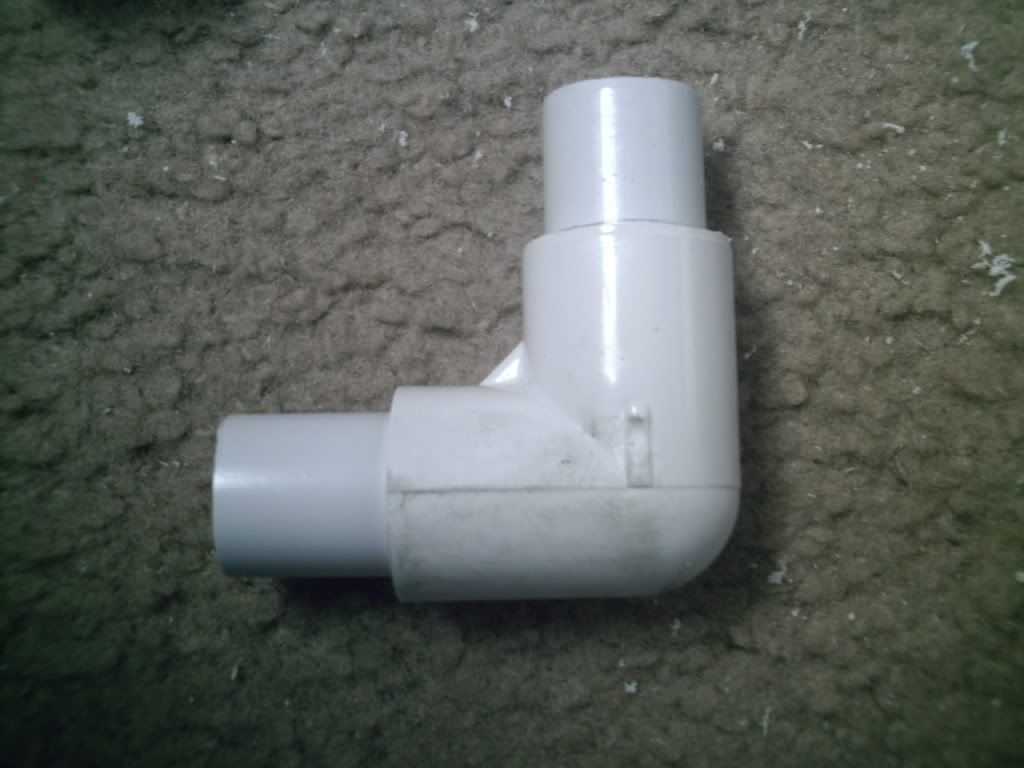 Now, cut the tee as shown. Keep some of the inside mounting edge on the top intact so that it will still seal and mount properly. Once it's cut, sand the connection part jsut a little bit so the glue has some more to adhere to.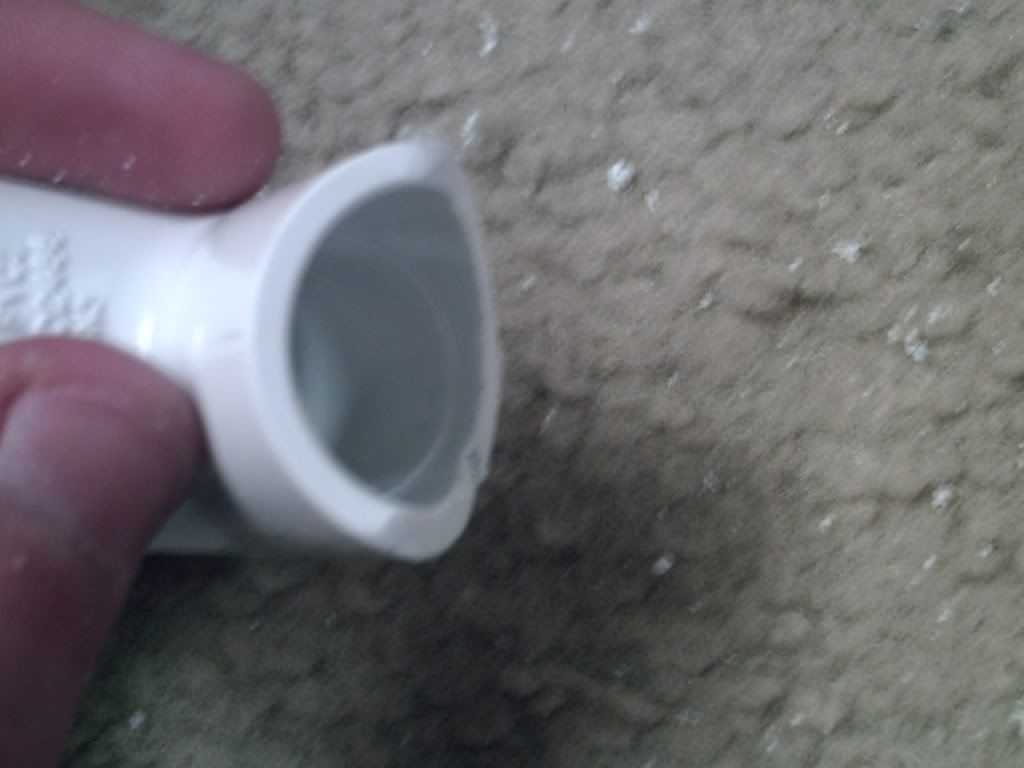 Apply some glue to the conduit and the tee, and stick them together like so, but don't attatch the elbow just yet. Let the glue cure.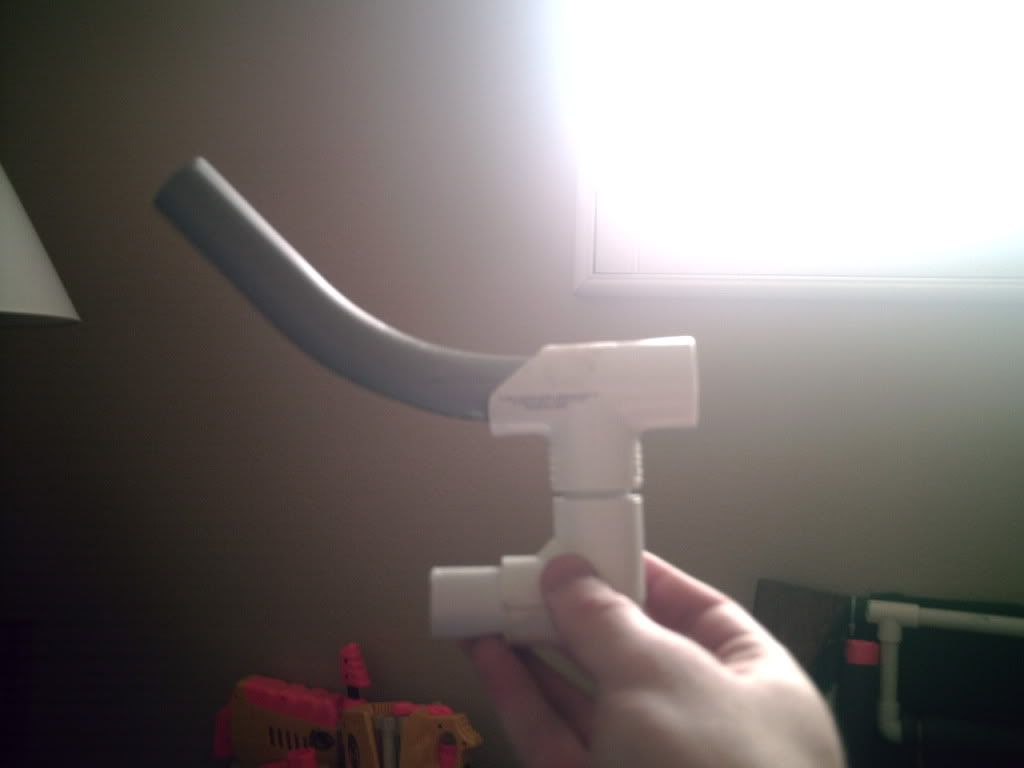 Once the glue is cured, drop in the washer, Is should fit like this, the washer is so that the thing doesn't jam as much, because the darts can no longer fall into the vertical section, but if you are using darts that are longer than 1", then it shouldn't be a problem.
Now, it's done. Add an end cap to the back, or a ball valve, or whatever. If you want, you can put a coupler on it and add some more pipe to increase the ammount of ammo you can store. If you are using the endcap, take the shop scissors and ream the back to help a bit with dart feeding.
Well, what do you think?