In this mod-guide, I will be showing you how to make the turret on your Hyperfire removable. The Hyperfire I worked on already had a few mods done to it which I will not cover here (ARs, NF spring addition), since I am sure they have already been detailed. With this mod, you can exchange a spent turret with a fully loaded one in just a few seconds. This is a very picture heavy post.
Materials:
1/8" thick, polycarbonate.
NF trigger spring. (or equivalent)
Hyperfire
Hot glue
Superglue
Tools:
Dremel (with sanding drum, cutting bit, and a plastic cutting disk)
Dremel circle cutter.
Screwdriver (Phillips)
Hot glue gun
Micro-torch (or a candle)
You
First, unscrew the gun, and remove all internals.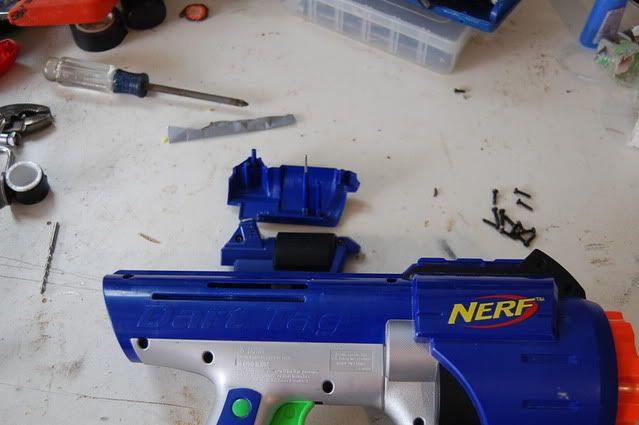 Next, take the turret and dremel off each tab, as pictured: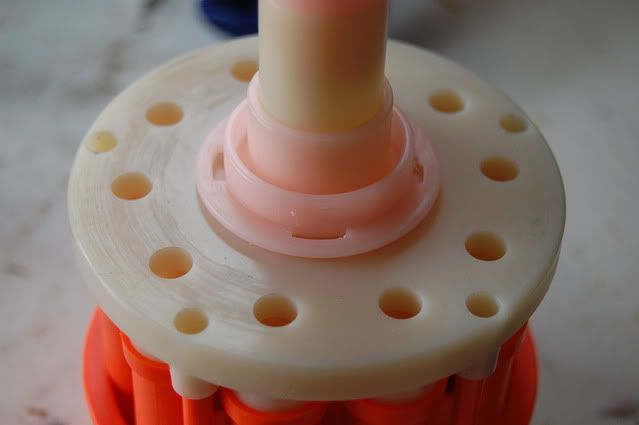 Next, superglue the clutch ring on, as pictured: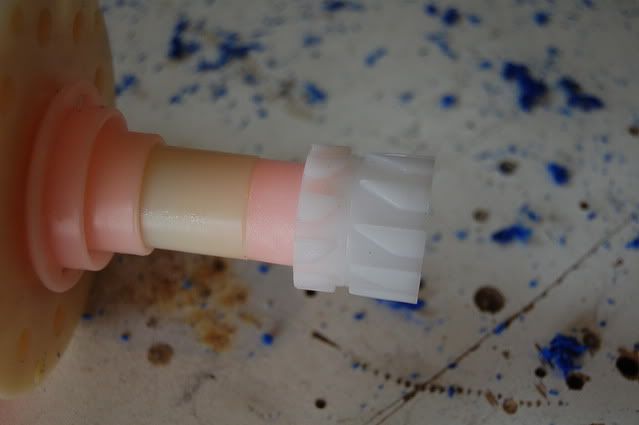 Now, dremel the post, as pictured: (I will be saying "as pictured" quite a bit, so bear with me)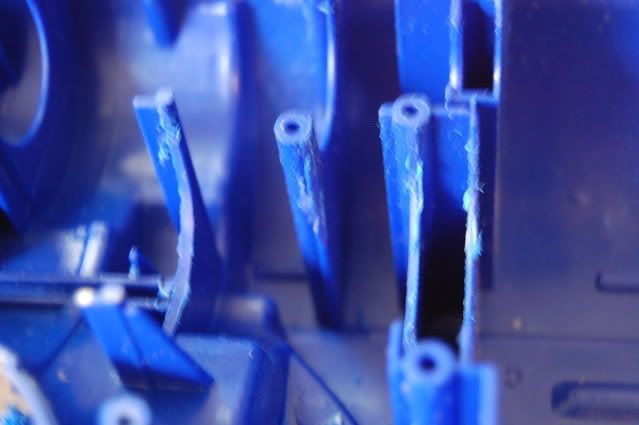 Next dremel the arch, as pictured: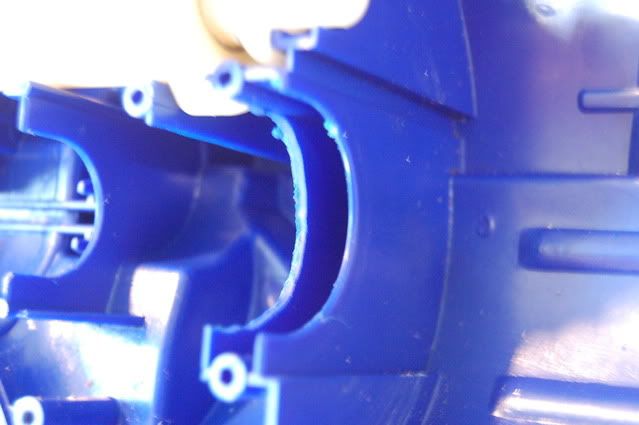 And on the other side:
Dremel a bevel along the edge of the turret centering chuck: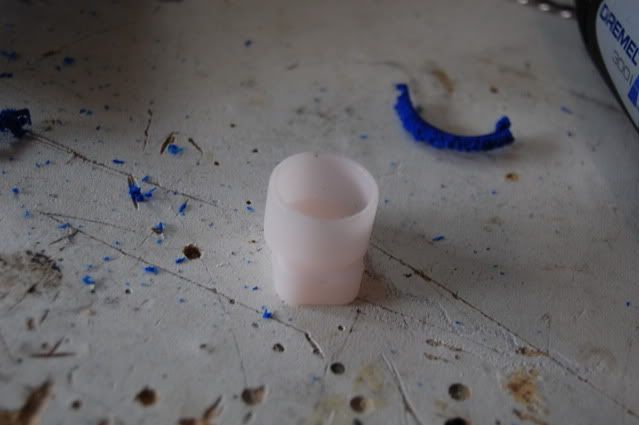 This is to allow for easy turret insertion.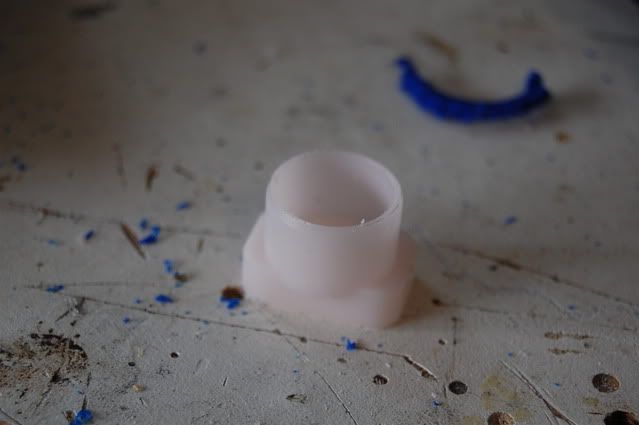 Super glue it into its slot:
Next, dremel off the front piece, yes, as pictured: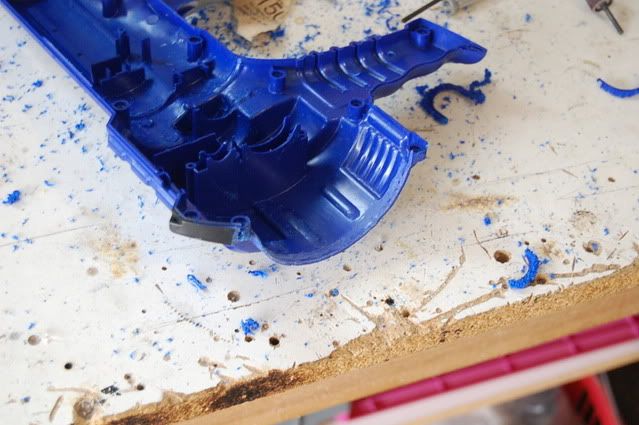 On both sides: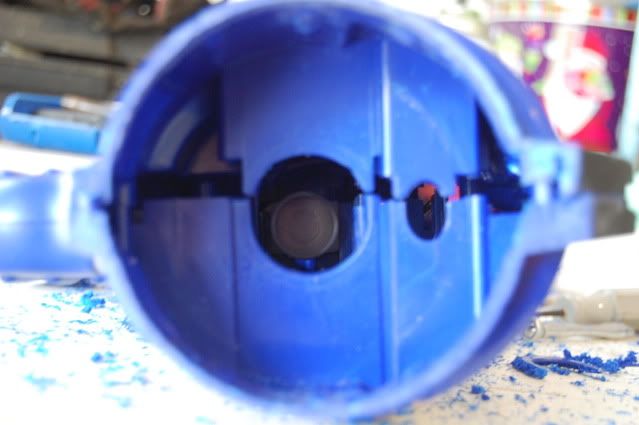 Edited by hamoidar, 24 March 2012 - 08:37 PM.