I was browsing a thrift store the other day when I came across this interesting find. I was so perplexed by this blaster that I didn't wait long before I did some research about it and found out what it really is. Gotcha! The Sport was line of kiddie paintball guns that were available in the late 1980's. They're very reminiscent of some of some of the "Splat" blasters of the past few years. Here are two sources of information on them:
Over the top Commercial
Virtual Toy Chest
My own photos: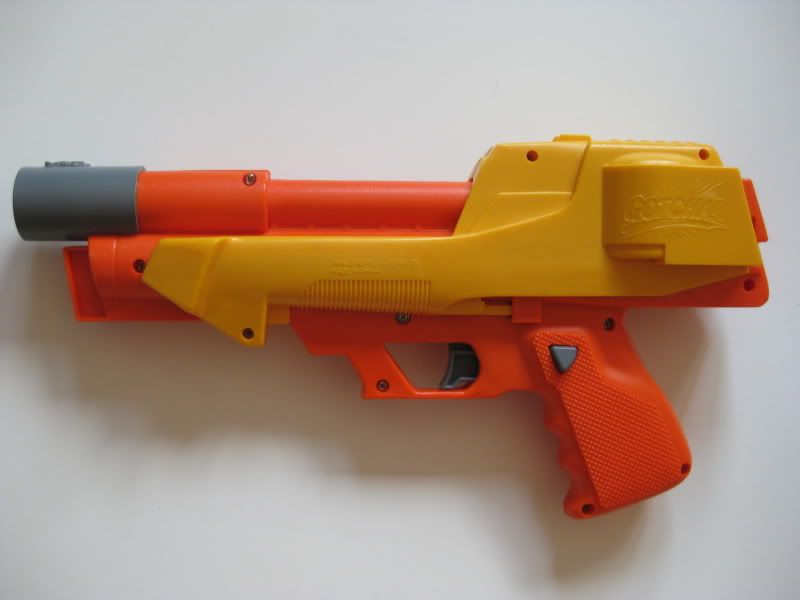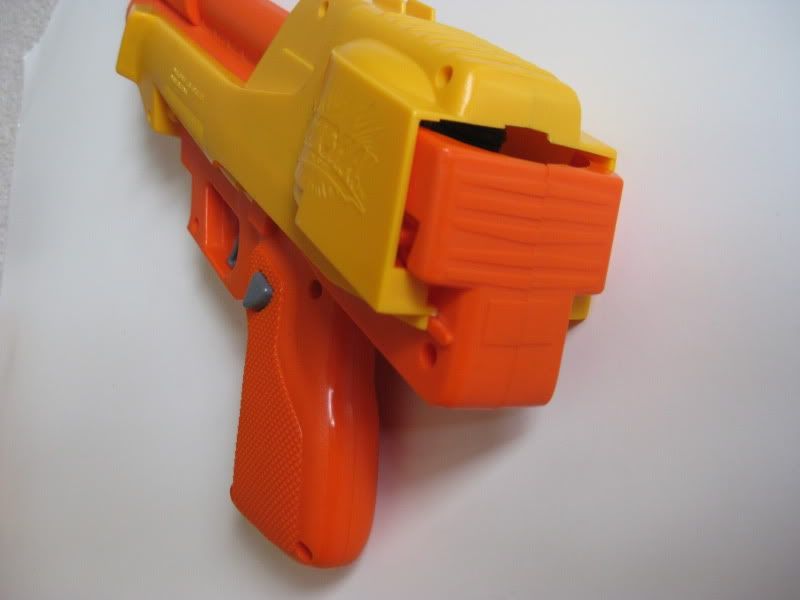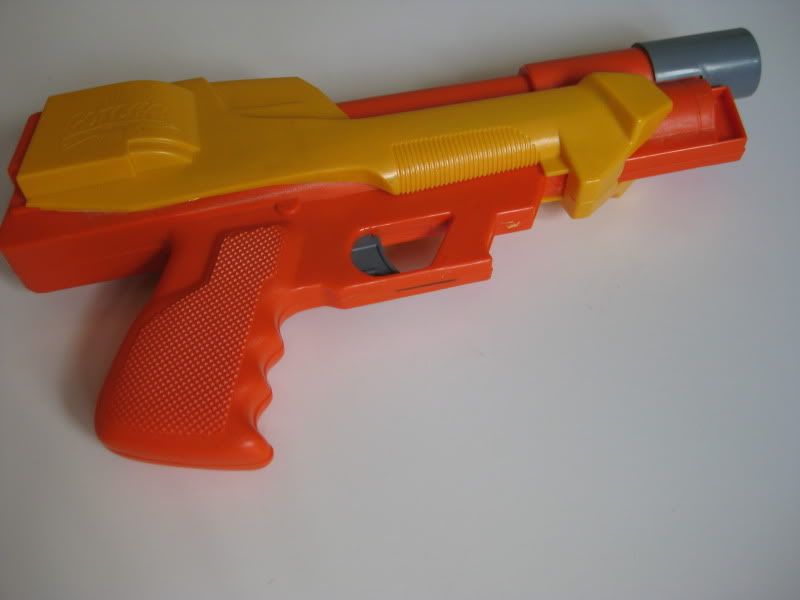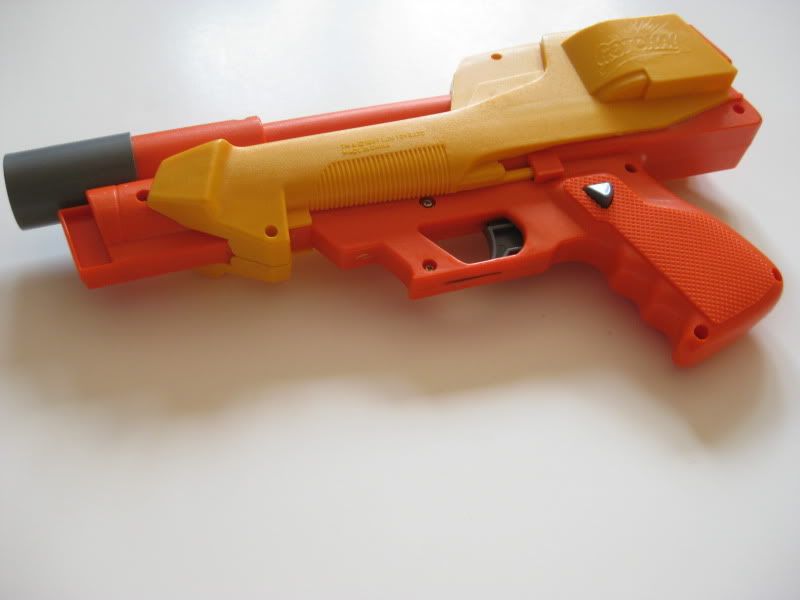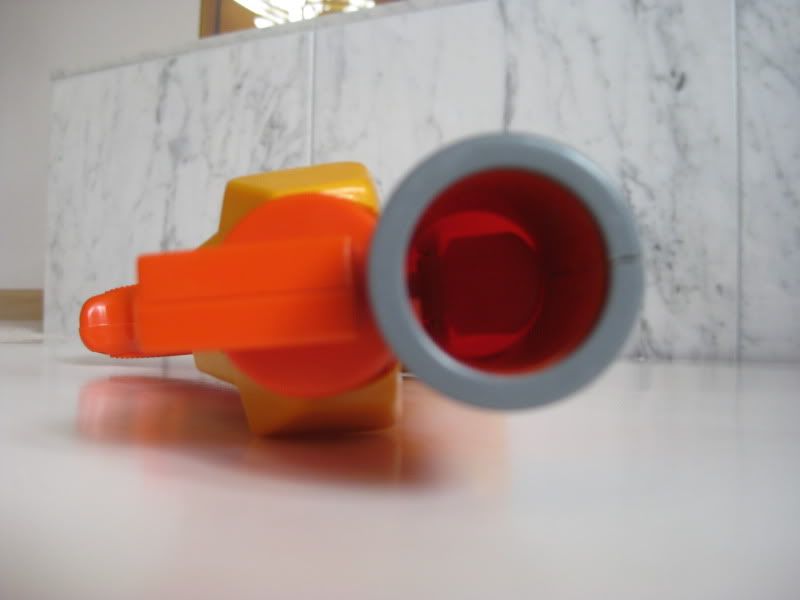 From the start I knew something was wrong with this blaster. It wouldn't catch and was generally janky. Aware of my duty, being one of the few people in the NIC (if anyone else has one, speak up!) with access to one of these, I seized the opportunity to open one of these up.
The gray barrel tip slid of with just a few twists to either side to crack the glue.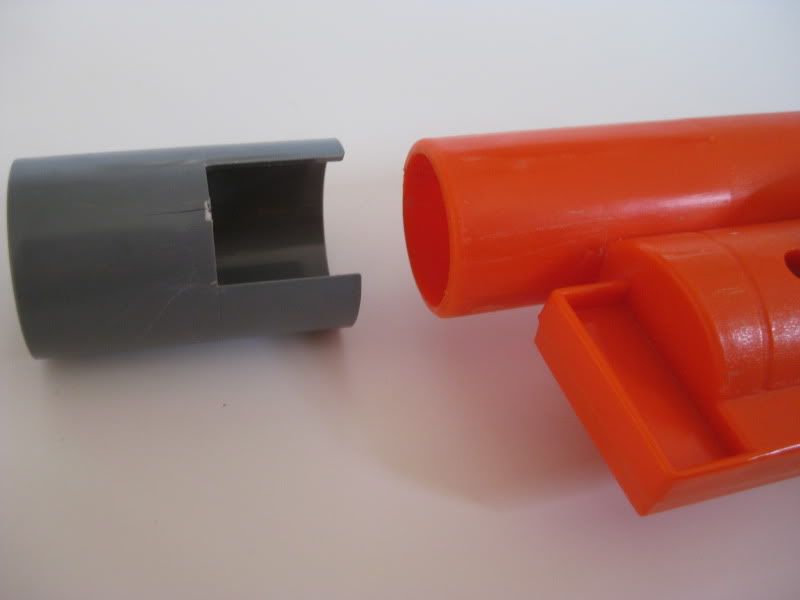 After removing the yellow slide and all of the external screws.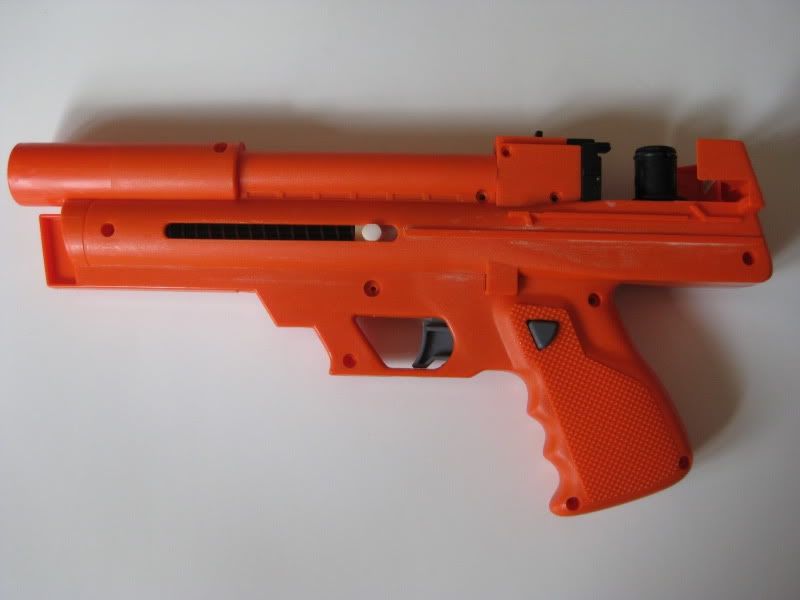 Overall internals.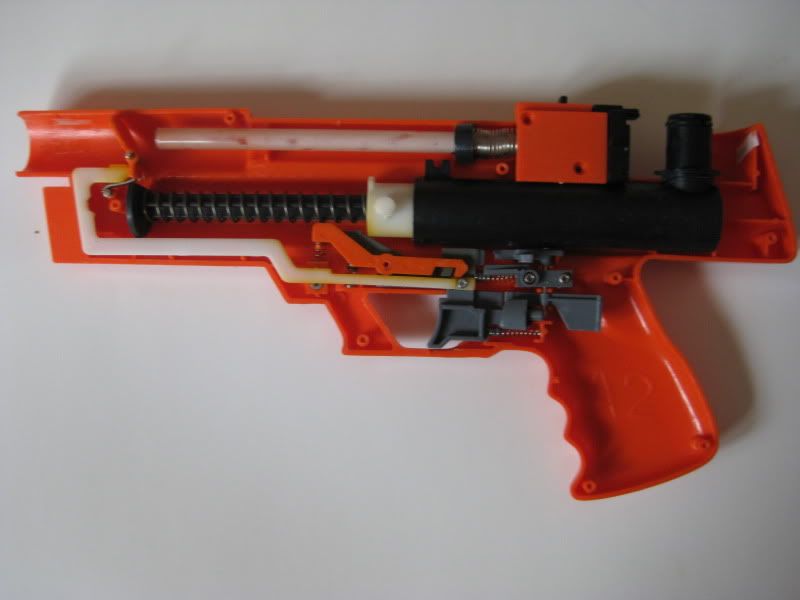 Close-ups.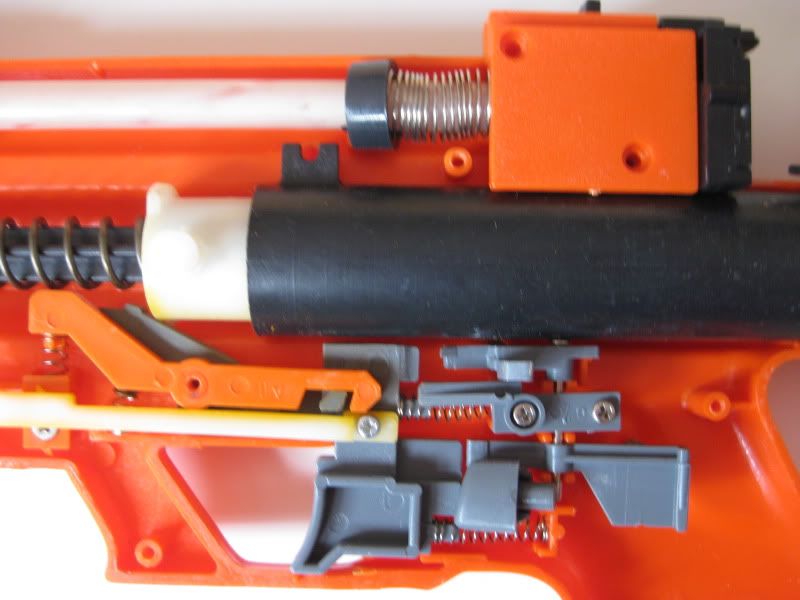 Plunger rod and plunger tube.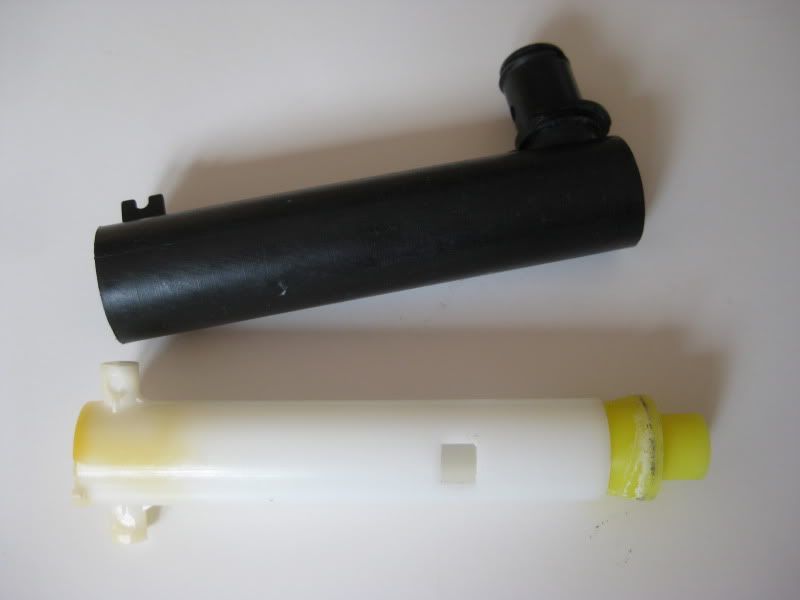 Plunger head (really poor seal might I note).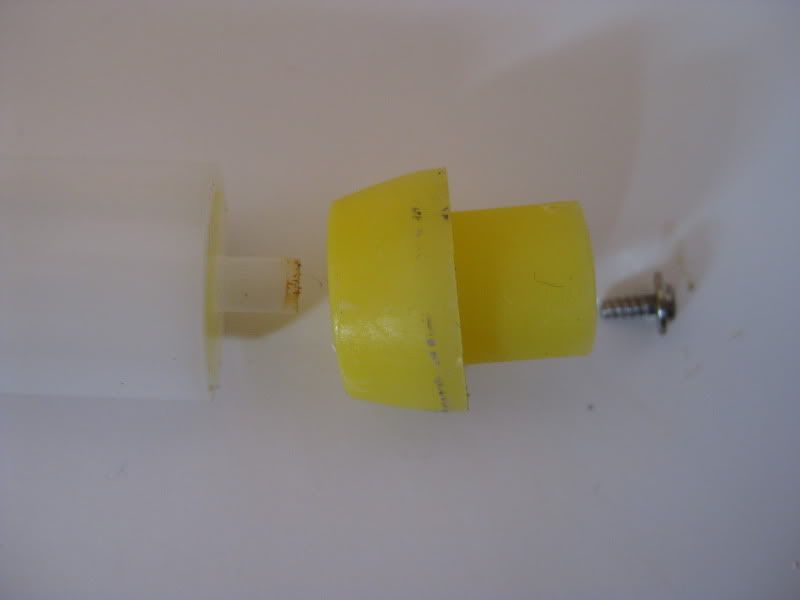 The plunger tube compared to a TTG plunger tube. The Enforcer's plunger tube has an ID of ~0.9", which is slightly larger than a TTG's. The Enforcer's plunger tube is ~4.75" Long.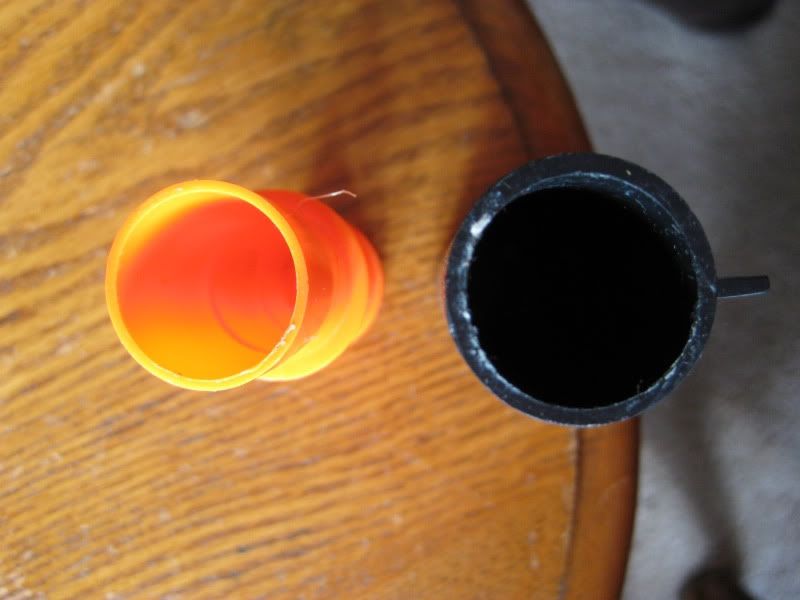 Finally, a size comparison with an Alpha Trooper.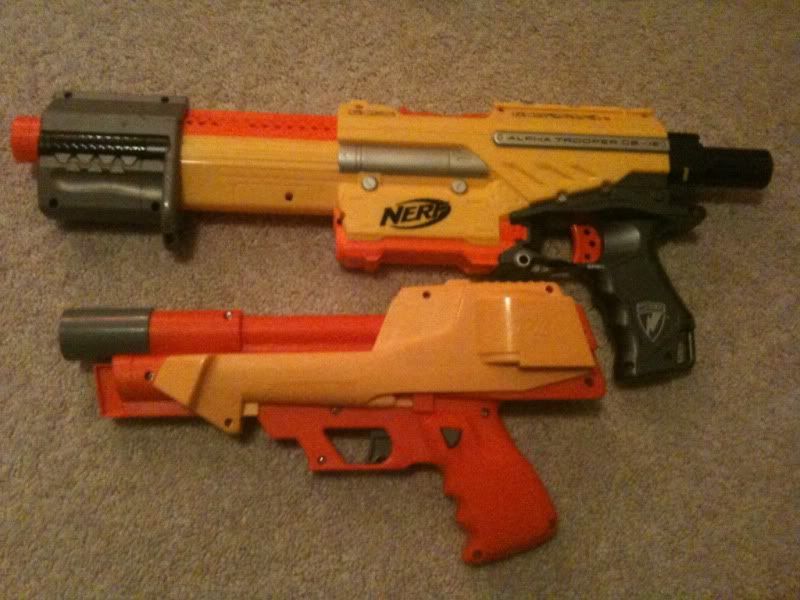 Final notes:
-This blaster is horribly designed. There are so many unnecessary locks and mechanisms that need to work like clockwork (which they don't) for it to function. I can't tell if the catch is damaged or if it is really meant to be as horrible as it is.
-I do cut the manufacturer of this blaster some slack. There wasn't much to go off of at this time in terms of similar toys. The company that made these was fledgling and had more success in video games (like one with the same title as this blaster series!).
-I have likened this blaster to a bastard child of a Lock n' Load and a Pistol Splat/Supasplat.
-I plan on modding it by removing many of the internal mechanisms, replacing internals as needed, and adding a breach in the rear part of the blaster that will open as the blaster is primed forward.
-The spring is very similar to that of a "strong pistol splat" variation but several inches longer.
Edited by venom213, 17 March 2012 - 11:41 PM.