'THE OFFENDER'
It's been a while since I posted any legit writeup, but you know me, I don't like to post pointless junk, I like to post badass new modifications!
So I found this little beast at a Goodwill for $2. It was missing the arrow part of the gun, which is the best part, so I was kind of bummed. But I've been wanting one of these for a long time for one reason that a lot of people seem to have overlooked on this gun. Its very large and cylindrical shaped where the plunger tube is. Do you know what that means? It means it can hold a MUCH larger plungertube than the stock one, all you have to do is make it fit.
So lets start with the gun...
Open it up, and its stupid simple inside. Much like the Nite Finder internals, though the plunger tube is a little bit smaller. The stock seal is better and the spring is stronger than a NF, so the stock ranges are better. And even with basic mods, it gets 70' ranges. But we're not going to accept 70' ranges, not in this write-up!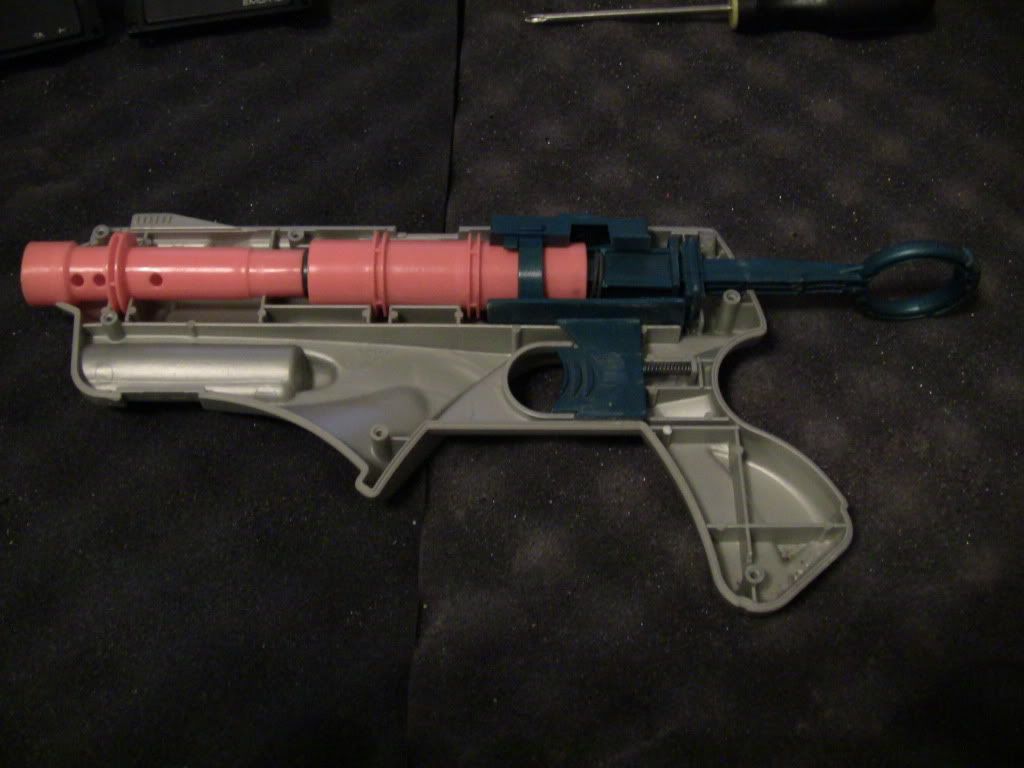 We're gona put a darn tootin' Crossbow plungertube in this sucker!!! You heard me right! I got a spare plunger tube from a crossbow when I rebuilt the internals, and its a perfect fit inside the gun, all I have to do is grind out all the interior walls. If you don't have a xbow plungertube, as a doubt the vast majority of you will, you can use 1.25" PETG tubing, or one of those sink drain couplers that are commonly used as replacement plungertubes for xbow's. Either way, just make sure its 1.25" in diameter and about 7 inches long.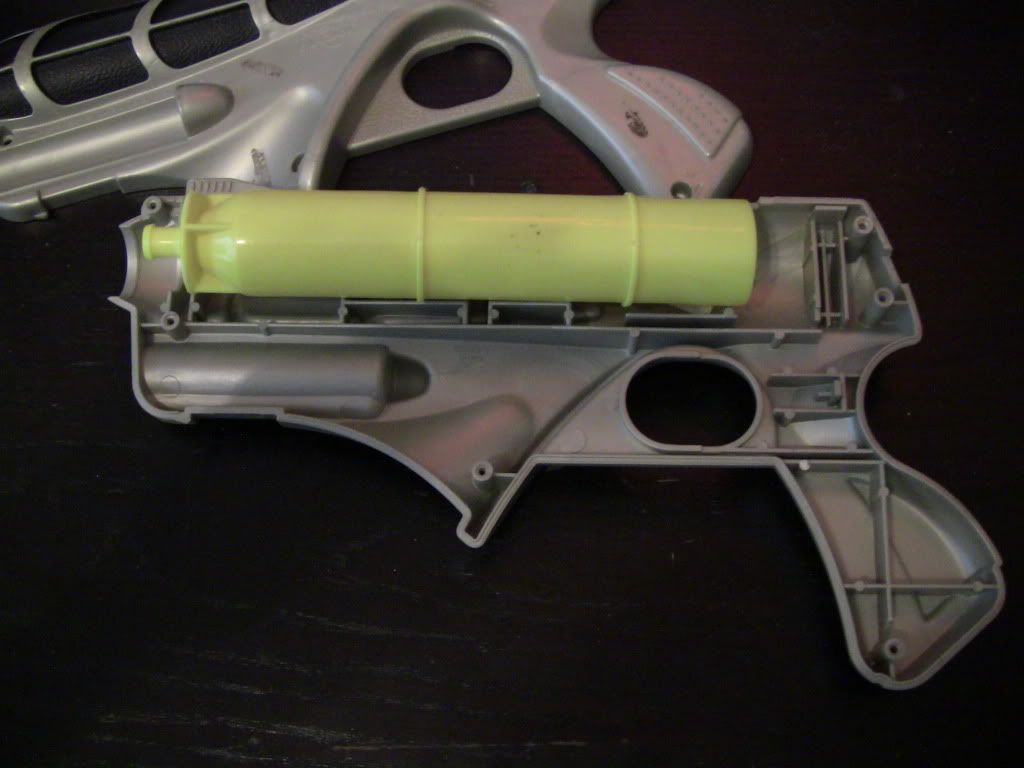 Now look at the difference in plunger tube sizes! I measured the interior volume and the crossbow is 2.5X the size of the Defender plungertube!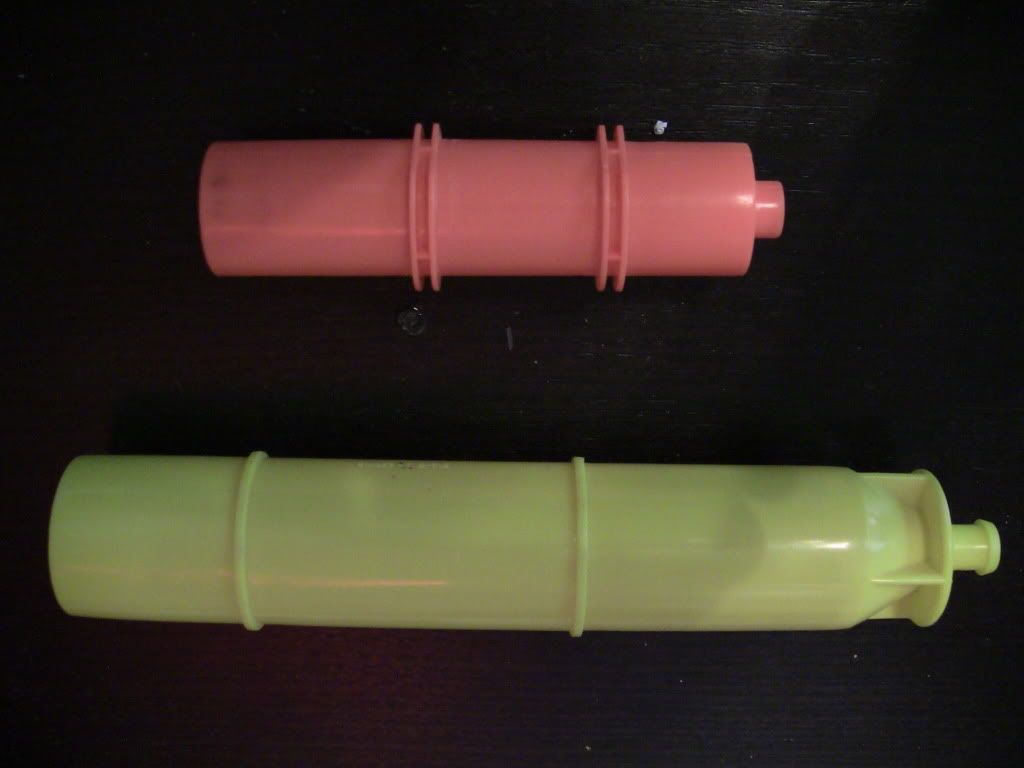 The first thing you need to do is grind down all the interior walls with your Dremel tool. (If you don't have a Dremel tool, you need to get one, or find a new hobby. Haha!) However, leave the very last one towards the end of the barrel. The plunger needs something to rest against.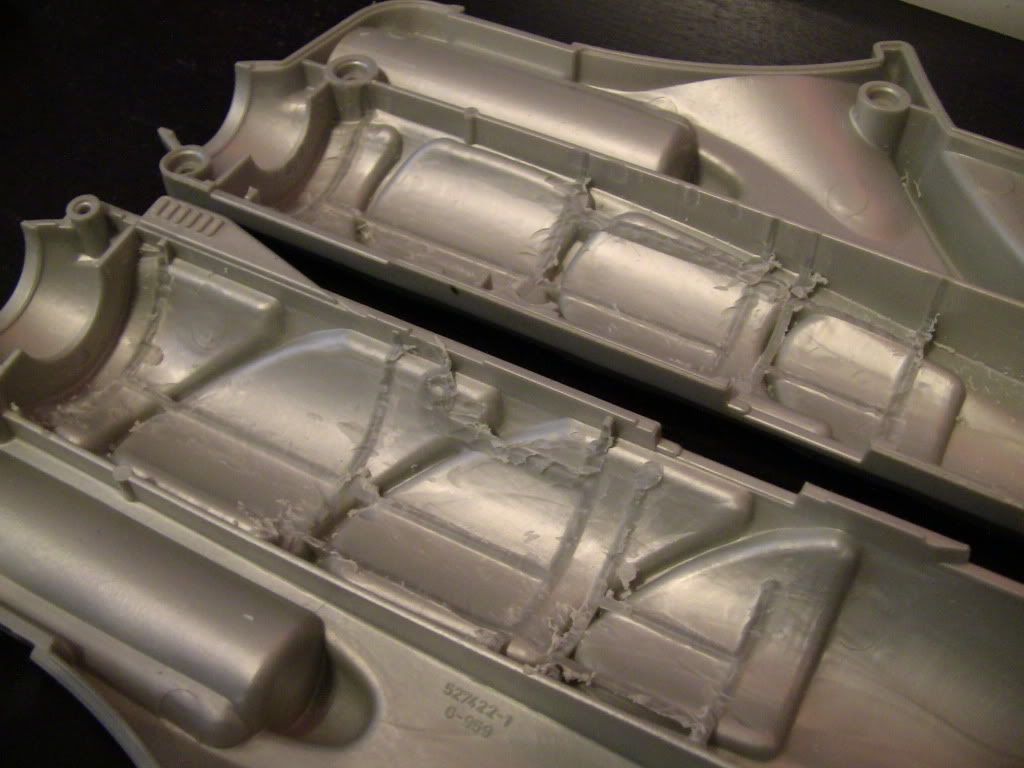 You're also going to need to grind down the ribs on the crossbow plunger. You're going to need to be a total boss with a Dremel tool for this, or you'll grind right through the tube. The plastic is thin, so be careful.
Now it should fit in your gun like so! You're going to want to keep the tube towards the front of your gun.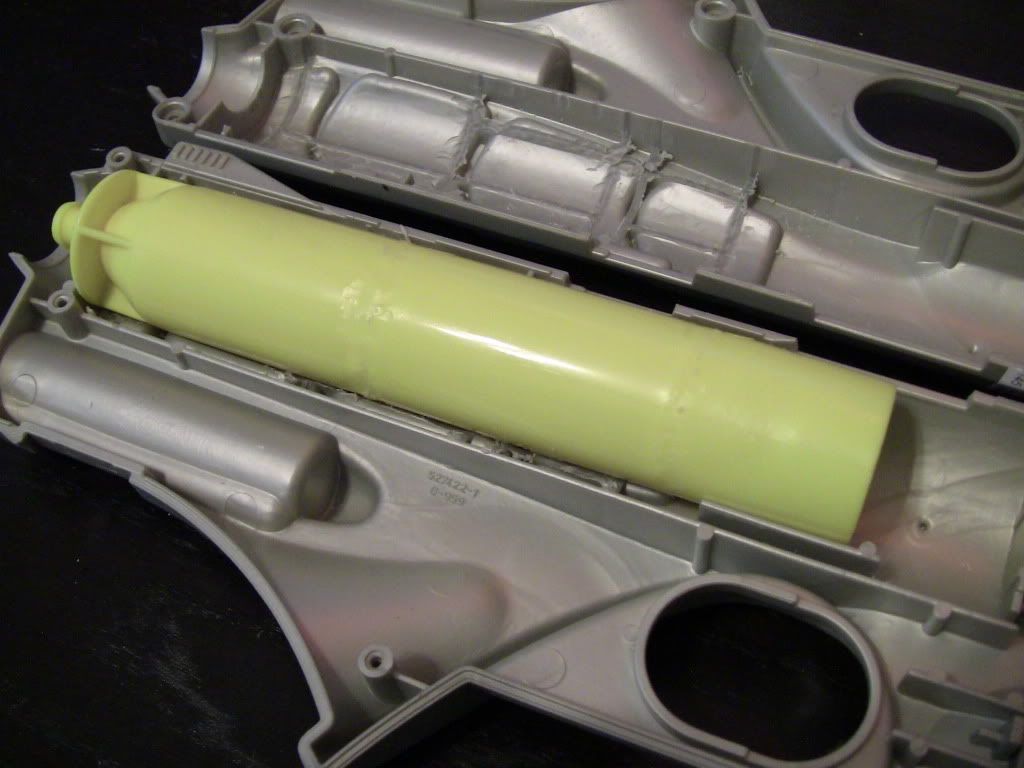 Now make your plunger rod. You should be able to figure this out for yourself because it will depend on what spring/s you use and what rod material you use. You can use the stock plunger rod, but I don't suspect you'll get results half as good as mine with the stock rod. Mine is made of 3/8" nylon. It has a 1.25" neoprene washer as a plunger head, which creates a 100% air seal. And I got TWO Ace #49 springs for power. Yeah... I got two of them... They reach full compression too. They completely bottom out by the time it catches for maximum power! It gives me a draw of nearly 6 inches which is almost the entire plunger tube!!!
Now glue your couple of choice on the end of the plunger tube. I put a piece of CPVC in the end of the coupler to create a bit of a gap between the coupler and the end of the plungertube. I use this gap to hook the the plungertube onto that last wall at the end of the gun that we didn't grind down. That way the plunger tube wont slide back when you prime the gun.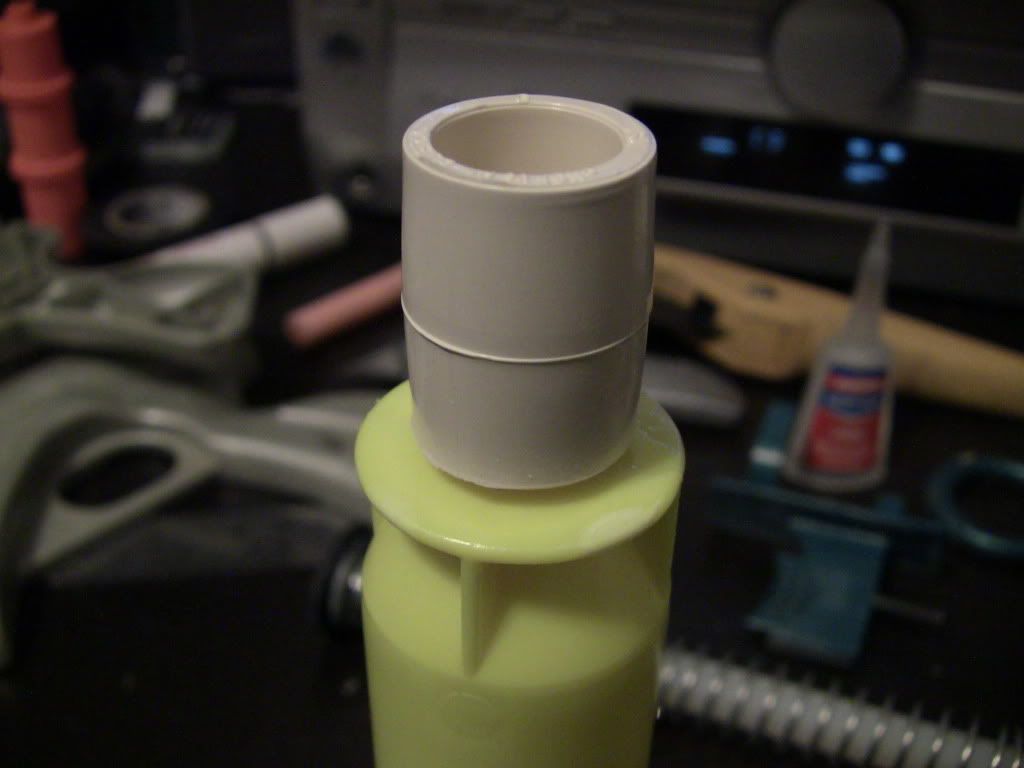 Now put it all back in and you're done! I would also replace the catch spring if I were you.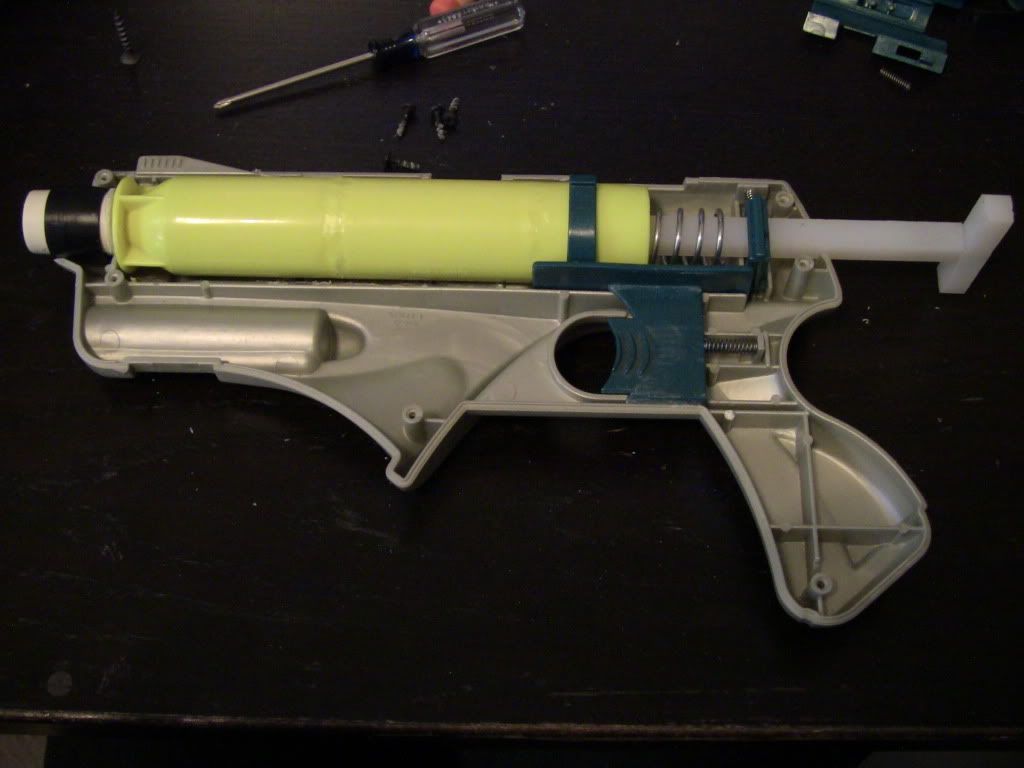 And it should like like this...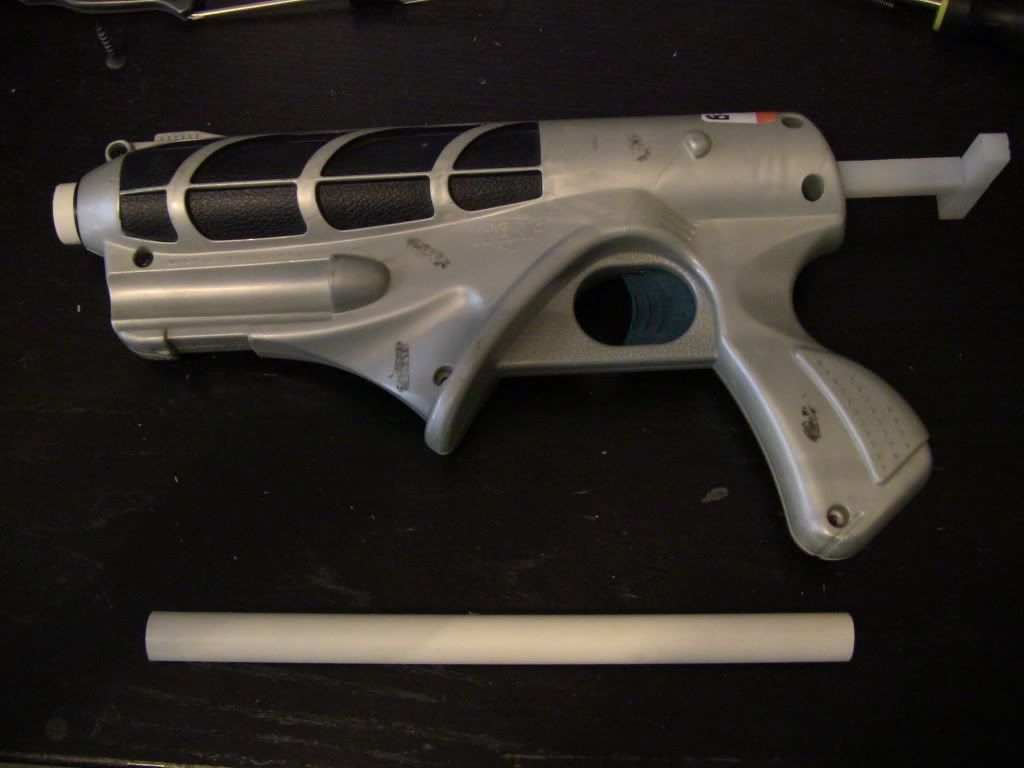 IF you're totally
lame
... You're going to want to make it look like this!!!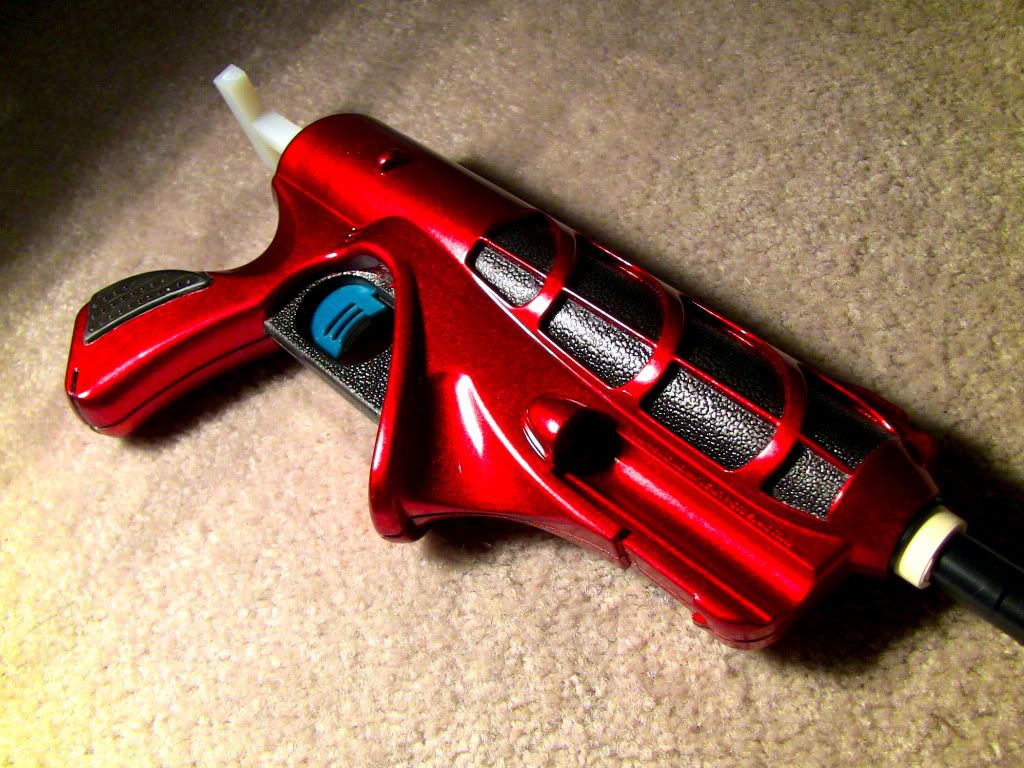 That's right, candy apple red, and super high gloss clear coat! This thing was a royal pain in my ass to tape off. Getting tape into the vent looking parts was not easy, it took me 2 hours. But it was SO worth it... It turned out completely ridiculous! I'm going to have to do a whole writeup just for the painting process alone!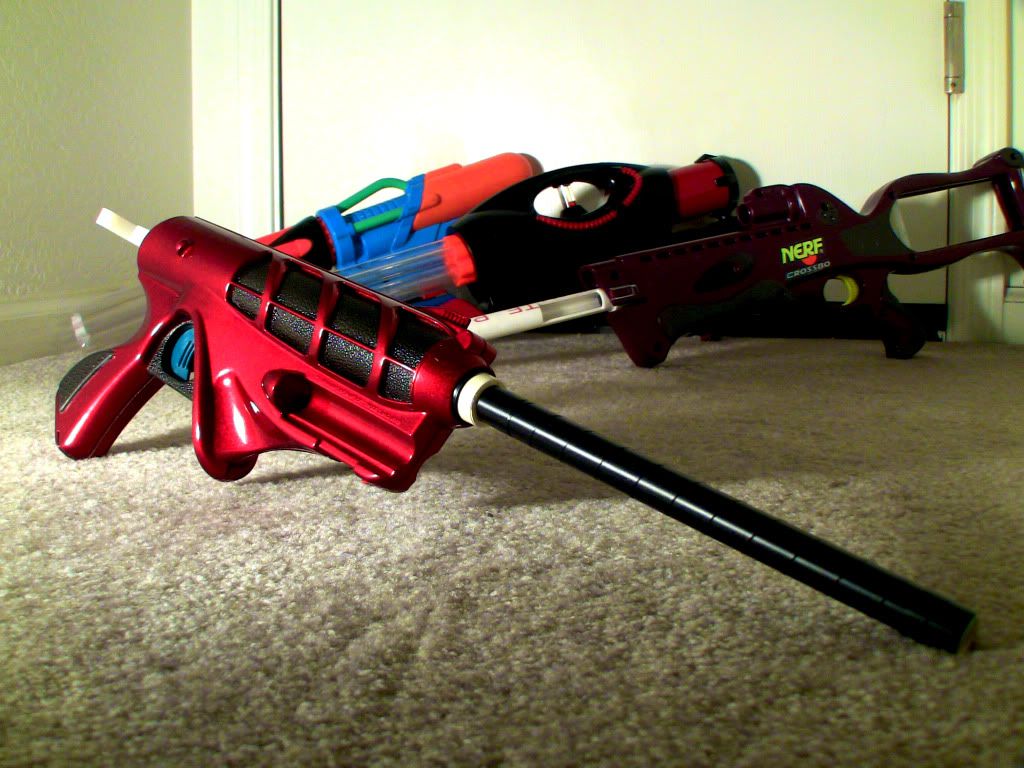 The barrel is about 9" of CPVC. It could use a whole foot or more, but that's just unwieldy.
Now last but not least, I know you're all wondering about ranges. I can tell you right now, it outranges my Crossbow, overhauled AT3K, and my SM1500 that you see behind it. I was completely floored the first time I fired it. I used weighted streamline darts firing level shot, and it would repeatedly fire over 150 feet with stupid accuracy! Crossbow ranges in the size of a pistol. Throw a hopper on this bad bow and you're basically unstoppable...
A few sidenotes, this thing is pretty touch to cock. I have no issues, but some of you younger kids might. It also has a bit of a recoil. It tends to want to jump out of your hand when you fire it, so that takes a bit of getting use to. But it sounds amazing. It has that glorious *thump* sound you get from a high powered spring gun. This is probably my new favorite gun. I call it "The Offender"
Question's, comment's, jealousy?