Okay, so I picked up a pair of these at a Goodwill this morning. They were in great shape, and I could tell they were powered off an air tank. But I have no idea what they are and I've never seen them before in my life. I got home and Googled everything that's printed on the gun with no luck at all. They're made by a company called Yes! Entertainment Corporation. I did a little research on them and found that they were only in business from 1992 to 1998, and they were pretty low key. They shut their doors in 98' and this gun was made in 97'. So I have a feeling that there are not very many of these guns out there. And I have two!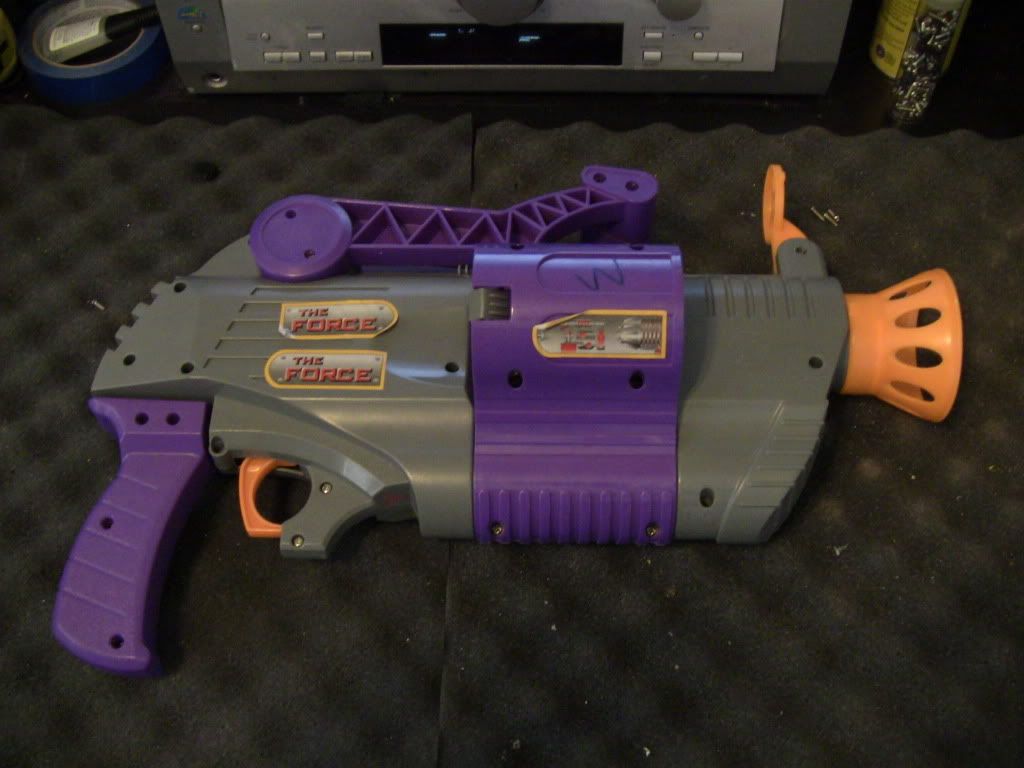 It appears to fire some sort of ball, maybe about the size of a ping-pong ball. It operates by loading a ball into the 2-round pivoting cylinder, then you crank the ratchet on top which drives a rod forward pushing the ball into the barrel. For the next shot, you just push the cylinder over and do it again. Pretty neat.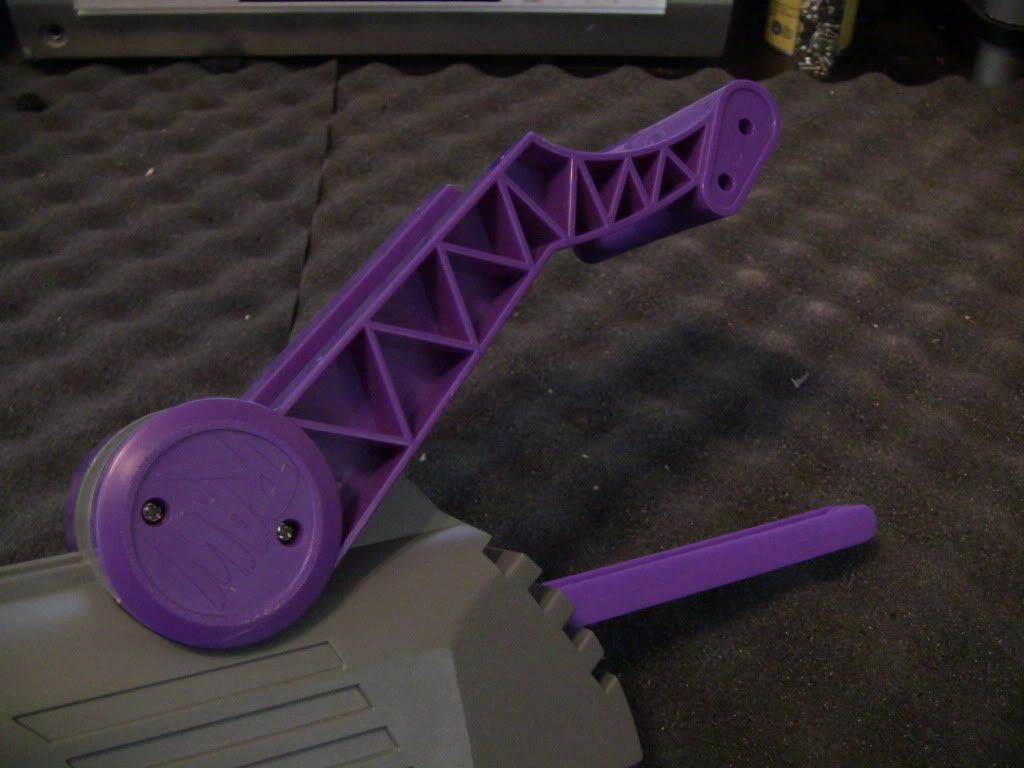 But the neatest part it how it pumps! The handle comes out the back with a pretty long draw, and you push it forward. The trigger is super beefy too!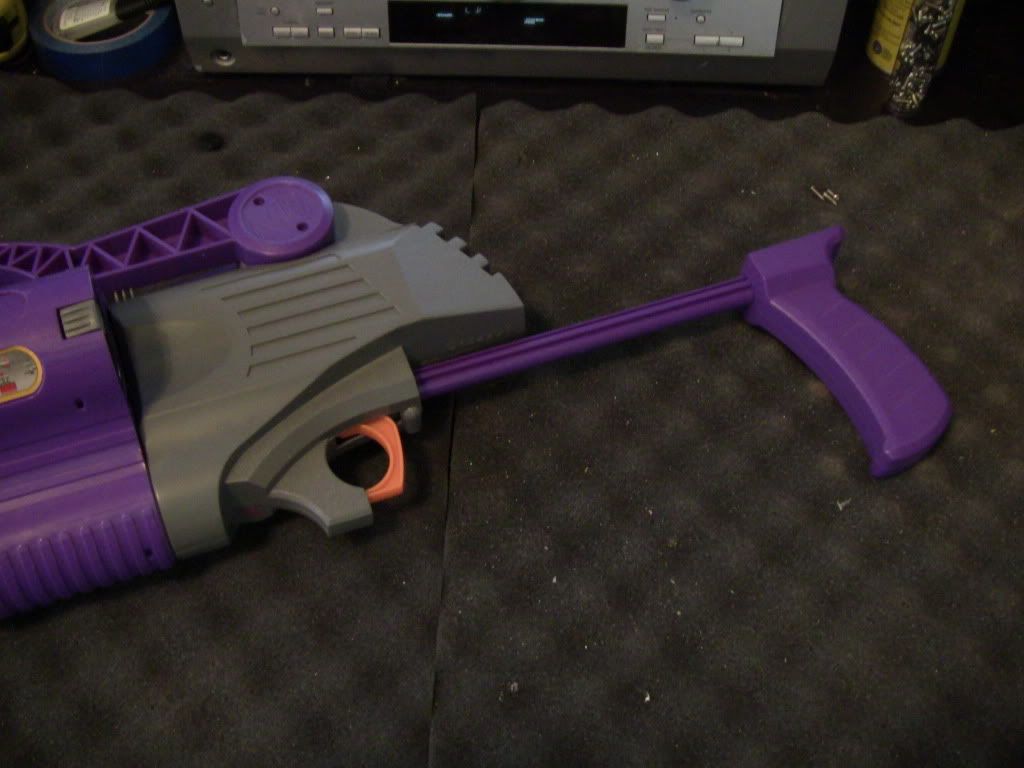 I opened it up to see whats inside, and its pretty simple. It looks like the air tank is about the size of a mega missile tank, probably bigger. But the hole where the air come out is nearly 1/2 an inch in diameter!!! Its the largest hole in any air tank I've seen! With a pump as long and skinny as this one with a hole that large, I imagine this gun could get scary ranges with an RSCB or a hopper. Combined with its unique pump location, it could fire off round pretty fast too!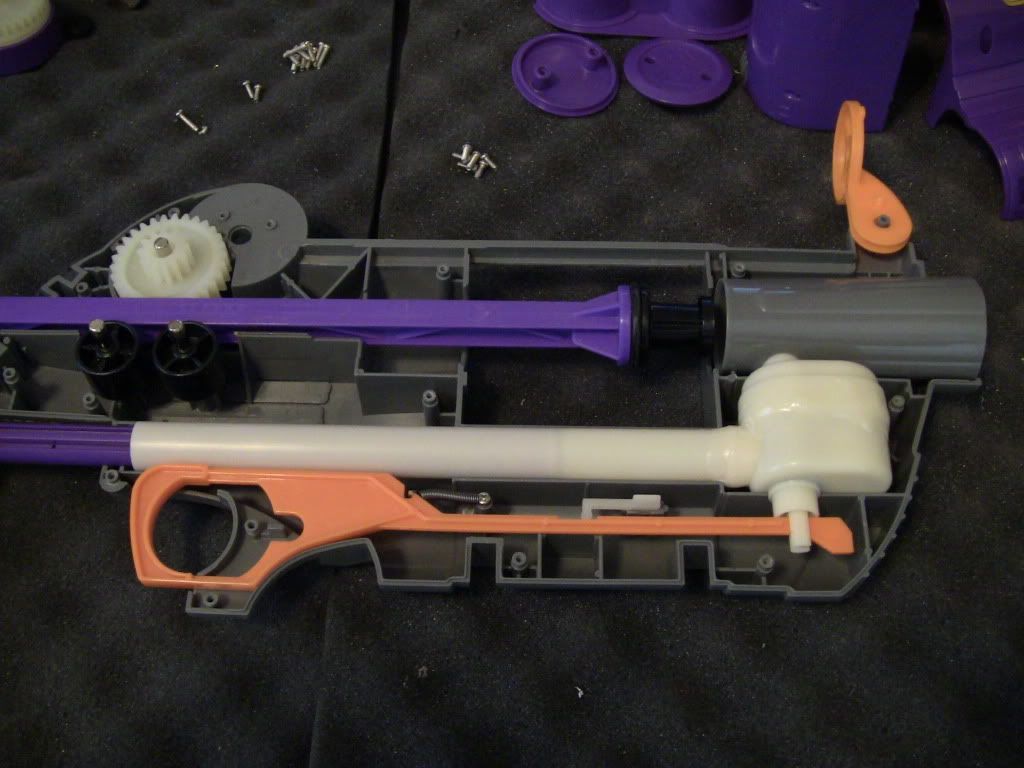 Now my question is, because to my knowledge, this gun is so rare, is it worth anything? I would hate to go ahead and modify one or both of these to find out that they're the last of their kind. Has anyone seen these before? Does anyone know if they're collectible? If not, they're going to make awesome primaries! And if any of you are interested in these before I go and mod them, just PM me, this isn't the sales thread.
Edited by Banshee, 04 March 2012 - 05:17 PM.