The NERF Sharp shot has to be one of the most disappointing stock blasters I've ever purchased. Stock, this gun was hitting abysmal 5 to 9 feet flat, and for it's size, that's just unacceptable. Time to make this into something worth saving from the dumpster.
Supplies
--Sharpshot
--3 inches of 17/32 Brass
--Replacment Spring (I used a Nite Finder, not optimal, but it's what I had on hand)
--Nite Finder O-Ring (Or the equivalent)
--Hot Glue
--Dremel With Fine Grit Sanding Drum
--Silicpn Grease
--Silicon Sealent (OPTIONAL)
--Piece of Plastic Tubing That Fits Securely Over Brass (OPTIONAL)
Start by unscrewing your blaster:
Remove these side panels:
Internals:
Get your replacement spring. Stock spring is on the right, Nitefinder is on left. Set it aside for now.
If you don't have a replacement spring, putting a few nickels behind the stock spring will give it a boost
If your replacement spring is pretty powerful, consider replacing the catch.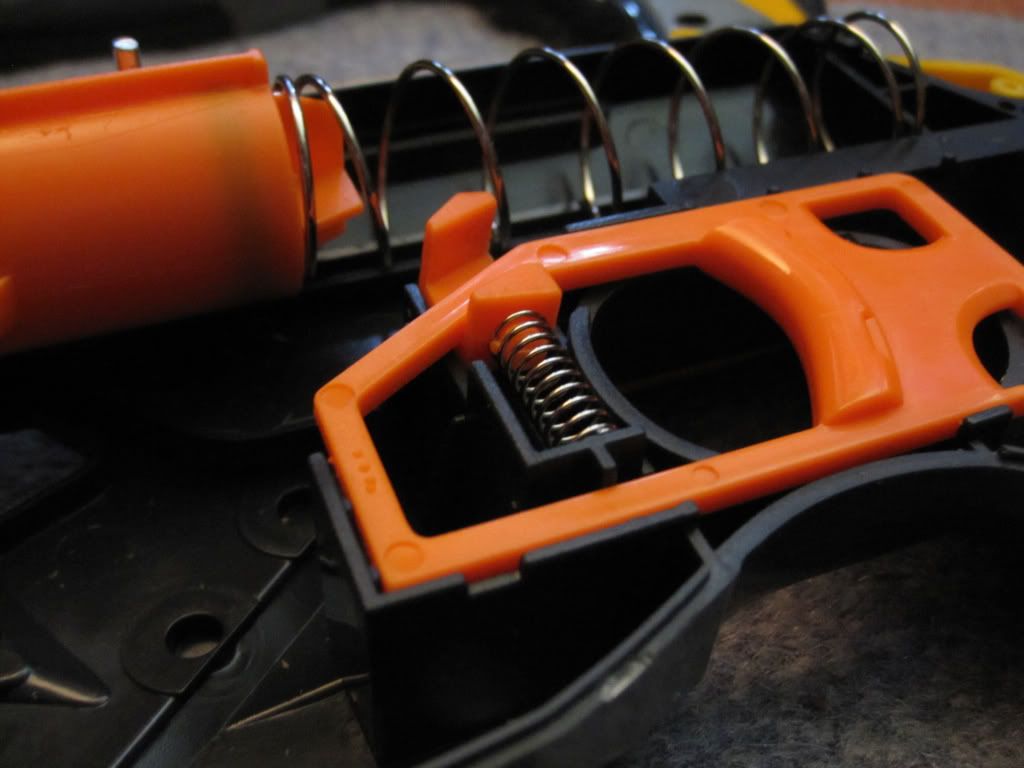 Pull the plunger assembly out. Slip your NF o-ring on with the stock ring.
Drill out the AR. I don't have a picture of it before, but I'm sure you can figure it out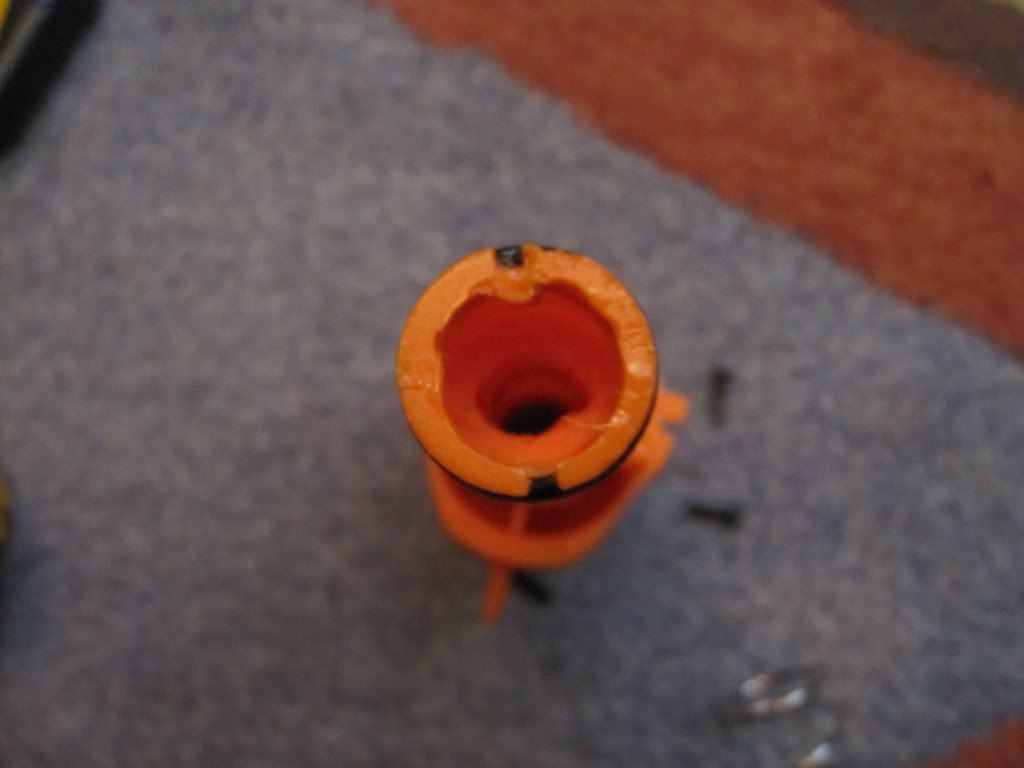 Time to do the barrel replacement. Cut your 3 inches of brass.
Smear a bit of hot glue on the brass, and nest it inside the stock barrel.
The stock orange tips opening is to narrow for the brass to fit through. Using your Dremel, sand the opening until the brass fits snugly inside.
Pad the plunger head. I suggest this writeup (hint hint nudge nudge):
http://nerfhaven.com...showtopic=22201
Now lube that sucker up, and youre ready to resemble.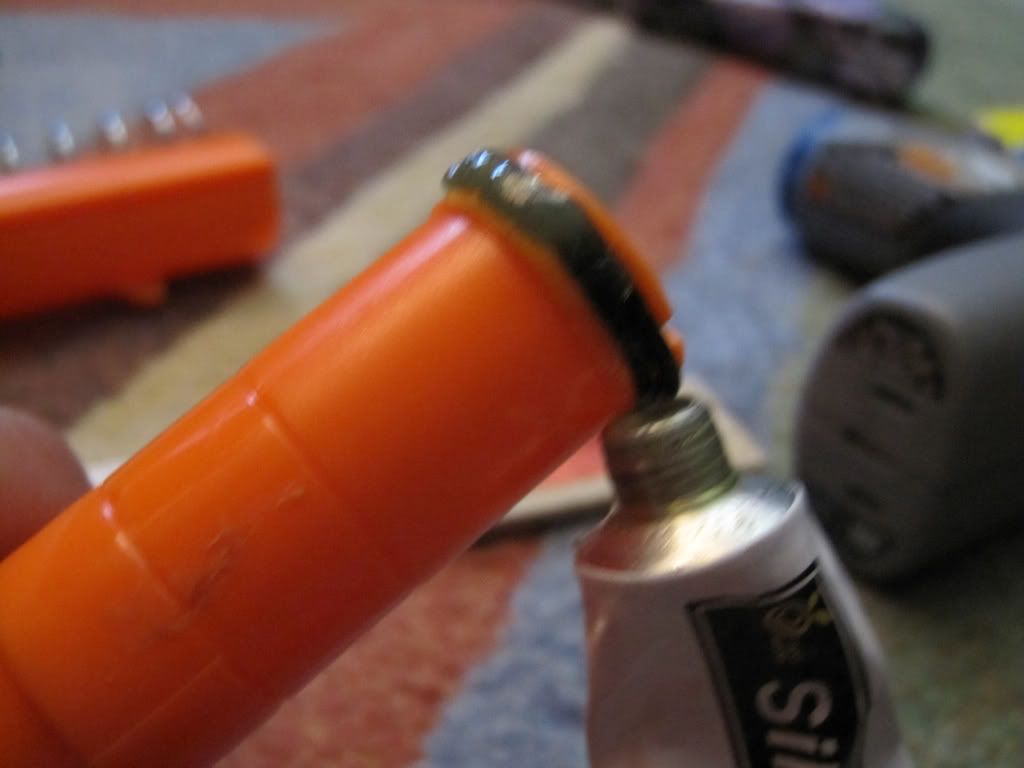 Internals before reassembly.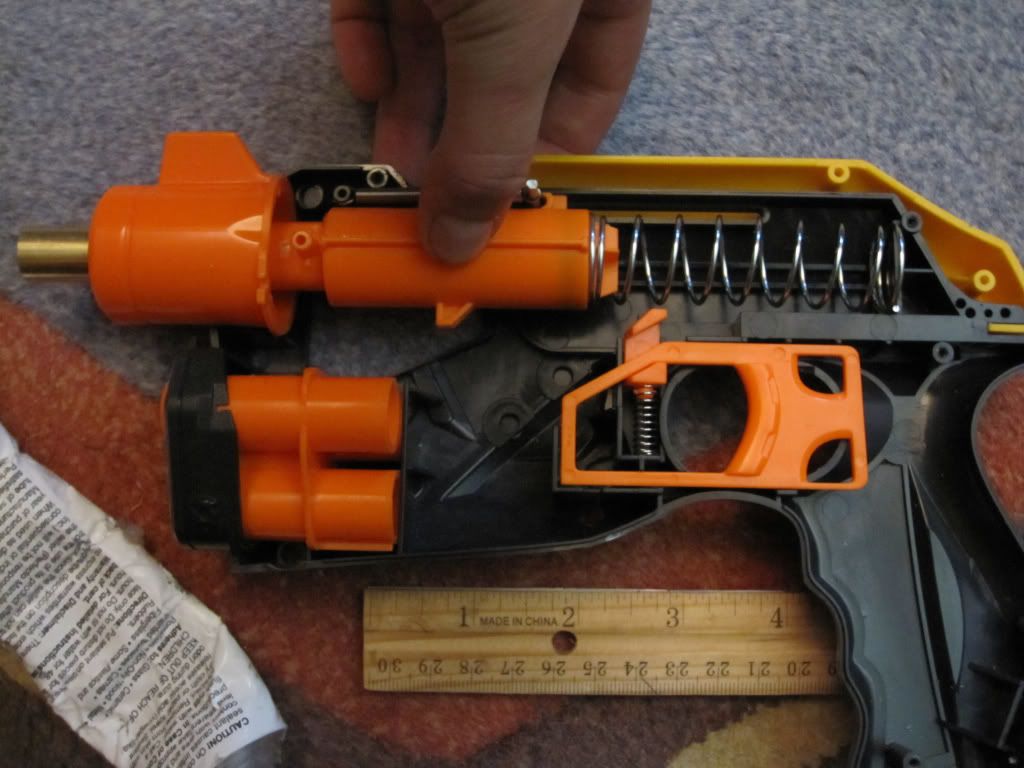 (Nearly) Finished Product.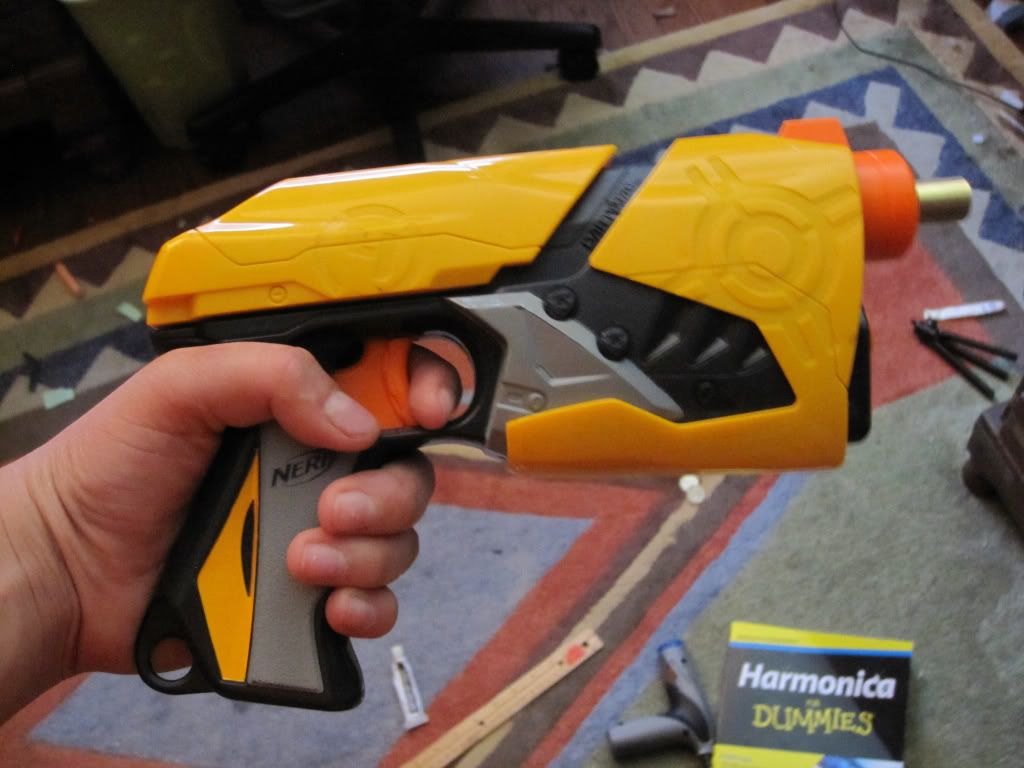 I didn't like the way the brass was exposed, so I found a small section of plastic tube,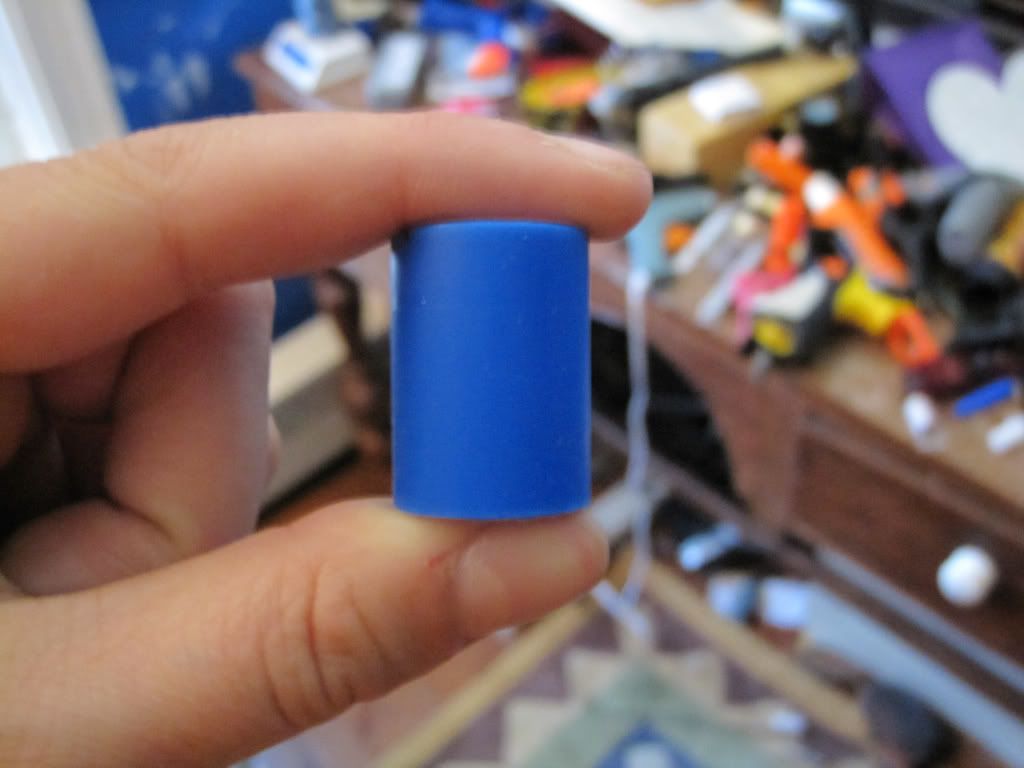 And glued it on over the brass.
All done!
Ranges: Suprising. 50 to 60 feet. A nice improvement over stock ranges.
UPDATE: did some testing, and found out that it vacuum loads darts. How about that?
Questions? Comments? Flames?
Edited by KaptainKrazy, 29 February 2012 - 09:15 PM.