First some background: i mainly war indoors with a small group of friends, so the maximum ranges needed are about 75 feet (for long range i use an angel breech longshot as 4Bs are banned). Most encounters are within the 30-40ft range so i use shotgun attachments on various guns as they almost guarantee a kill.
I have been experimenting two main different styles of shotgunning guns and am wondering if the community has done anything similar as i am getting mixed results and am not sure which method to choose.
Method 1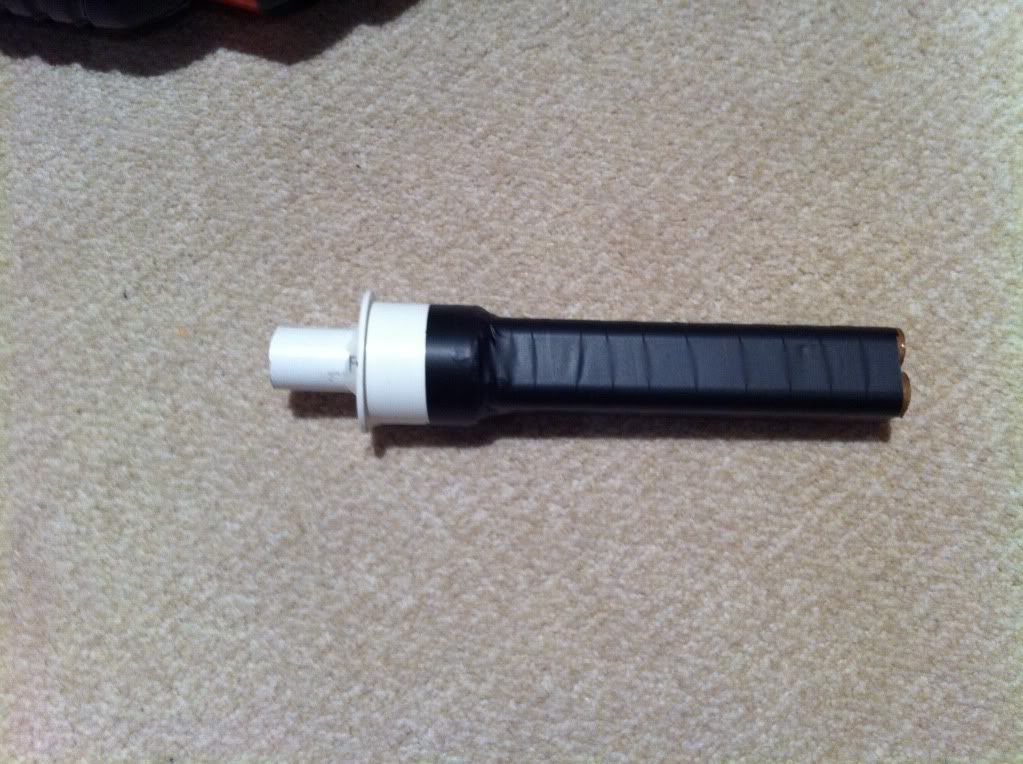 This is a quad-6" barrel shotgun that attached with a 1/2 PVC coupler. It can fire 8 streamlines or 16 nano darts. It is effective to about 30ft with a spread at 30ft of about 10ft. By this i mean 10ft side to side and up and down.
Method 2
This is a 16" single barrel that i can shotgun load 5 streamlines in or anything from 1-5. With 5 streamlines it hits about 40-45ft with a spread of about 3ft (same method as before).
I normally use the first method but it lets me down range wise and i get picked off by my opponent.
So i was wondering - has anyone come up with a compromise that allows a good spread while maintaining good ranges?
Also, the barrels have a pretty loose fit on streamlines i.e. you can easily drop them down the barrel - not the most efficient use of air i admit.