materials:
-a self determined length of 1/2 in. cpvc or acrylic
-a length of fishing line determined by multiplying the length of your barrel by 8 (i.e. a 1 foot barrel needs 8 ft of line)
-electrical tape
tools:
-dremel with cutting wheel
-pipe cutters (optional)
- some thing to cut the e-tape and fishing line with
Note: this does NOT work well for "blowguns"
step one: cut your desired length of cpvc or acrylic ( i will be using cpvc ) i cut roughly 8 1/2 i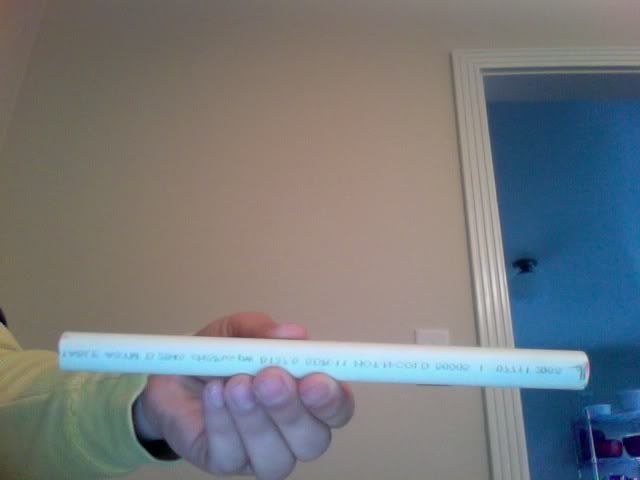 step 2: take your dremel and make 4 little slots on each end of the barrel. note:make sure that the slots on one end are lined up with the slots on the other end) like this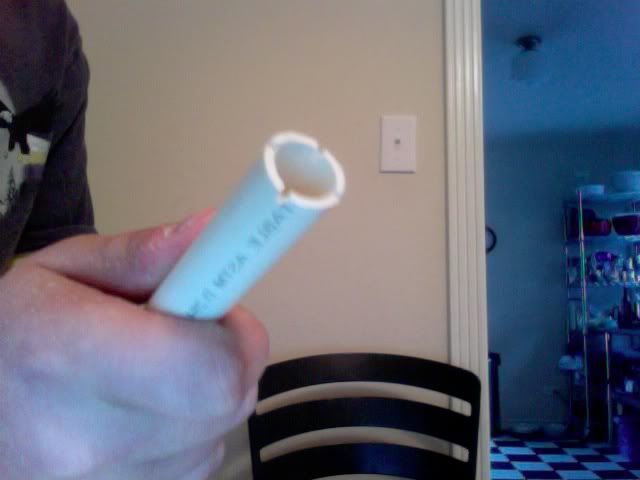 step 3 : thread your fishing line through the tube and pull about 2 inches over and through one of the slots, then wrap it in 2 wraps electrical tape like so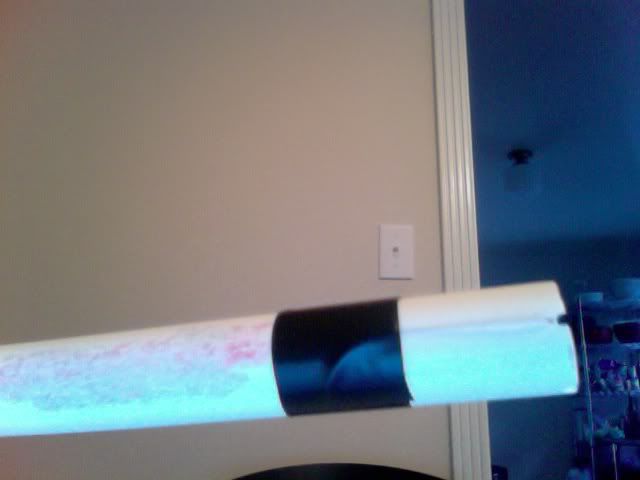 step 4: pull the line through the next notch over on the other side so the line on the inside makes a 1/4 turn (sorry i couldn't take a good picture of it)
step 5 pull the line straightup the outside of the barrel to the same notch on the other side and and pull the line through the barrel and repeat step 4, keep doing everything said in this step until all of the slots are filled and ther are 4 lines inside of the barrell then proceed to step 6
step 6; tape the end of the line to the outside of the barrel the end result should look like this (i recommend wraping the entire thing in e-tape to protect the fishing line