I understand this hobby is very loyal to its traditions (and often with good reasons) but in any case I'm posting this thread to share a
potential alternative
to stock darts and stefans
for those with who are not averse to a bit of change
. If you don't like what I show below or feel it has no place in Nerf, please provide nothing more than constructive criticism or move along. I have
no
intention of bringing down this hobby; I only want to share an idea which has potential for some enthusiasts like myself.
The alternative darts are shotshell wads. Normally they're used to encapsulate a stack of lead shot and allow it to be fired through the barrel of a shotgun. As darts, they're fired in reverse - that is, with the encapsulating "petals" as the trailing end.
From left: 20 gauge wad with tip filled in with hot glue, 20 gauge wad left alone, 28 gauge wad.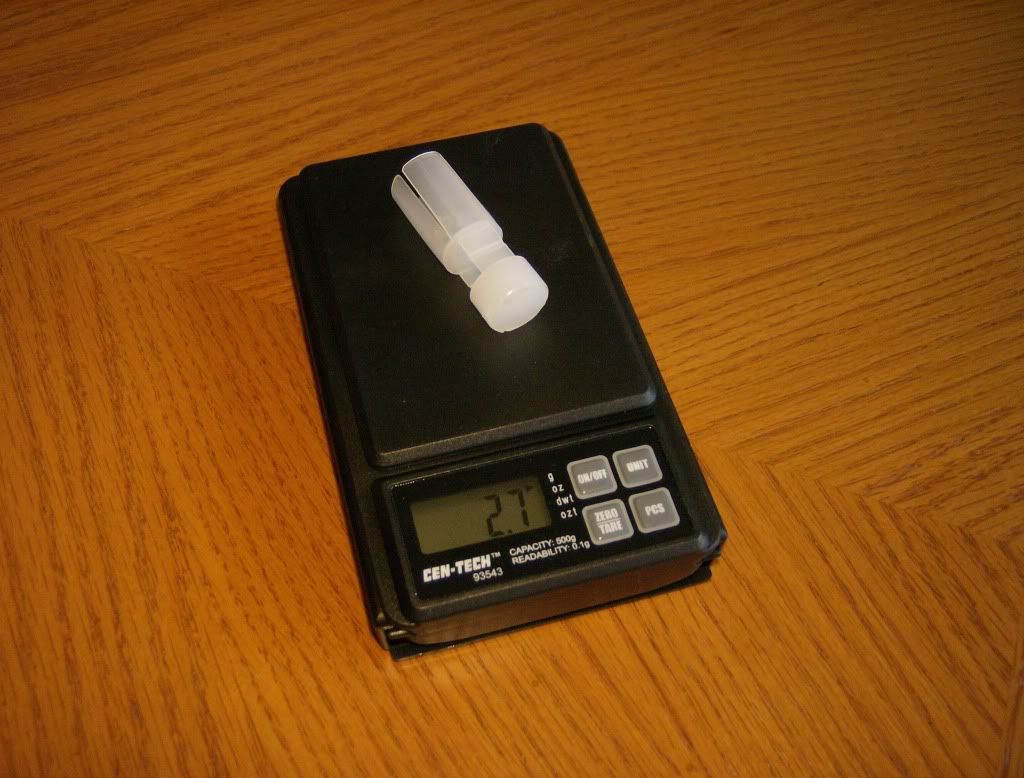 (hot glue filled)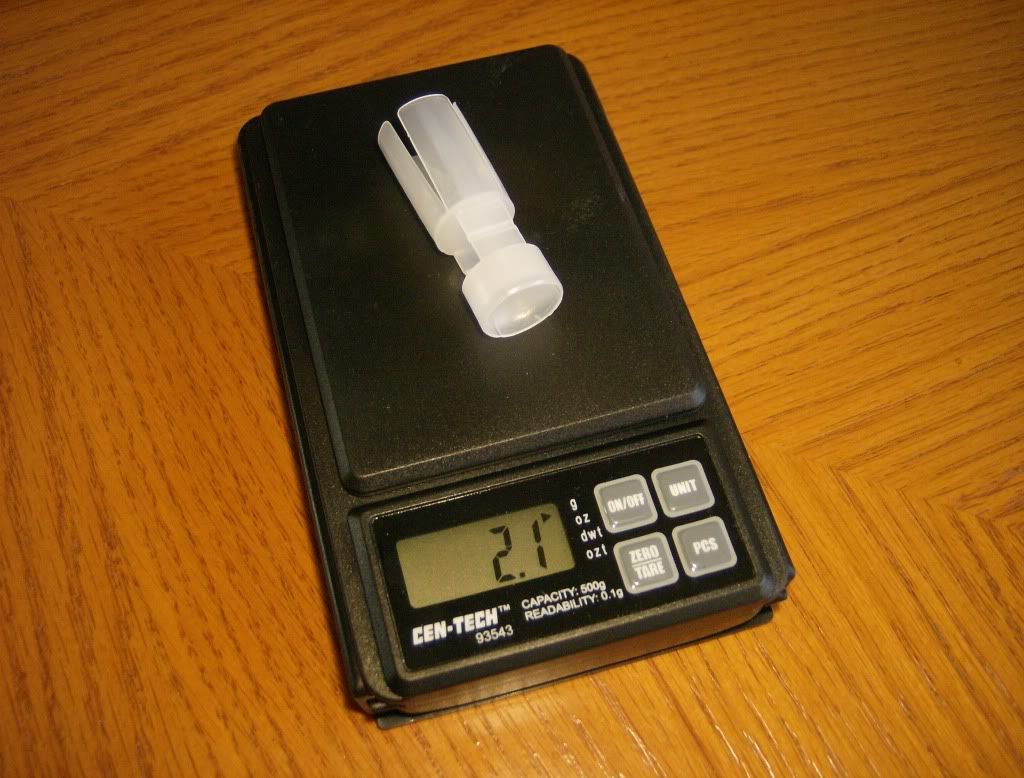 (20ga stock)
(28ga stock)
I've yet to find a good fit for the 28ga wads but the 20ga fit extremely well in 1/2" sch40 PVC. I tested some by loading them into a 5" length of pipe and blowing air through the pipe with my compressor. With that setup, the wads were consistently reached 40 feet flat with no weights or modifications of any sort. Doing the same with a 3 foot length of pipe yielded higher muzzle velocities which made the wads tumble due to their light weight. I took one and filled in its tip (which is concave almost like a hollowpoint) with hotglue. It then fired 80 feet consistently from the 3 foot pipe.
Every single shot had superb accuracy. These things are cheap (500 @ $10), durable, and require zero-to-minimal preparation (depending on how you use them).
Link to purchase.
More on this later...
Edited by PVC Arsenal 17, 06 November 2011 - 03:09 PM.