Final photos first.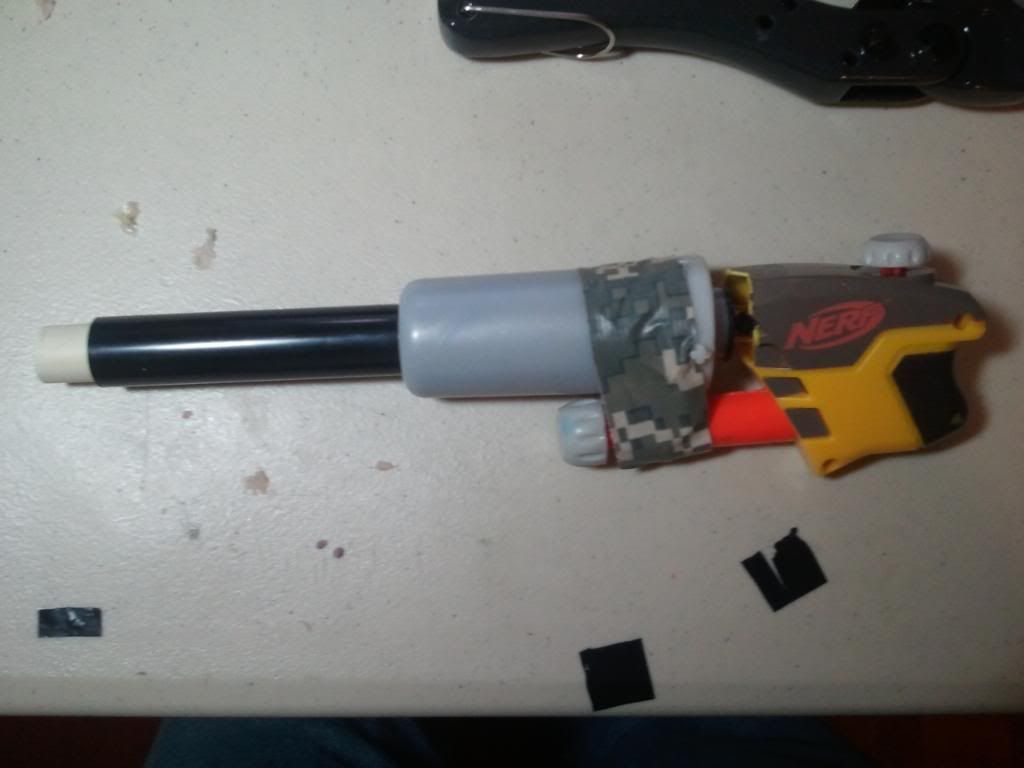 Materials
SSPB
Big salvo tank
scissors
1/4" ID tubing
Something to cut plastic with
Stock
http://i380.photobuc...erinternals.jpg
Courtesy of Gengar003
Cut it till it looks like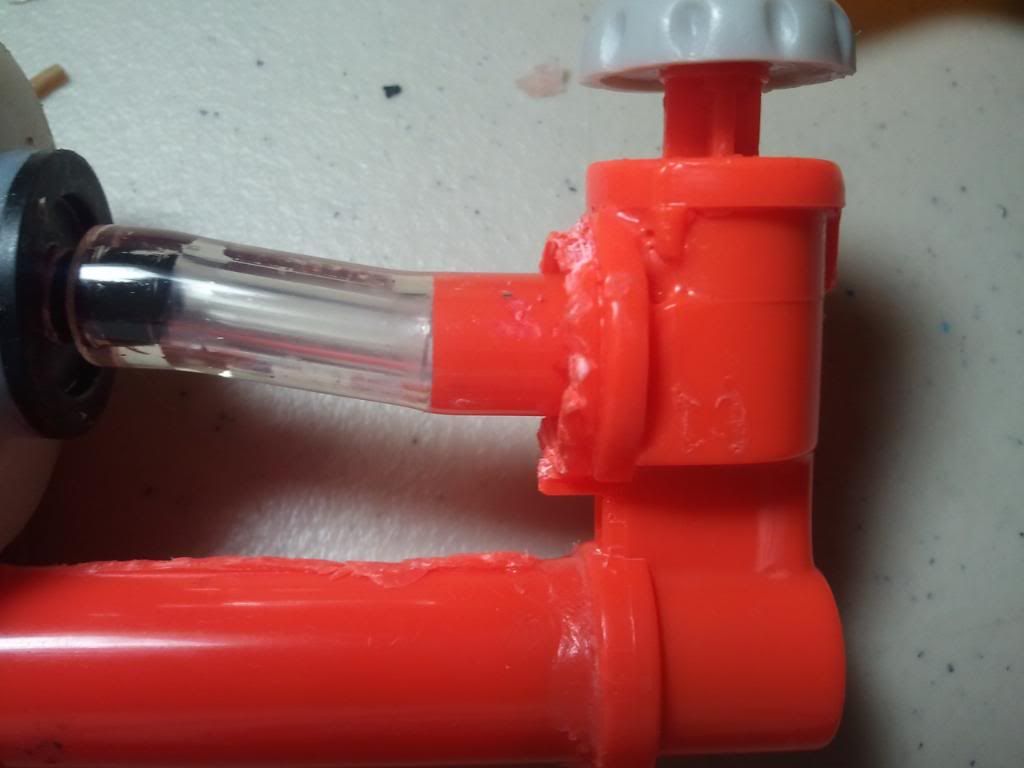 Slide 1/4" tubing on, place tank tubing inside
Use rubberbands or duct tape to secure the tank in.
Slide CPVC inside.
Overall Internals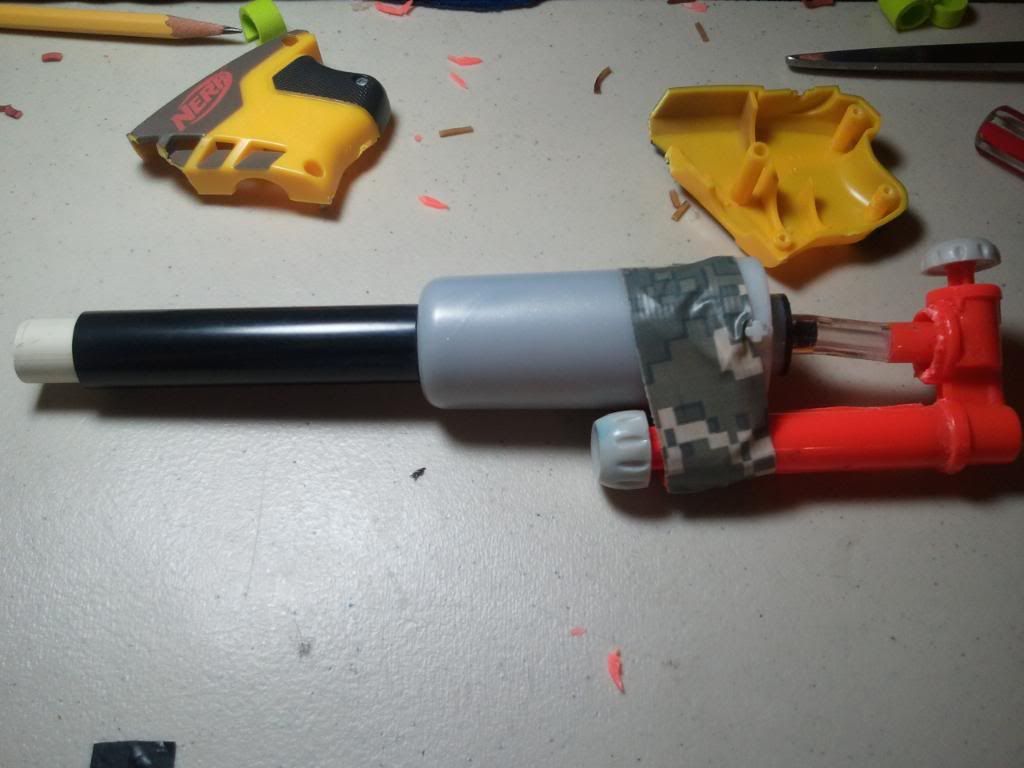 Cut shell to fit.
Ranges:
Really, really far.
120', conservatively.
The original thread. [I didn't want to necro.]
http://nerfhaven.com...ndpost&p=292606
Questions, Comments, Flames?
Edited by mysterio, 11 November 2011 - 03:01 AM.