Alright, time to start another writeup.
Finished product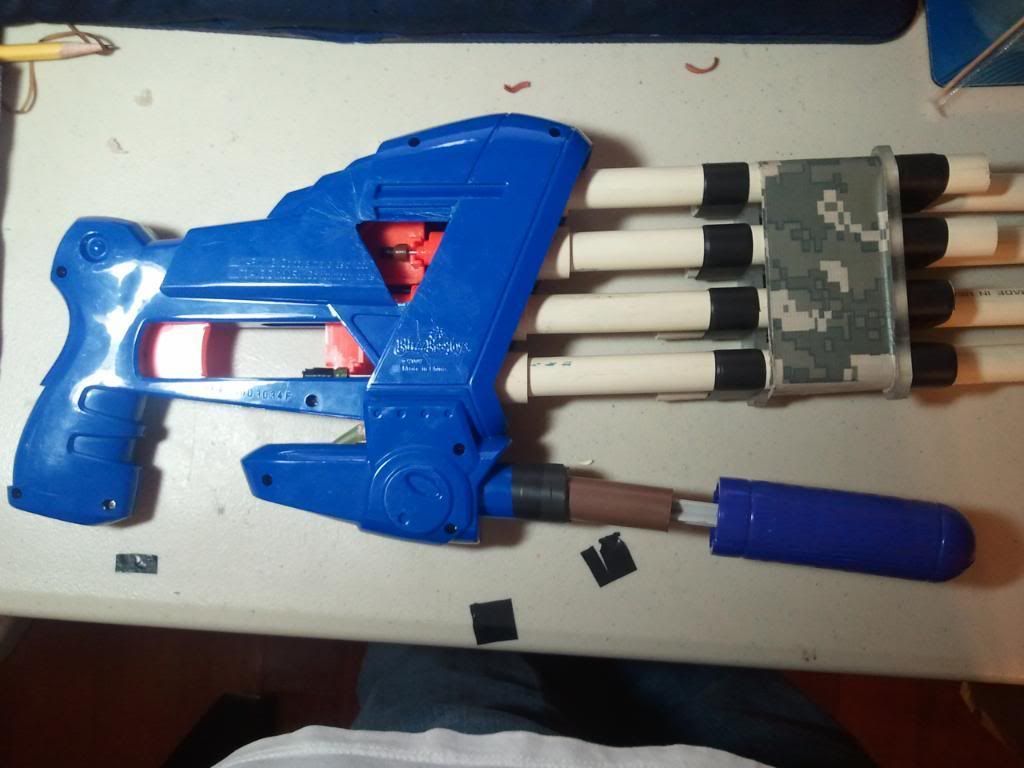 #spacers_by_venom213
I also need 2 more to finish the speedloader, so contact me if you want to donate money to the cause.
Materials:
Hacksaw
Goop
Super Glue
Halved Couplers
Cpvc
Barrel Spacers
E-tape
Replacement Pump
Time
Here is what it looks like stock. Also, don't judge, 'cause this is the same tetra strike as the one in the picture.
Stock internals
Modded internals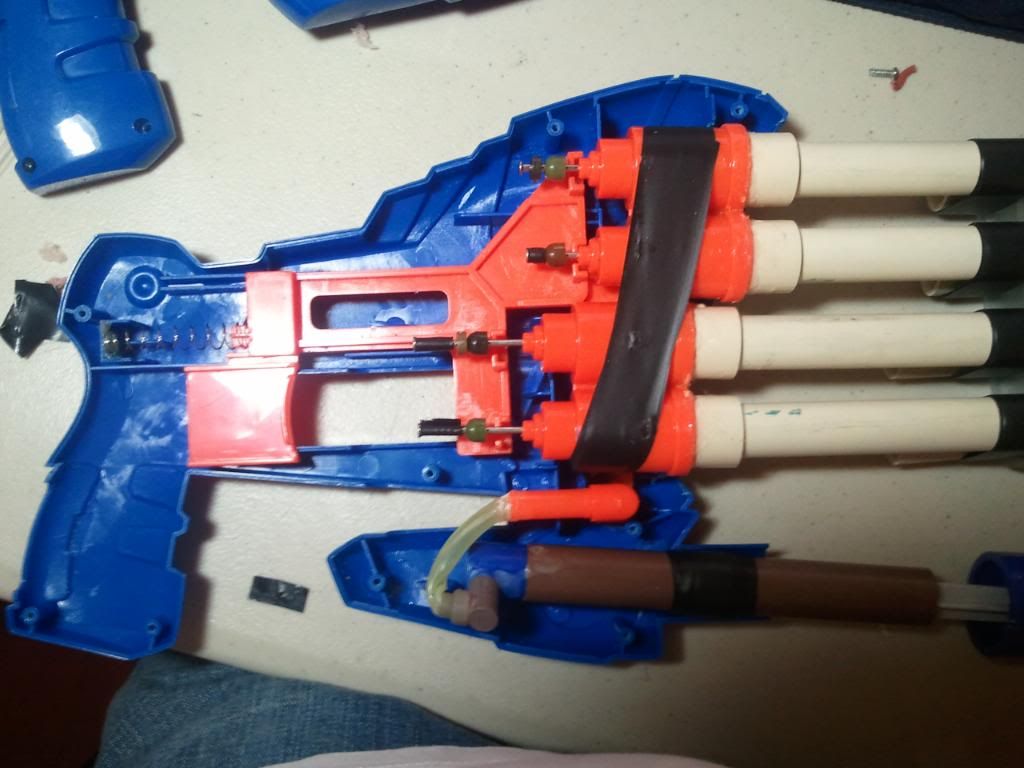 Saw off those orange barrels and take off these parts too.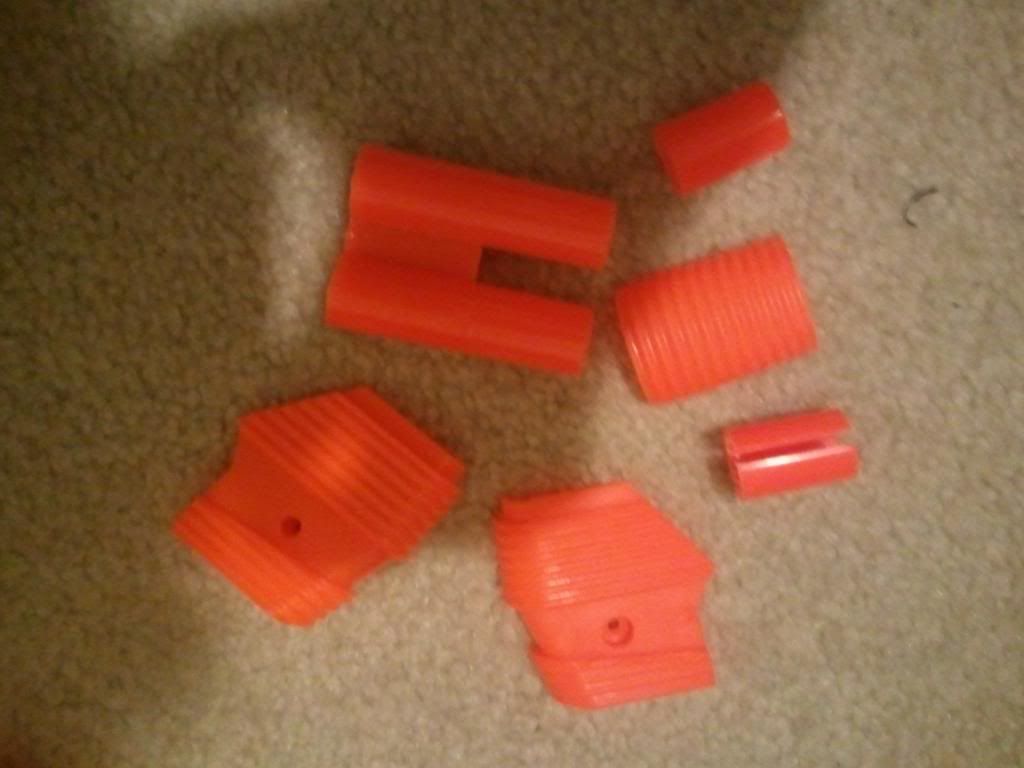 Now glue on those halved couplers.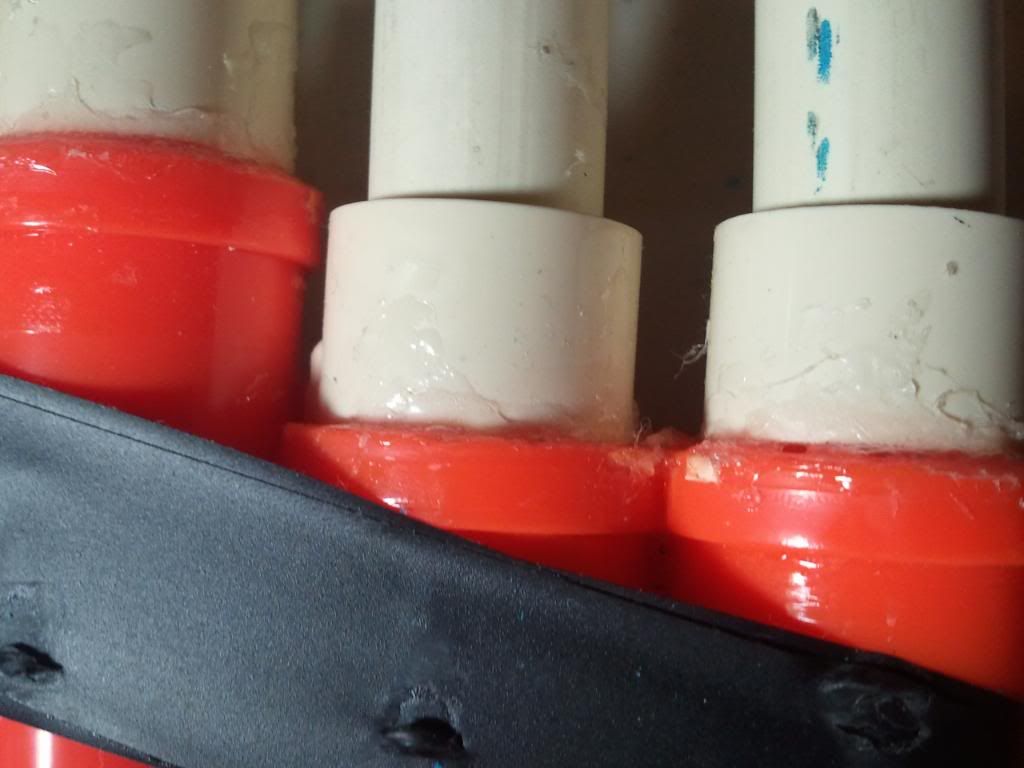 diddle the shell so it all fits in, that includes the entire front section.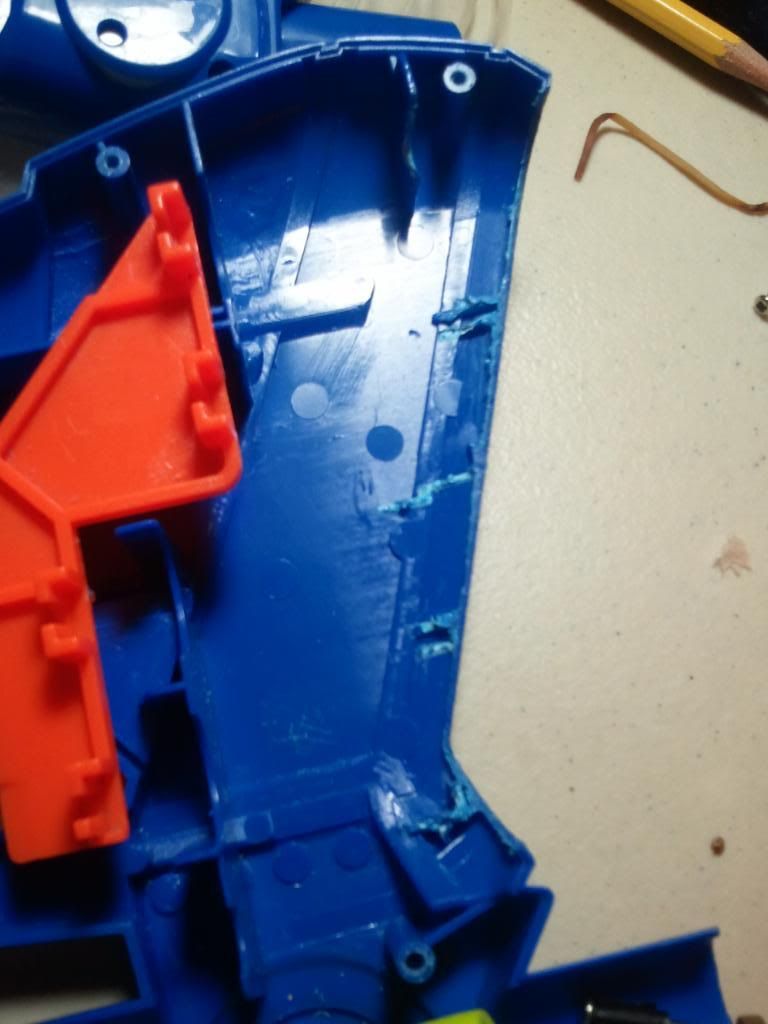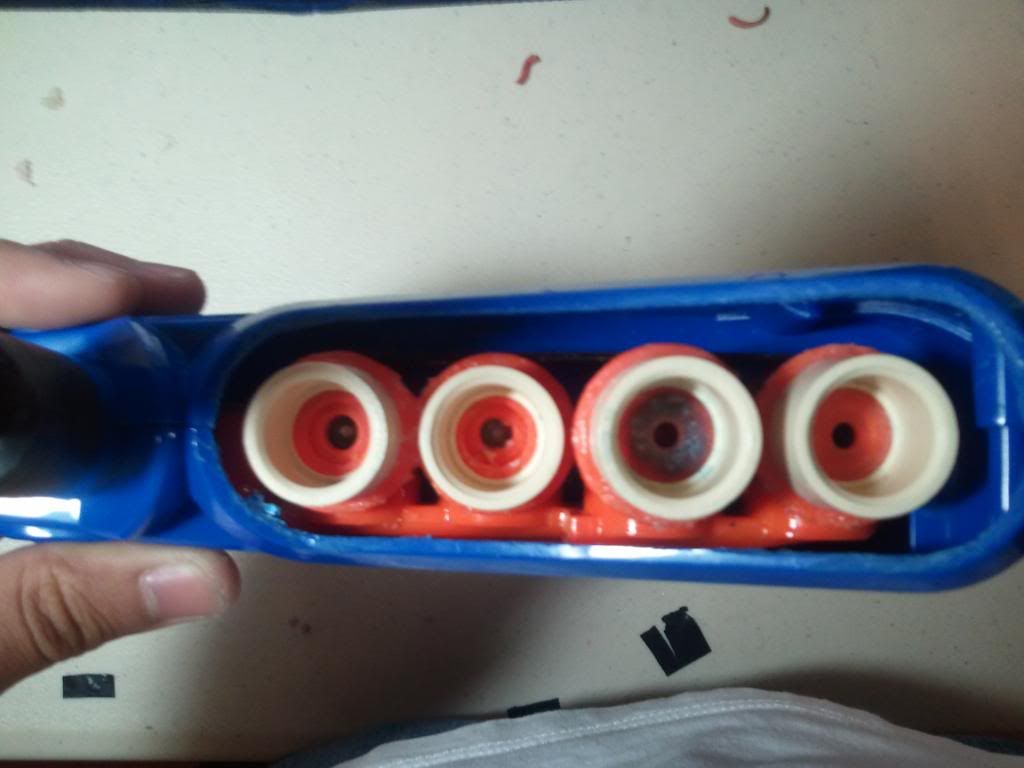 Replace the pump here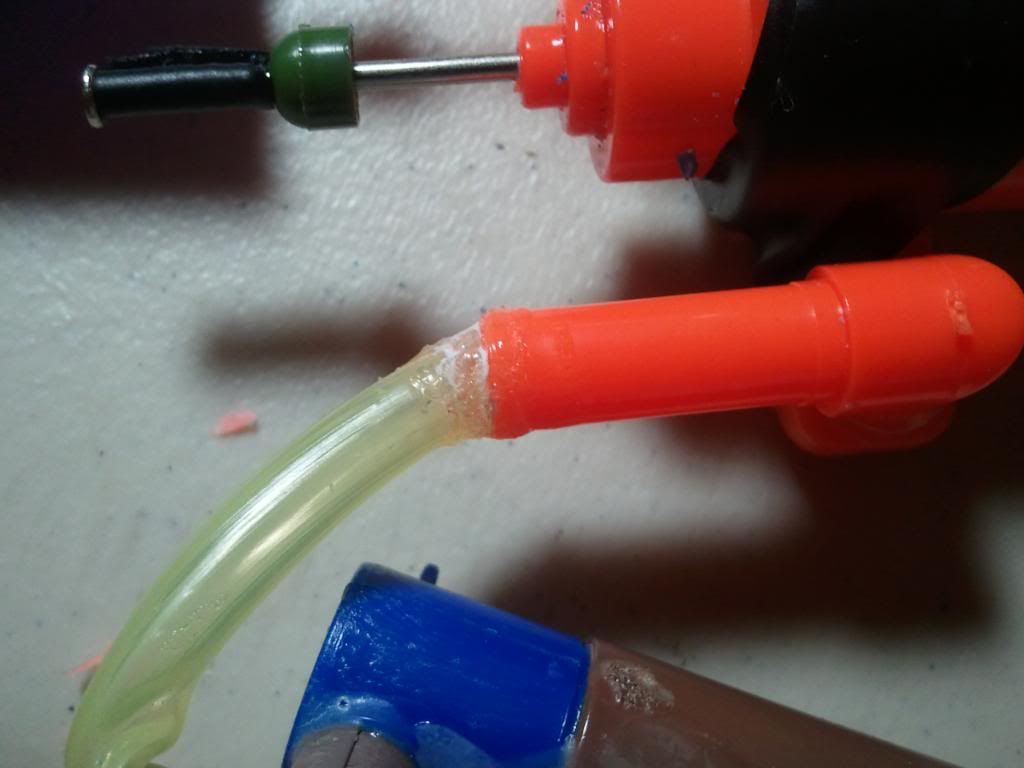 Screw everything back together, and you're done!
Ranges:
Stock
35-40'-ish
Modded, Flat
Around 100', 110'
Comments, Flames, Questions?
Edited by mysterio, 08 November 2011 - 08:06 PM.