So I found one of these at a local Goodwill last night along with a $4 Crossbow! My lucky stars!!!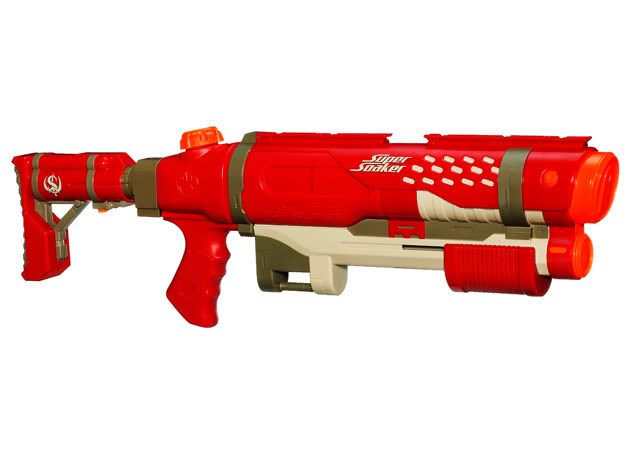 I immediately liked several things about the design. Its rock solid, its well balanced, has a huge handle, a great pump handle, and it has Nerf tactical rails on it. But like most stupid Super Soakers they're making nowadays, it had no trigger. What good is gun with no trigger? So I took care of that.
That's an AT2K trigger that's been shaved down, is sliding along a barrel piece from a Longshot hot-glued in place.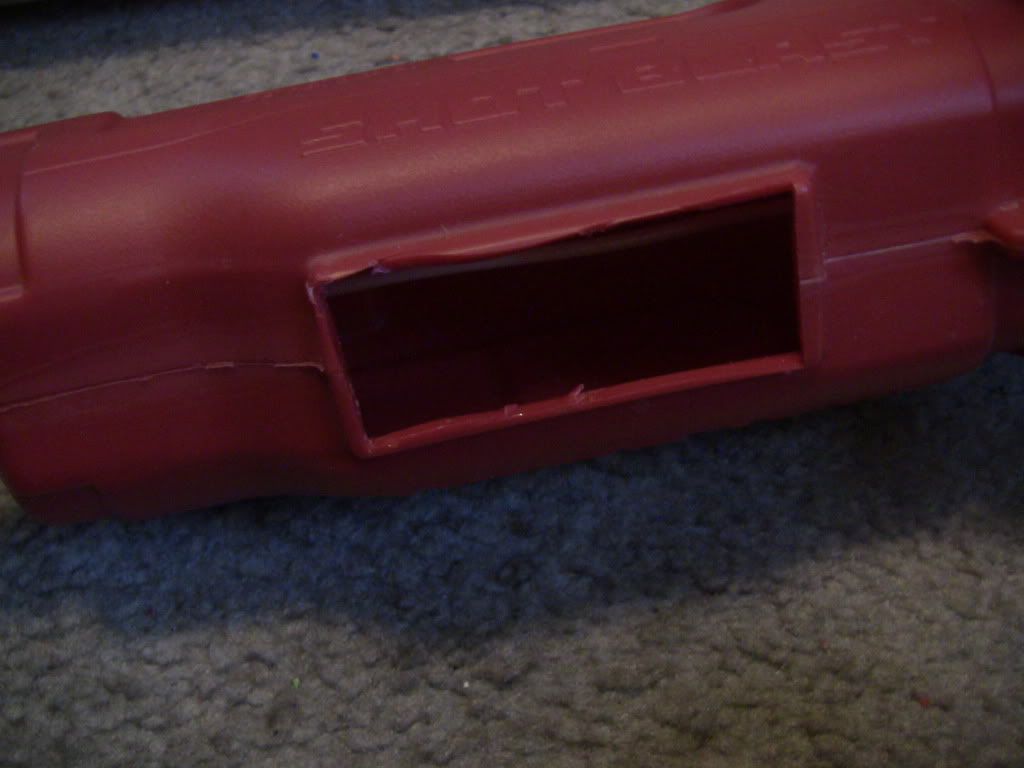 I had to cut a hole like this to get the trigger in. It was easier than you'd think, especially when you take the water cap off the top.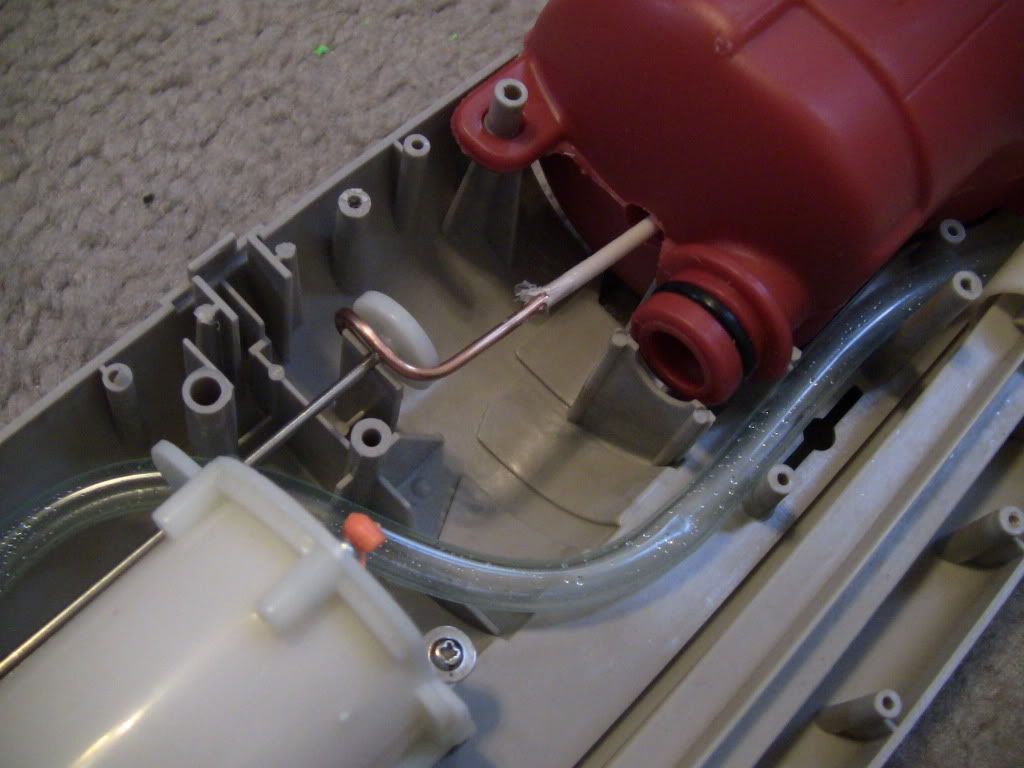 I drilled a hole in the front of the tank and ran a wire from the trigger to the air tank. You're going to want to remove the original firing mechanism first, otherwise this wont work.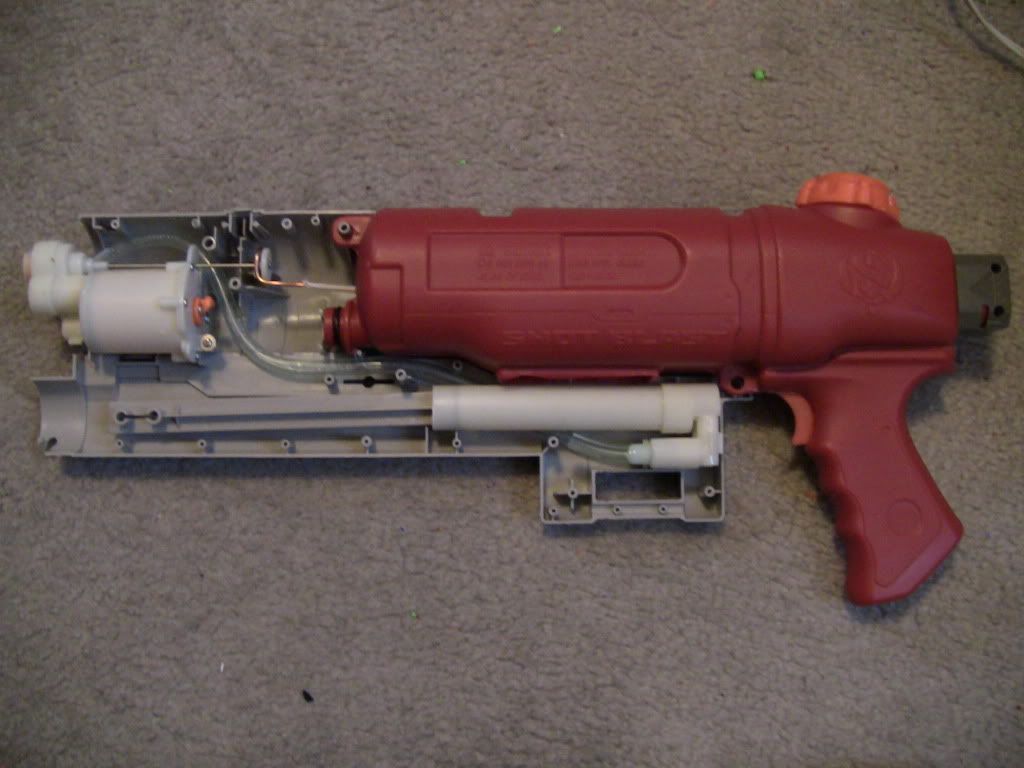 Full internal shot.
Cut the tip of the barrel off like that.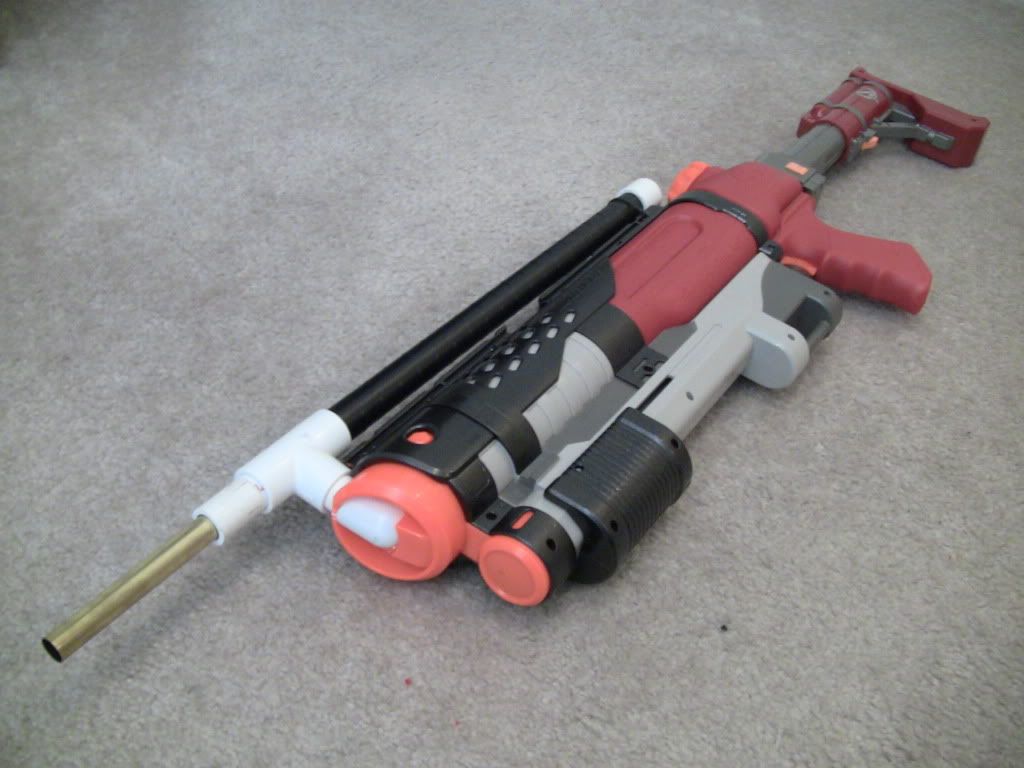 Attach an RSCB and you're in business! The modification is pretty darn easy, this whole thing took me maybe 2 hours to do, most of which was spent brainstorming ideas. But now you should be able to do this yourselves fairly quickly, and I recommend you do so. This thing is awesome! Gets pretty good ranges too! It shoots farther the more you pump it and you can pump it as much as you'd like. After a while the pumps start to have no extra effect, but 5 pumps gets about 80 feet, 8 pumps breaks 100 feet, and 12 pumps gets about 120 feet
Questions, comments?
Edited by Banshee, 17 July 2011 - 06:29 PM.