I just got a second Vulcan for 1$ and I decided that I really didn't want it to weigh 8 pounds like it does stock, so I did this mod.
This is in
NO WAY
an original mod. many people have done this but i have not found a write up of it.
Also you must know how to solder and read all of it before trying
Currently i do not have a charger for this battery so I cant test it out.
Tools
Screw drives
dremel(or something to cut plastic)
soldering iron and solder
Wire cutters

Parts
Vulcan battery tray
RC battery and connector( you could use a lot of different ones)
I used a 9.6V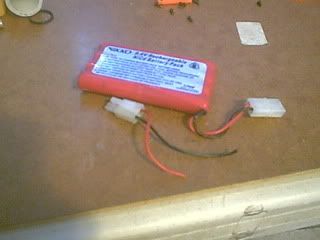 Modifying the tray
First take the battery tray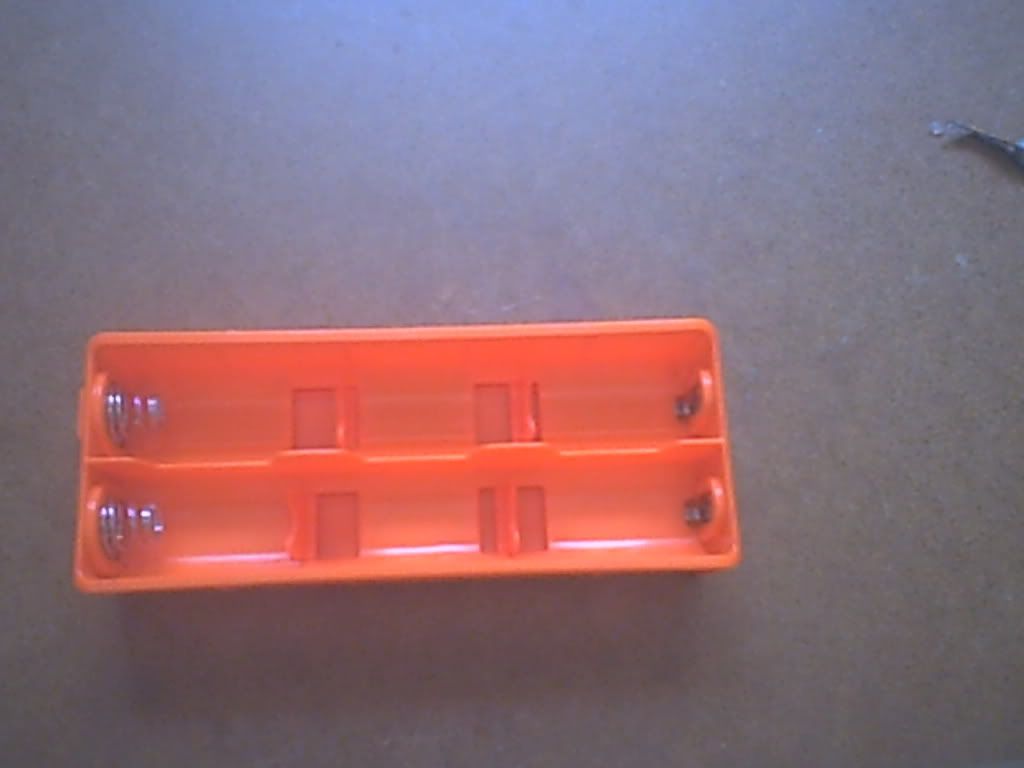 Then flip it over and take out all the screws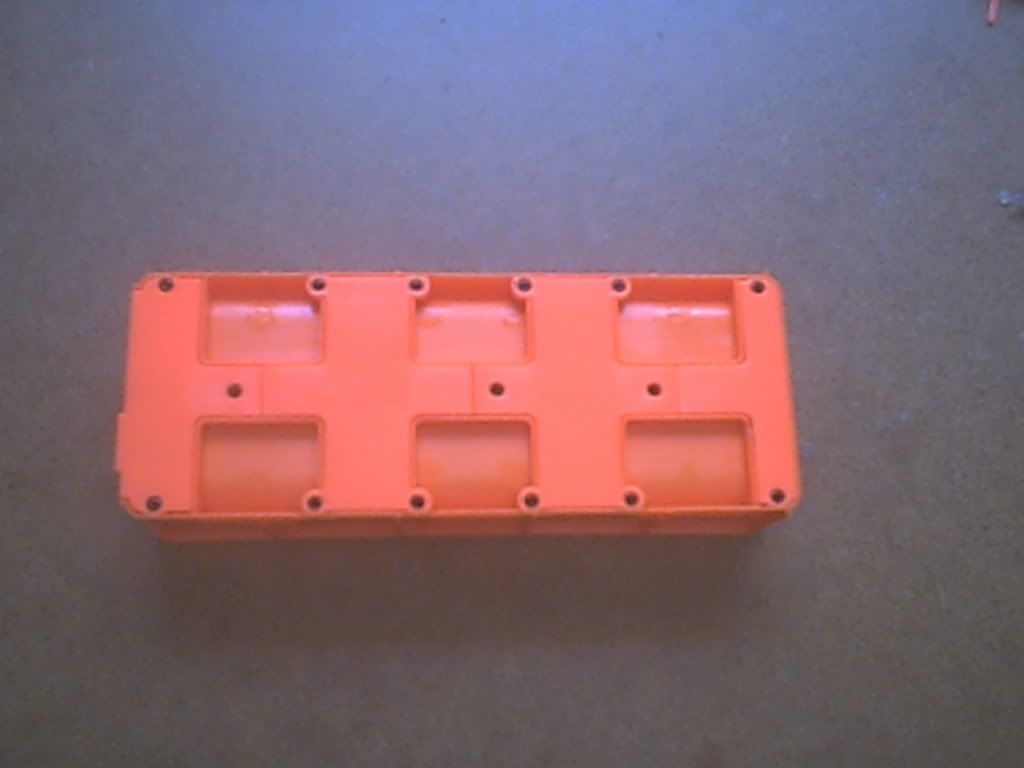 When your done it should look like this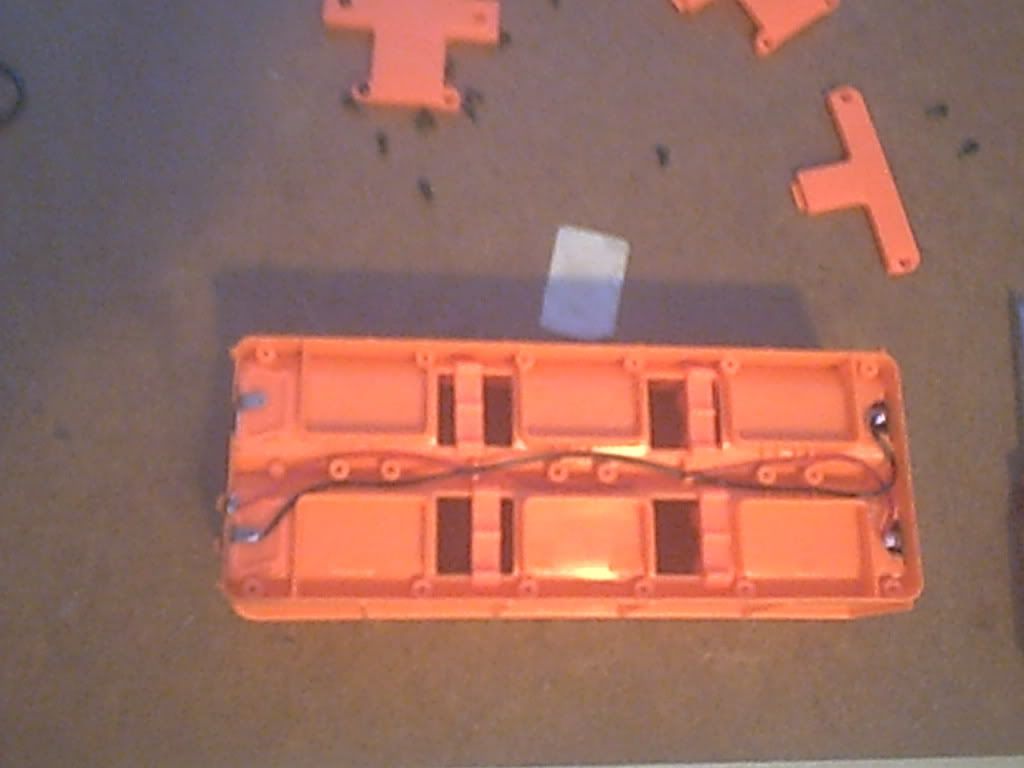 Now dremel away the center so like this so you can fit you battery ( avoid cutting the two wires because you need them)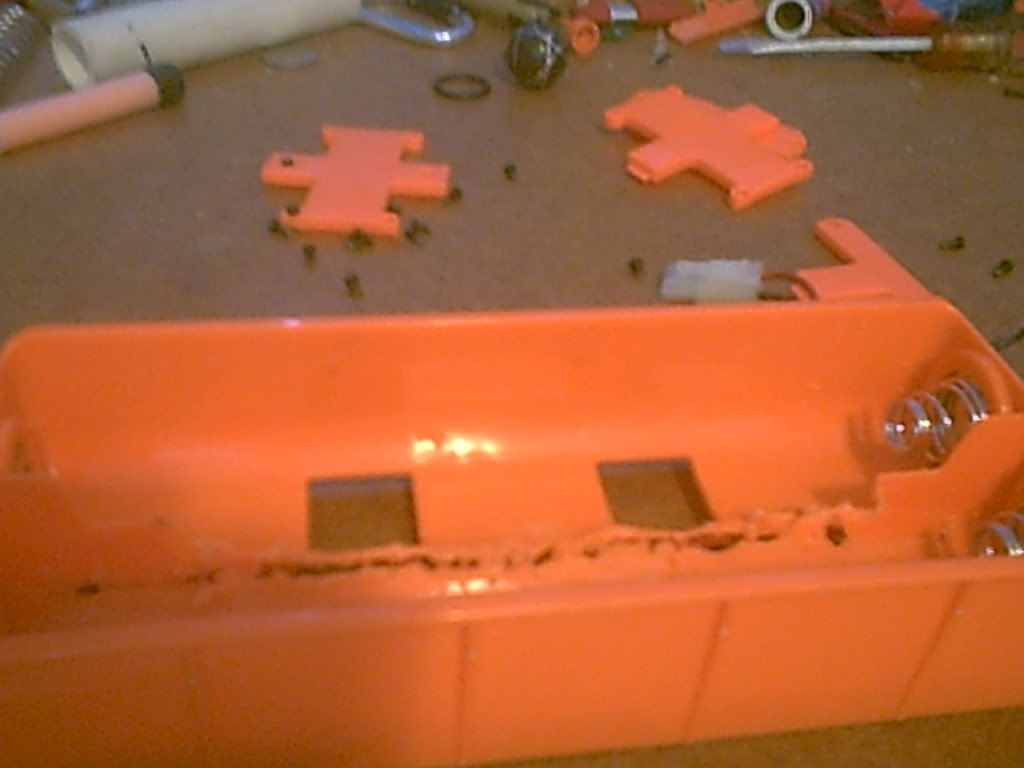 Now your it should fit like this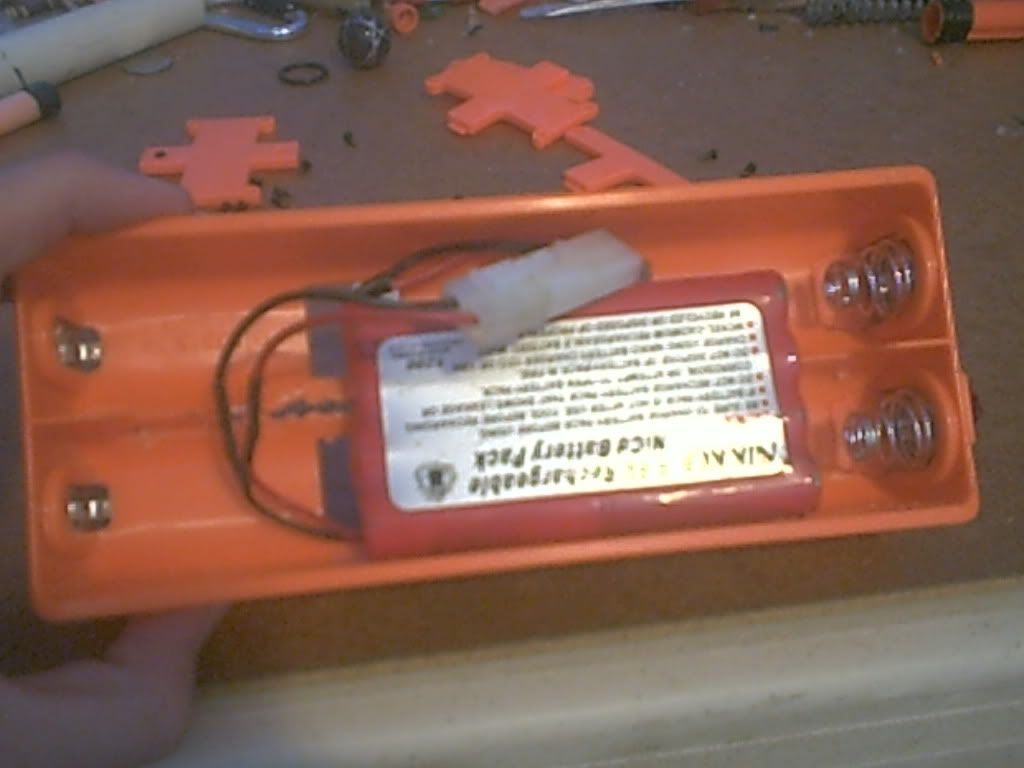 Wiring
Completely cut the black wire off but ONLY cut the red off the back NOT the front.Then solder the black wire to the point on the front like this.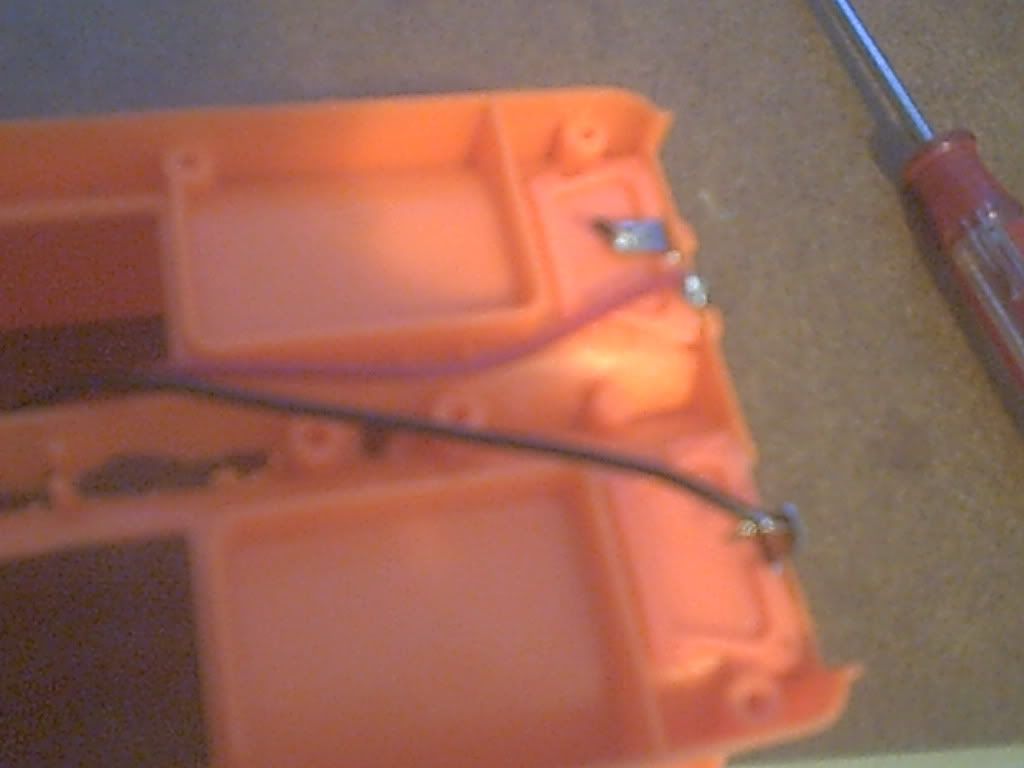 Then solder the red to red and black to black. it should look like this.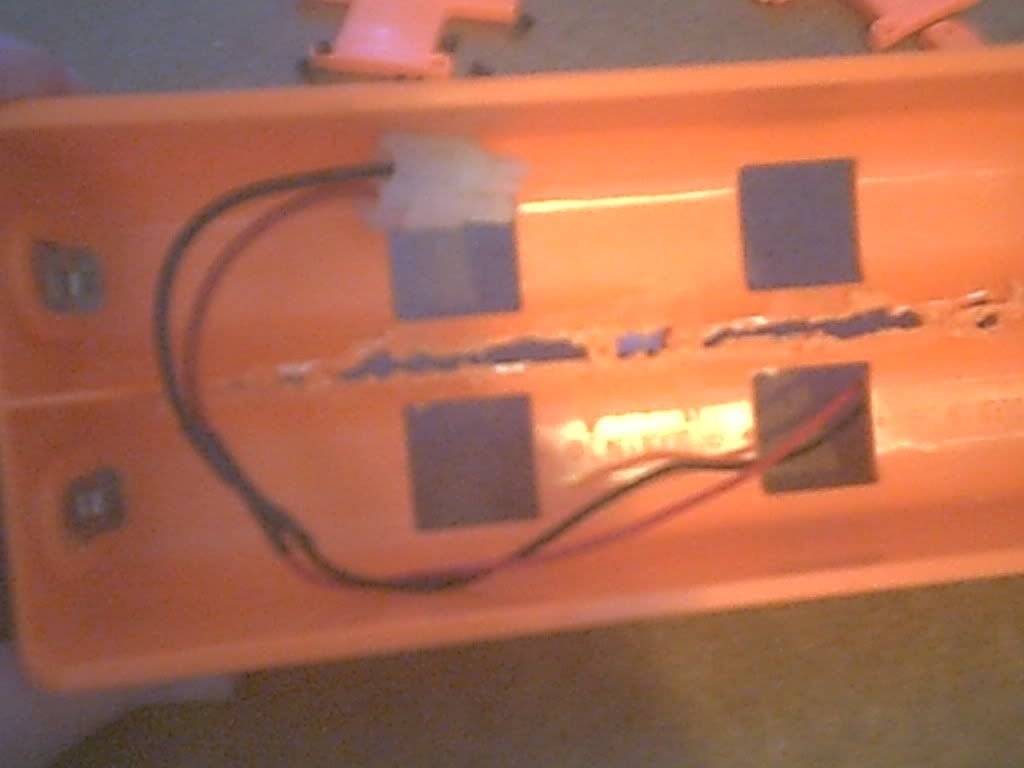 Now put it back together and your done.
Edited by socal, 02 July 2011 - 04:02 PM.