I have a very basic Maverick that has been very good to me, but recent stopped firing I didn't know why until I took it apart , and it looks like the air compressor has broken.
The chamber and the plunger is fine however the small plastic tab the is used to arm/cock the chamber has broken off, there is no dame to the integrity of the chamber but it does mean that I cannot cock the gun at all, the metal pin is fine and all but I've tried several methods of fixing the plastic tab back on, but each time after a few shots the tab would break off again.
Superglue gave me the worst result as it only stood the test of one shot.
The fix it putty from JML was slightly better since it stood up to 10 rounds of target practice.
Anyone know of a good fix?
The piece that broke off is still in my possession.
note the image here is not of my broken maverick jst an image i got off this forum to show which model i have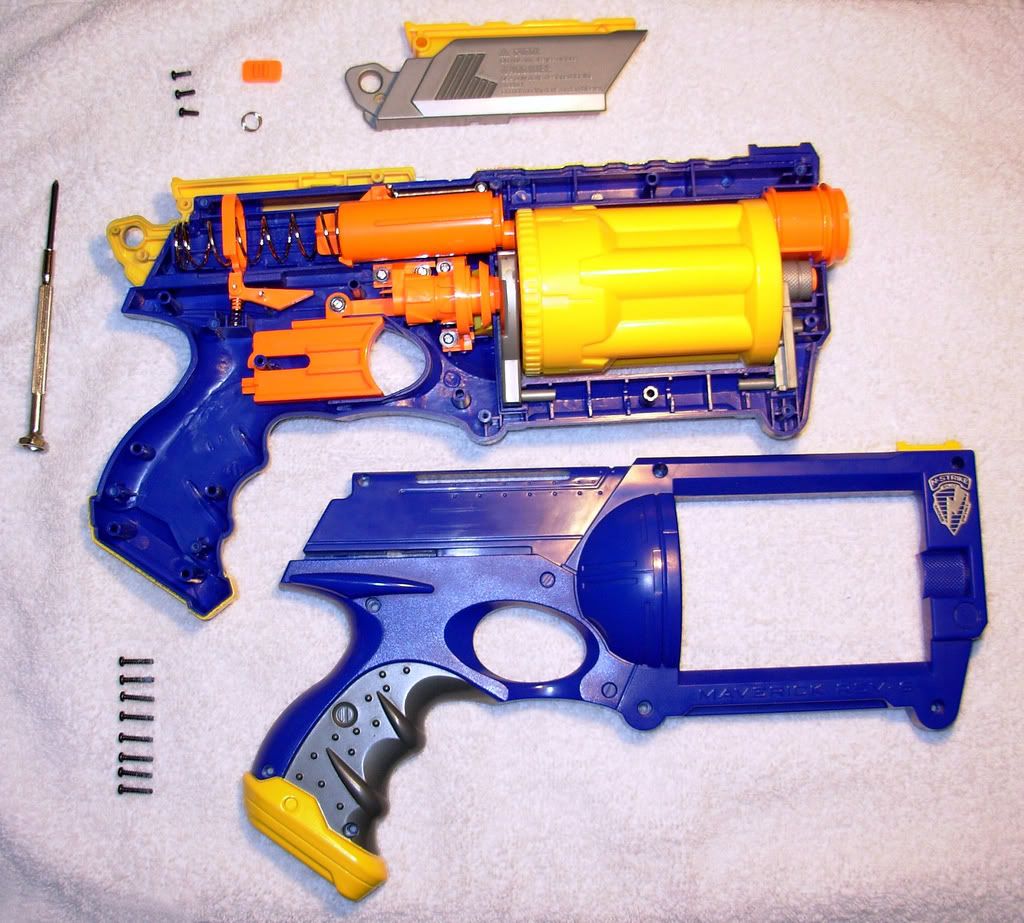 Edited by Jortaro, 25 May 2011 - 05:13 PM.