The octoshot is a great new modification, but one of the downsides to it is that its necessary to purchase not one but two guns.
To save on the price and to make use of parts in my ever growing parts bin I've developed a way to make an octoshot turret using the original turret and a firefly rotation mech.
To start you will need to strip down the turret and detach the rotation mech. You can junk this or set it aside for another project in the future.
Next you want to take your firefly turret and recover this pice off it.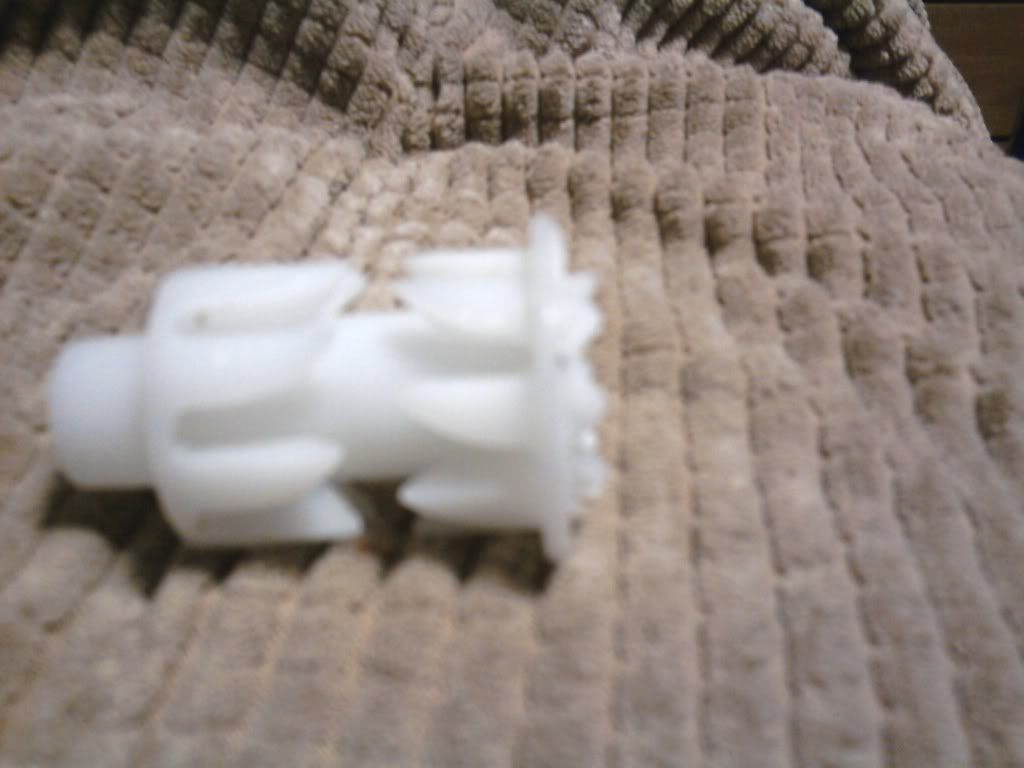 After that you are going to need to cut down the back rotation mech attachment nub so it is flush with the back of the turret.
like so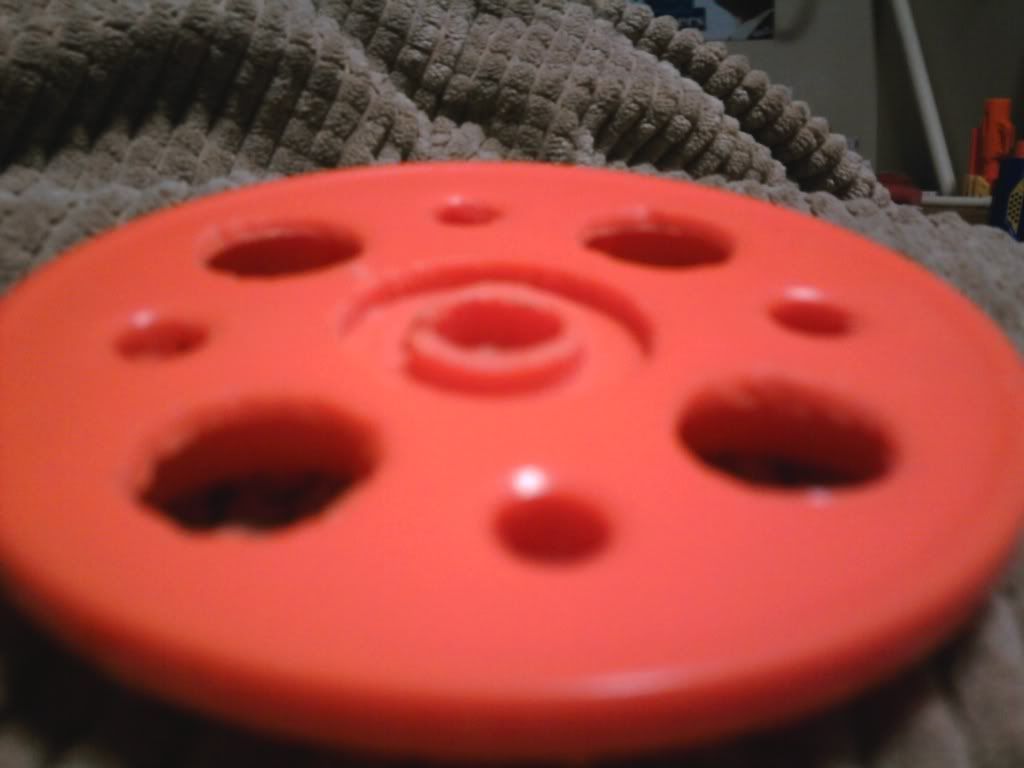 The rotation mech should now fit pretty well over whats left of the nub on the turret. But to keep it on you want to take a good sized bolt and slide it through the screw port from the old rotation mech screw port and through the Firefly turret. Then also make sure to line up the rotation mech with the holes and secure it all with a nut. The finished product should look like this.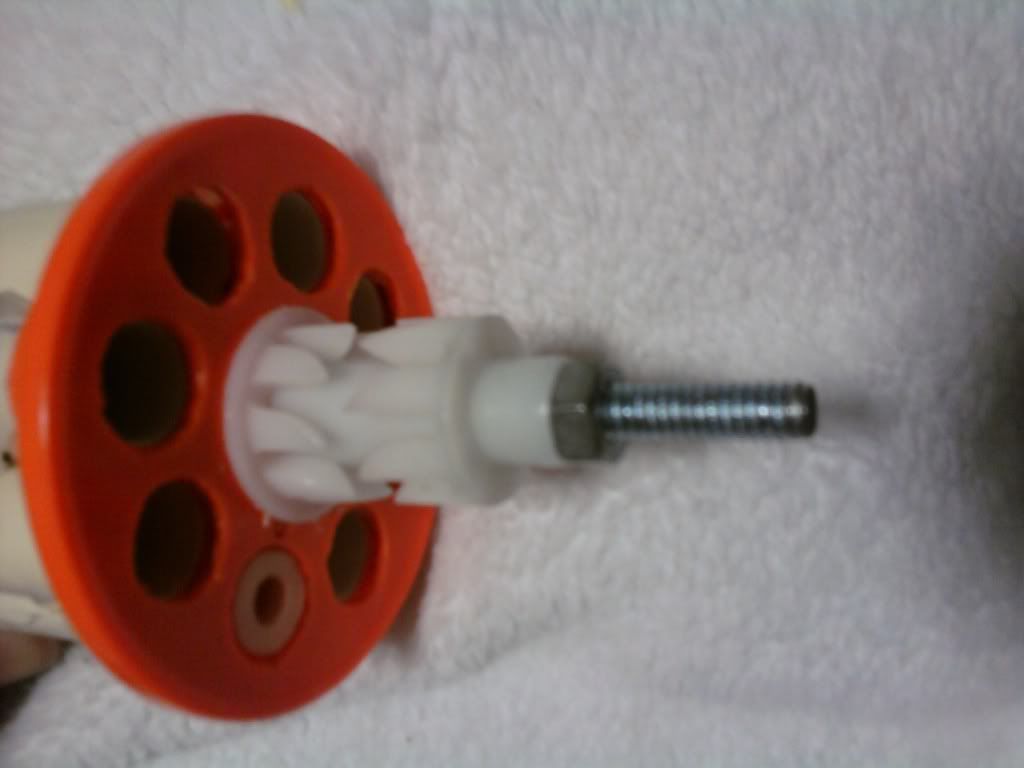 The next step is to drill the four new barrels.
To do this you need to cut off the screw posts on the front of the turret. Then you use the screw divots on the back of the turret as pilot holes for the new barrel holes.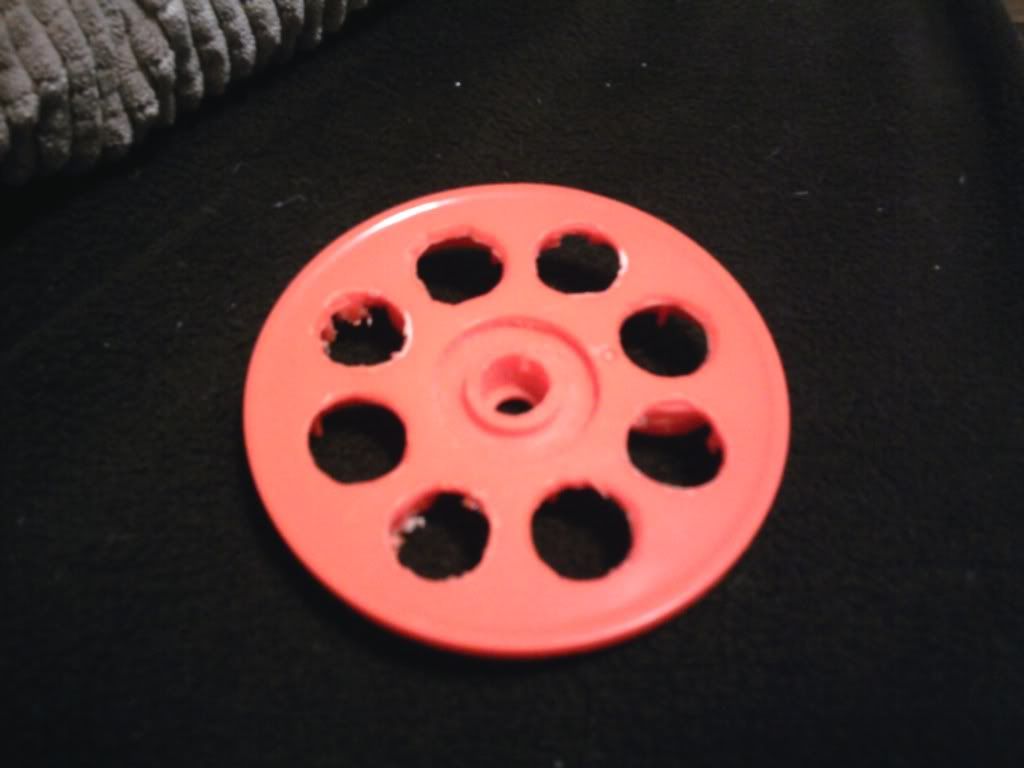 I used a hand drill so I cleaned up the edges with sandpaper.
The last step to do is to expand the area above the new four holes on the front of the turret and you just need to attach your barrel of choice and attach it to your gun.
the finished product should look like this.I added E-tape to help it stay stable within the shell.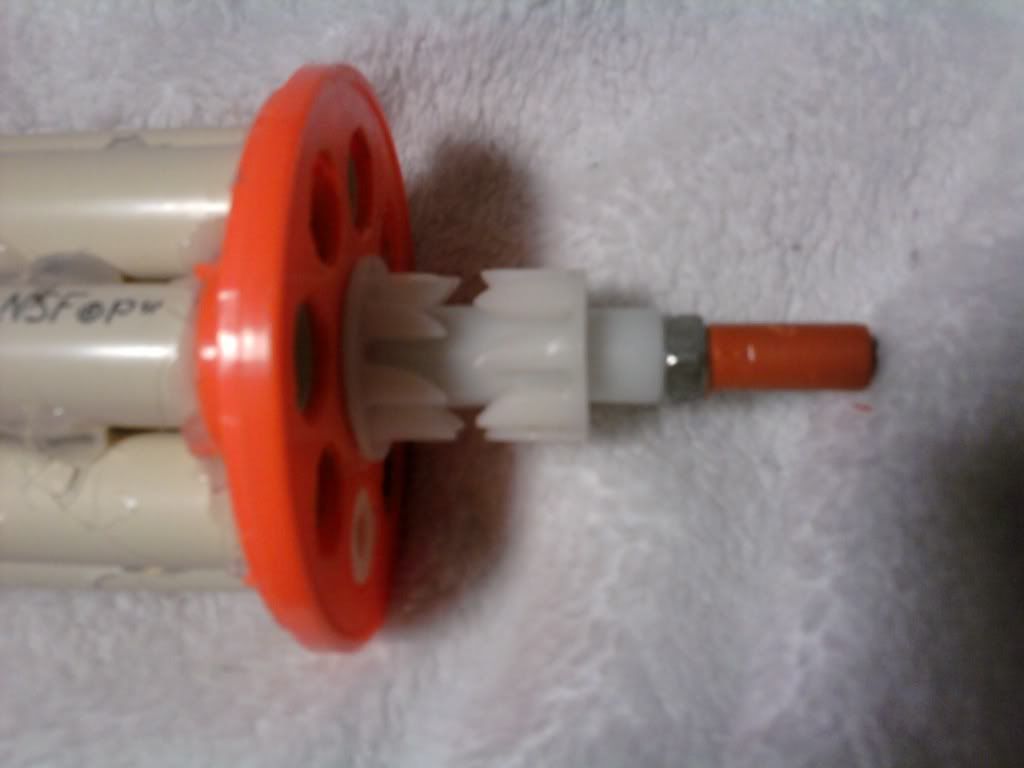 Last note: be careful when drilling holes because if drilled a certain way the turret can crack and break.
Questions, Comments, Flames?
-Sane
Edited by SlightlySane813, 24 May 2011 - 07:16 PM.