ACCIDENTALLY POSTED BEFORE I WAS DONE WITH THE WRITE UP FOR PART ONE!!!! it WILL BE UP SHORTLY.
Okay so I had a longshot sitting in my basement. It had pretty standard mods done (ar's removed, plunger head replacement, breech hole covered up) but I was not even close to satisfied. I wanted to make a this gun have lots of neat features and be a beast of a primary. We will see if i can pull a few ideas out of my ass to finish this. But onto the mods, I only have a few things done so far and am waiting for payday to buy materiel's to finish so this will come in parts. I hope to post a new part every week but who knows shit can happen.
PART 1
More accessible clip removal.
The problem with the longshot for me is that I am a lefty and there is not a clip release on the left side of the blaster making changing clips very akward and slow for a lefty. This could also be done if you are a righty and just want to be able to change clips faster.
Materials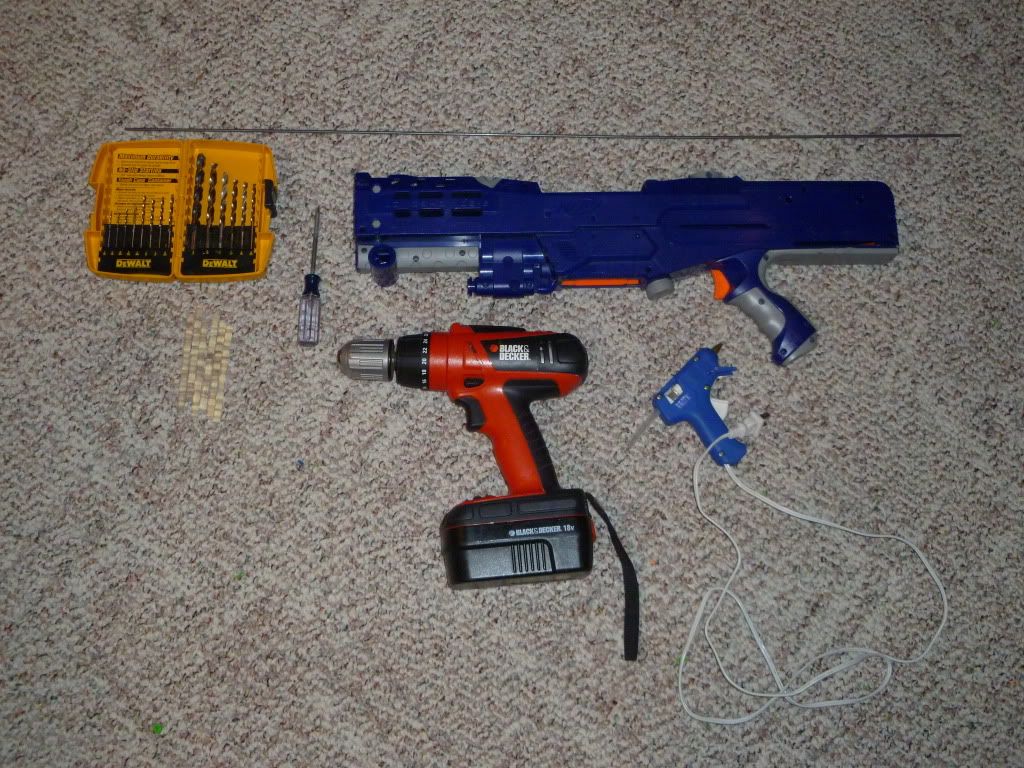 Longshot
Screwdriver
Metal rod(don't know the dimensions of mine)
Drill
Drill bit(size depends on what size your metal rod is)
Hot glue gun
hot glue
Dremel with cutting wheel of something to cut metal rod with
First thing you are going to want to do is open that sucker up.
NOTE-mine was previously modded if yours is stock the internals will look different.
Next you need to gut all the internals accept for this piece.
Mark right along where the top of the shell comes up to the clip release.
Unscrew that screw.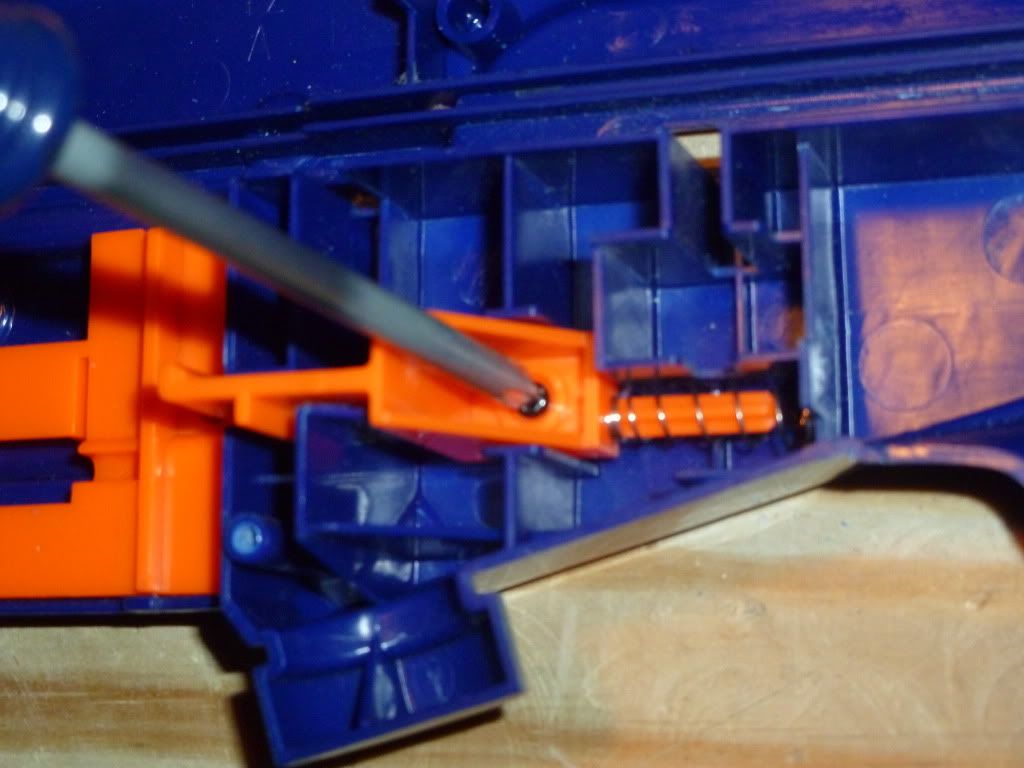 Remove the piece from the blaster and extend the line straight across.
Mark where you want to drill your hole. This is where your metal rod will be going through.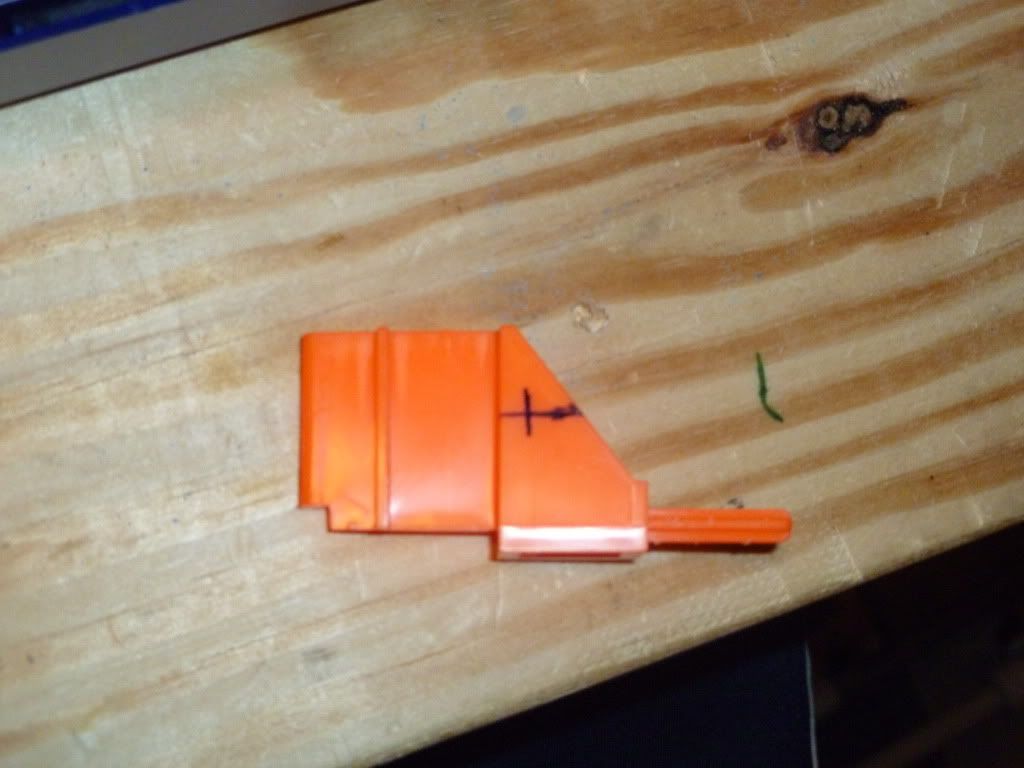 Drill your hole.
your metal rod should fit in it nicely.
Next you are going to want to bend your rod to a 90 degree angle.
Mark it where you want to cut. It needs to go all the way through the clip release piece.
Cut it with whatever you want. I used a dremel with a cutting wheel.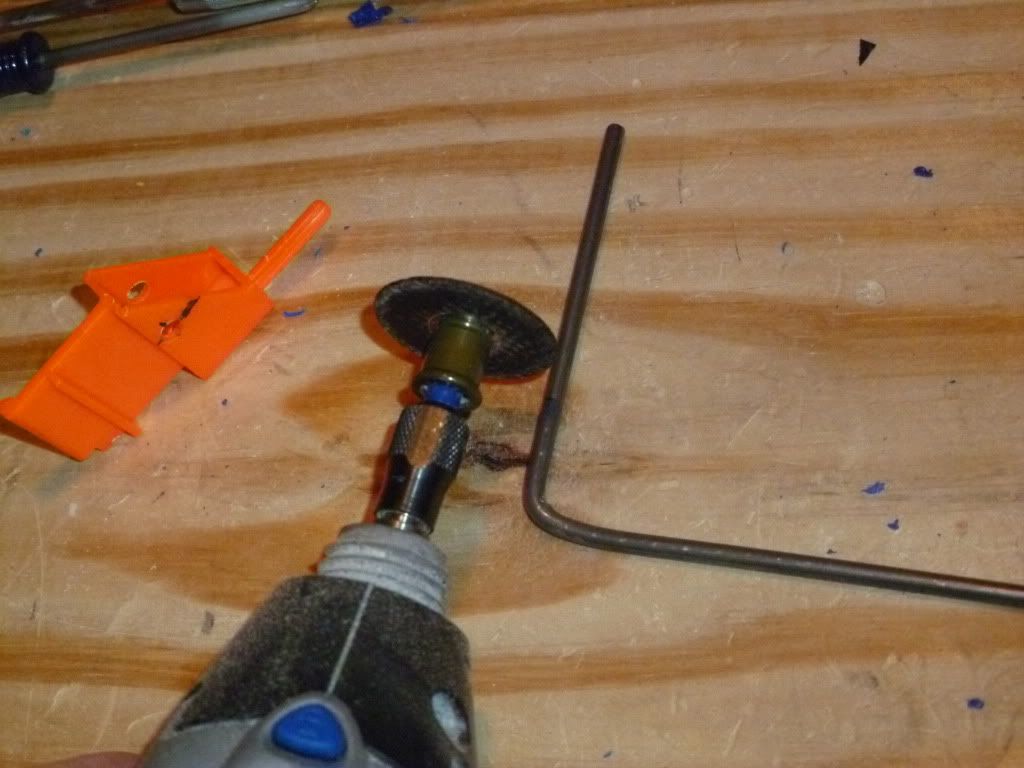 Bend your rod to another 90 so it looks like so,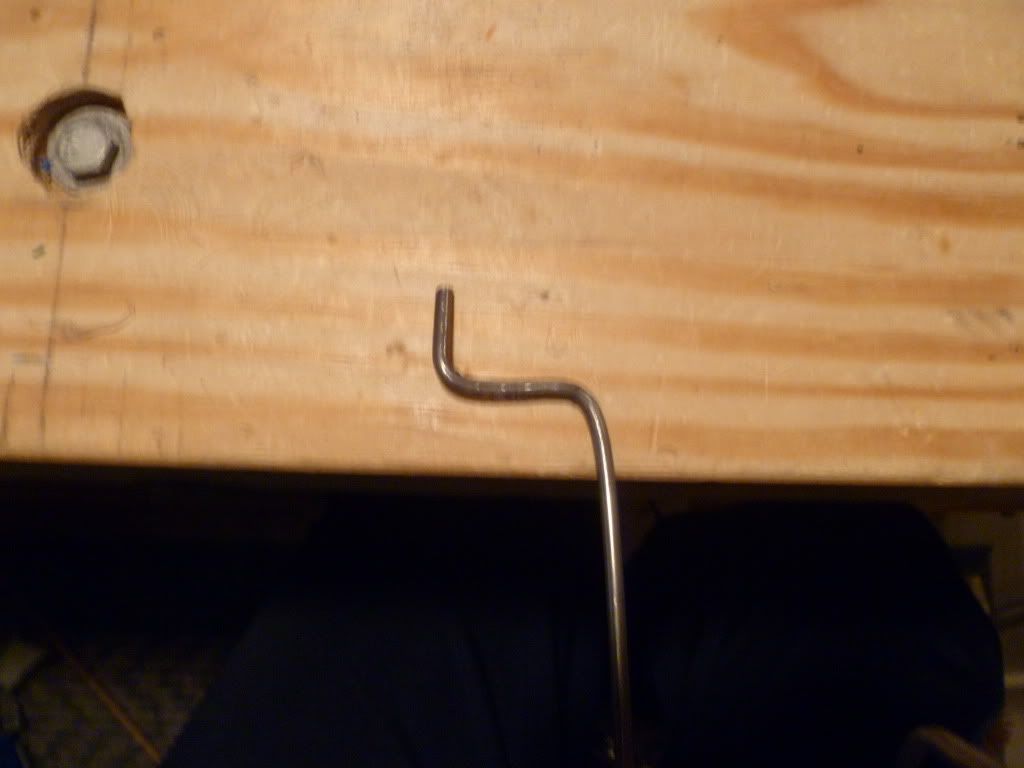 Next you are going to need to dremel out the spots I have marked on the shell, or wherever you rod crosses a wall in the shell.
Mine looks kinda crappy but its fine.
Mark how far down you want your new clip release to come.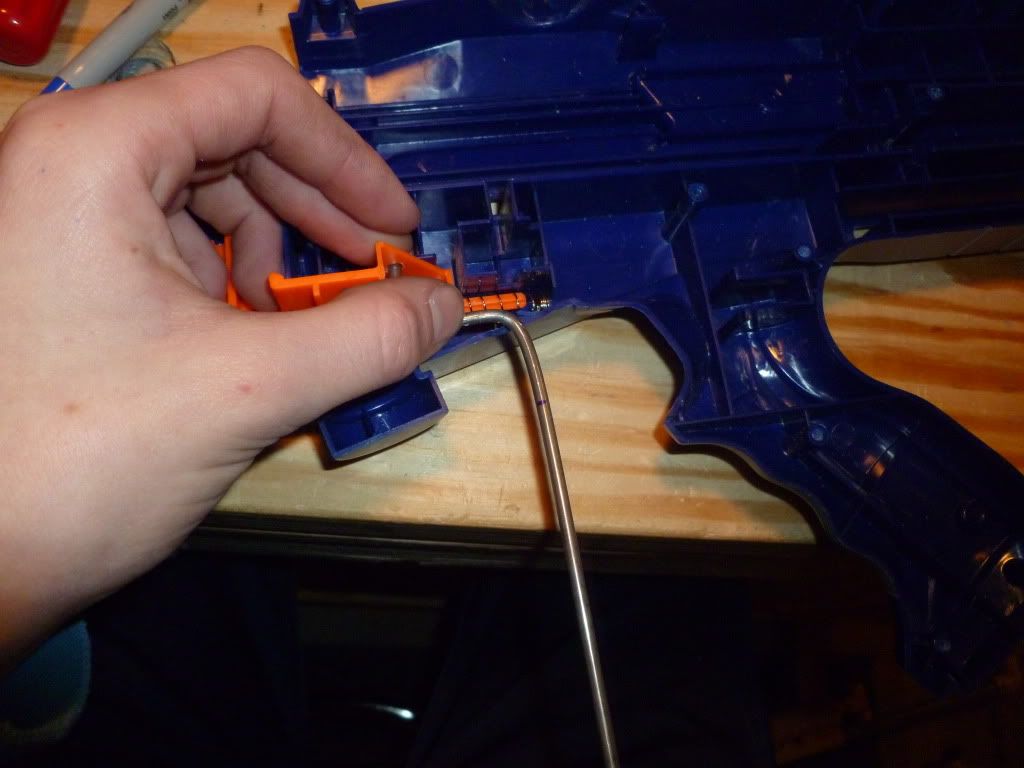 Cut with your chosen method.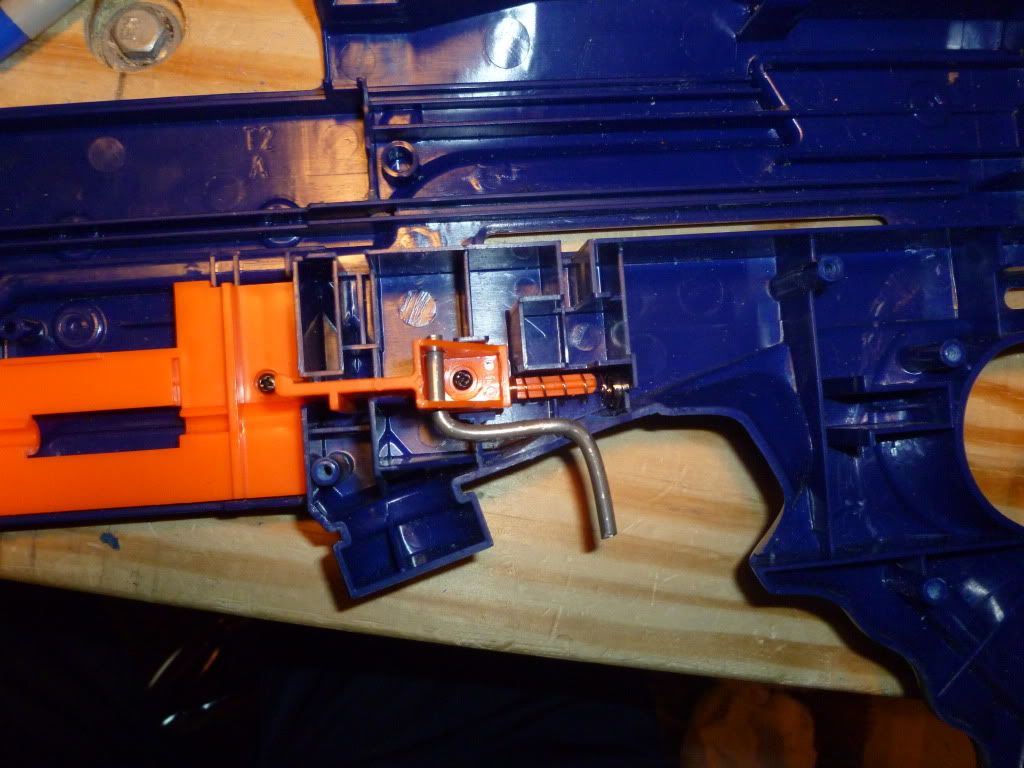 Fill in your clip release piece with hot glue to hold the rod int place.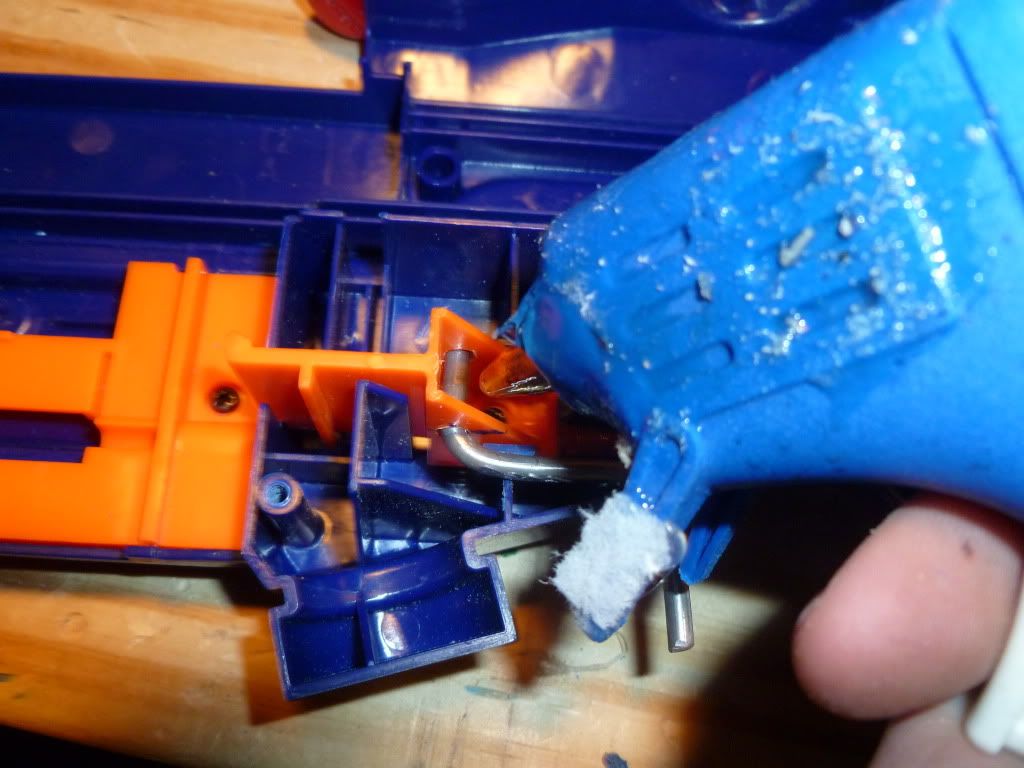 This now makes it much easier to change clips. I will upload a video of it very soon.
PART 2
Plunger head replacement
Materials
Screw driver
1.5 inch od rubber washer
1 inch od metal washer x2
lube
Unscrew these two screws.
This is how to assemble it onto the plunger rod. you don't need the small washer I don't know why it is on there.
Should look something like this.
Lube it up and reassemble. This would be the time to take out the ar's if you are keeping the stock breech. If you like you could have a decent blaster now, I wanted more so part 3 is on the way. Shoudld be up in a week or so.
Questions? Comments? Flames?
Edited by thedom21, 22 April 2011 - 09:04 PM.