So I'm pretty sure this blaster is called the Buzz Bee Rapid Fire Rifle or something to that effect. I've had it for a while and I was getting bored of it's mediocre ranges and erratic shell ejection, so I decided to open it up and see what I could do. Sorry for the post mod pics in advance.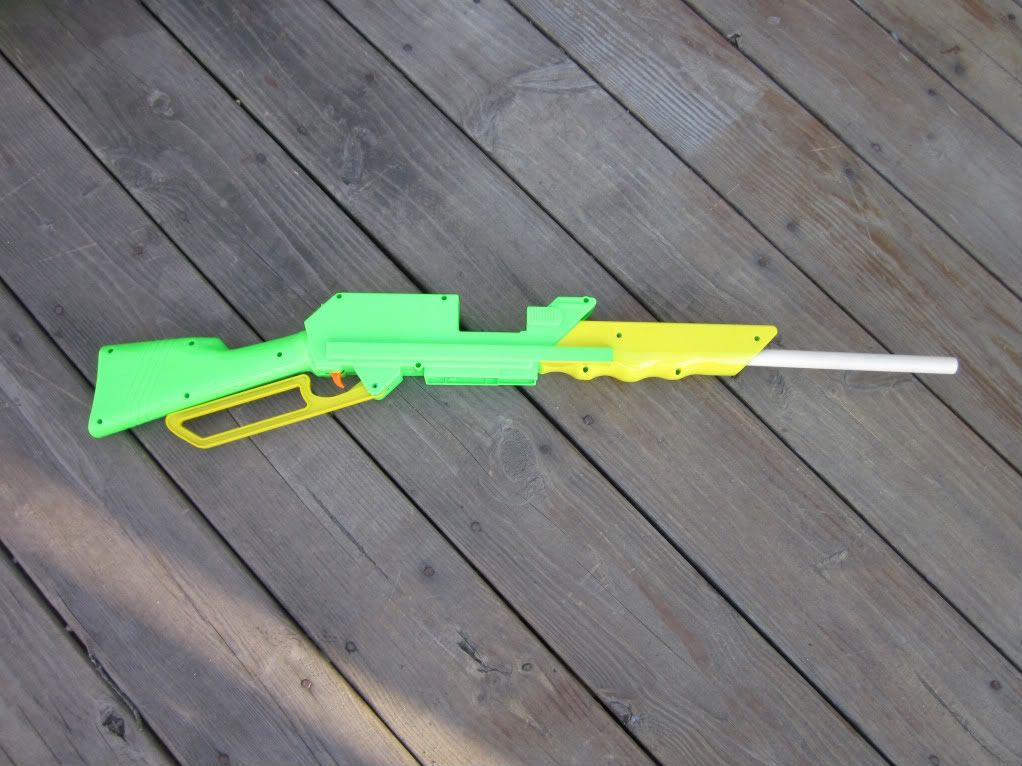 The finished blaster.
What you'll need:
-Miscellaneous Cutting Tool (Pliers, Wire Cutters, Hacksaw, etc.)
-Some sort of saw
-Dremel (recommended)
-1/2" CPVC
-1/2" CPVC Coupler
-Solvent Weld, Goop (glue)
-Hot glue/Gun (Epoxy Putty)
First, open up your gun and take out everything except what you see in the picture.
Close up of trigger area and lack of stuff.
Then, take out your plunger tube and break off all the tubes and junk, leaving this(minus coupler):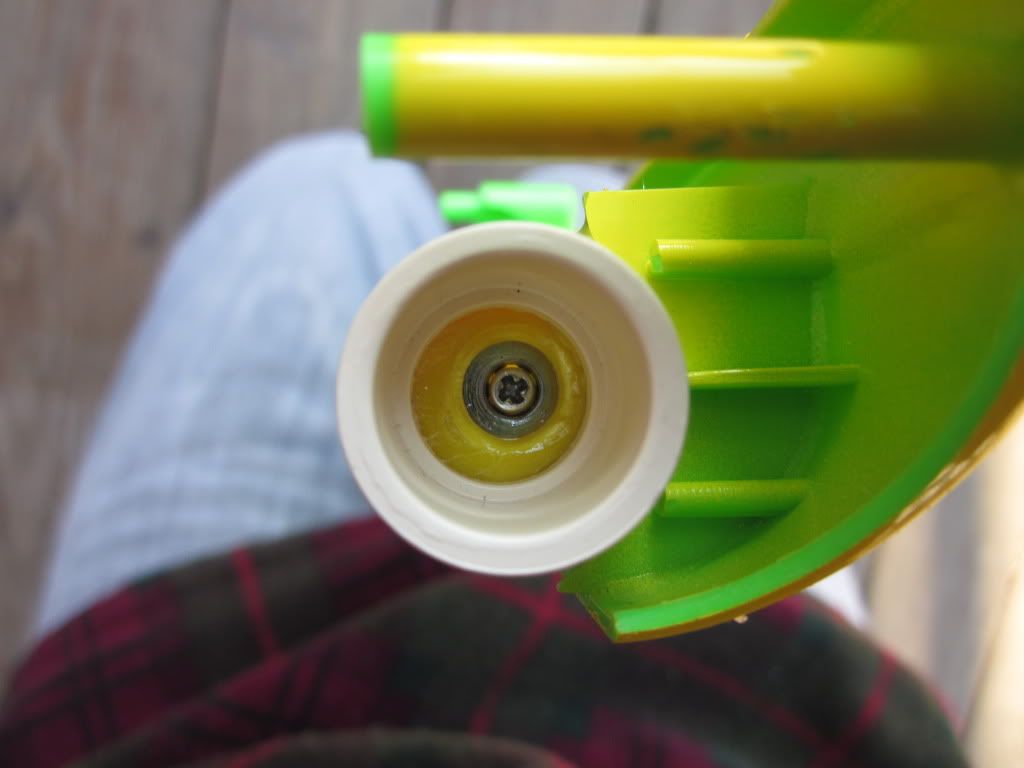 Alternate angle (I know it's crooked).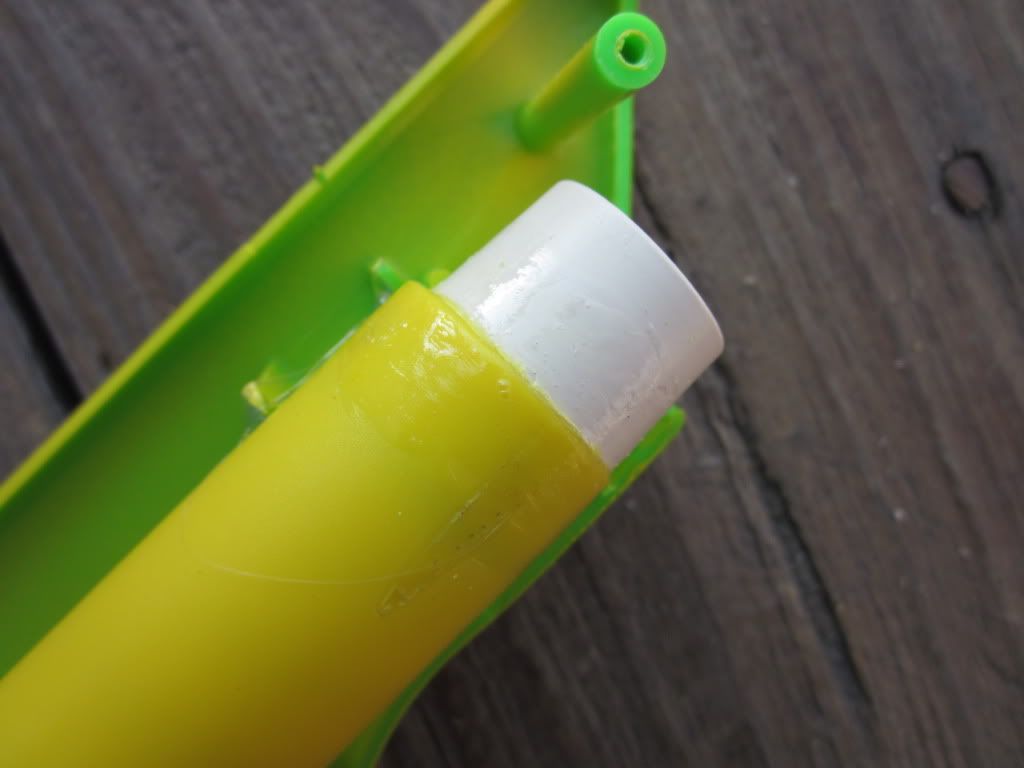 Cut your CPVC coupler in half and solvent weld it on like so. Let it dry than slap it back in the gun.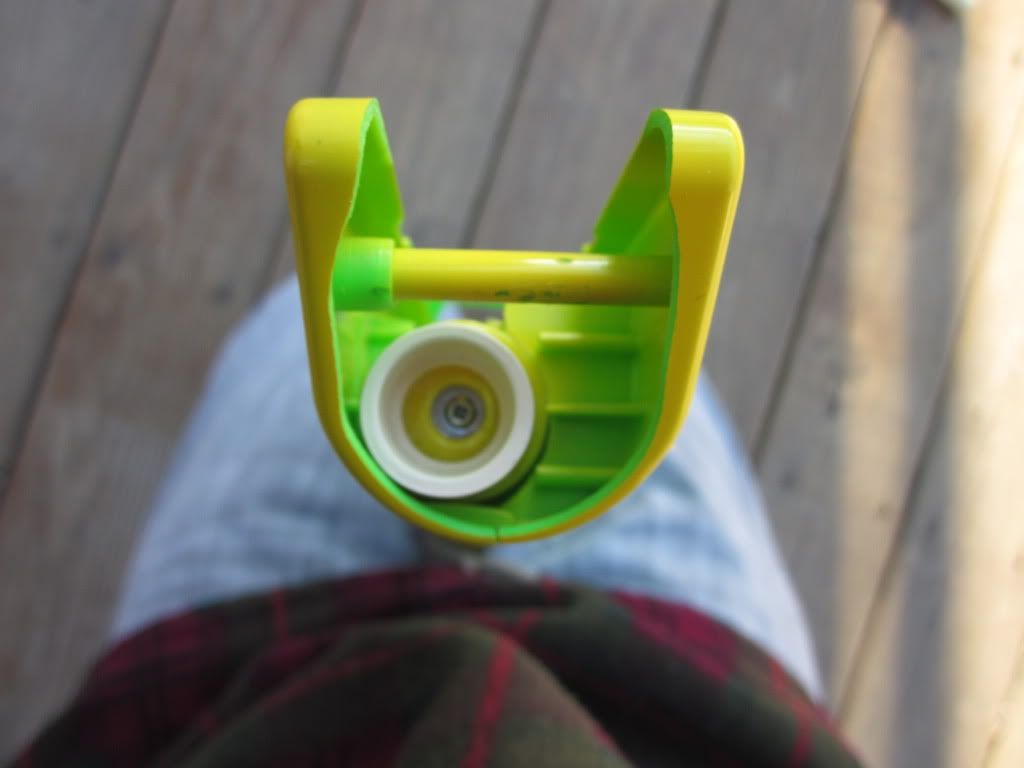 Now look at the front of your gun. You'll notice that the plunger tube is offset. Dremel the crap out of the shell to achieve an open space for your barrel and coupler. You'll also need to Dremel away some of the wall holding the PT in place.
Another angle.
To stop your PT from spinning around, hot glue or E-putty it in place. I chose hot glue for its quick setting time and ease of removal if I want to do something else with the gun.
Back of the PT.
Now put your gun back together and go test it out. Mine produced ranges around 60-70 feet. Tons of improvement compared to the 20-foot maximum range as a stock gun. Also, there's tons of room in the now empty shell for integrations and the like. If you wanted to you could minimize it even further or close all the openings with polycarb or something, but i like being able to see all the internals in case of malfunction. Questions and comments are all welcome.
Edited by ChaosRaisin, 05 March 2011 - 12:57 PM.