There's been much discussion on the topic of which of the Pistol Splat variants have the strongest spring. There are so many different versions of this one blaster, it has become difficult for me to keep track of all of them. Replacing the spring, will make any of the variants on par with the "strongest" versions.
Here's the industrial spring (bottom) with the stock spring from a Blizzard variant (top). Ace Hardware #199. It is very similar in size, immensely stronger though.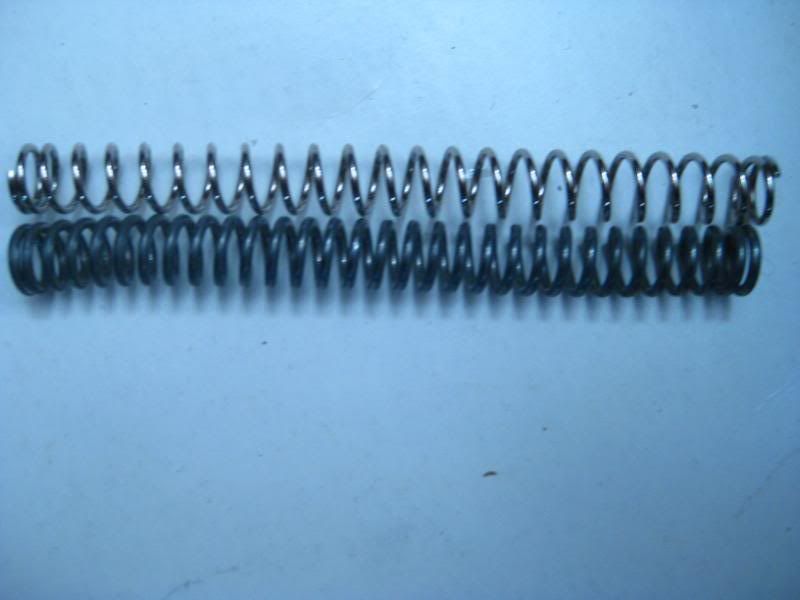 The problem is that the spring has a smaller ID than the stock spring, so it doesn't fit over the stock spring rest. One could simply modify the stock spring rest to fit the spring, but I decided to make one entirely from scratch.
I measured the base of the spring rest. It's a 13/16" by 13/16" Square.
I marked a piece of hobby aluminum sheet (available at Ace) with the measurements. I also marked for a centered hole using diagonals.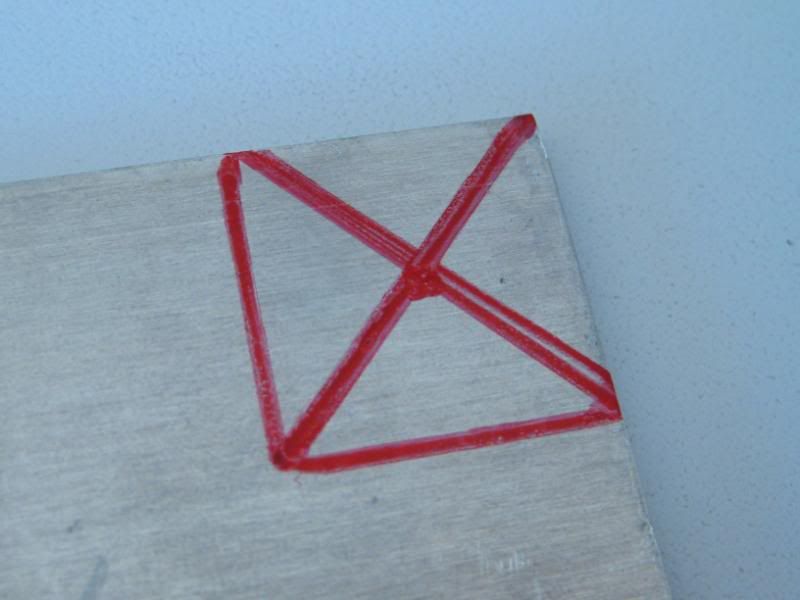 I drilled a pilot hole in the center I marked.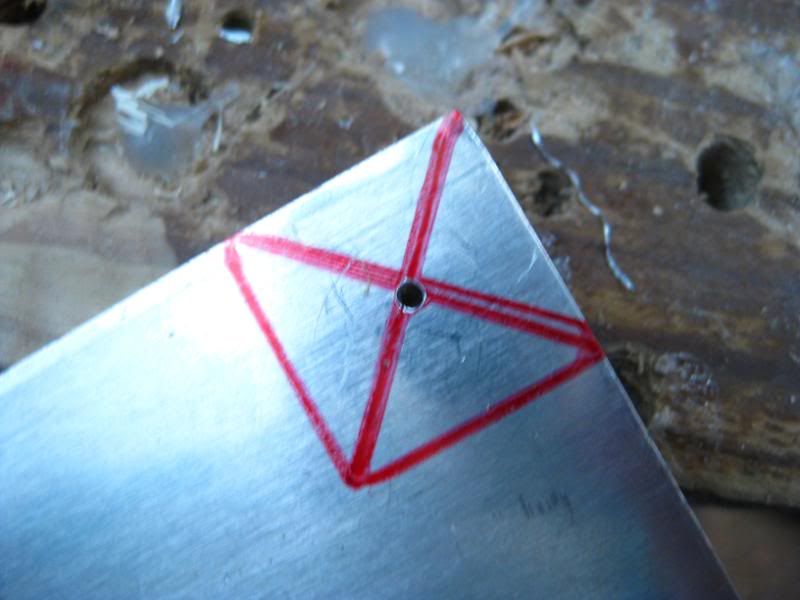 I drilled a hole for a 1/4-20 Machine Screw using the pilot hole. The bit was a 7/32" one. Next, I tapped the hole with a 1/4-20" tapping bit.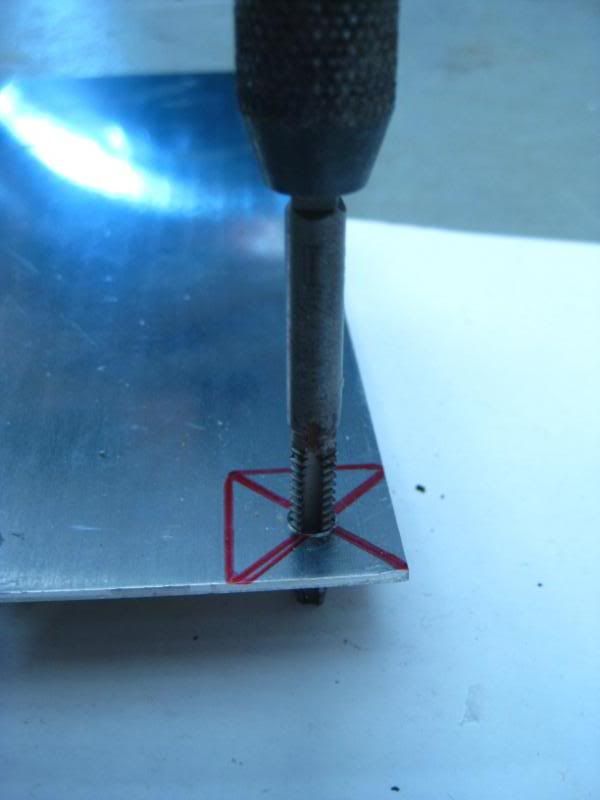 I cut out the square with a precision hacksaw. I used a dremel at first, but the hacksaw is a lot easier to control and smoother.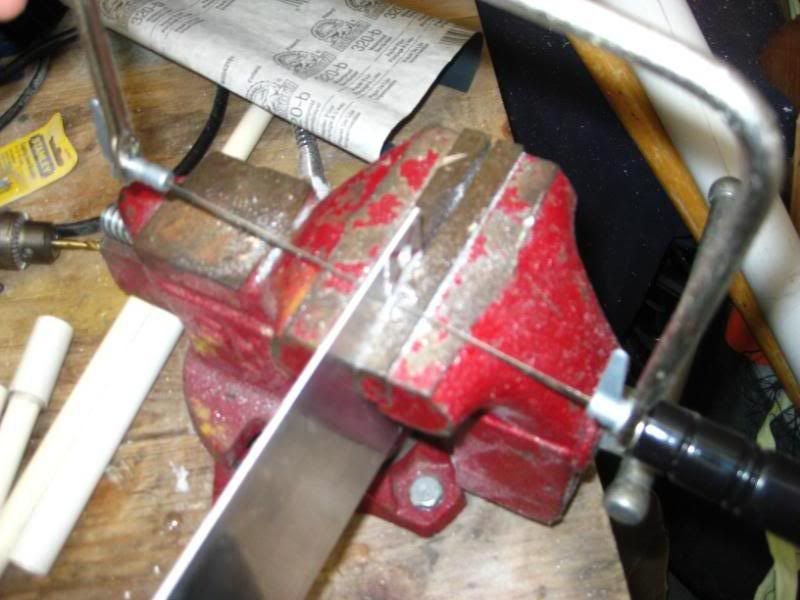 Once it was cut out I used a bench grinder and some files to smooth out the square.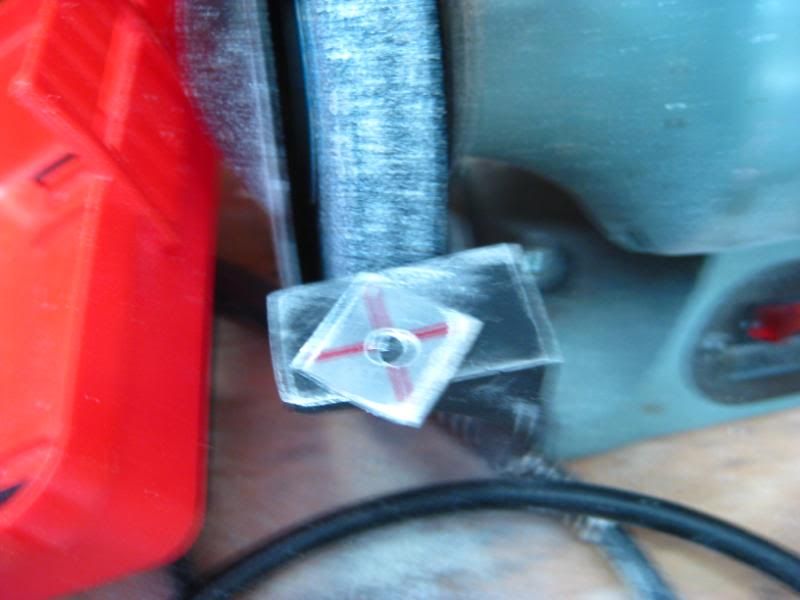 I made sure to test fit it in the shell as I went.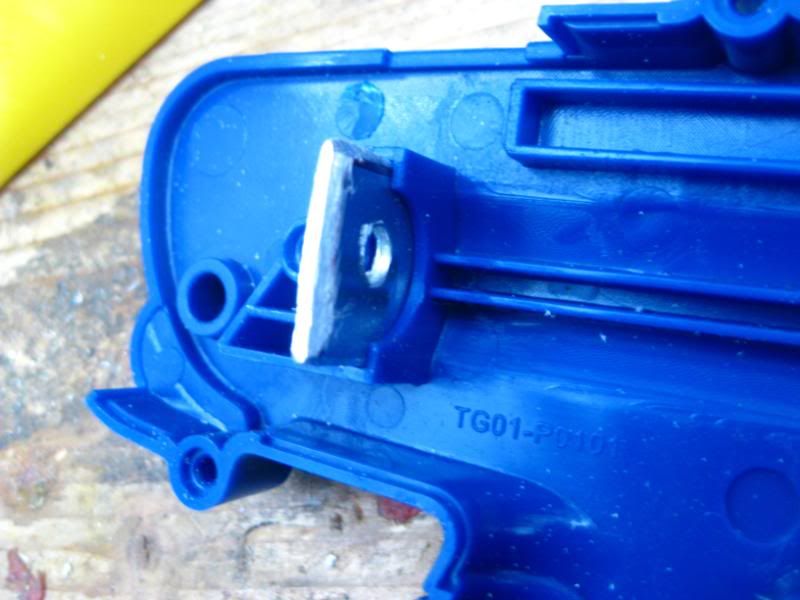 I cut some 1/4-20" Threaded rod as long as the stock spring rest. I didn't see any reason to make it shorter or longer. I then threaded a nut onto the rod and threaded the rod into the AL just bit.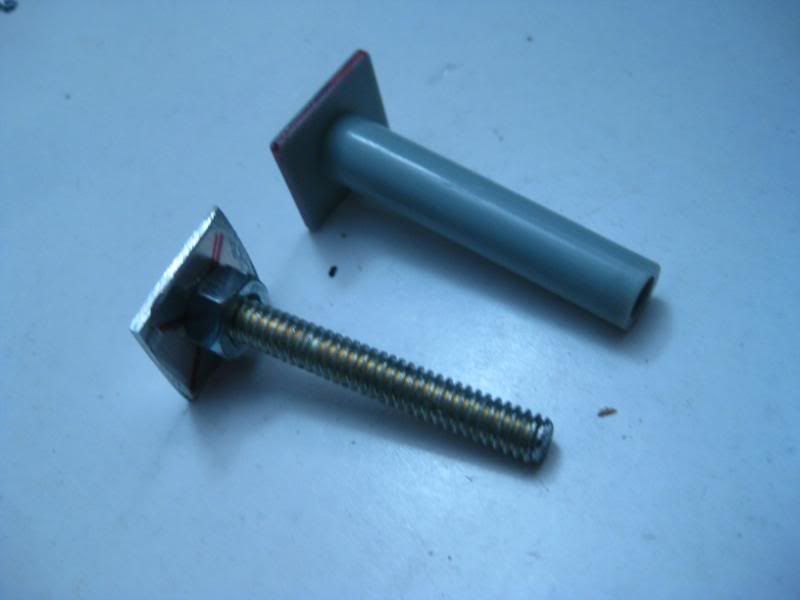 I put everything back in the shell.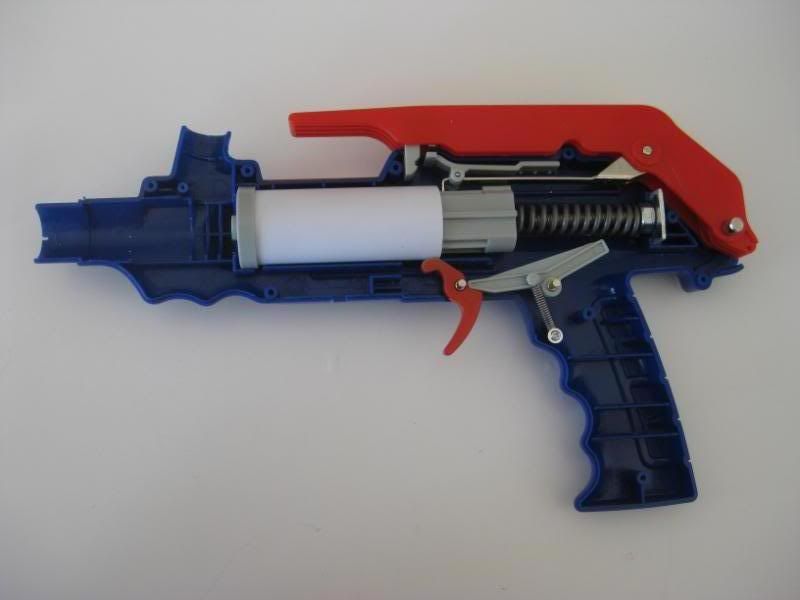 It primes just fine, with a harder draw of course. I've primed and fired it ~30 times (they were all dry fires, so I kept it to a minimum) and everything has held up fine. The one problem was that the rod came loosened out from the AL square over time since it hardly threads in. My solution was to dremel both sides of the shell behind the spring rest to make room for an additional nut. This keeps it together much better. If I have problems I with the nuts loosening still, I will switch to lock nuts or use thread locker to insure they stay in place.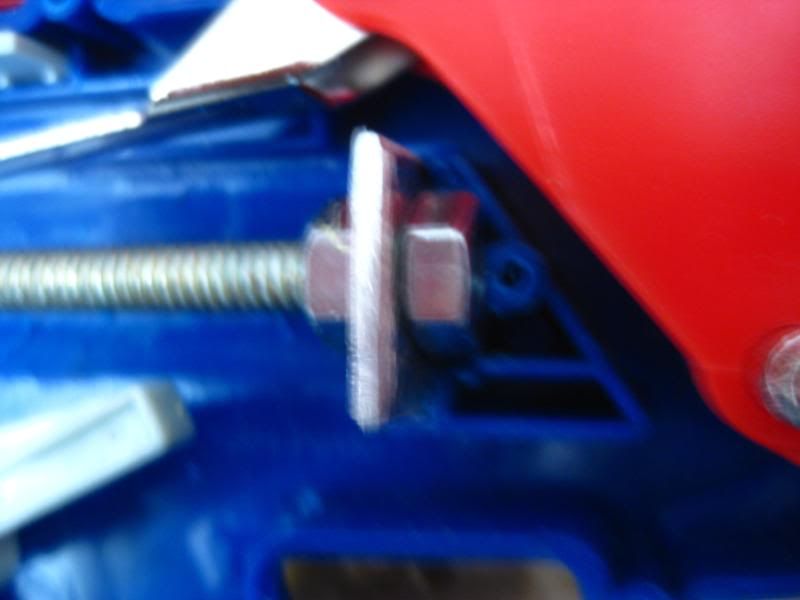 If anyone is interested in buying one of these spring rests and/or an Ace #199 spring, PM me.
Edited by venom213, 31 March 2012 - 06:24 PM.