Hey dudes, phuonguyen and me were modding the 4 FuryFires I had in my garage and we decided to do a little write-up for you guys who are interested in a FuryFires but didn't know whether they should get one. However, before we begin, the FuryFires is a fairly intermediate gun to mod. There are so many fragile pieces that if you don't do it properly, you can cause it to break, fire like shit and make you rage. Successfully modifying this gun will bring great rewards because it can be a great side arm in an outdoor war OR a very good primary indoors. This is just a brief overview and won't get into great detail.
Step 1:
Open up your FuryFire of course! There are many angles of the internals because they are somewhat hidden.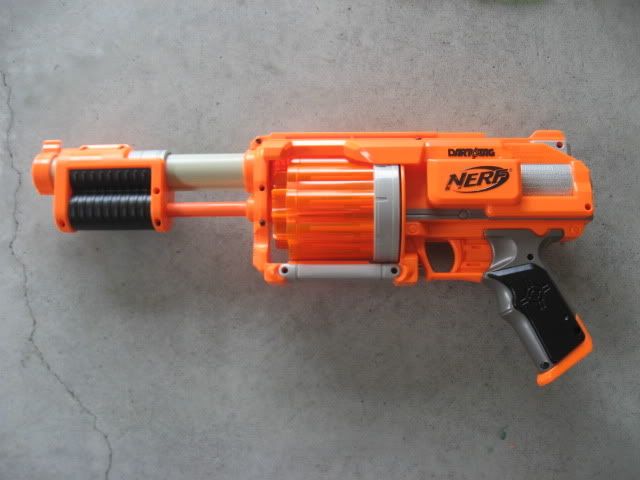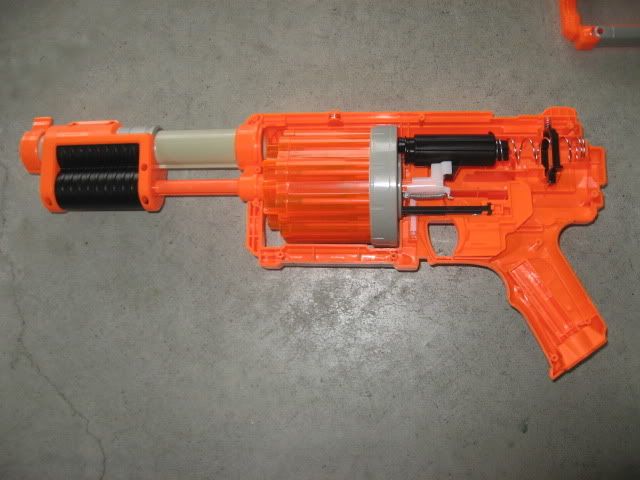 Step 2:
This is somewhat very similar to a maverick but…
DO NOT OPEN THE SCREWS FROM THIS SIDE…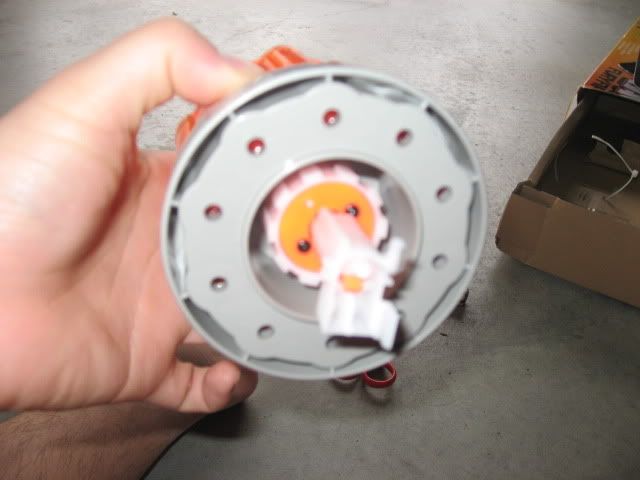 There are THREE hidden screws in the three holes presented in the picture below. You may need a thin screw driver to into the small area.
Step 3:
Remove the ARs, they will fall all out just like the Maverick would.

Step 4:
Remove the pegs by cutting it down with scissors. It is optional to drill it out or dremel it, but if you don't do it properly, the seals will be crap and thus your gun will perform crap. It is very similar to the Maverick if you guys have modded one.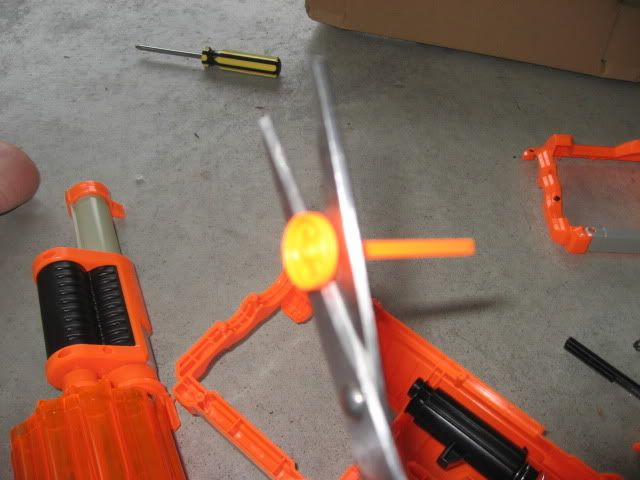 Edited by Fu-BJ, 13 February 2011 - 05:39 PM.