This writup uses simple english, and is extremely easy to build. I wrote it so that even the noobiest of noobs can understand and build this
Test videos:
http://www.youtube.com/watch?v=C4Sg5khc_Hc&feature=related
Introduction (how it came to life): So after i made my first RSCB clip, i wondered: How else could i use this concept?
I hooked up a pump directly into the back of it, and started pumping. Every pump or 2, a dart shot out. It fed and fired on its own, but the airflow was too slow. I hooked a titan up to the back, resulting in 3 darts launched, with a huge velocity drop after each dart (first dart went out really fast, second one kinda weak, third one just fell out and the fourth one didn't escape the barrel). I then hooked it up to a magstrike and the results just blew me away. They shot out one after another, at a ROF faster than a magstrike. The darts didn't spread out like a shotgun, and the range was good too. This is a guide how to make your RSCB work as both an RSCB and a SMG, and how to add a compact SMG onto any hi-volume airtank nerf gun, using its air tank and any magstrike/rf20 type valve.
ARSCB stands for Aden's RSCB (or automatic RSCB, if you don't think i'm that important
)
AIC stands for Aden's inline clip (or automatic inline clip)
How it works:
a constant air stream is pushed from the back of the clip. all of the darts are pushed forward until the first one is lodged into the beveled cpvc, creating a seal. air pressure is built in the copper pipe, until the pressure overcomes the friction of the dart in the barrel, and the dart is launched. the seal is broken when the dart is fired, and the escaping air pressure from behind moving forward pushes the next dart into the barrel. This process repeats about 10 times per second, and it NEVER JAMS!
Instructions
First you need your supplies: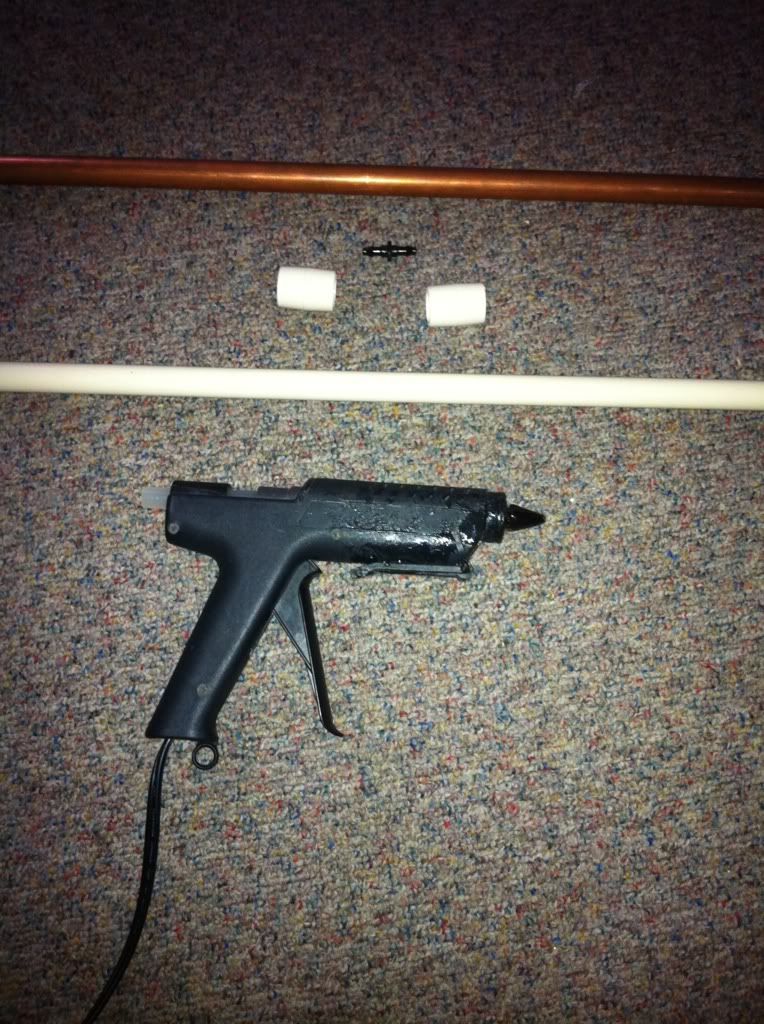 Materials:
-1/2" cpvc
-1/2" copper
-1/4" Irrigation tubing connector (you can get these at any hardware store in packs of 5 for less than $.50) or any other plastic tubing connector
-1/2" cpvc coupler (for an AIC) OR 1/2" cpvc T and 1/2" cpvc L (For an ARSCB)
-1/2" cpvc coupler (can also be replaced with a 1/2" cpvc L)
-air tank with slow release valve to connect it to
Tools:
hot glue gun
pipe cutters
dremel
Step 1: Cutting the pipe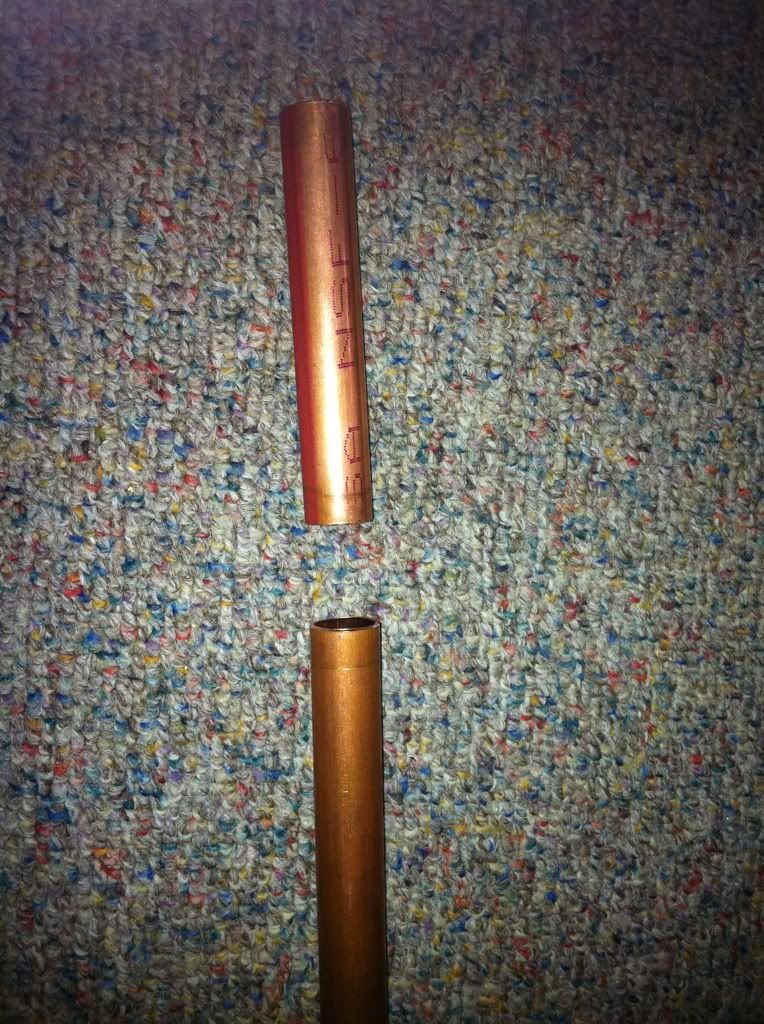 The copper pipe will serve as your magazine. The longer the copper, the more darts you can hold. Increasing the size it will also increase dead space reducing efficiency, but not too much.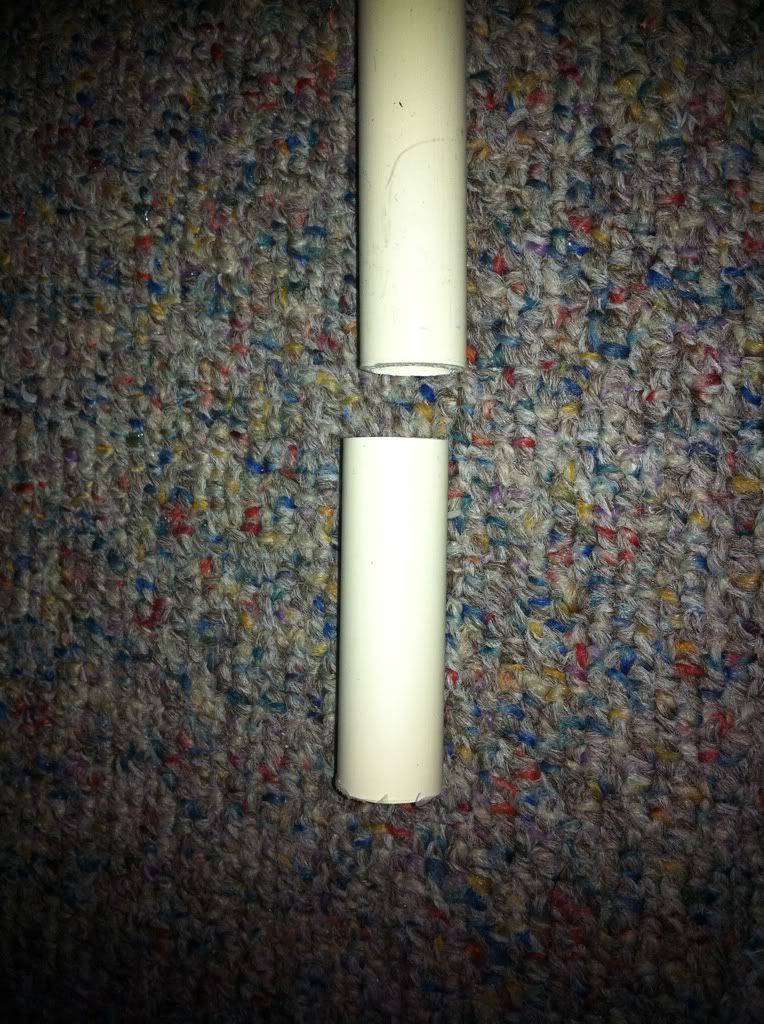 This will be your barrel. This is a little tricky. Make it too short, and the dart will not get much range. Make it too long, and the second dart will load and seal before the first one leaves the barrel. if this happens, then each dart will be pushed by the dart behind it, as opposed to the air pressure, which will lead to horrible ranges, and scattering darts.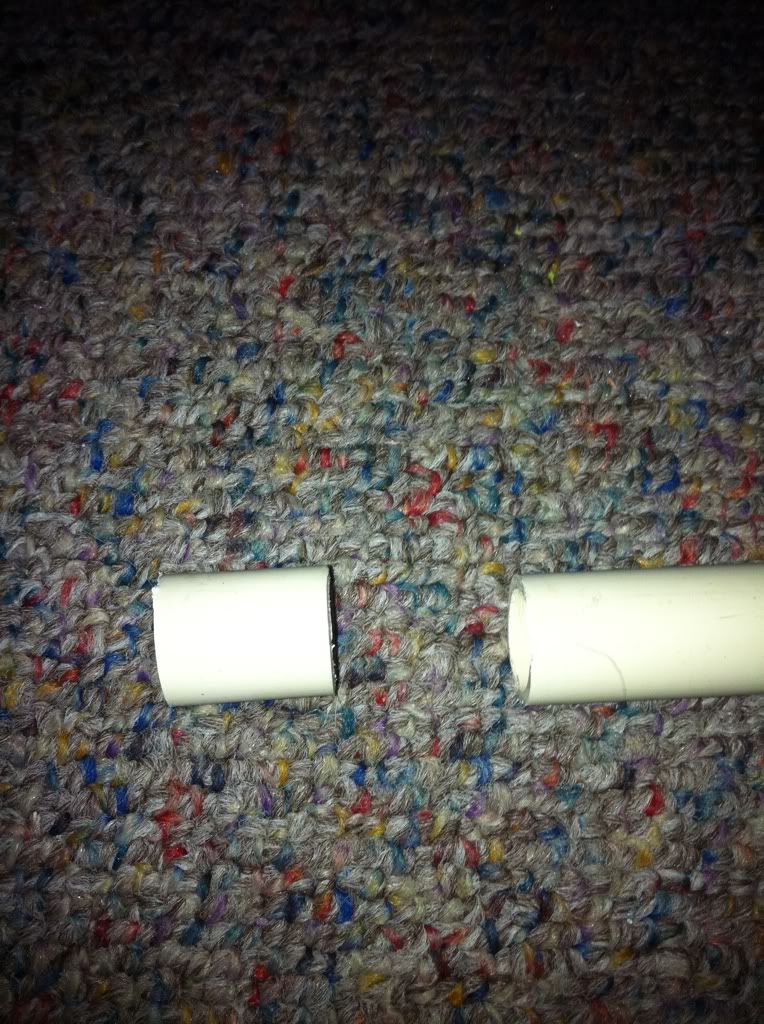 cut this about 1/2 an inch long. this will be part of your back adapter
Step 2: Bevel your barrel
Take a dremel, and widen the inside diameter (ID) of the tip of your cpvc barrel. have it start about 1/2" in, and make the ID on the end as wide as you can. Make it smooth, so it will feed better and not tear up darts.
The before and after beveling. (the wider one is the beveled one)
Step 3: Make your pipe adapter
take whatever tubing connecter you chose, and hot glue it inside the 1/2" long piece of 1/2" cpvc you cut earlier. the tubing connector's holes should poke out on each end, so air can flow through it, but the rest should be sealed. here is a picture of what it should look like: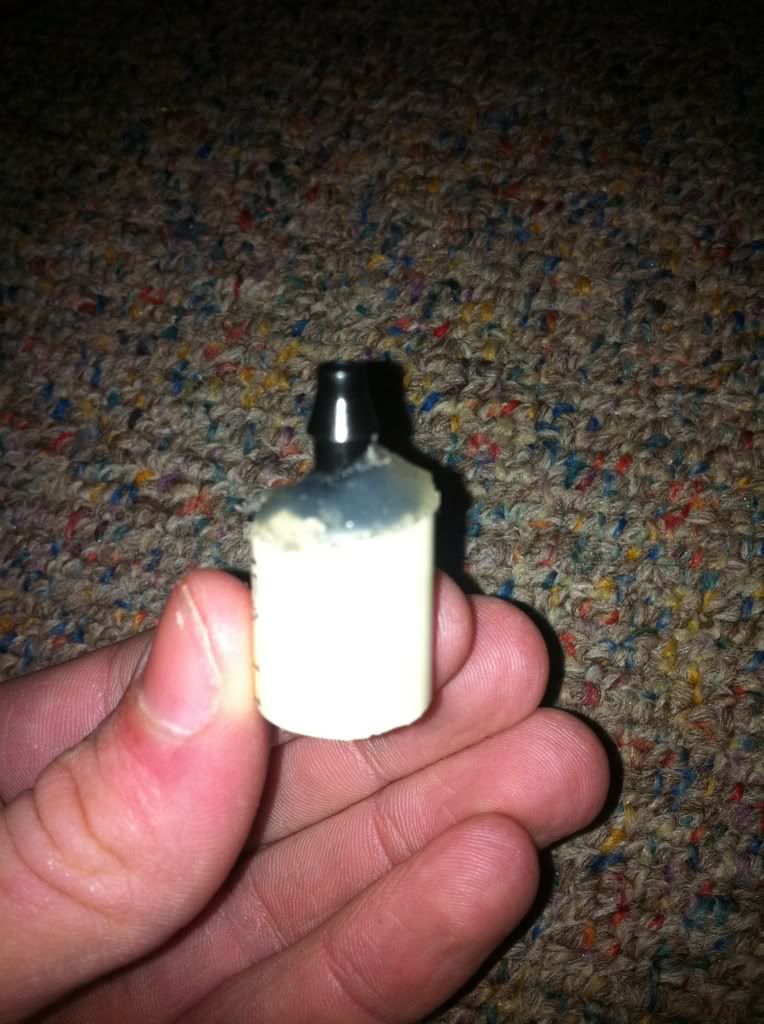 now take this cork and plug it into a 1/2" CPVC coupler or elbow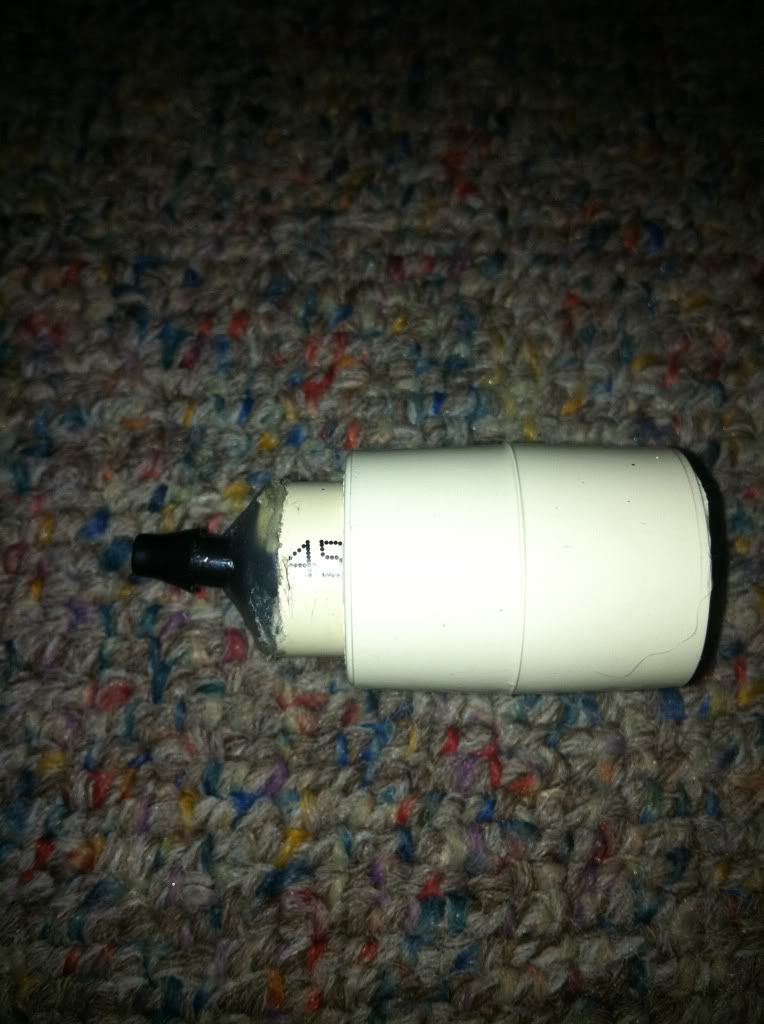 Step 4: Put it all together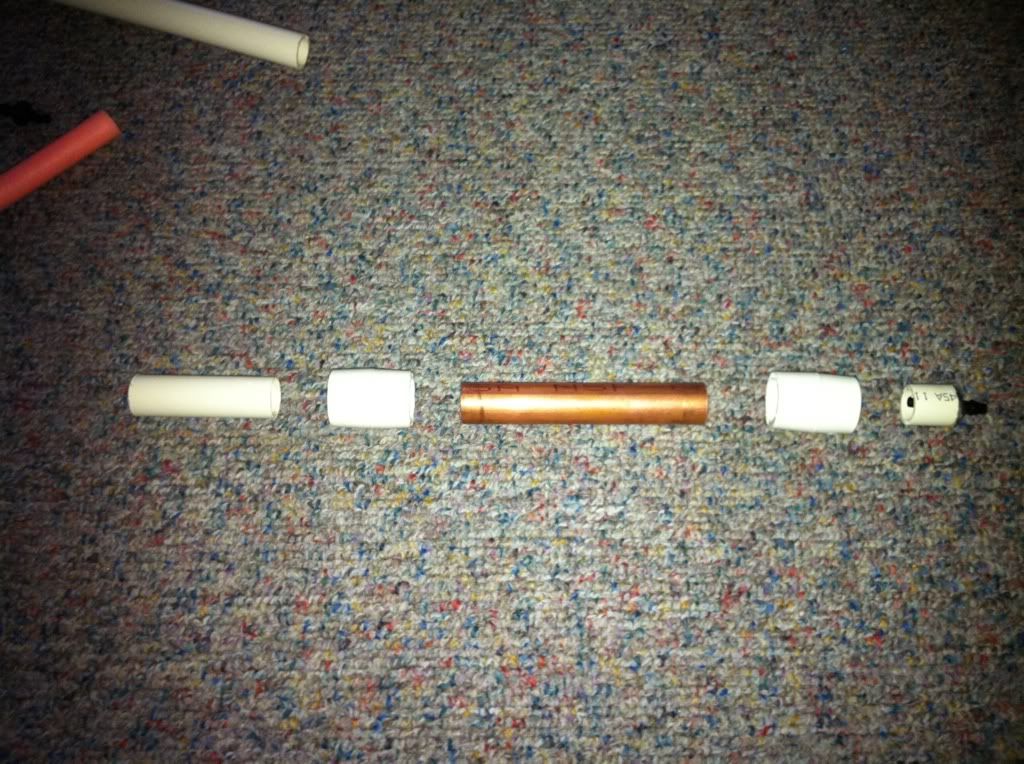 before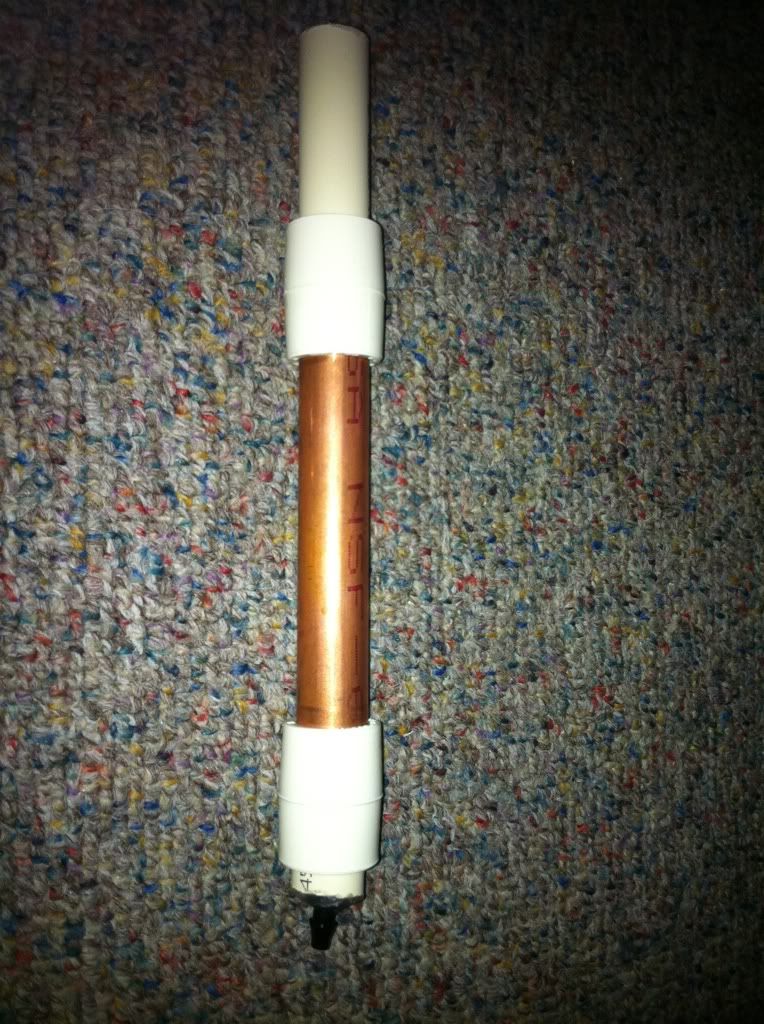 after
make sure the beveled end of the barrel is put in the coupler. you can glue it all together if you want, but DO NOT GLUE THE BARREL INTO THE COUPLER, or else you can't reload it.
This also works as both an RSCB and an ARSCB, as shown here. This one works with my Longshot+titan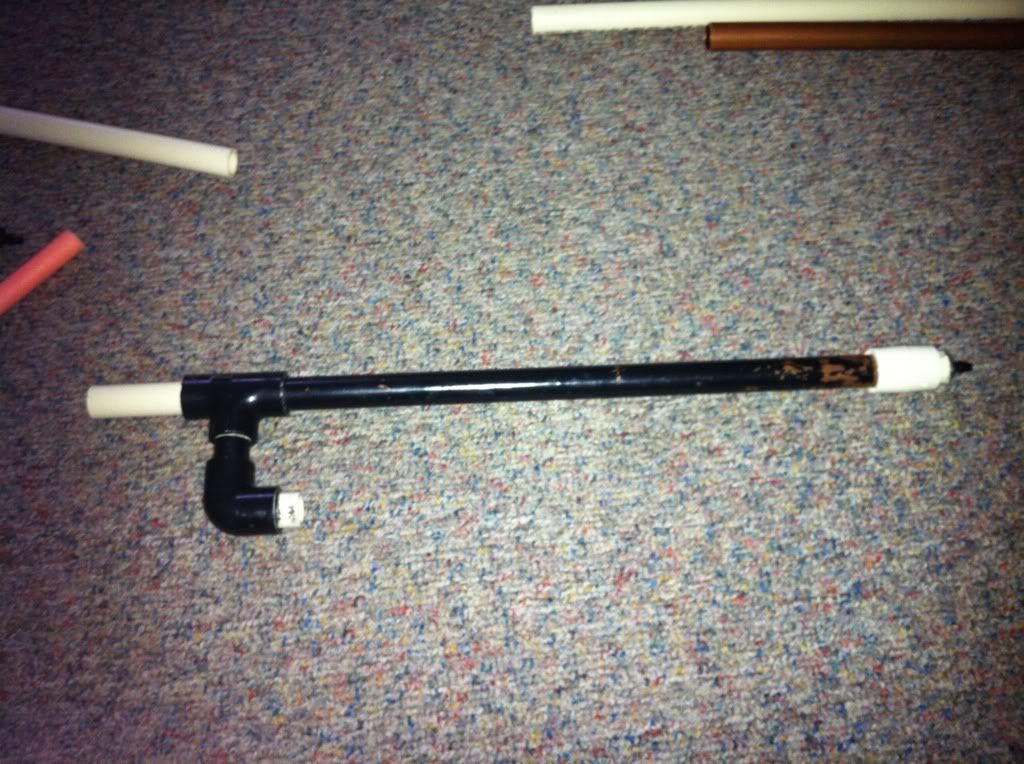 Step 5: Customize
put it on a gun, hook it up by itself, integrate into a current rscb-ed gun you have, or find some other way to use it.
Video links at the top
Tell me what you think or questions you have. Hope you guys like it