Alright so I got an Eagle eye from my dad for free and I wanted to do something with it. I was making a Pvc/cpvc breech at the time and an Idea came into my head. I got working and really this is very simple.
Materials
3.5 inches of 1/2" cpvc
E-tape
Dremel
drill
marker
exact-o-knife
15 minutes of your life
OK so lets get started. First you are going to want to pry of the priming bar. I used a claw hammer and it was very easy.
Next take out all the screws and open it up. Here is what it should look like.
Gut the internals, I chose to gut the electronics also but you can leave them if you want.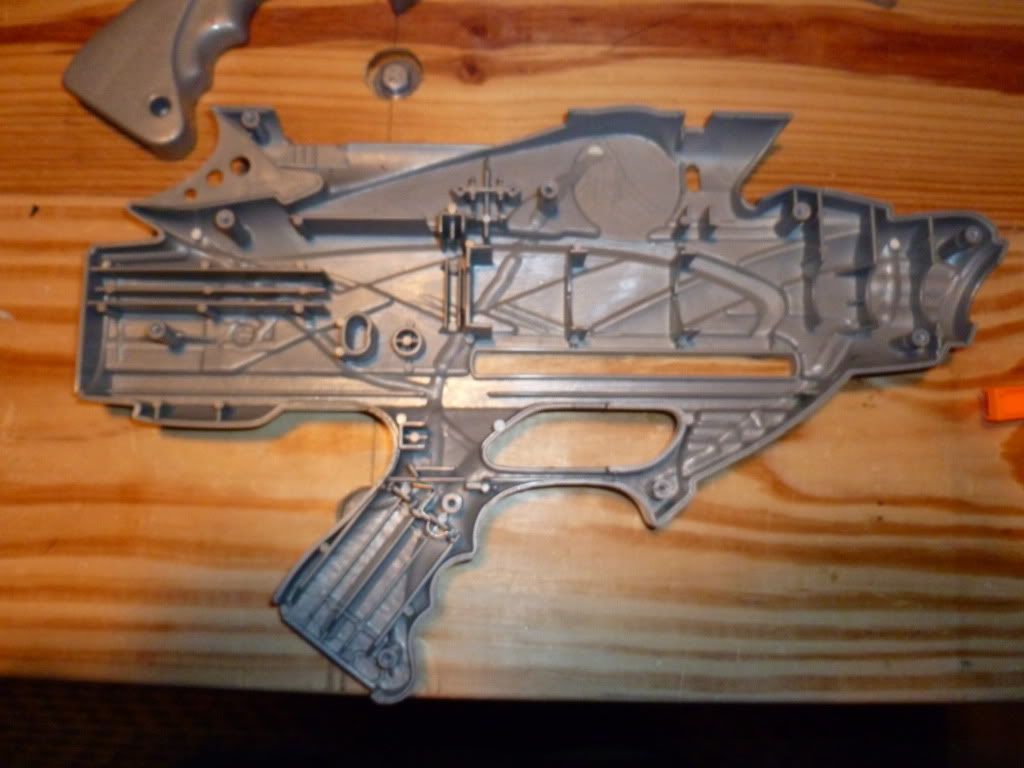 Next make a mark at least 5/8" from the back of the barrel.
Then mark off a slot big enough for your dart to fit into plus an extra half an inch or so. Cut out the slot with a dremel.
Now clean it up a bit with some sandpaper and an exact-o-knife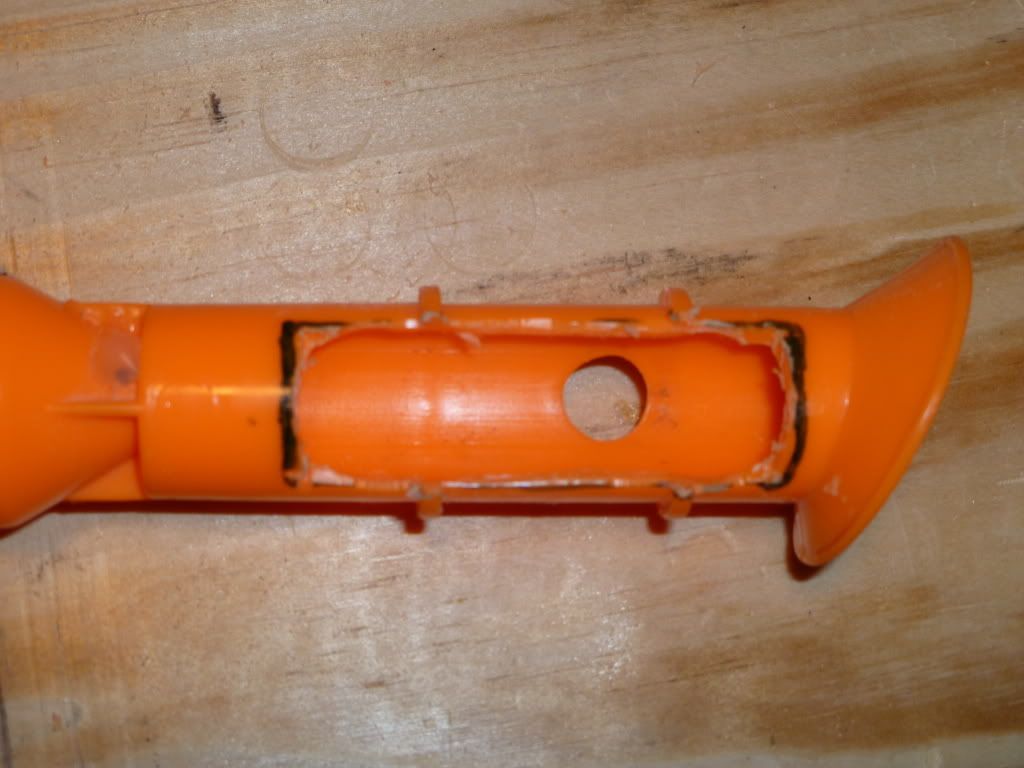 Next drill a hole in the shell big enough for your dremel's sanding drum to fit through. It should go on the little ridge in the front of your shell. You can kinda see it in this picture. It is to the left of the hole I drilled.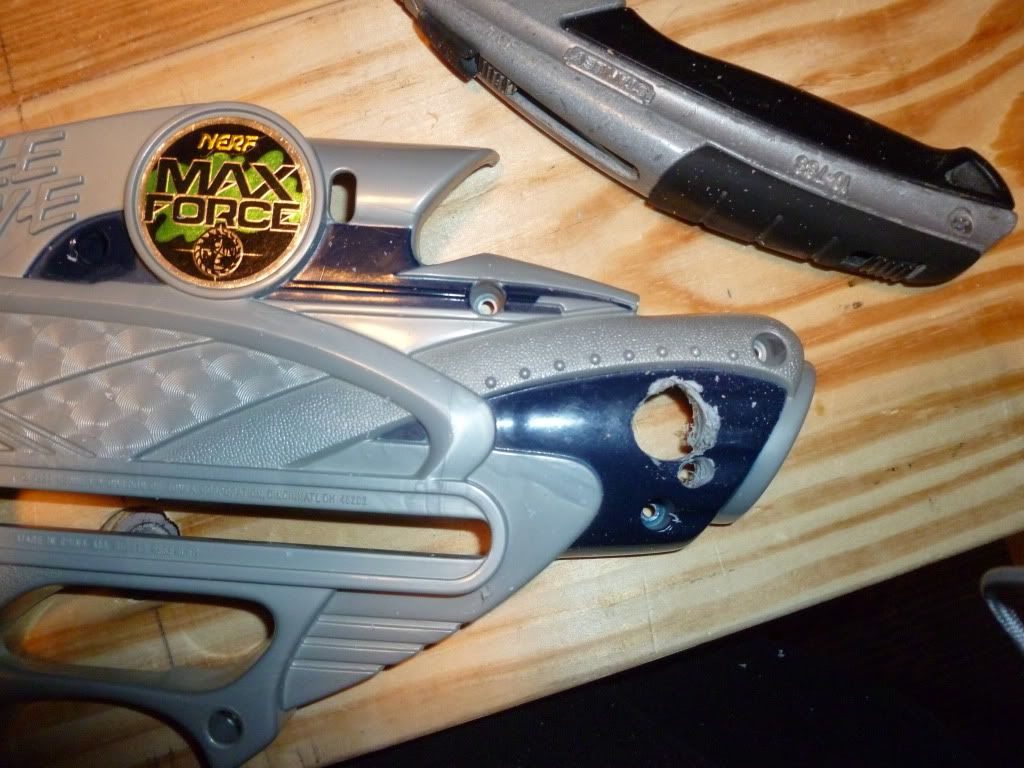 Put your plunger assembly in the gun and put the two halves together. Dremel a slot in the shell big enough for you to be able to place the dart in the old barrel.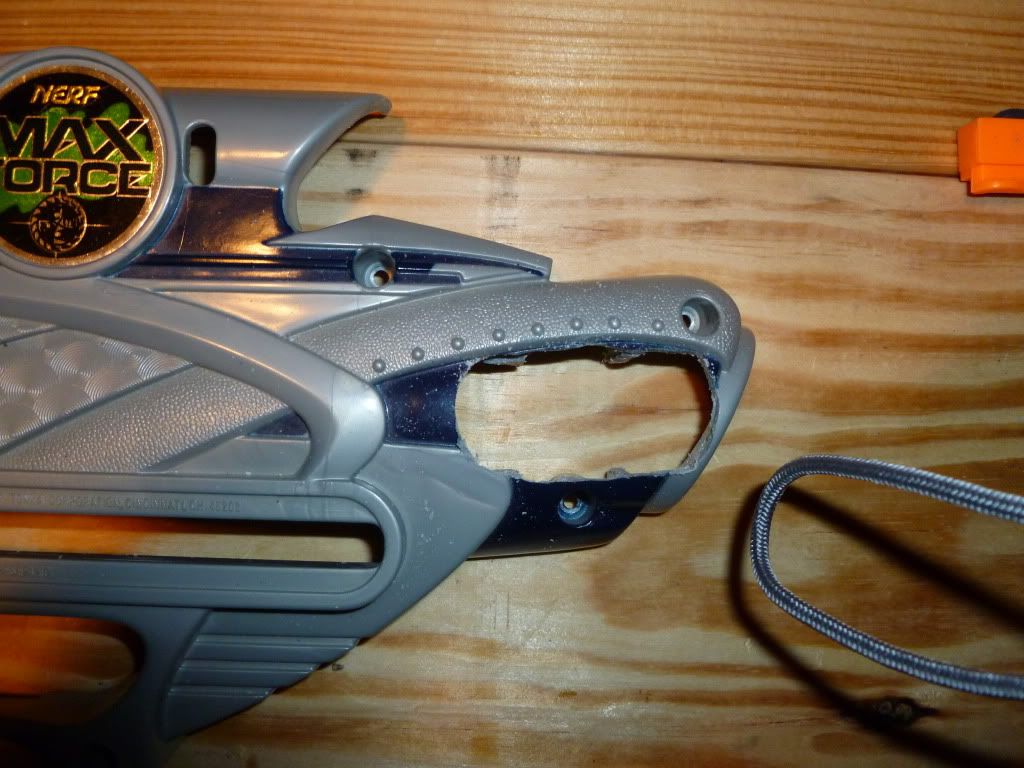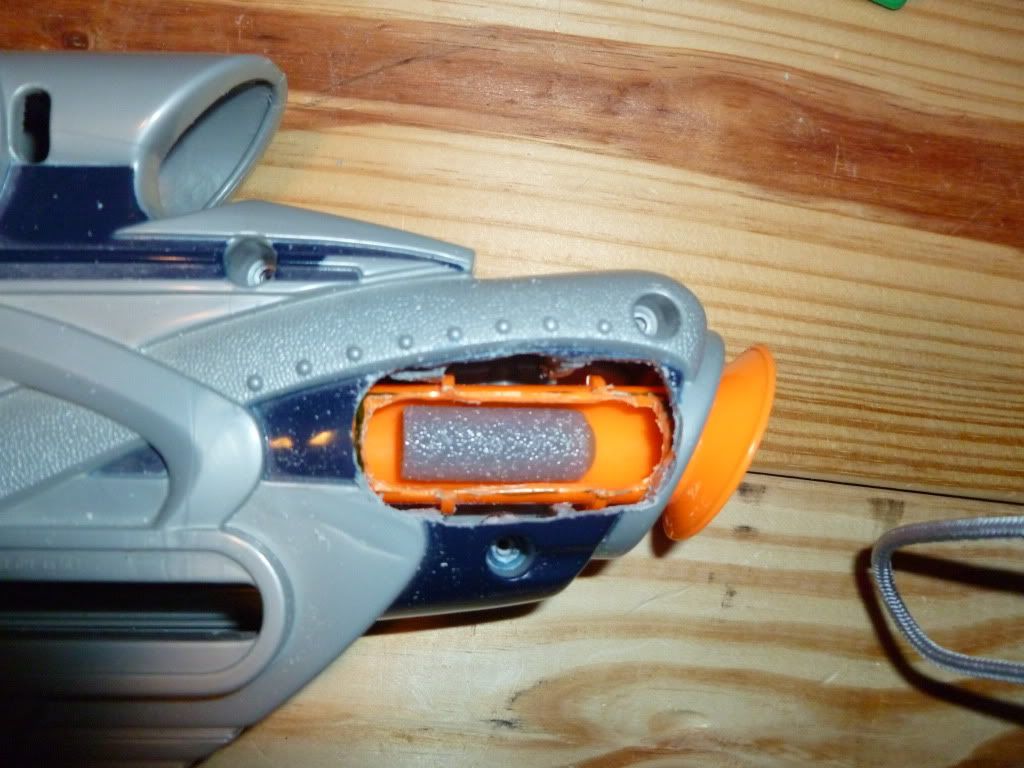 Now take your 3.5 inches of cpvc and wrap it in e-tape till it fits nicely in the stock barrel. It should be able to slid back and forth and if you push it all the way back, cover the barrel with your hand and blow into the plunger tube you should loose no air.
Breech open
Breech closed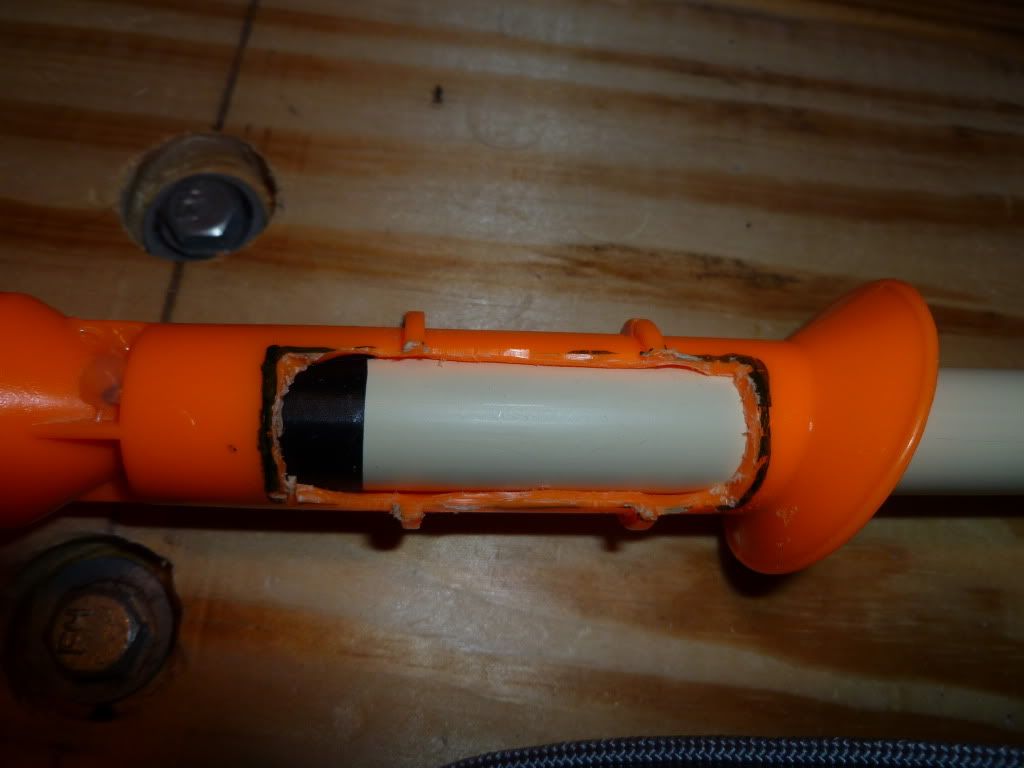 Wrap the plunger head in e-tape and lube it up.
Put everything back where it goes and screw the gun back together.
Final thoughts, this was a really simple mod. I am satisfied with the range. It gets about 55-60 flat but that is not official since there is 3 and a half feet of snow on the ground. I did this by shooting down my sidewalk and counting how many posts I passed on my fence since each post is 5 feet apart. It averaged out to be about 55-60 feet with single bb darts.
Questions? Comments? Flames?