What I decided to do to my underrated, cheap, and kinda icky when stock blaster.
Stock ranges are about 24 feet, flat.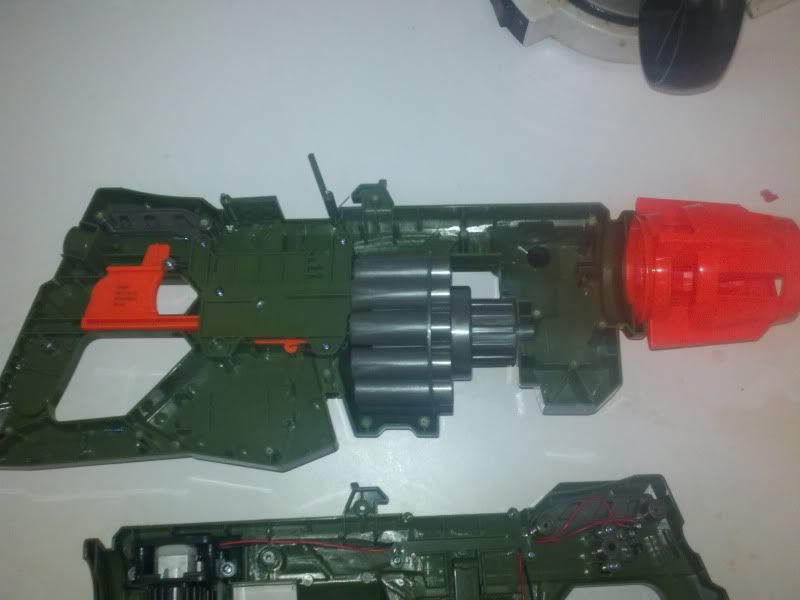 [creds to nerfhaven for the stock internals pics, I forgot to take some.]
Step 1. Tape the flywheels.
Wrap some of the tape of your choice onto the flywheels. Make sure to wrap it evenly on both.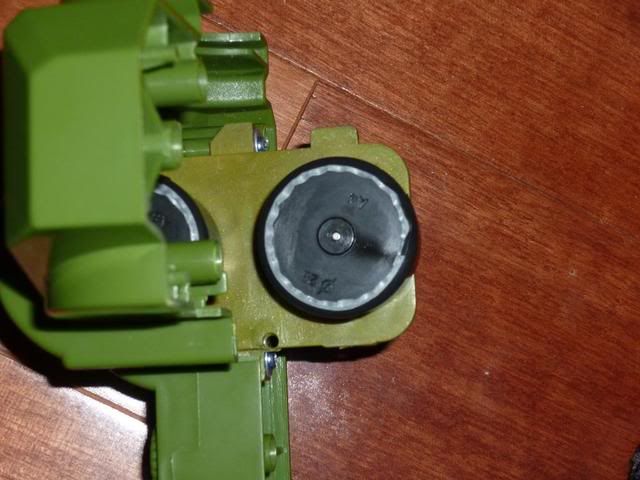 Make sure the flywheels grip the foam of the dart, not just the head.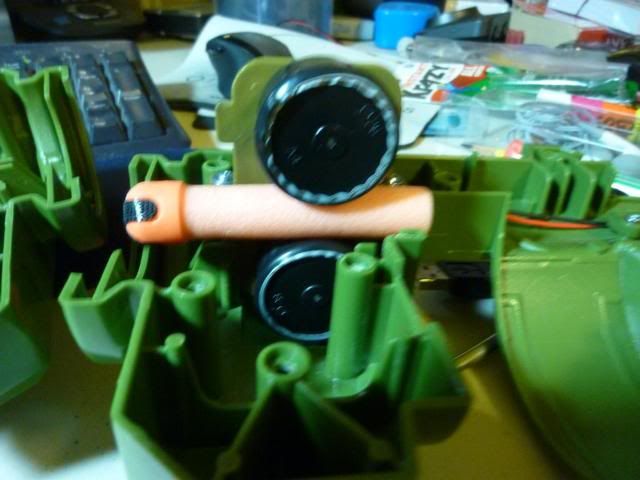 Step 2. Electrical stuff.
Remove the orange thing by twisting it, so the wires wrap around each other, until it breaks off.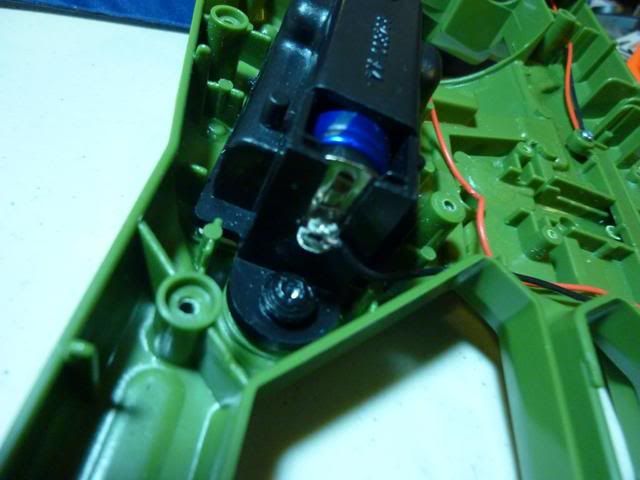 Stuff your dead AA battery into the bottom slot, and then pull out the big piece of metal from the part that doesnt connect to the wires, and save it.
Place a 9v battery in the empty spot, and take that piece of metal and try to make the ends connect. I used some spare parts, but this really doesnt matter. Even a paperclip would work.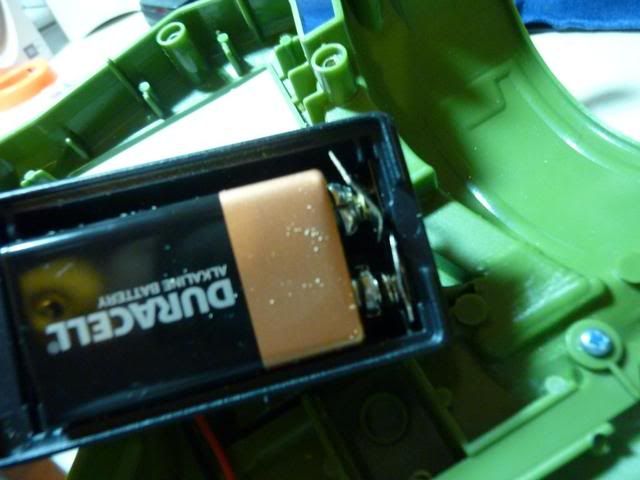 Dont forget to sand off the battery cover so the 9v will fit.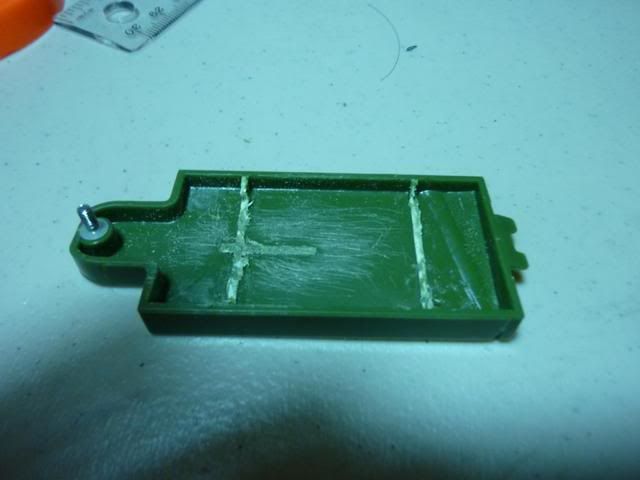 Step 3. Make it easier to turn on.
Remove the two screws that hold the on/off switch parts. Youre left with this. Ignore the melted-ness of it. It was from a failed attempt to make it trigger-activated.
Cosmetics.
I took the nosecone, stuck it in boiling water, pried the top off, and cut it down to fit in the front hole. I now can silence the motor slowdown with my finger.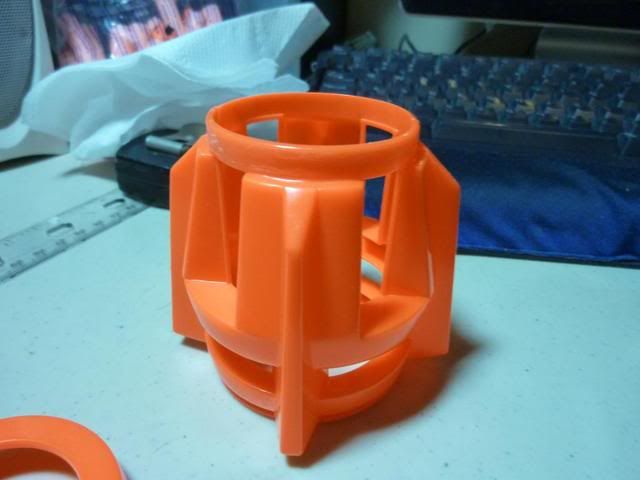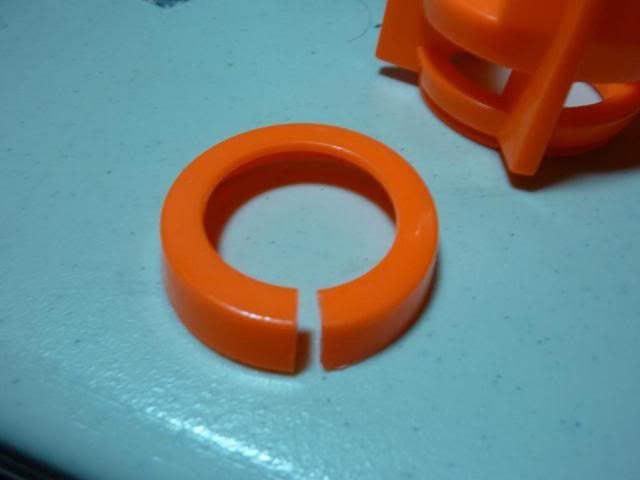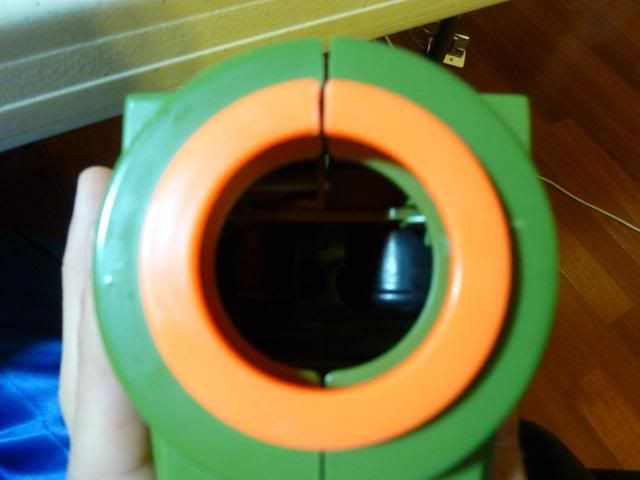 Overall pictures.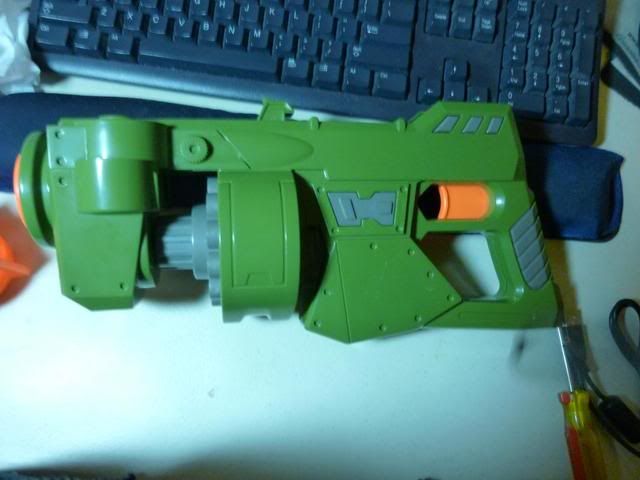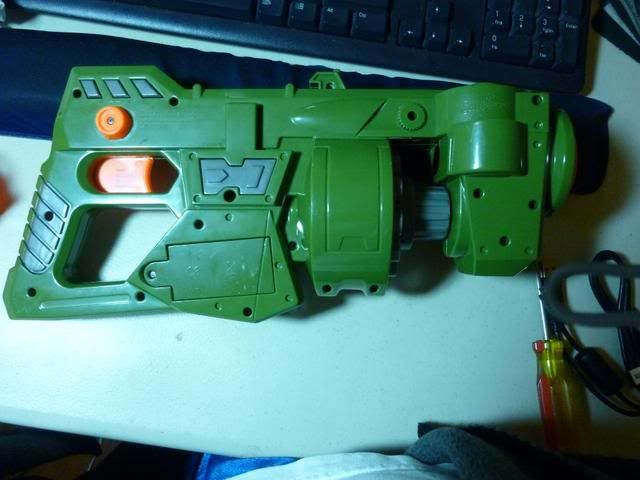 Its still not done, but this should help other people trying to mod this blaster.
Ranges are now about 30ish feet with taggers, and its accuracy is great. You can actually aim. Plus, it no longer jams.
[Oh, and the random longer screw goes right above the battery box.]
[PS. I forgot to take pics of this, but pull out the rubber cylinder tab thing in front of the flywheels with pliers. Pretty straightforward.]
Review.
Its best with taggers, more opportunities to mod than the barricade, and connects with the other blasters in the ultimate line.
I'm waiting for a tagger clip to come out, so I can put that in [streamlines are horrible with this]
Edited by mysterio, 16 January 2011 - 10:09 PM.