Most of you have at BEST only mocked the Monsters VS. Aliens Area 52 movie promotional blaster. To hell with all of you, this is a foe not to be taken lightly: I have not yet come across a blaster so obviously intentionally impervious to modification as this…but here goes!
Here is the filthy b-word, little did I know what I was in for.
Exploded view of attachments and such.
The stock ammo is red with purple streamline-esque tips, about 1 ˝" total length. Very dense foam, solid rod of plastic through the center, slightly larger than stock Nerf dart, less than a mega. Sorry…they all got lost behind various cubical walls.
The scope is quasi-functional.
The big fat part under slung is a dart storage area.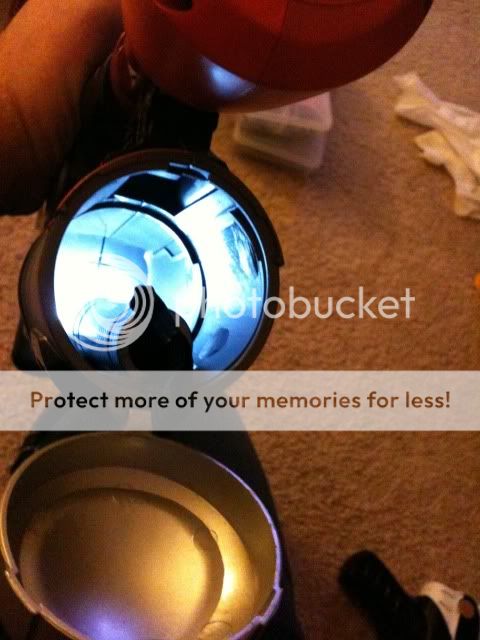 Internal n0rp. Don't worry: there is nothing uncomplicated from here on out.
Here is the overly complex trigger. Seriously, someone banked their career on this design and ended up getting less than 2% of the total profit which, I'm pretty sure, was the $5 I and I alone paid for one of these.
Here it is primed. The catch is more like a SNAP than most nerf blasters.
There are like 30 steps to the mechanics of priming this but here is the jist: pull-back, push forward, dart magically chambered and blaster is primed. The plunger recesses into the priming handle knob, see here.