Hoping to get a modification into the dictionary, here goes. One day, I was thinking about longshots and how nerf modders replace the breech to achieve a better air seal and many other mods are also done. When I was thinking, I thought about a raider and how nobody likes it. However, nerf modders like the drum due to its 35 shots. To achieve a really good rate of fire and really good ranges (from nerf guns...not homemade), you would theoretically need a longshot and a raider coming to a budget of about 60$. I personally hate spending money so I wanted to get mad power out of a raider. Because of that, I present to you: The Ultimate Raider.
1. Unscrew your gun:
not my pic: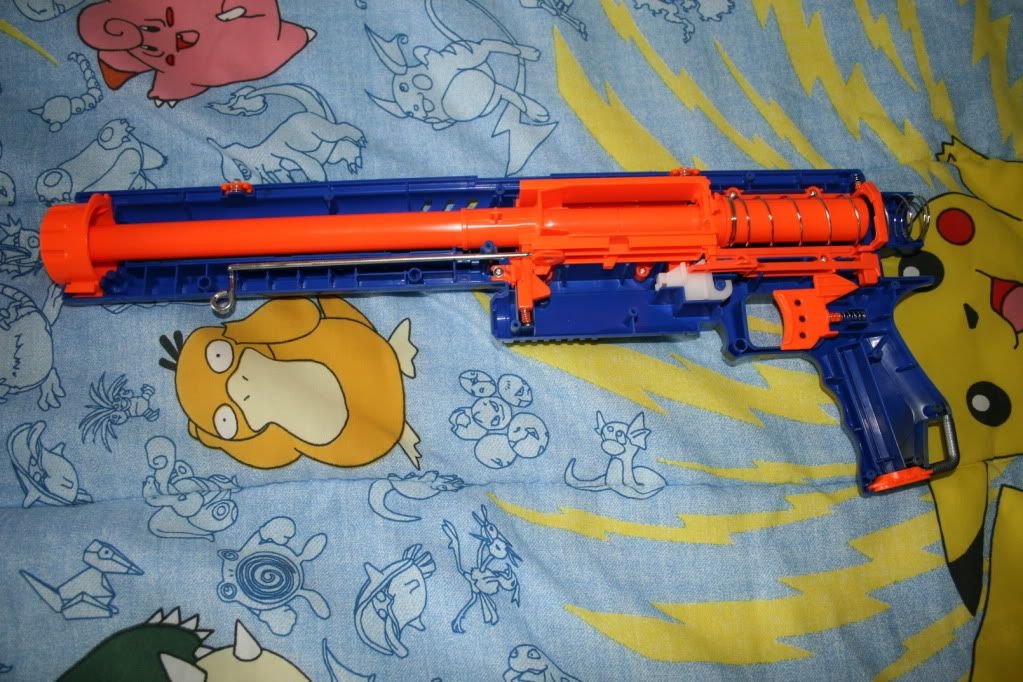 2. Remove your air restrictors which is fairly basic.
3. You can now build this breech: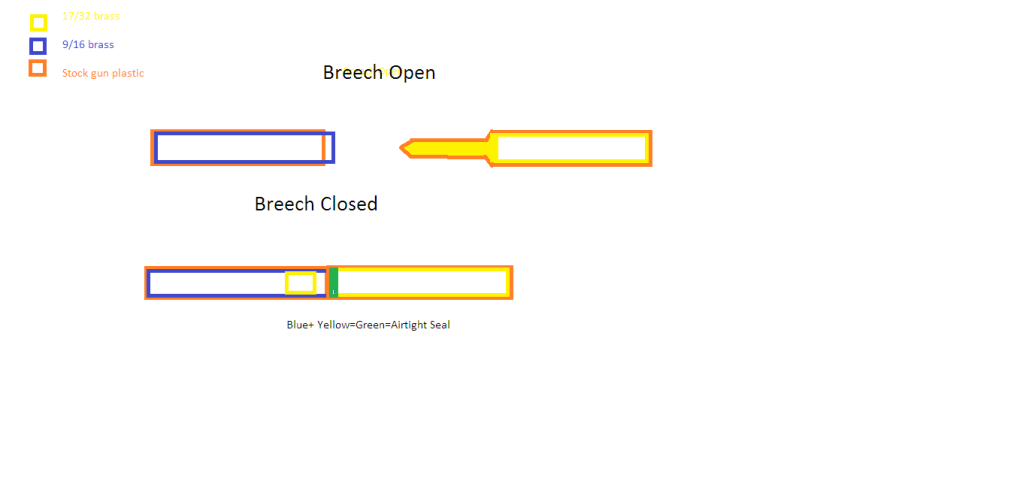 4. Now, you can use streamlines or use a stefan modded drum.
Thank You
(I cannot test ranges right now for many, various reasons)
Questions?Comments?