First off, credit for inspiration from this thread.
http://nerfhaven.com...showtopic=19631
REASON to even give this a shot is this.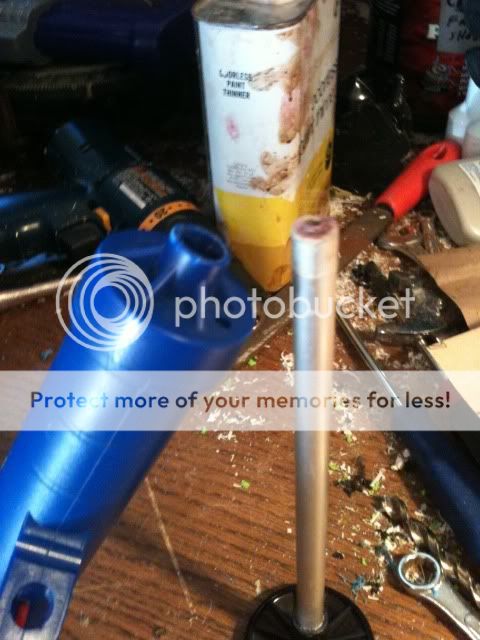 Solution! This amazingly, was ALSO broke: the end popped off after some intense ball pumping (F Right!)
Now, I could have just glued all this crap back together. Would have been just a dandy solution but I had gimmickier plans!
The stock plunger head, much different design than most air pumps we are familiar with.
Both the ball pump I used and the Handle/pump of a Cobra an just a fraction of a millimeter larger than the ID of 1 ¼" PVC, so a little sanding and creative cutting…
BAM! A scrap of 1 ¼" PCV and you are done!
There are, of course, other ways to do this.
Looking' good here. Surprisingly comfortable as well as functional, plus points for anti-minimization.
Makes a viable stock as well.
HELLA BAM! My personal configuration with 6-barrel attachment. Really though it's just for show just for this pic, I have yet to figger out a reasonable use other than the obvious 6-shot burst (which is actually quite effective).
Also, I am sick to shit of things turning, rotating, or otherwise getting F'd so in addition to proper scoring and generous goop I threw some number four ¾" machine bolts at three points around each of the two problem sections.
The results are astounding, it would take 20-30 pumps to get good pressure before it broke on me, now 20 pumps will blow gravel off the ground from 3 feet away. I'm sorry, I have no practical way to measure the output.