Okay, so it'd been a while since I put up a write up, and I got a contract and a new camera, so I figured it was about time. And if anyone has paid attention to the mods that I do, it's very safe to assume this mod will be to a Nite Finder. But you would be wrong, this mod is to two Nite Finders!
It's essentially a Nite Finder Manta (NiteManta), but this one is done exceptionally clean and is extended draw. This is a contract for "freakyhamster777" who requested that I put RSCB's on each gun. I advise against it if you're to recreate this mod because Nite Finders are not powerful enough to make use of RSCB's while maintaining decent ranges.
But either way you want to do it, here it is:
Materials:
2- Nite Finders
2- ˝" CPVC Elbows
2- ˝" CPVC T's
2- ˝" CPVC Endcaps
20 inches of ˝" Copper
11" of 1" PETG
2- ACE #49 Springs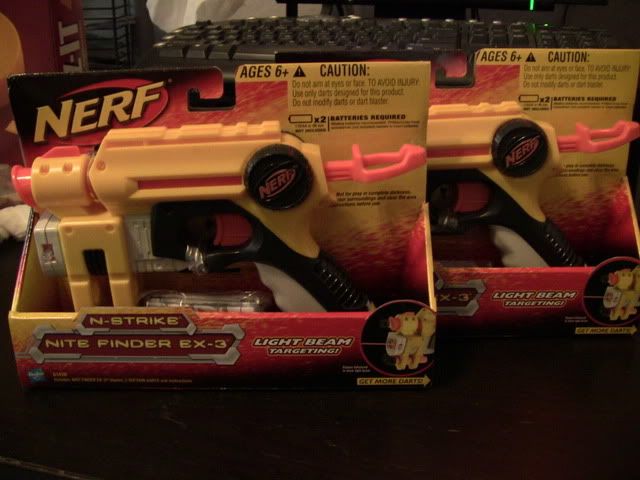 Here are my two victims!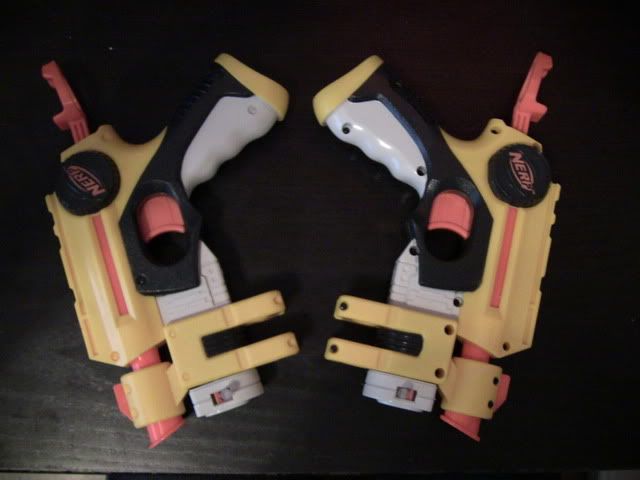 Unbox them of course…
First step obviously would be to open each one up. These mods apply for each of the two guns.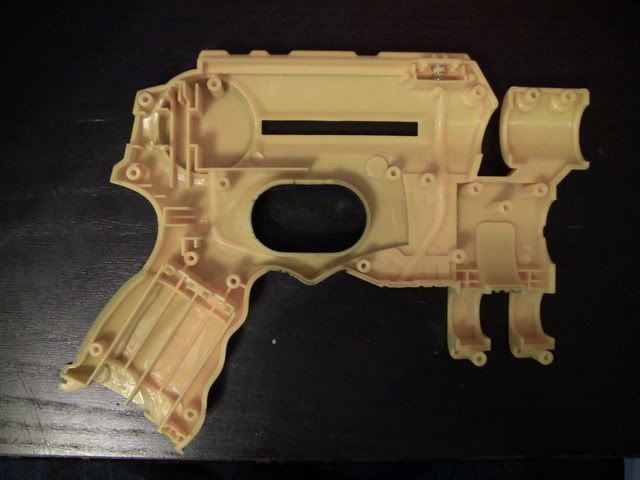 Once you've opened each one up, gut them completely, take everything out. Don't worry about breaking the lights, you won't be able to use it after this anyways.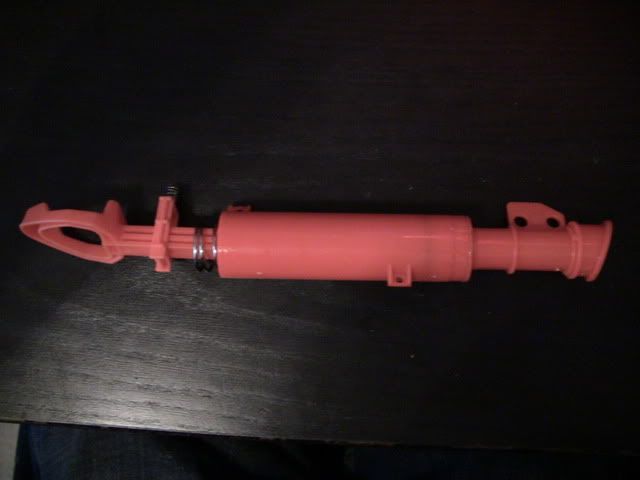 Take your plunger assembly out…
And scrap the plunger, we need to work with the plunger rod.
Put on an ACE #49 spring on. You can see the difference between the stock and the #49, so you tell me which one is the obvious choice… That's all that will be done to the plunger rod, I did replace the catch springs, but that's only if you encounter problems. And due to the new plunger tube we're making, you won't need to improve the seal at all.
Now take your weapon of choice and hack the… whatever the hell it is off the front of the gun.
Then Take your Dremel and grind the opening large enough for your 1"PETG to fit through. Make it as close as you can to the tube.
Now cut yourself 2 sections of 1" PETG about 5.5" long.
Edited by Banshee, 14 August 2010 - 08:10 PM.