Hey guys, i did search for a write up on the Alpha Trooper AR removal and got nothing, so here it is. Its very easy nothing major but in my case it added about 10-15 feet onto the range. In my opinion this is a pretty sick blaster, it shot about 30 feet stock, after my last purchase (longstrike) i was impressed. The Alpha Trooper is kinda like the pokemon Mew, its cute, small and fun to hold but when you try and fight against it it's unstoppable. Also sorry about the picture size i didn't know they were going to be so big.
Alright so here we go:
Step 1: Unscrew your blaster.
Very straight forward nothing hidden.
Step 2: Here is a quick shot of the internals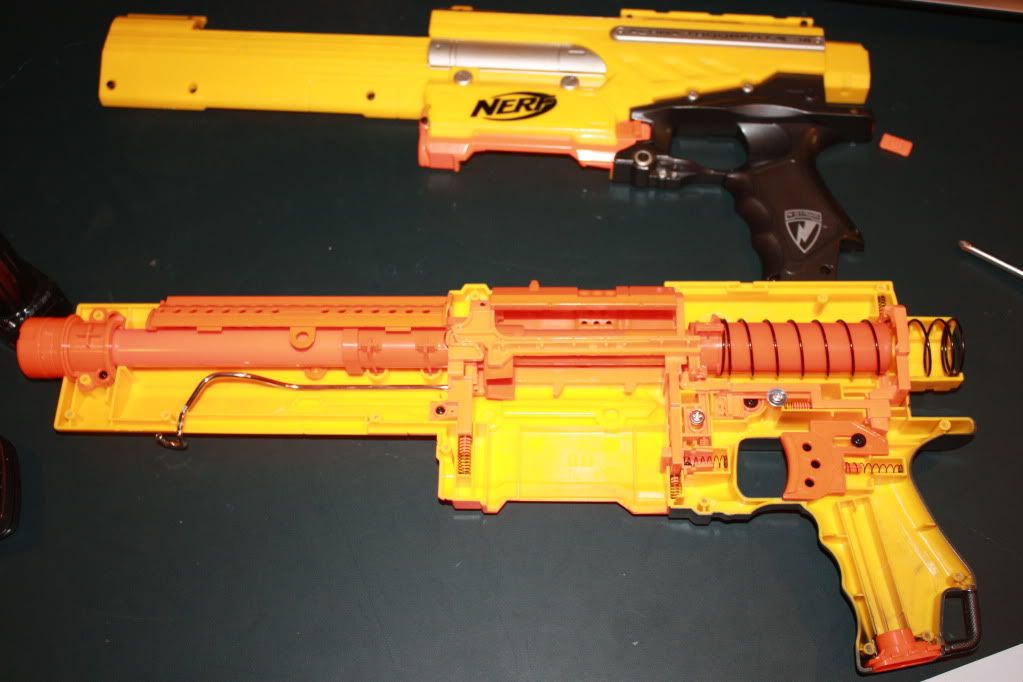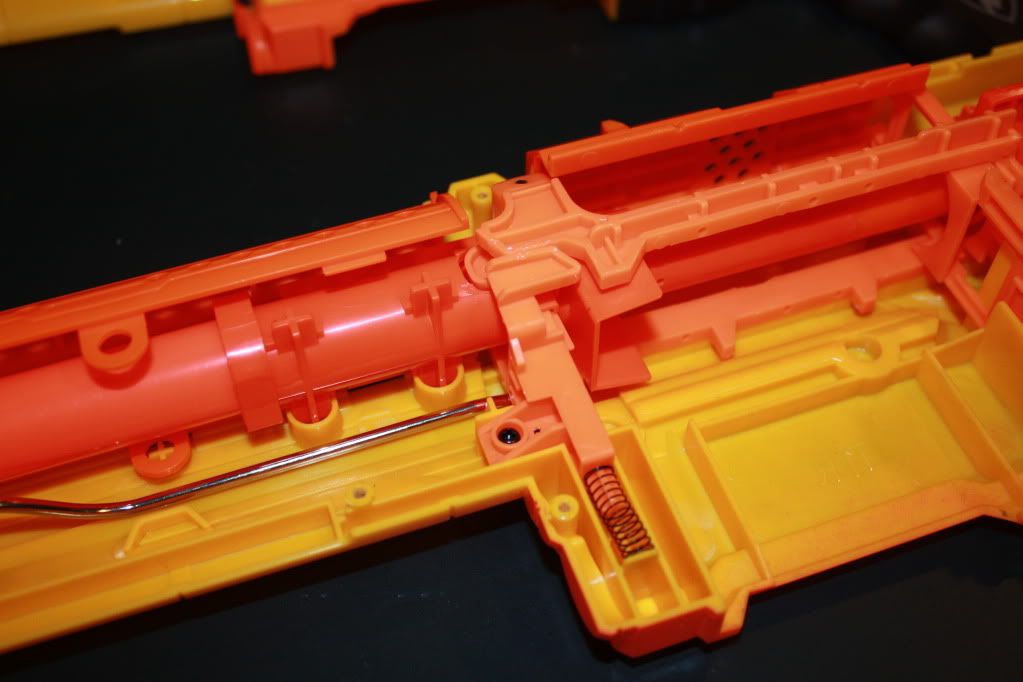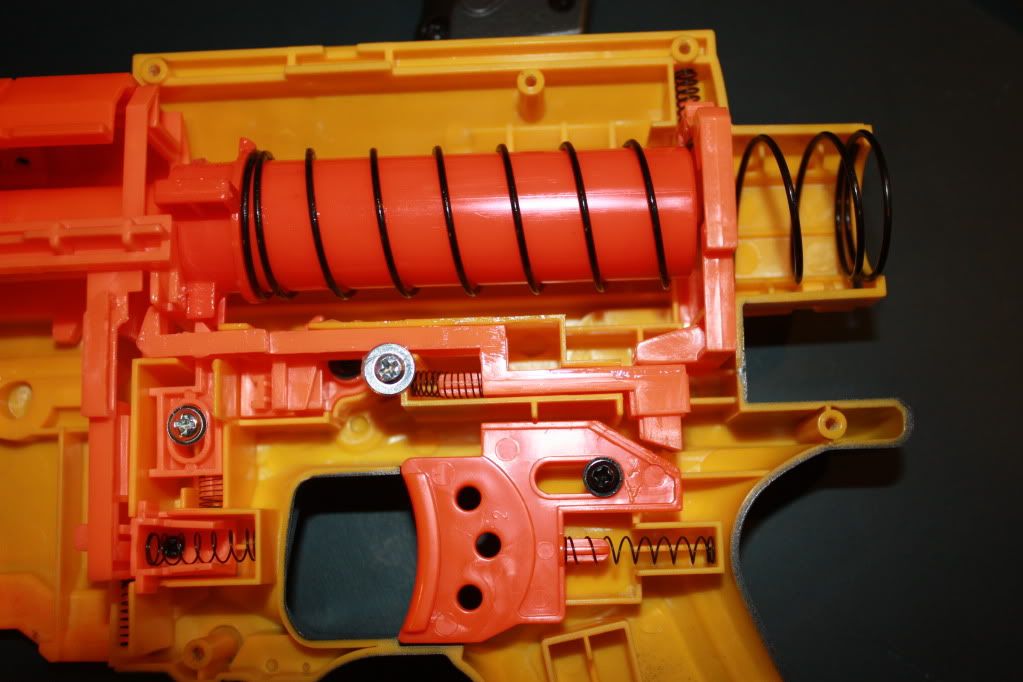 Step 3: Next we are going to take off the spring, plunger and lock.
Step 4: Then work the barrel out, and (sorry i honestly don't know what to call these two pieces)
Step 5: Air Restrictor removal.
If you look at the picture below, you see that this thing has a different air restctor than most other guns, that i have seen. It looks like it is made to allow more air through then previous AR's.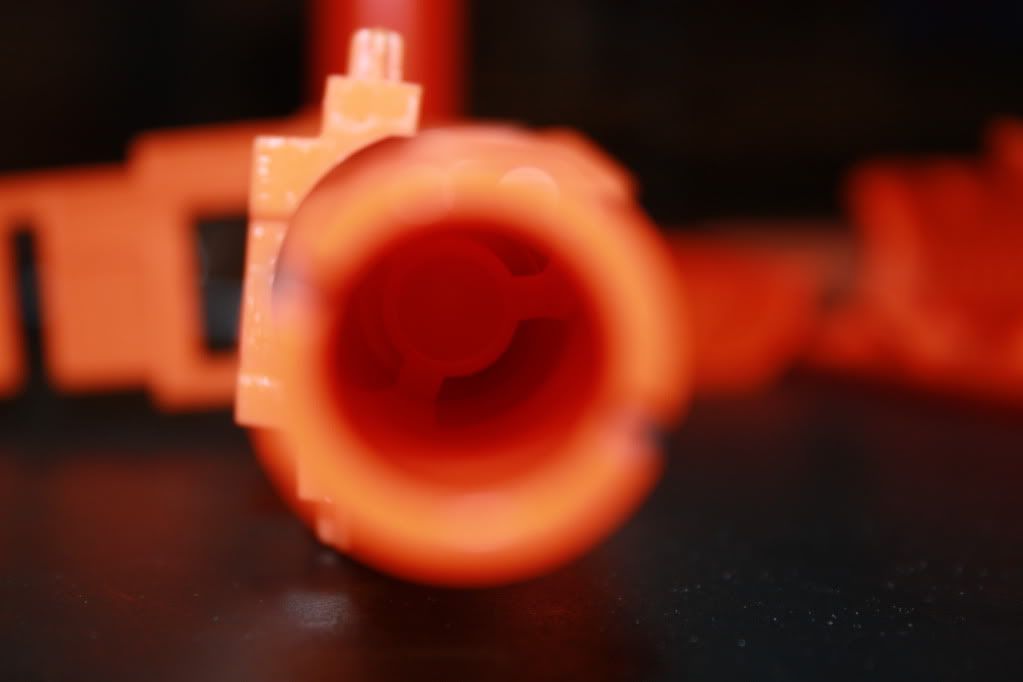 and while your taking out the AR chop off this clip lock too.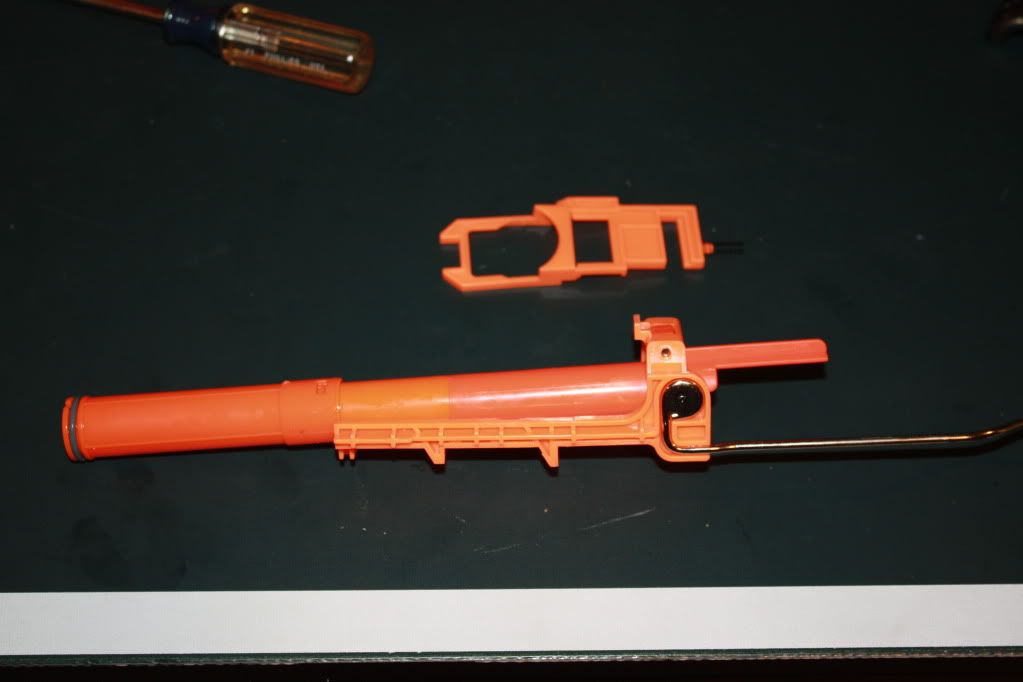 here is what it looks like with out the AR nice and clean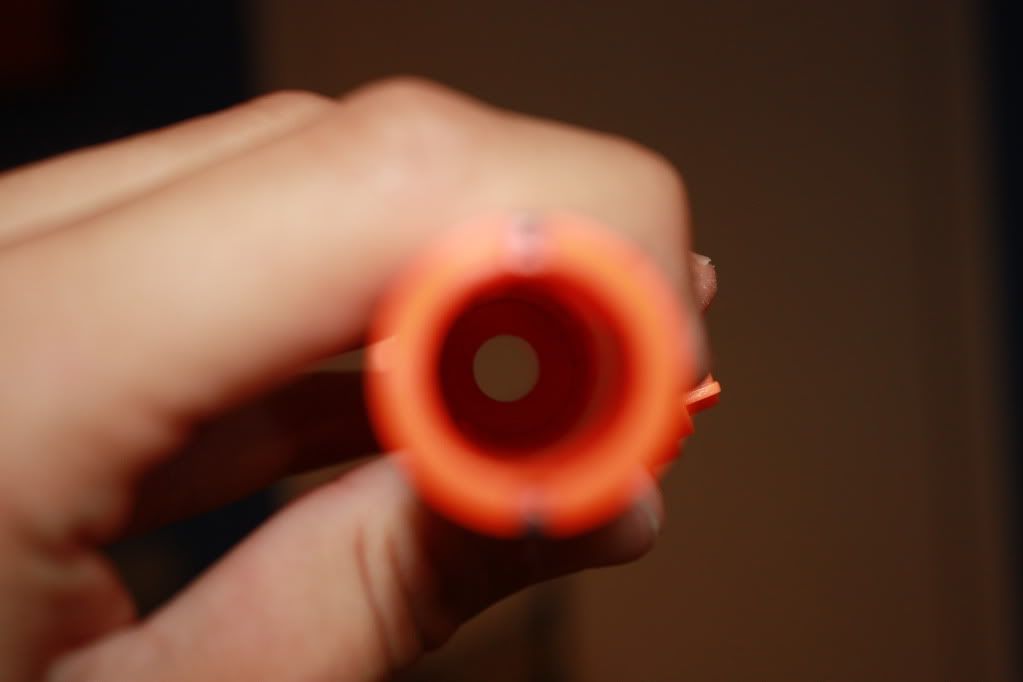 Step 6: Reassemble your blaster, and screw it all together and let er rip!
PS: I thought to my self "hey lets try and use a deploy spring to double spring it!" well turns out you cant because that would be too perfect, they are the exact same diameter
Alpha Trooper on the right, Deploy on the Left.
After the AR removal it went from shooting mid 30's to around 45 feet as an average the furthest of 18 shots being 63 feet, but the only happened twice. The condition of the bullet also seemed to have an effect so maybe stefans would work better.
hope this helps...though its an easy mod