After seeing xet's version of the homemade wye (
link
), I was inspired to make my own and see if it worked. So I present to NerfHaven my homemade wye!
Materials:
Half inch PVC tee
Half inch PVC elbow (the 90 degree one)
A Dremel with a cutting disc and sanding drum
Hot glue gun and glue sticks
Step One: Get your PVC tee.
Now cut off the top part as shown here: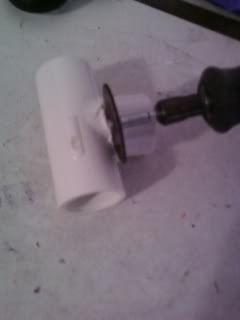 It should now look like this: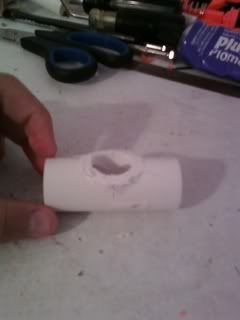 Step Two: Get your PVC elbow.
Now cut it down the middle as shown.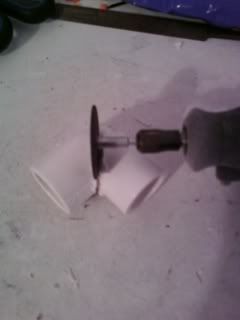 Step Three: Sand both of the pieces you just cut so they are as flat as possible.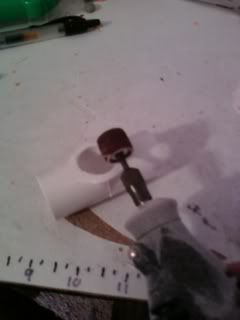 Step Four: Sand inside the tee on the side that you plan to insert you barrel. This will ensure easy feeding.
Step Five: Glue both pieces together.
And now you're done! All you have to do is attach a clip, a barrel, and a blaster and you have a fully functioning homemade hopper clip!
I give credit to xet for the idea of this project.
-Abyss Mods