My town's annual game of Humans Vs. Zombies begins today and this time we're playing with different rules. The Original Zombie (OZ) is no longer completely invincible until he gets his first kill. He can now be stunned if he's shot 5 times within the span of one confrontation.
My squad runs drills to prepare for OZ attacks and we found it's extremely difficult to get off 5 shots before someone is lost even if we work as a team. With that in mind, I built a last resort "shotgun" to help ensure a stun.
It's a very simple gun. The reservoir consists of a 3/4" brass ball valve with extended lever, an 8" length of 3/4" steel pipe, a 3/4" steel coupling, a 3/4" x 1/8" brass bushing, and an 1/8" NPT schrader valve. There are 7, 1/2" CPVC barrels lining the inner circumference of 2" sch40 PVC pipe and an 8th barrel in the center. The gaps are filled in with silicone. The 2" pipe is then adapted down to thread into the ball valve.
The shotgun is filled using a 12 gram CO2 tire inflator (shown) but can also use a bike pump.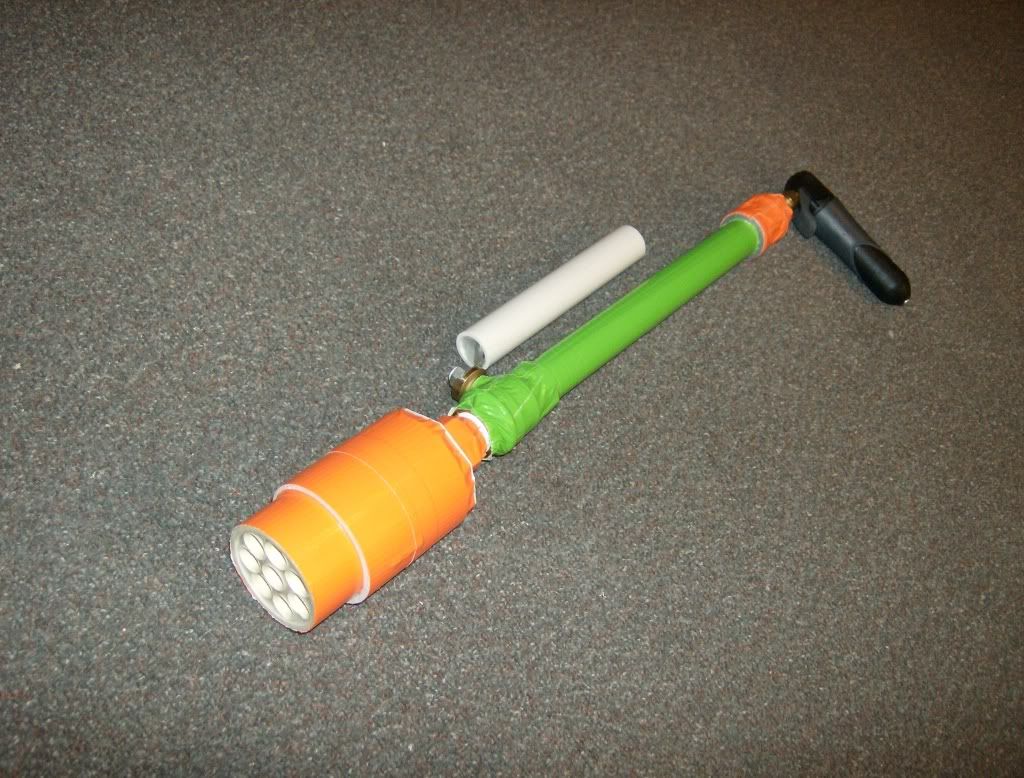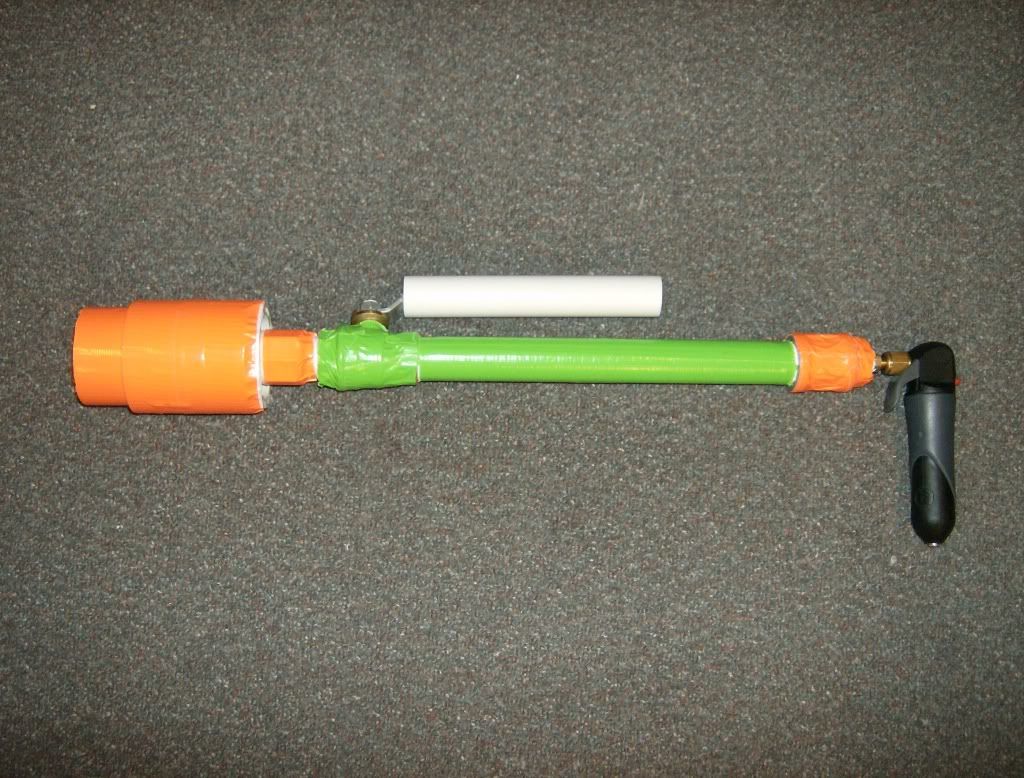 I know you guys all probably hate HvZ, but I'm obsessed with it and the things I post are all made specifically for the game.
Edited by PVC Arsenal 17, 03 August 2010 - 12:11 PM.