Back in 2007 after playing a little too much Halo 3, I had the desire to build a "Spiker" type of gun. I wanted to avoid complicated loading mechanisms and eventually ended up developing (on my own) what you guys call the "hopper clip." My original plan was to have an onboard electric fan of some sort to provide the propulsion for the darts. I first tried an Electric Ducted Fan (EDF) from an R/C plane but it didn't provide the airflow needed to make the idea work. I gave up on the gun and went on to other things, but the other night I came across my rechargeable air mattress inflator and realized its potential.
I put together some fittings to connect the inflator to my ancient hopper clip and gave it a try with some 1.25" homemade darts. The range is only around 20 feet but the rate of fire is excellent; I'd guess it's around 12 rounds per second. With a large enough clip, the rate of fire will offset the lack of range and it should be useful for later Humans Vs. Zombies missions where the human team is heavily outnumbered and being swarmed from all sides.
Connected to a dedicated air source like my 20 gallon compressor, the range and rate of fire should be outstanding. I may use it in that way to defend my house when it gets swarmed later in the week.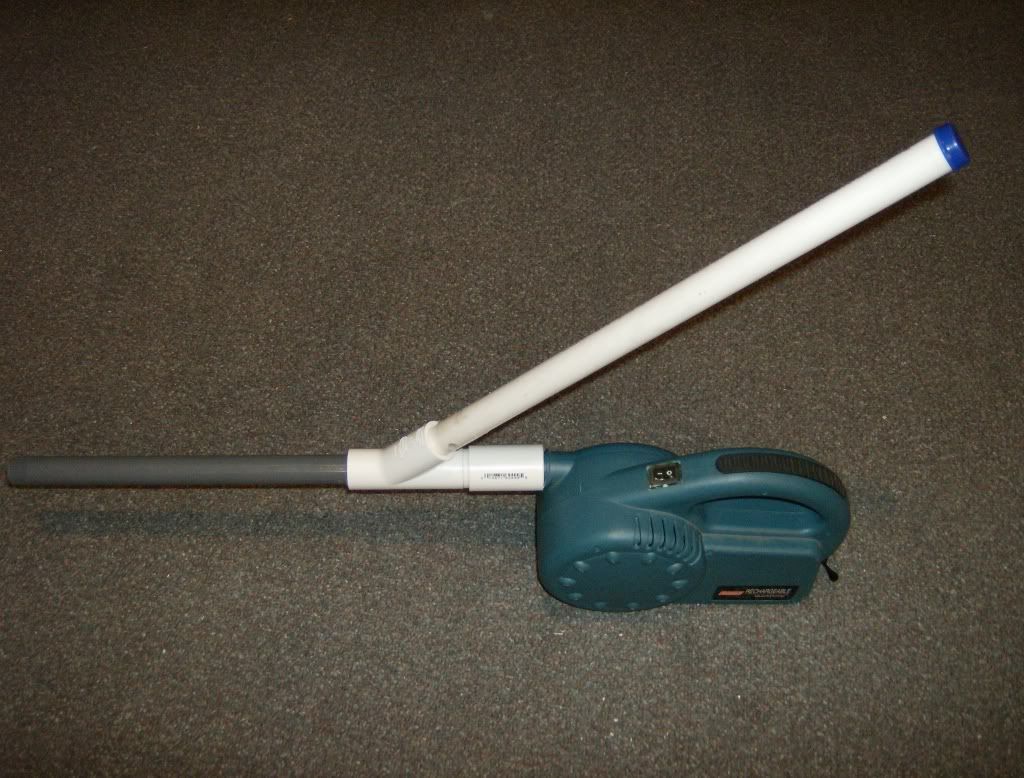 Hopefully you guys can take this and improve on it. If it's not useful for Nerf wars, it's still a ton of fun to shoot.