I'm not sure if anyone's ever done something along the lines of this before, but here's a little dart carrier I made a few minutes ago. I can't say just yet how well it retains darts during running, but if it has any trouble I'm sure it's nothing a little tape can't fix by providing some additional friction.
Pics should explain the rest: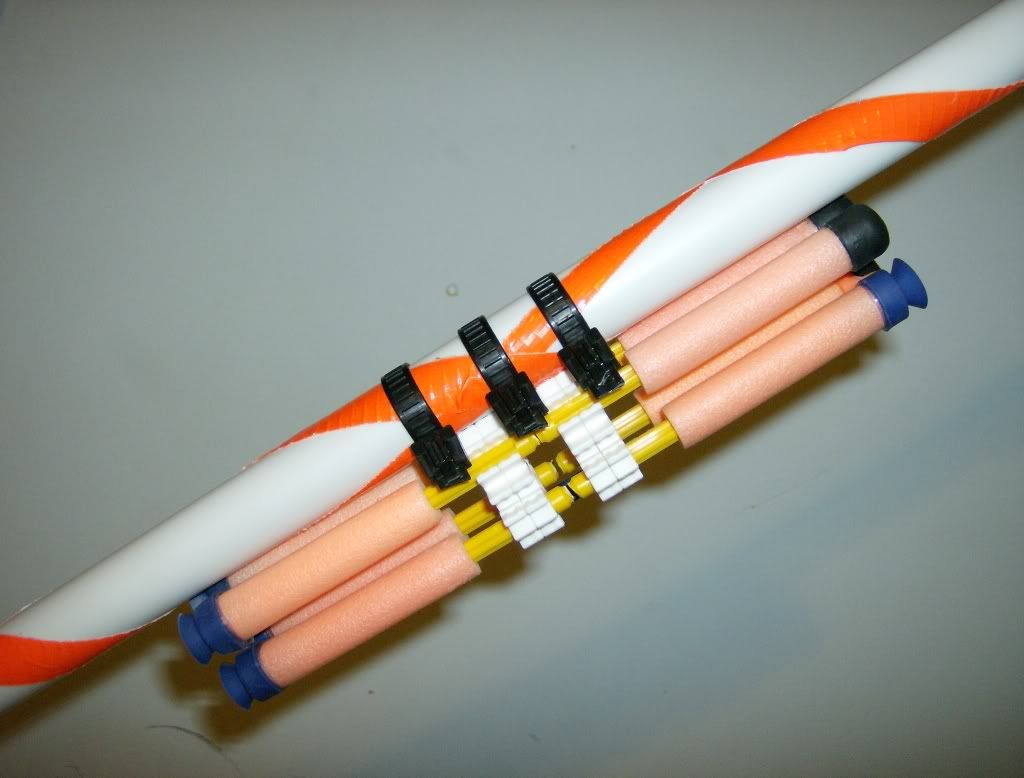 Hopefully this helps someone.