hello every one, this is my first post in this forum so i will introduce myself before showing you the reasons of the second generation
i am 21 years old, i live in Quebec (french Canadian) and i have been into toy gun for as long as i remember so when i discover the nerf and their cool design i just fell for it.
A couple years ago me and some of my buddy who had the same interest started to do nerf war in the forest, but we didn't thought that we could modify them at the time (except for painting) and one day one of them sent to all of us this link
http://nerfornothing.blogspot.com/
witch leaded me to this forum.
After that i tried to mod my recon but it didn't go well so basically gave up and gave the said recon to my father and he did a pretty good paint job (but he actually kept it lol) .
But when i saw the lancer of forsaken_angel24 i just couldn't resist i had to do it so i looked up his tutorial and picture i also had my father to help me to do it he found a lot of pic that helped us in the process. Meanwhile i found a lot of peoples who did a lancer mod but they were all different some didn't add the led other made a weird paint job and i found one who just added the chainsaw and leaved it like that and an other one (slowguitarman if i remember correctly) who pushed the idea to the upper level.
So after seeing all that i said to myself " they all did their lancer the way they wanted to do it...well i do the same" and here is the result.
enjoy
here is our model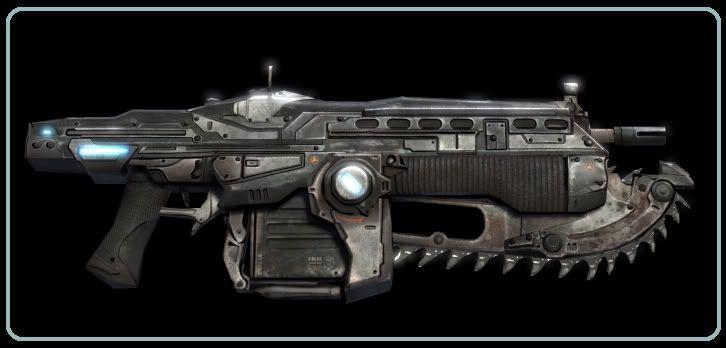 here is me getting ready paint it (im sorry i didn't thought of taking picture of the process but its pretty much the same thing as forsaken)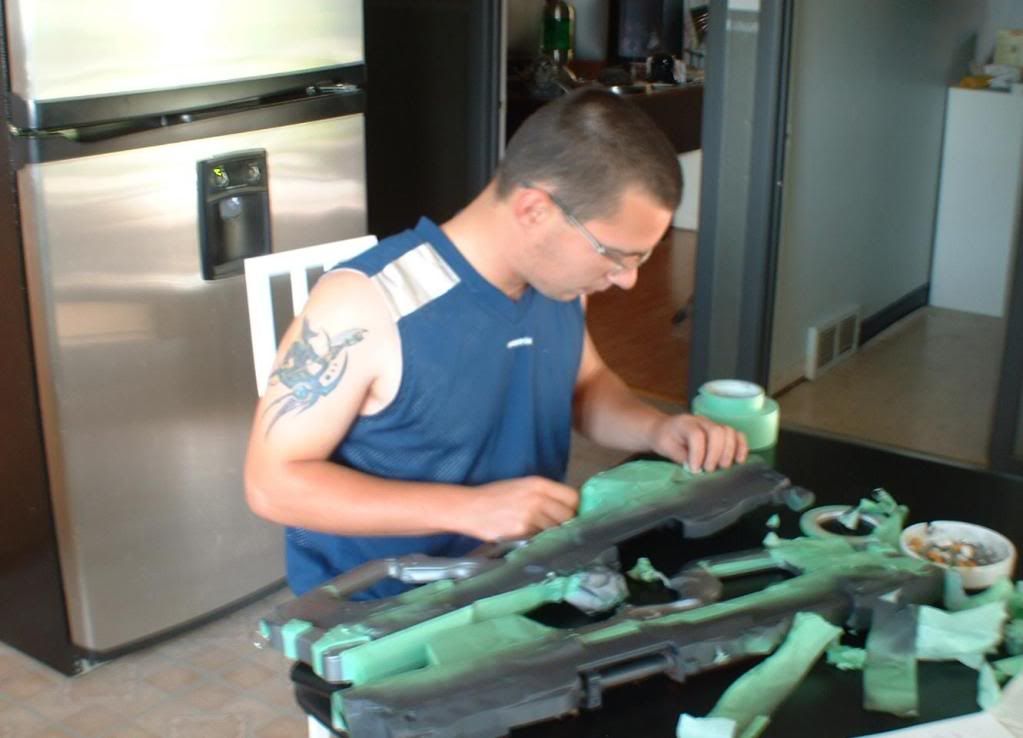 doing the led and wiring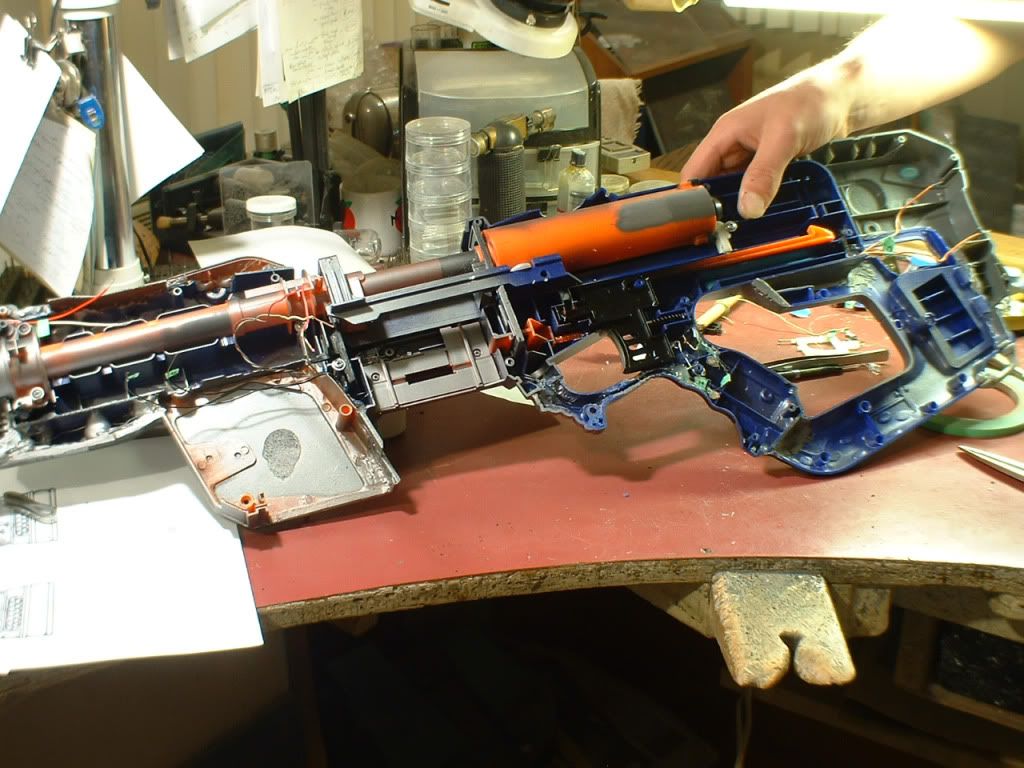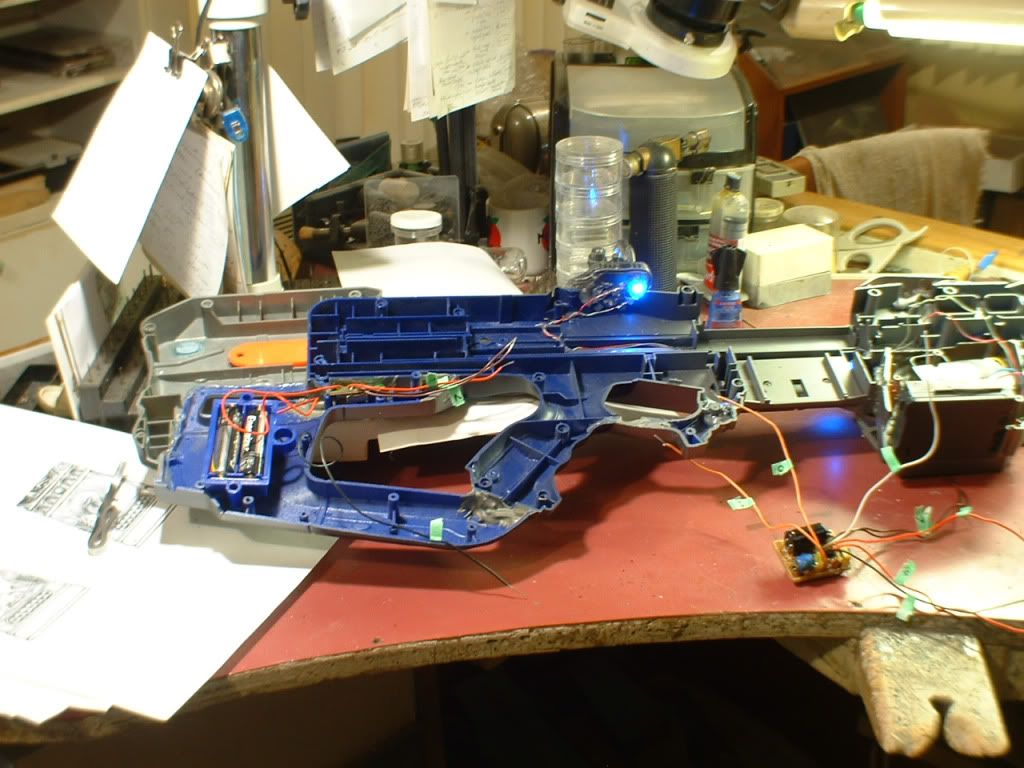 and the final product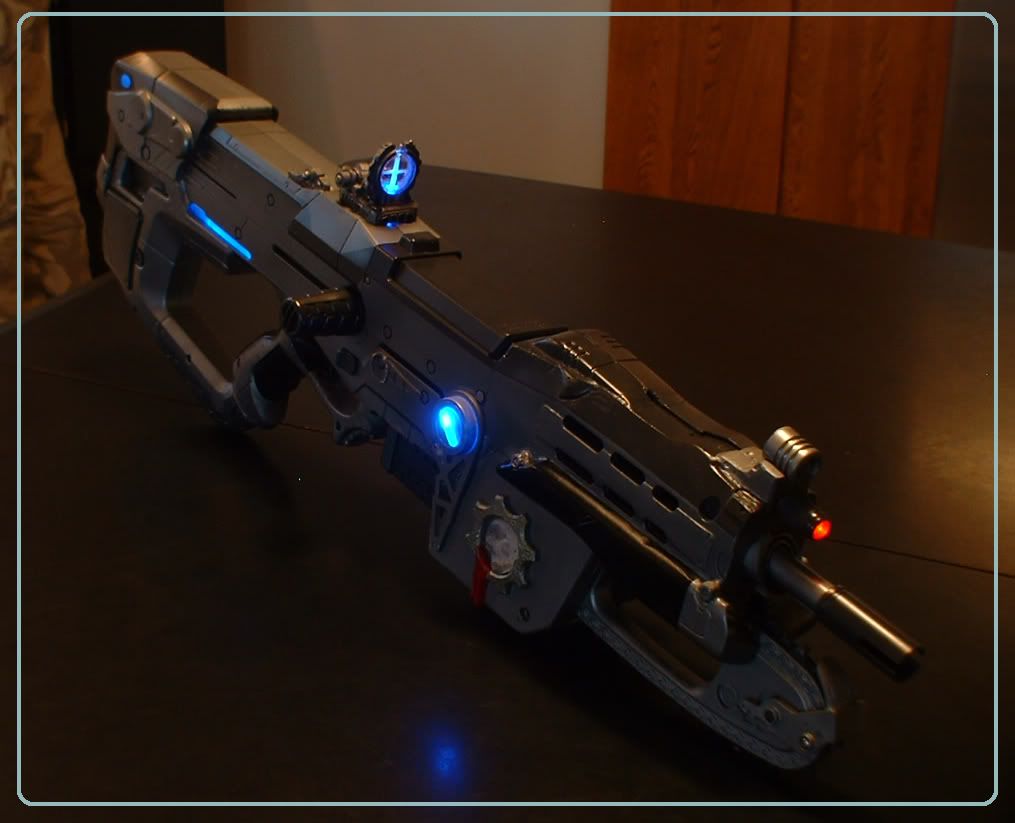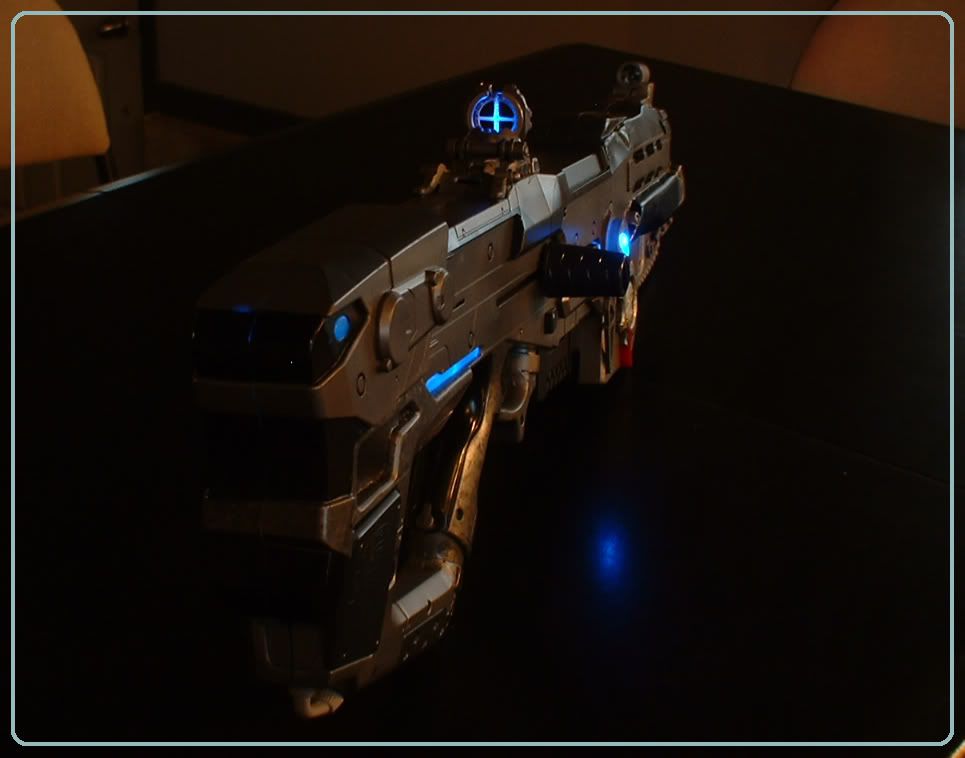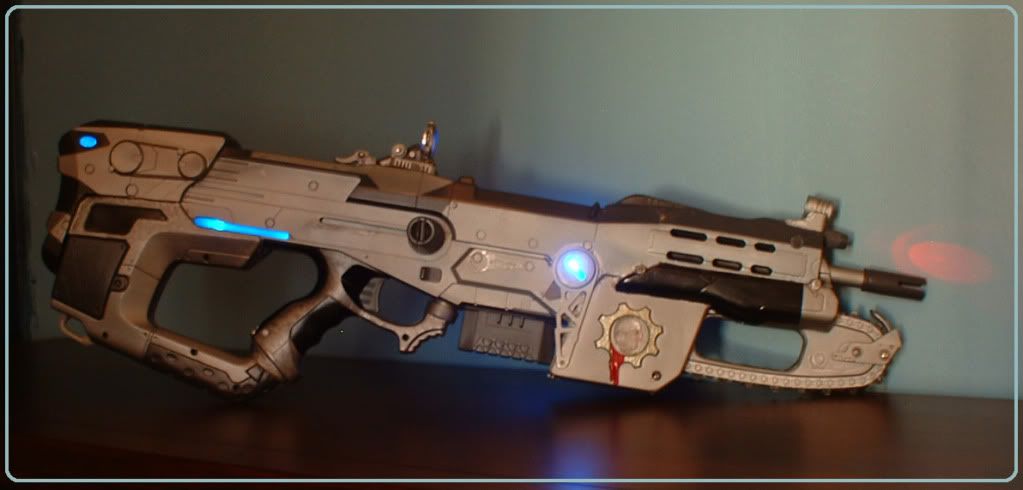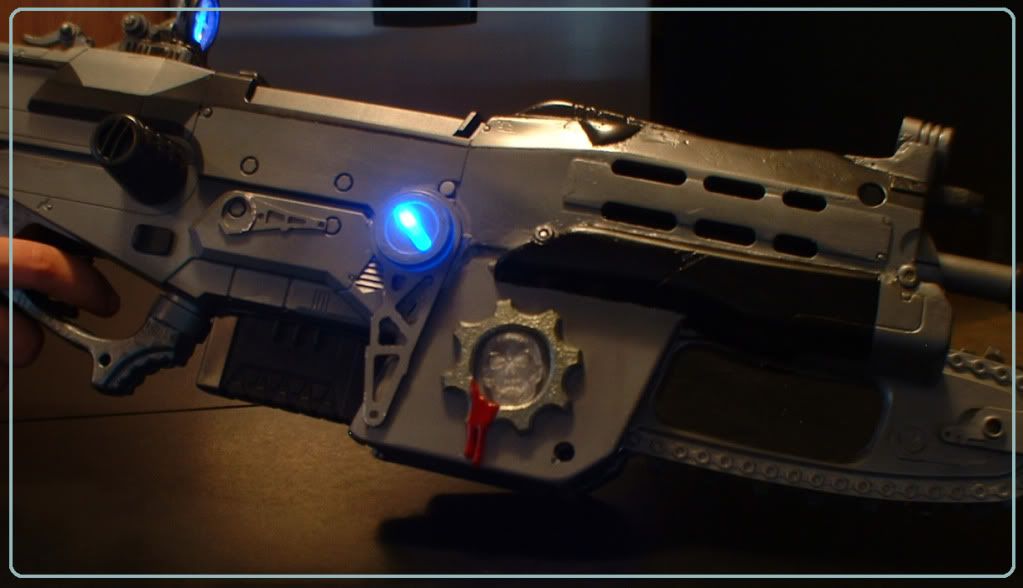 the light goes on when you pull the trigger (i took it from the flash device in the firefly and remplaced the flash with a red led )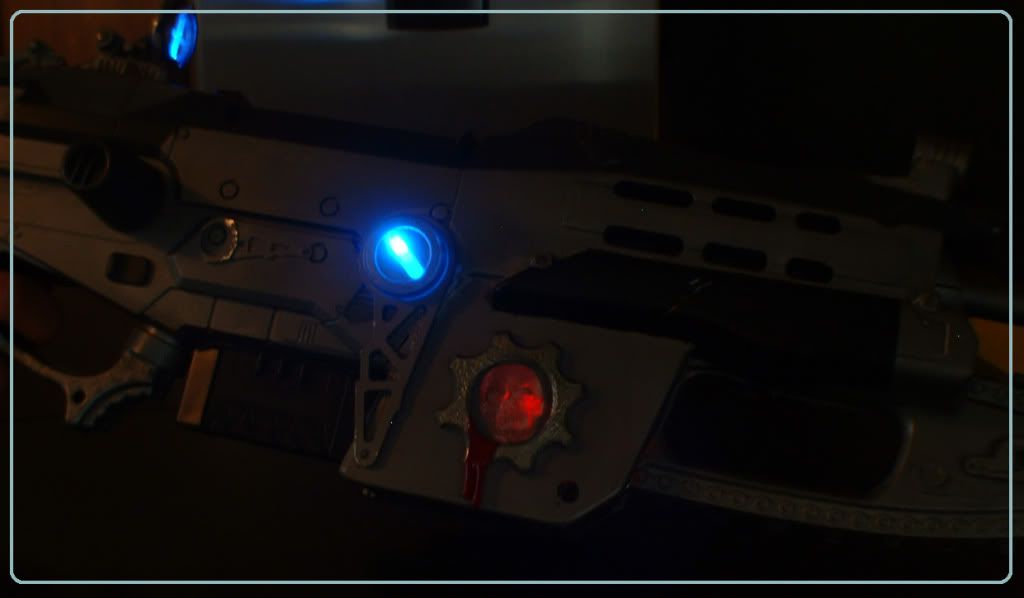 here's the internal mod
air restrictor removal for better air pressure delivery
replaced O-rings for better seal and greater pressure
triple spring chamber for maximum power
sealed air release pinhole for maximum pressure delivery
post removal for use with stephan's darts
range are about 125 feet
if you have any question feel free to ask
have a nice day