HI, I am in need of some help at the moment with my Dart Tag Gun
Before evrything, I have searched, and have not seen a rearloading DTG yet, to compare to. This is why I'm asking.
I started a rearloading Dtg but when I close it up and pull the trigger the spring and everything works fine. Yet the dart does not move at all. I think it may be seal, but I have tried many different things and they haven't worked. It has the stock spring along with a crossfire spring too, so it should have enough air output to at least move the dart out of the barrel. I was also thinking about a mega missle integration if air output is the problem. The PVC sticks outside the turret back about 1/8 inch. You can't see any part of the inside of the piping, I couldn't think of any way to fix that either. Any help would be greatly appreciated and as soon as I have this thing working I'll do a writeup.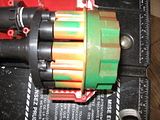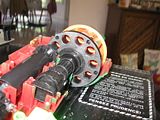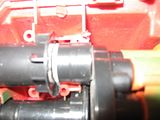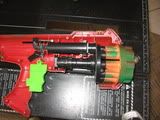 Hopefully these pictures work, and any help will be used.
Thanks already...
Edited by erfig, 16 May 2010 - 07:28 PM.