Here is a general overview on how to intergrate an AT2k tank into a firefly shell.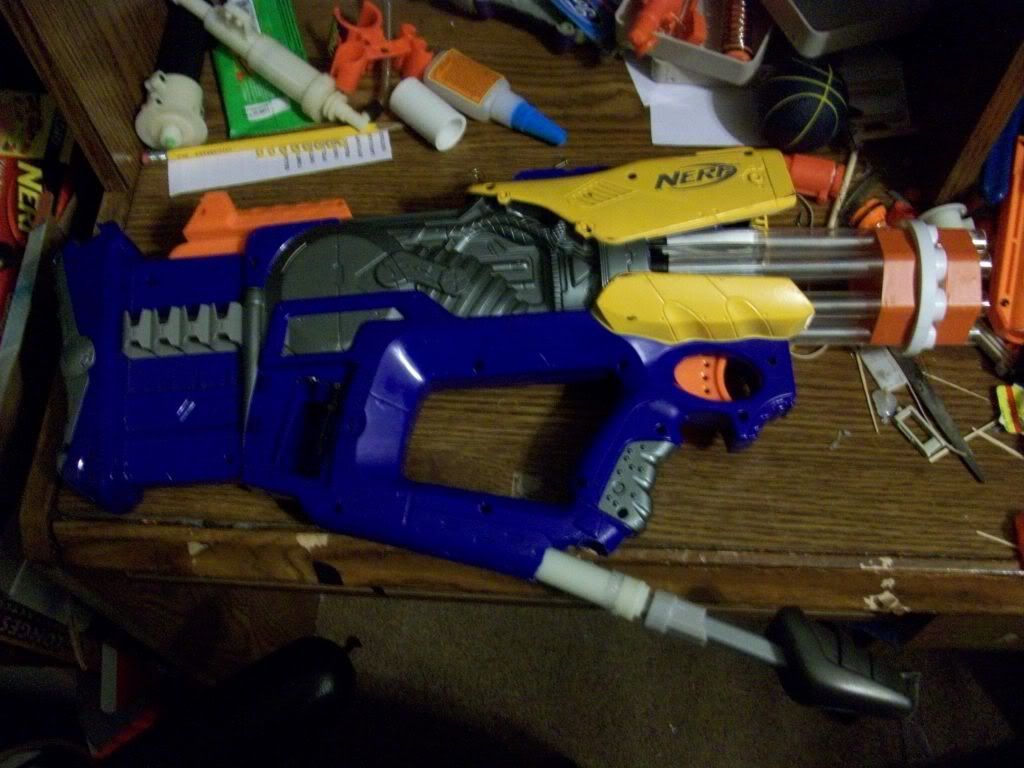 here is the finished product of this modification .
here is what the internals of the completed product looks like.
The tank is glued in place and supported by 2 NF ammo holders. the blue piece on the end of the tank, is from the plunger tube of a firefly and is used to create the seal from the tank to the turret. what you don't see is between the part from the plunger tube and the tank there is a spring, so when the turret moves around there is always a seal.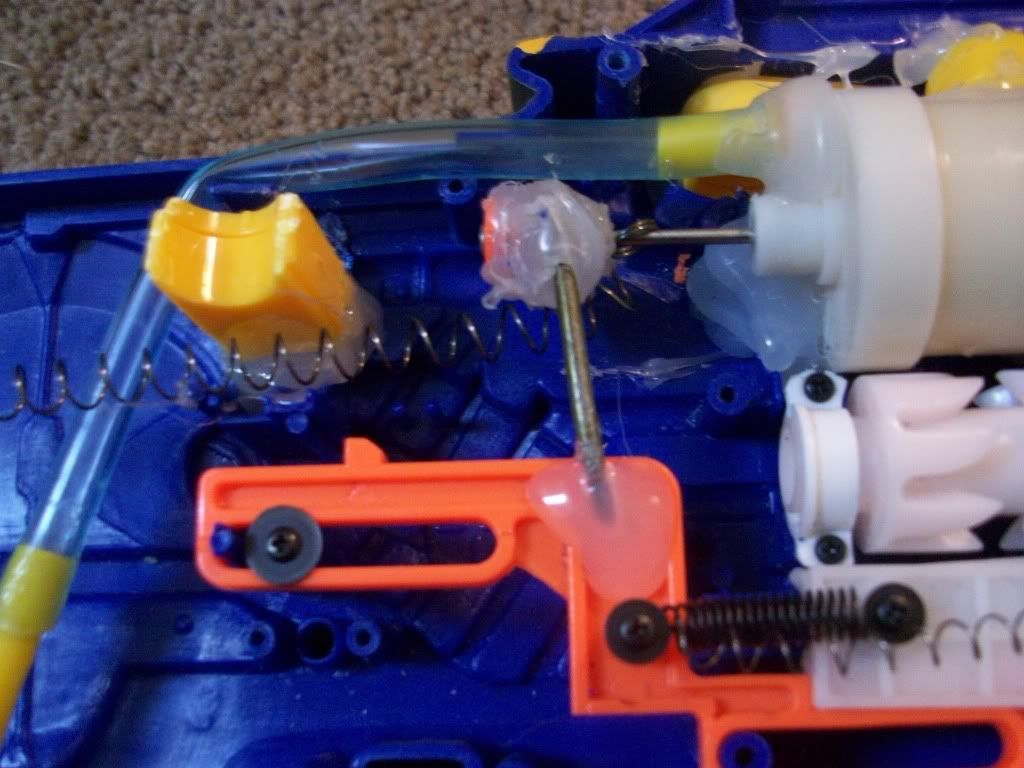 here is a close up of the trigger set up. A clothes hanger is connecting the trigger to the tank. There is a tension spring on the AT2k firing pin, because the firing pin will not go all the way back with out it and the hot glue will come off. this can be fixed with using epoxy putty instead of hot glue, and there should be no need for the tension spring, I just don't have epoxy putty at the moment.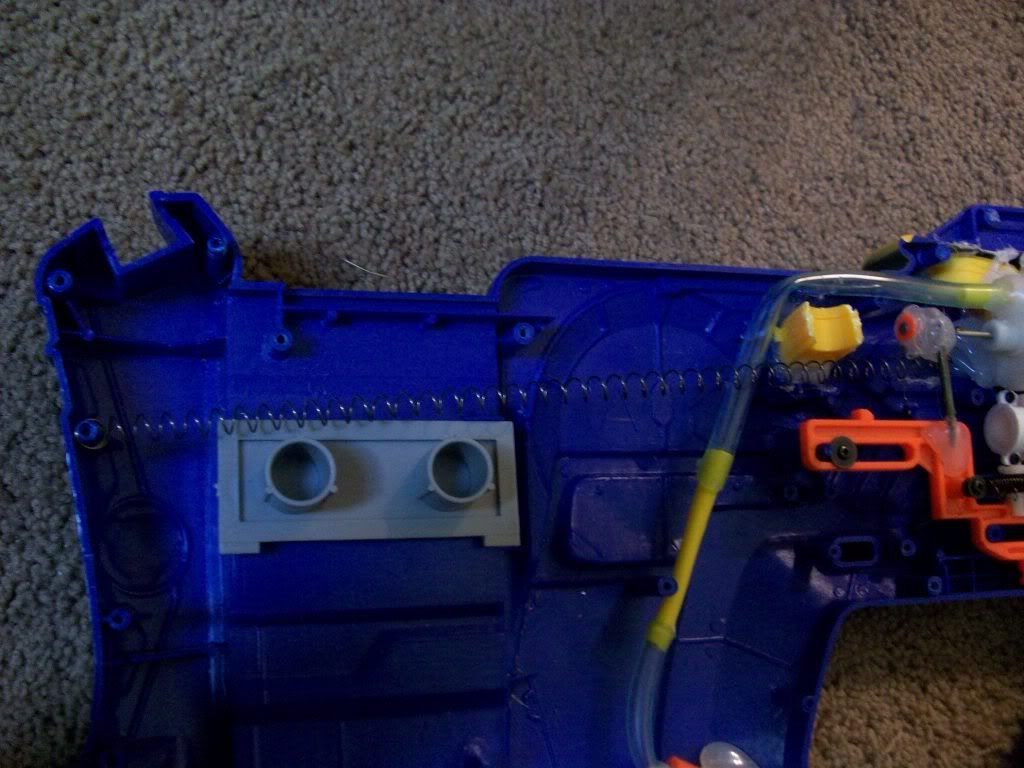 the tension spring goes all the way back to the stock of the blaster.
My trigger had a bit of return problem, so I added a second tension spring.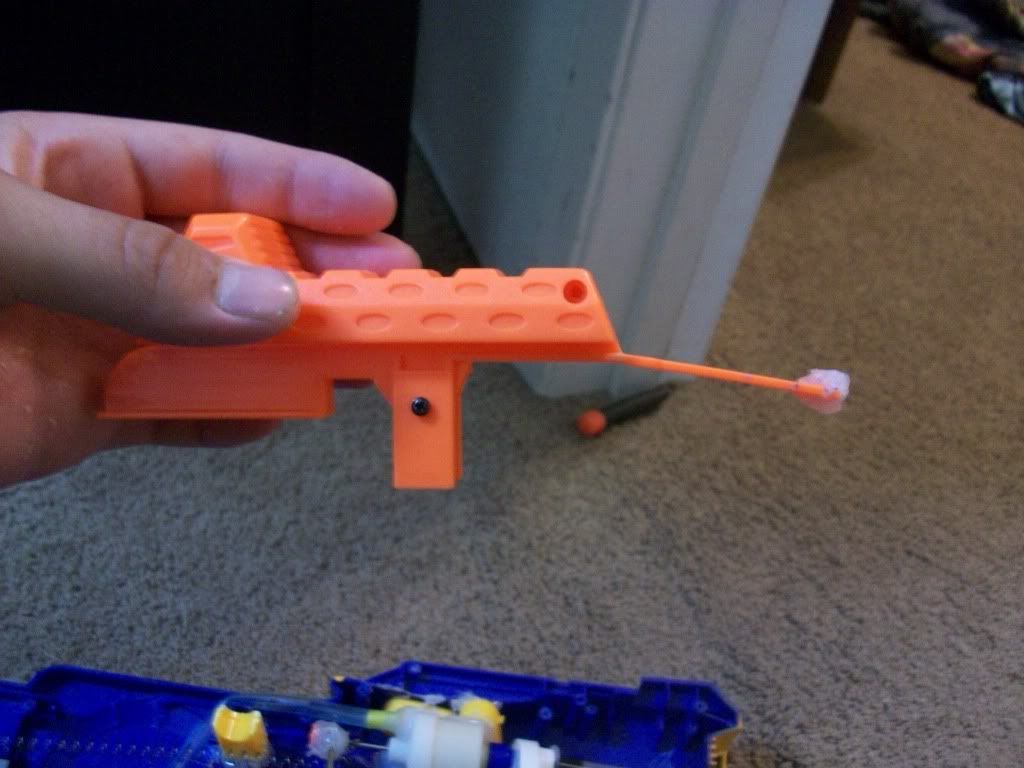 The cocking slide of the fire fly is used in this modification. Because of the tension spring on the firing pin when you try to pump it air just goes right out of the tank.
The slide is put on the originally designated slide spot. The only difference is that instead of the end of the slide being where the tubing is, it is in a notch between the little blue tab and a cut down NF ammo holder. when you push it forward it holds the firing pin forward, so you can pump the tank up.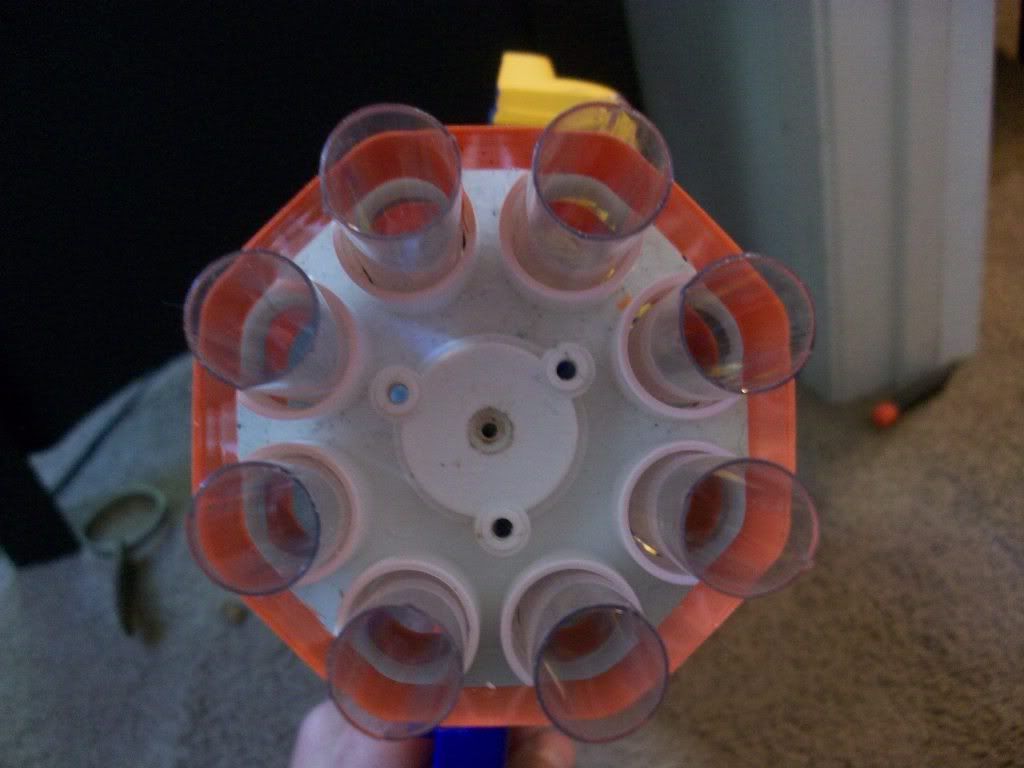 The white piece of plastic being used as a barrel spacer is actually a turret base from a busted up firefly. It has 8,8inch pieces of thin wall petg.
This blaster was a real pain to make, I needed to make many slight adjustments to it to make it function properly. pros and cons of this blaster compared to an AT2k with 8 in petg barrels and a plugged pump are:
pros:holds more ammo and can be reloaded quicker.
cons: harder to modify, need extra pieces("barrel spacer")
please give me your opinion on this blaster. This overview was made after the modification was completed, just way to many minor adjustments.
Edited by shadow archer, 01 May 2010 - 11:45 PM.