So today I decided to do a small modification on my Scorpion LDR, which means it had to be opened up. I took advantage of this to get some pictures of the internals to all of you.
This is just a simple picture showing the LDR with the receiver cover taken off, and set aside.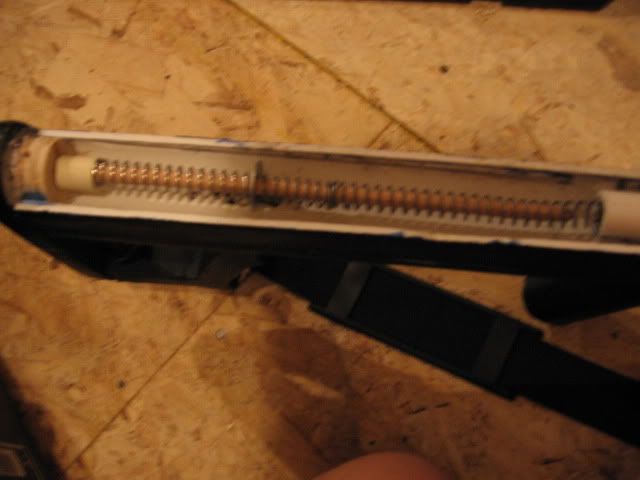 And here would be the source of its power, a setup of 2 high powered airsoft rifle springs
The barrel and recoil spring, nothing too fancy...don't mind the over use of hot glue.
Barrel again, except the bolt is partially pulled back
The piston (or plunger as some would say) with holes along the side to make it lighter, thus making it accelerate faster.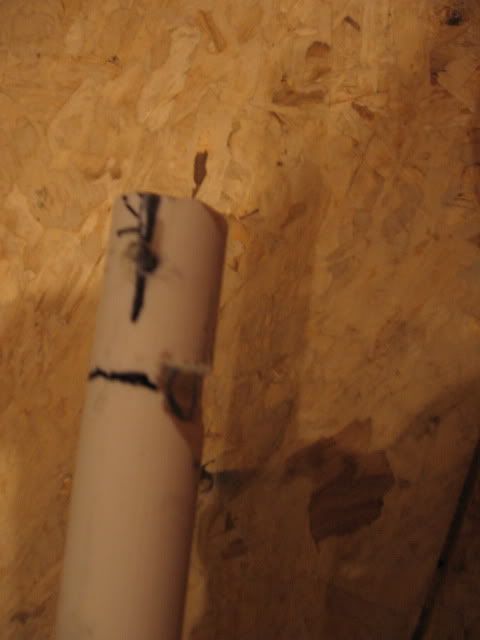 Back of the piston, showing the catch, as well as the alignment pins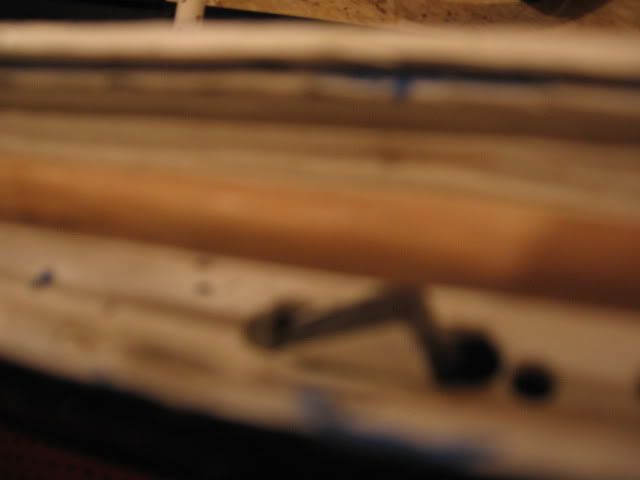 These two pictures, though of not the best quality, show the trigger sear that catches the piston.
Picture of the trigger sear depressed, or when trigger is pulled
Alright, well that's about it for pictures, I hope you guys liked them as well as clear up some questions about the inner workings of the LDR.
-Ricochet