I already posted this on spudfiles
here
, and I was hoping to finish a auto-loading system before I posted this but I'm not sure if that will be happening anytime soon, so here it is
I'm trying to get a video of it shooting but my phone's media card is corrupted
anyways here's what it looks like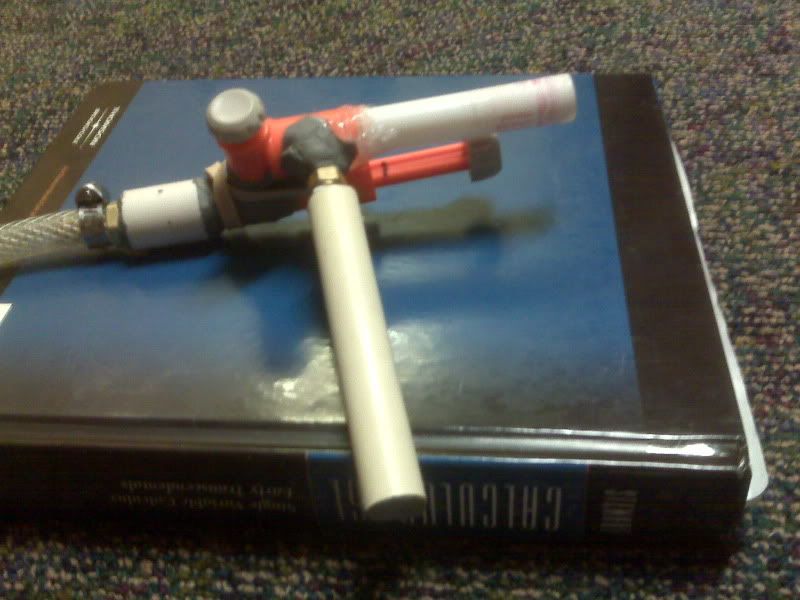 as you can see it has a marker barrel and the chamber has been extended with a 1/8" nipple and some 1/2"cpvc, and receives air pressure from an external source
performance: I'm using a small air tank and this thing gets plenty of shots between fills, it's extremely effective providing great performance with only a small amount of air consumption. I'm using stock darts and hitting just shy of the 50' mark at only 20psi.
I'm with Doom on QEV valves, they are perfect for nerf. the most beneficial factor for a valve used in a pneumatic nerf gun is opening speed, and there's a reason why they don't call QEVs slow exhaust valves. however I have to admit a decent qev and 3way control valve can be expensive, so you might want to try this as a cheaper alternative it might not be as good but it cost ~$5 to make
here's a diagram on how it works, but if you don't know how the secret strike works then you'd better check
this
out first
this is what it looks like in the closed/filling position
and this is when it's open/firing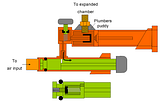 so here are some pictures of the construction, I'll try to add more pictures of parts and better instructions later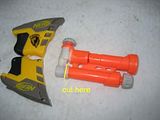 this first picture is from nerf haven internal directory Courtesy of Gengar003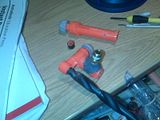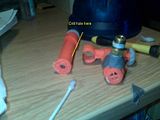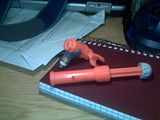 if you cut enough off and maybe heat the plastic a little it should clip on just fine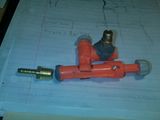 Edited by iknowmy3tables, 14 April 2010 - 03:24 PM.