Hey guys, you might have unscrewed the cover of your secretstrike only to find one big piece of plastic wondering what it looks like on the inside.
using the some of the knowledge that I've gained from this forum I figured out enough to carefully start butchering my secretstike for my next project, and now that I'm almost done I have seen enough to know what most of it looks like, so I've drawn several diagram that I hope can be a useful resource for anyone looking to know what the inside of their secretstrike looks like. they go into detail so hopefully anyone can understand even if they don't know about back-pressure valves (aka piston valves).
here's the diagram overlapped with a photo of the internals (taken from the internals directory Courtesy of Gengar003)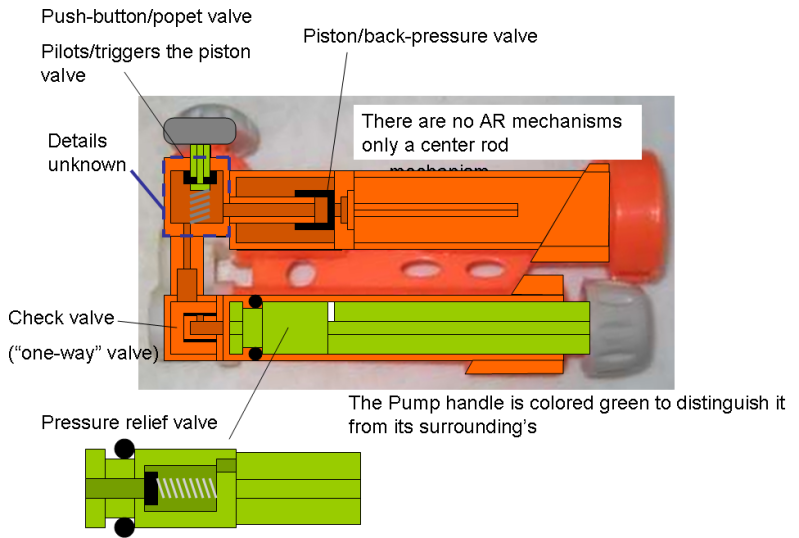 here's a link to some other versions
without text
without photo
here's a diagram for how the valve works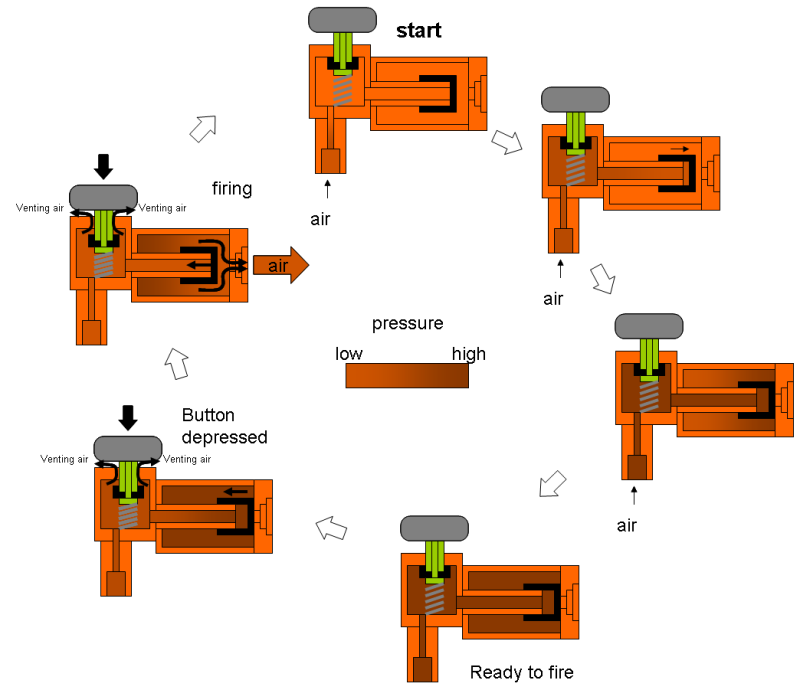 and a diagram for how the lower parts work
notice that the check valve uses a rather unique design, the same concept appears to be used in the main valve's piston to prevent the air from the chamber from exiting thought the push button trigger valve. As I have heard that's a major problem in other back-pressure valve foam blasters such as Lanard's sonic bazooka, this piston design would explain why the secretstrike seams to not have those malfunctions
Enjoy
Edited by iknowmy3tables, 26 October 2010 - 07:00 PM.