Been out for a few months, but I'm back now. I got a lot of projects coming together right now, this is a hilarity preview. I repeat:
This is for fun.
Anyways, what you will need:
Spy Gear Launcher that you found for $1 at goodwill
Rock Band Controller that you found in the trash up the street.
Dremel
Screwdriver (phillips)
Hot Glue
Epoxy
Heat Gun
Wire
Vinyl Tubing
Spare Pump ( I have no idea what the one I found for this mod is from)
1/2 PVC coupler
Respirator
Balls
A sense of humor and inner rock gods
Lets begin:
I found this bad boy in the trash with a lot of it's pieces missing.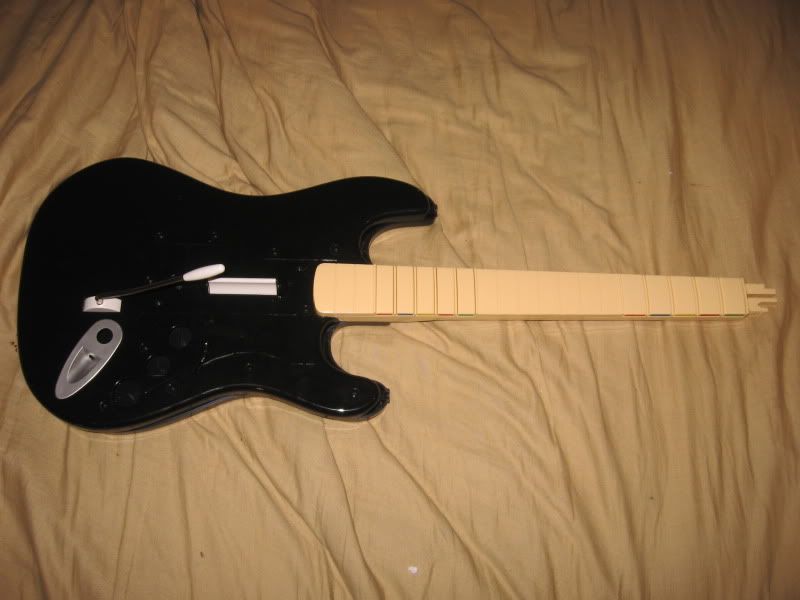 Gut this bitch!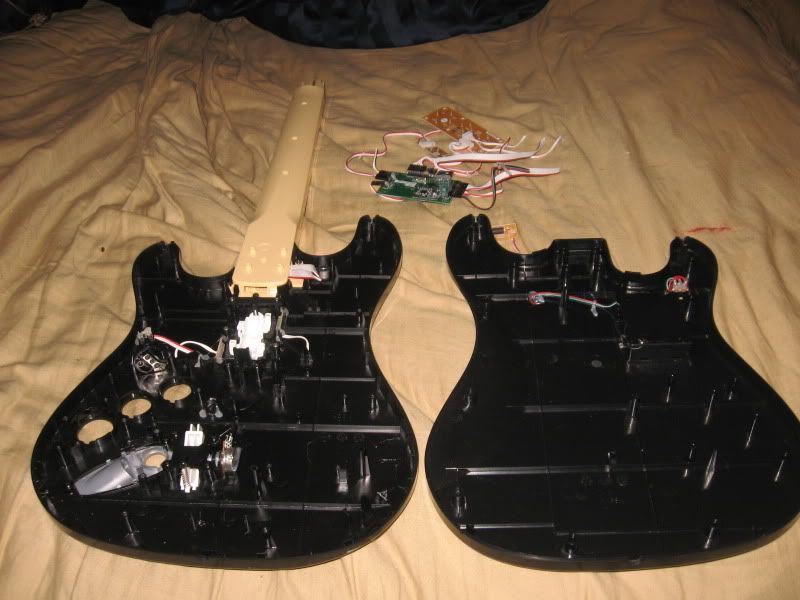 Unscrew the neck from the body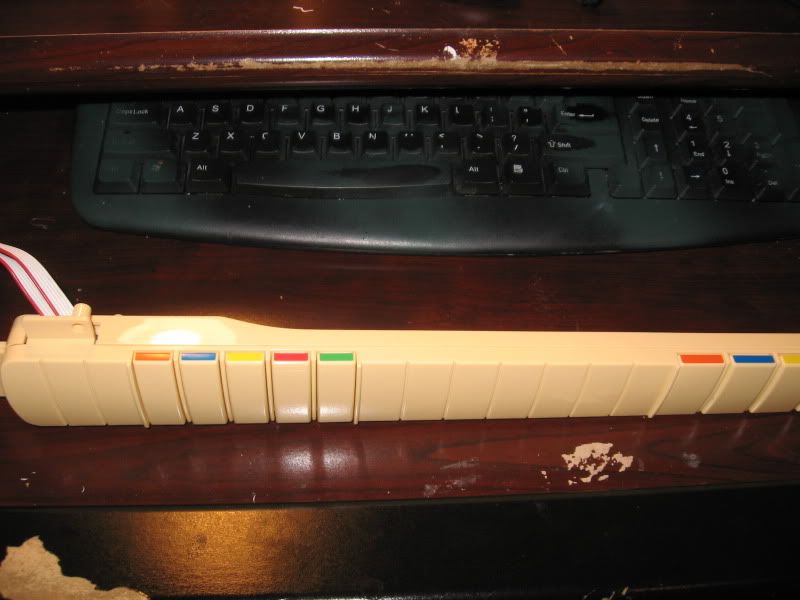 Open it up and rip out /everything/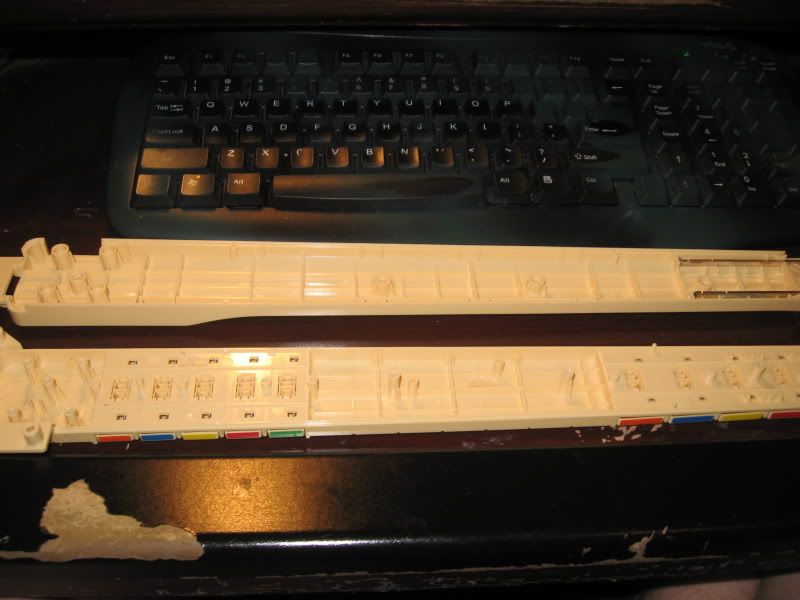 You'll only need the part of the neck with the frets on it.
Next, I secured the body to a metal table and heat blasted it and kept fitting the spy launcher tank in it until it fit. Remember to wear a respirator cause the fumes can fuck your day up.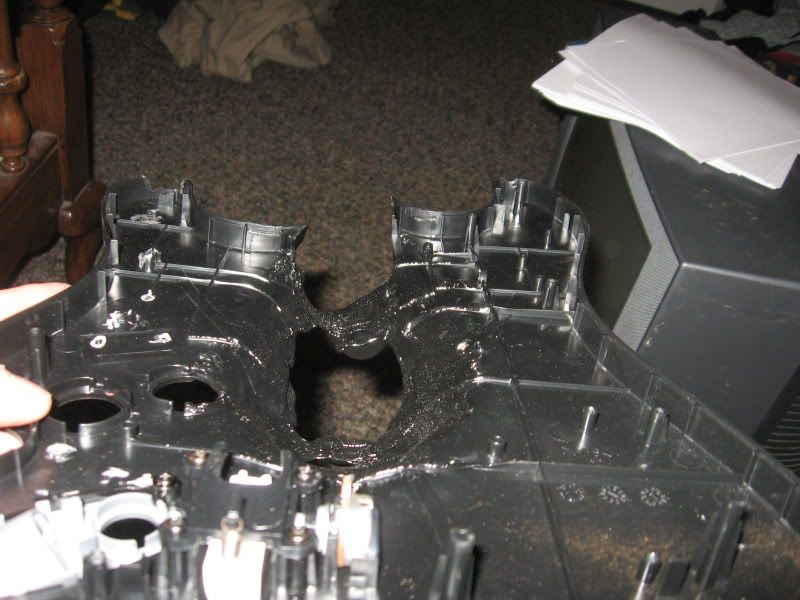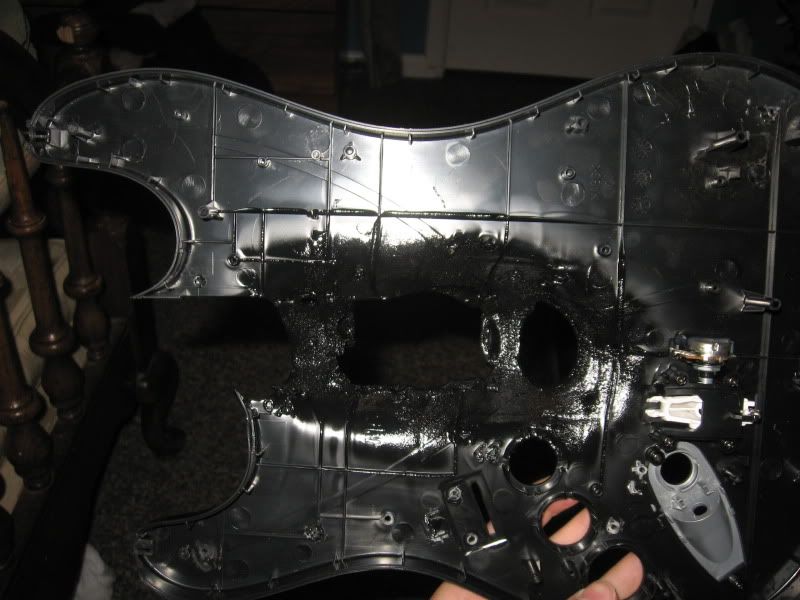 Get a little bit of this action going on. I secured everything with Hot glue and epoxy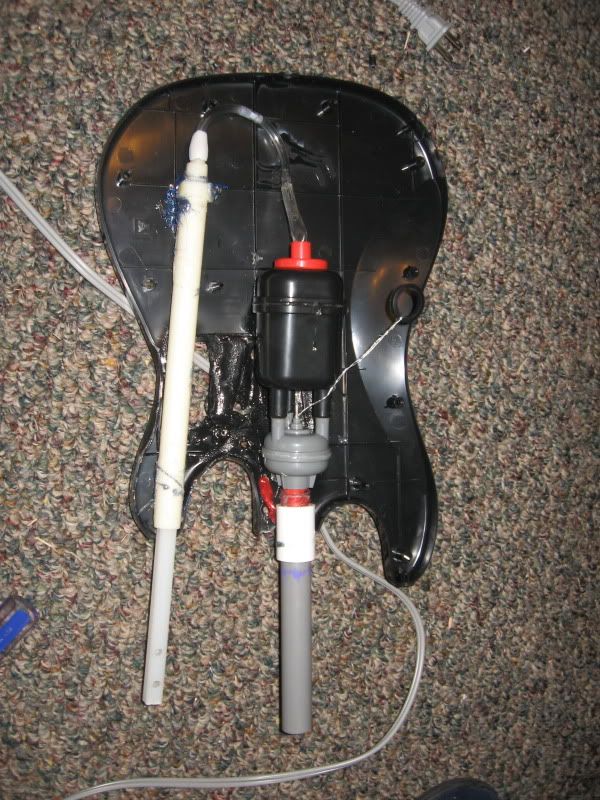 Hook some wire to the firing pin. (Ignore the black ring thing)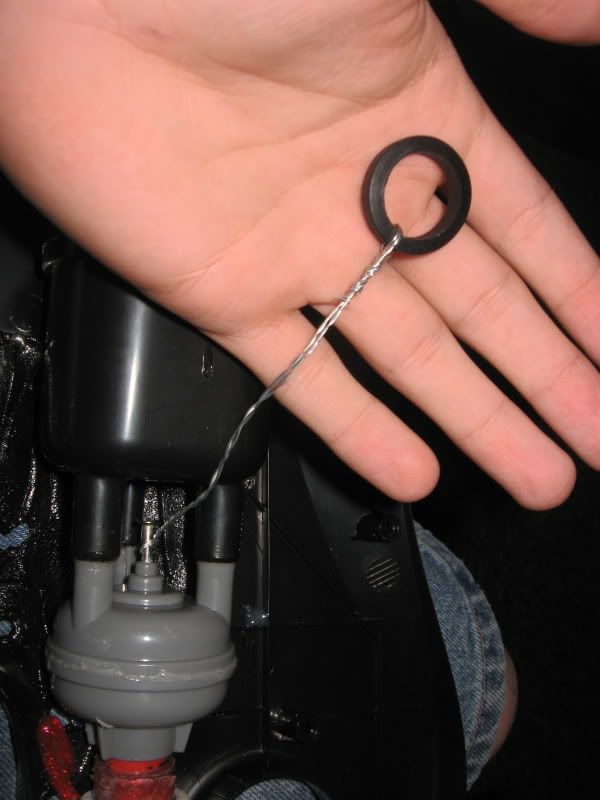 Glue your MASSIVE barrel to the back of the neck of the guitar,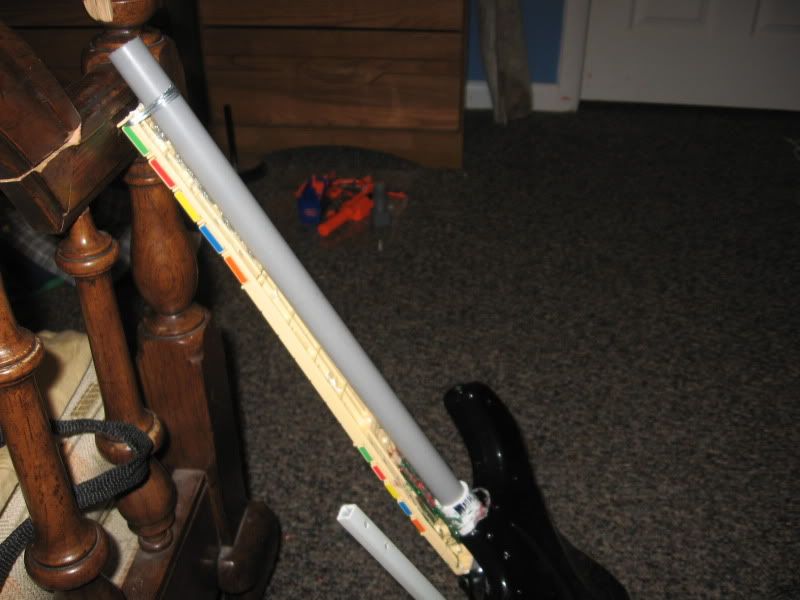 NERF CLAN "WU TANG"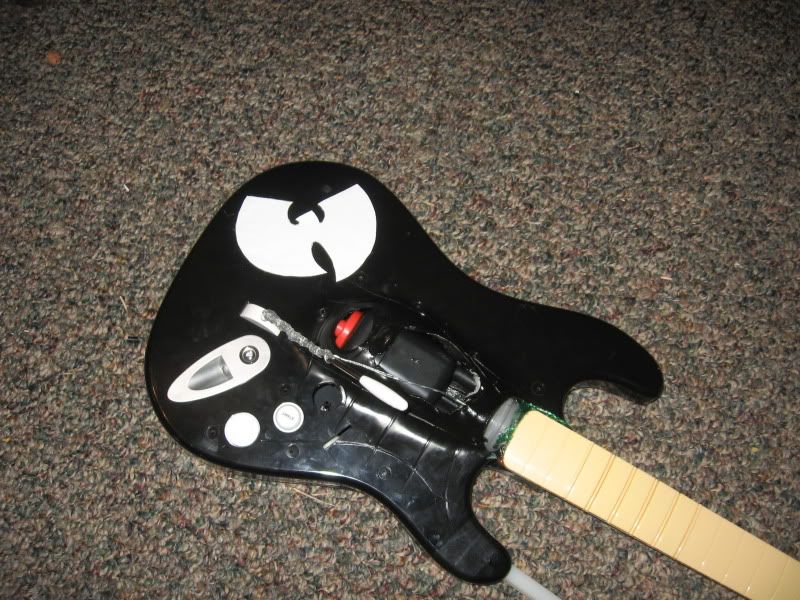 Run the wire to the whammy bar. Yes, ladies, the WHAMMY BAR fires this thing.
This bastard is ram-rod loaded, and blasts darts back in time.
In all seriousness, 100ft+ with about 15-20 pumps.
ps: the wu tang association is not to be trifled with. More pictures of Wu Tang's new projects and members will be up soon.