Welcome to my first post. Ever.
I recently took part in a local HvZ, and noticed a lot of people trying to use a Longshot in a pistol fashion. I wondered if there was a way to make it easier to cock while using this style, like a Maverick or Recon. The answer was yes. Using a play on a shotgun grip, I created a Maverick-style cocking mechanism on the top of the rear where the shoulder stock should go. But enough words, pic time: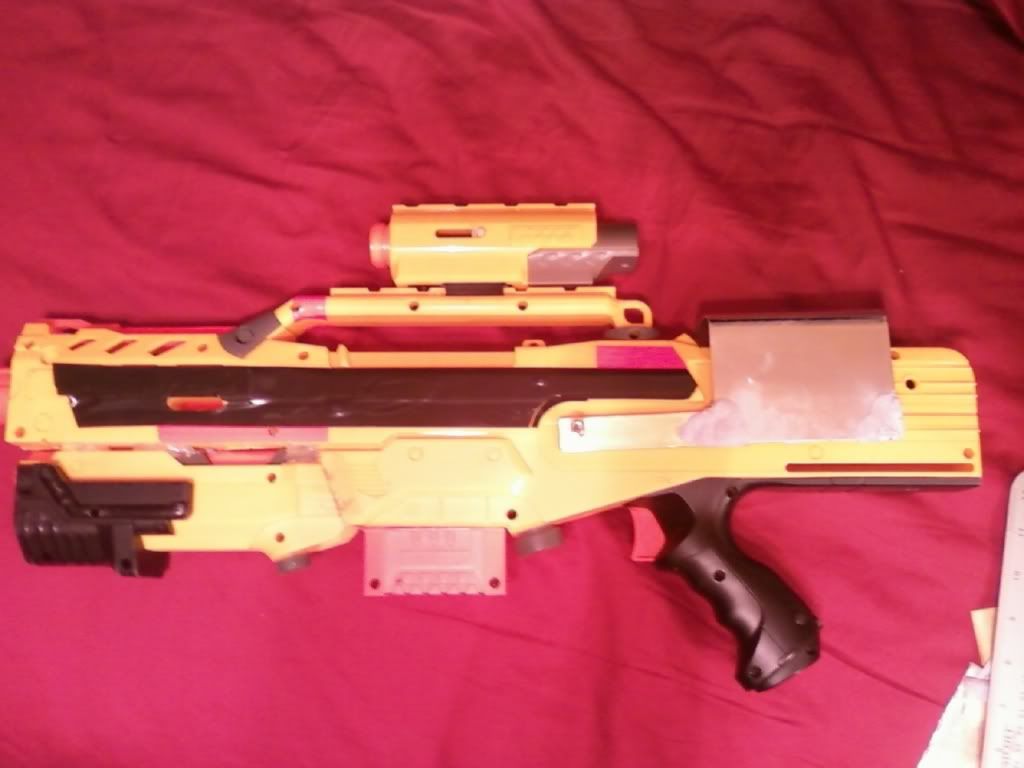 This is it on my Longshot;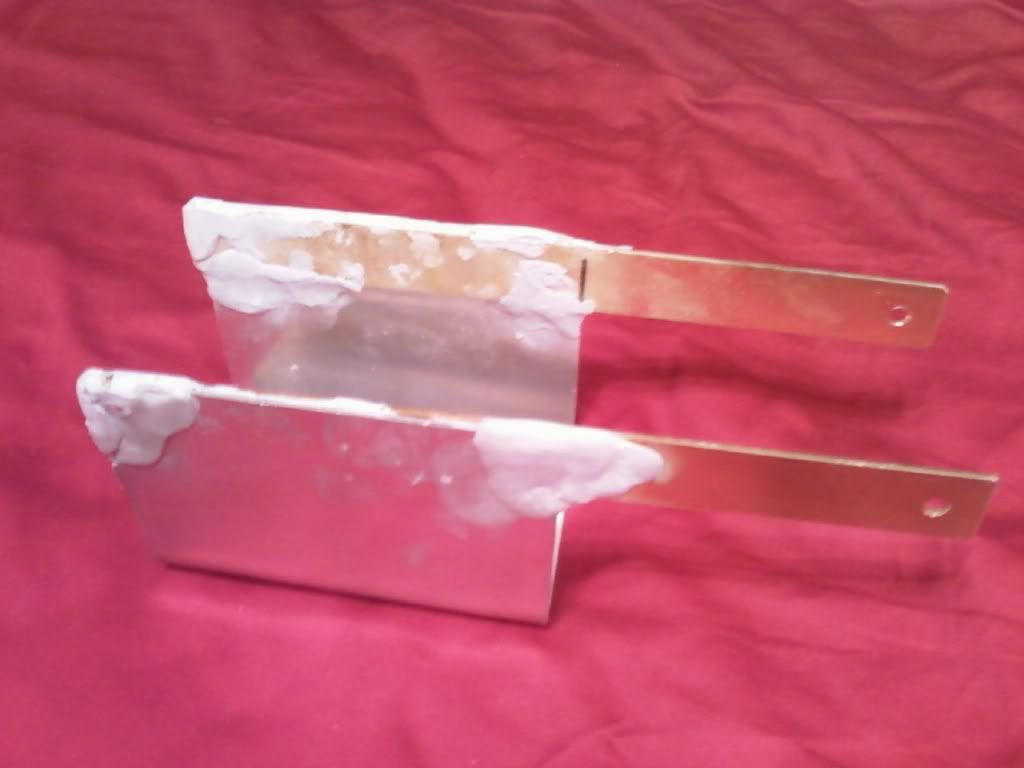 And off.
Making one is simple, and is a matter of using whatever materials you have. Mine is made of brass and aluminum. Following are those instructions.
Materials:
2x Brass strip, 1/16" x3/4" x 7.5"
1x Aluminum sheet, .064" x4" x10"
1x Threaded rod
2x Nuts to match rod
1x Epoxy putty
Tools:
Power drill
Files
Bolt cutters
Hacksaw
Rubber mallet
This guide is pretty vague, but the idea remains for whatever you have around. The paint plans should be enough to get you through this with a little thought.
Start with your brass strips; tape them together tightly. File the sharp corners off all around.
Drill a 3/16" hole in one end about 1/4" from the end, in the middle.
Next, measure out your aluminum so that it will not be forward of the red line, here: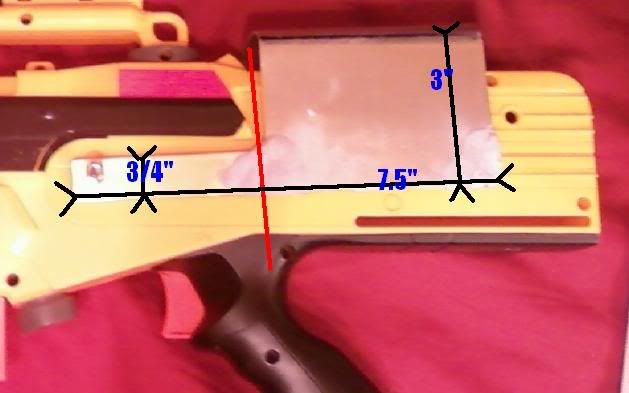 Now, on the aluminum, measure 3" up, draw a line across. Put another line 2 1/2" up from that, and then a final line 3" from that. Use the hacksaw (or whatever you have) to cut the last line, leaving a sheet of aluminum 0.064" x4" x8.5". Place the middle on a block of lumber and hammer it into a squared-U shape.
Now, use the epoxy putty (my favorite, sets in 5 minutes, full strength in 45. about $5.99), and slap it all together. You may be tempted, (if you have the equipment) to weld/braze these together instead. I used an oxy-mapp torch and tried to braze these; it WILL NOT WORK. Possibly if you can do all aluminum you'll be alright, but DO NOT heat brass up like that, it loses a LOT of strength. See diagram nao:
Use some Gorilla or E-tape on the top to make it easier to hold on to.
Last, screw one bolt onto the rod, slide it where the original bolt goes, and lock it on with the other bolt. Take your Longshot bolt into the hardware store with you to make sure it's the right sizes. If your hardware store already knows you, you can take in the whole Longshot and check that way.
Overall, this mod is pretty useless, but pretty fun to play with, and totally removable.
P.S. Love the forums, and as you can see, I've got a nice frontgun mod there.
Edited by OffSet43, 15 March 2010 - 03:03 AM.